Furniture museum shows Korean life in the Chosun dynasty
by
Kim Gamel
May 16, 2017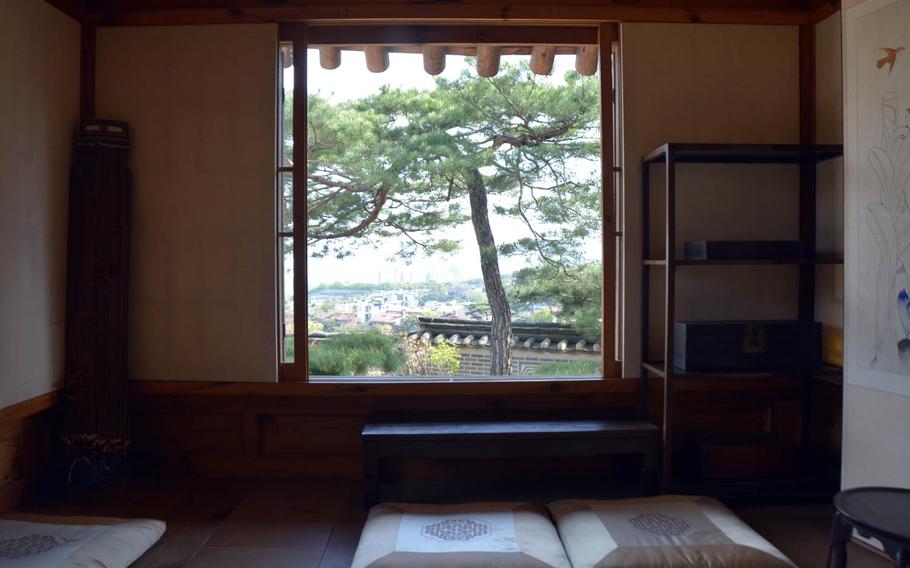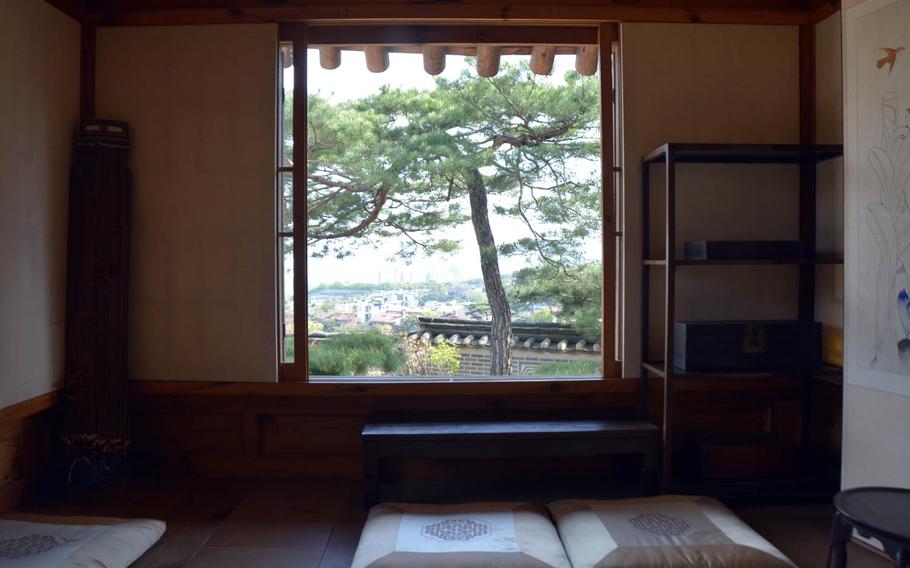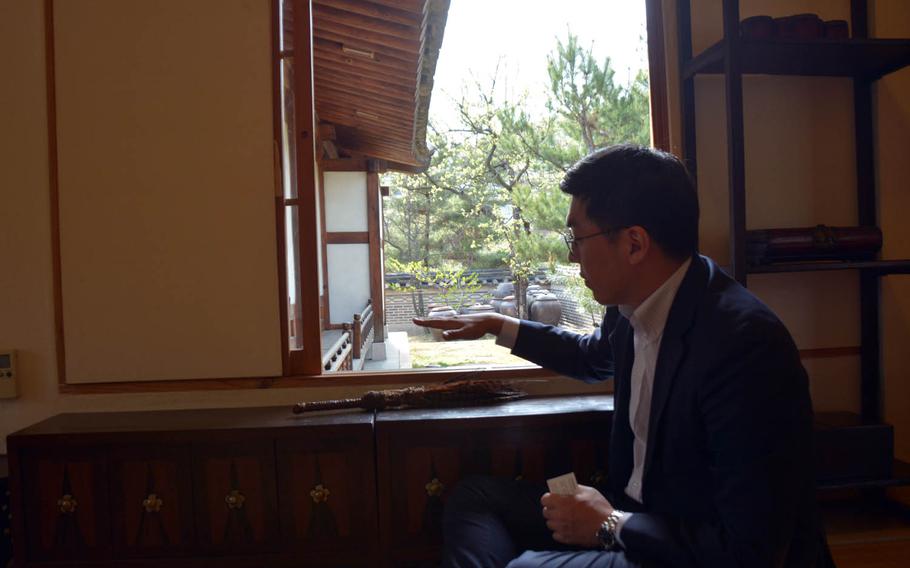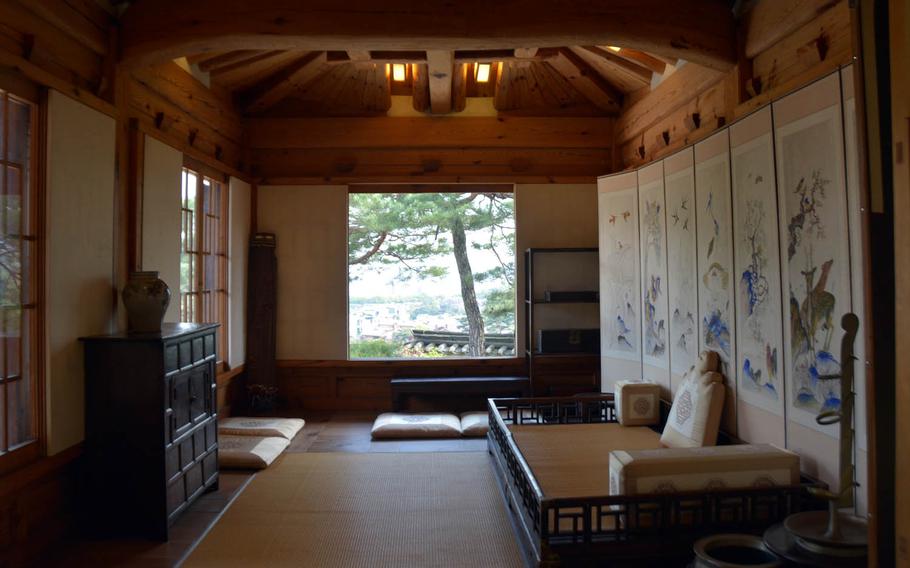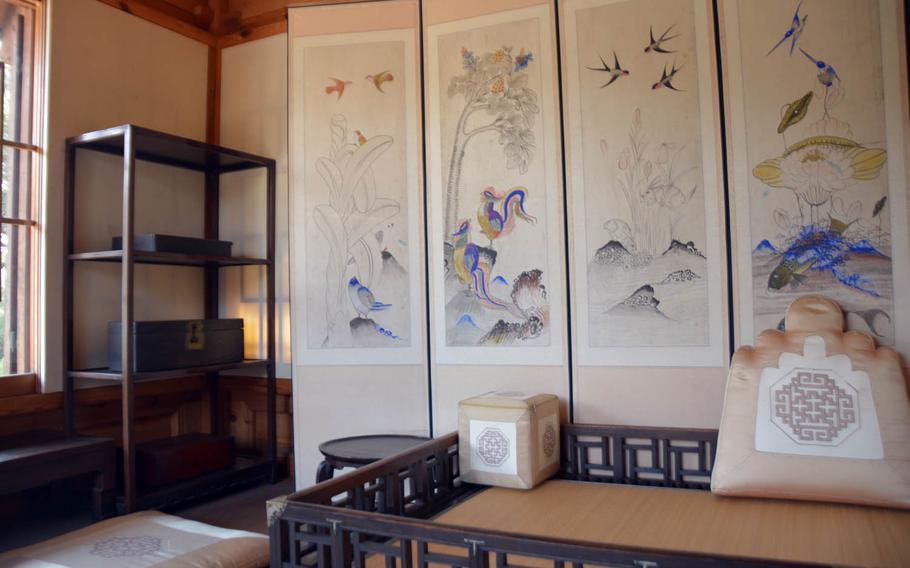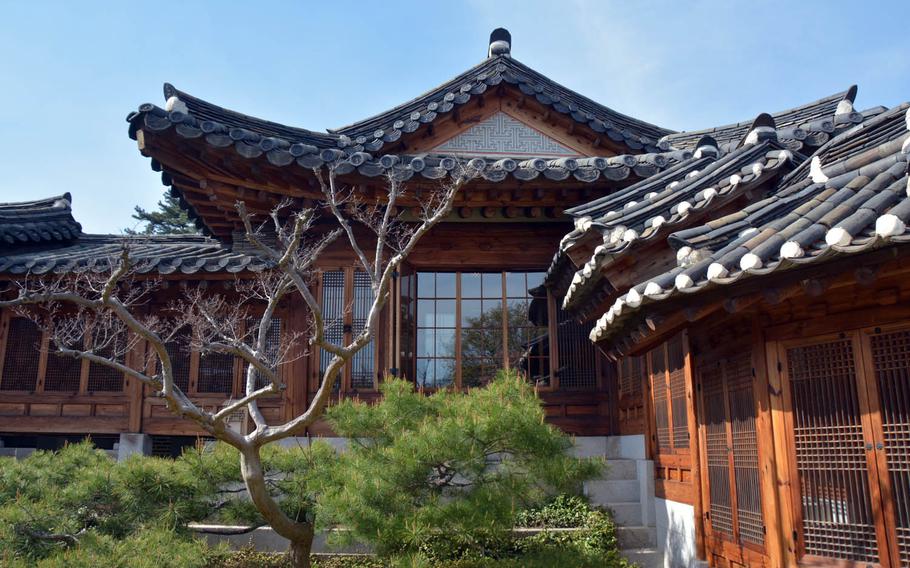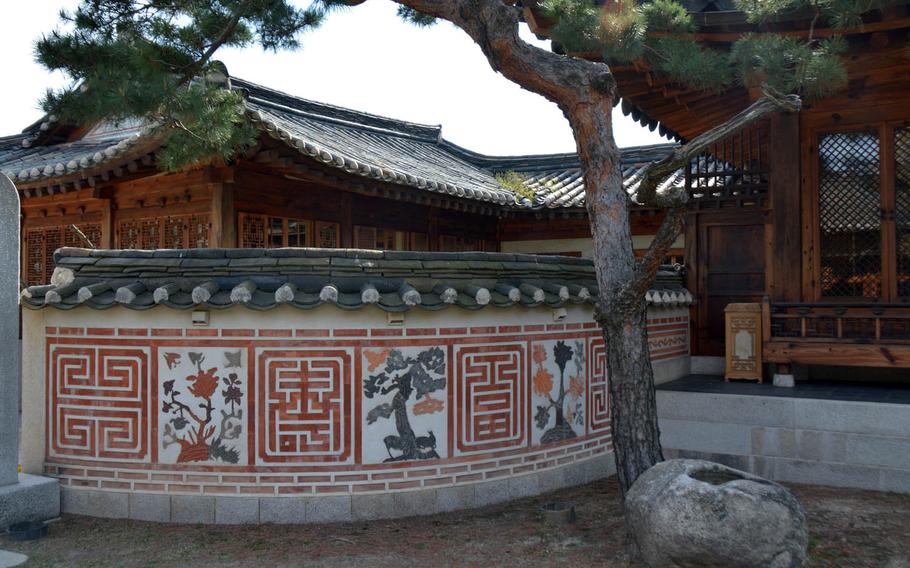 The Korea Furniture Museum is not easy to spot, nestled in the hills on the northern edge of Seoul. It's designed to blend in with nature, not to stand out.
Once through the main gate, visitors discover a journey to the past in the private museum, which puts on display not only furniture but also lifestyles dating to the Chosun dynasty, Korea's last and longest-reigning imperial regime.
The museum, the brainchild of director Chyung Mi-sook, a former professor of interior design who lives on the complex, consists of 10 traditional dwellings known as hanoks that were salvaged from the ruins of the country's rapid industrialization.
The buildings were easily moved because the hanoks were made with an interlocking system of wood and other materials, not nails and glue.
Chyung then filled them with items from her personal collection of some 2,000 pieces of furniture — all on immaculately landscaped grounds in the affluent neighborhood of Seongbuk-dong.
She started collecting in the 1960s after returning from time spent as an exchange student in the United States, where she found herself constantly asked about life at home.
"Everything to her was a visual answer to the question — 'How do you live in Korea?' " says Joshua Park, the museum's director of strategic planning.
She started with a smaller furniture museum in a modern building but decided to expand it to include hanoks reconstructed on a piece of land that belonged to her husband's family. The current facility opened in 2008 after nearly 15 years of construction.
It sounds like an Instagram dream, but selfie addicts should beware that photo opportunities are strictly limited during tours to a few minutes of exterior shots in the courtyard overlooking the city skyline.
"We want the visitor to visit here to see everything new," Park said during a recent interview in the ornate dining room of the palace house. "It should be a discovery."
There's much to photograph outside, including roof tiles etched with phoenixes and dragons and a gate of eternal youth.
"They say that if you pass through this gate you'll become 10 years younger, so let's all give it a try," a guide said during a tour early last month, getting chuckles from the group.
The courtyard of the reconstructed nobleman's house is gravel, not grass, as it would have been a century ago since the noise of feet crunching on the gravel was easy to detect and provided a natural security system. This was important because the fences were low to avoid blocking any sign of nature, we were told as traditional music played in the background.
The permanent collection inside was worth the wait, starting with a wooden box used to carry women to and fro and a wagon for men. Noting the looks of concern on some faces, the guide quickly explained that people were much smaller in the Chosun dynasty.
Bookcases, wedding boxes, desks, rice bins and wardrobes — often complete with secret panels — were separated by era and material, ranging from persimmon and maple to bamboo and mother-of-pearl in the basement display.
Everything appears to have a purpose. Bamboo, for example, apparently was favored by Chosun dynasty noblemen because they believed it symbolized their uprightness and purity.
Rooms upstairs showed how it all came together. One of the main highlights was the lady of the house's chamber with a window that opened to a spectacular view of a sloping mountain and Namsan tower in the distance.
Visitors were encouraged to take a seat on the cushions to gain a fuller understanding of the importance of furniture designed for a sedentary lifestyle in which people traditionally sat on the floor to maximize the energy in the rooms.
"People didn't just regard their yard as inside the fence but also outside as far as the eye could reach, so this is why we have very low fences and low window frames," the guide explained. "For Koreans, nature wasn't something of possession or awe but rather it was something of coexistence."
The picturesque museum draws more than tourists. China's leader Xi Jinpeng and his wife attended an official luncheon there in 2014 as did the first ladies during a G-20 summit in 2010. Celebrity visitors have included Brad Pitt, Victoria Beckham and Martha Stewart.
The Korea Furniture Museum DIRECTIONS
It's not easy to get to the museum by public transportation, but there is free parking in an adjacent lot for those who drive. The address is 330-577 Seongbuk-dong, Seongbuk-gu, Seoul.
TIMES
The museum is open only for guided tours, which must be booked in advance, from Tuesday to Saturday. English-language tours are available at 2 p.m., 3 p.m., 4 p.m. and 5 p.m. The tours last about an hour.
COSTS
The tour costs 20,000 won (nearly $20) per person.
FOOD
None available.
INFORMATION
Phone: +82-2-745-0181; website: www.kofum.com (in Korean). Tour reservations should be made online or by emailing info.kofum@gmail.com.