Frozen Fun in Seoul: Bring the kids and enjoy the Ice Gallery
by
Alfredo Jimenez
April 14, 2011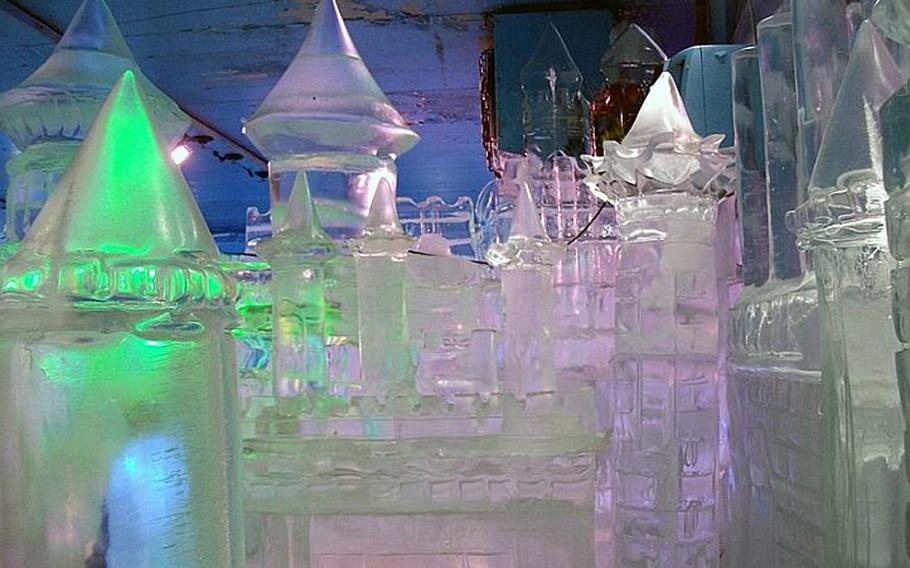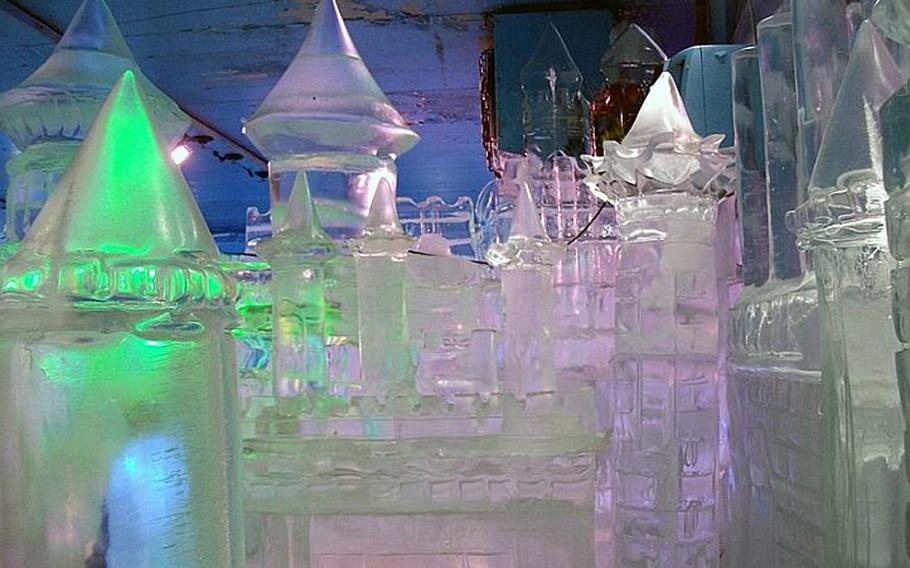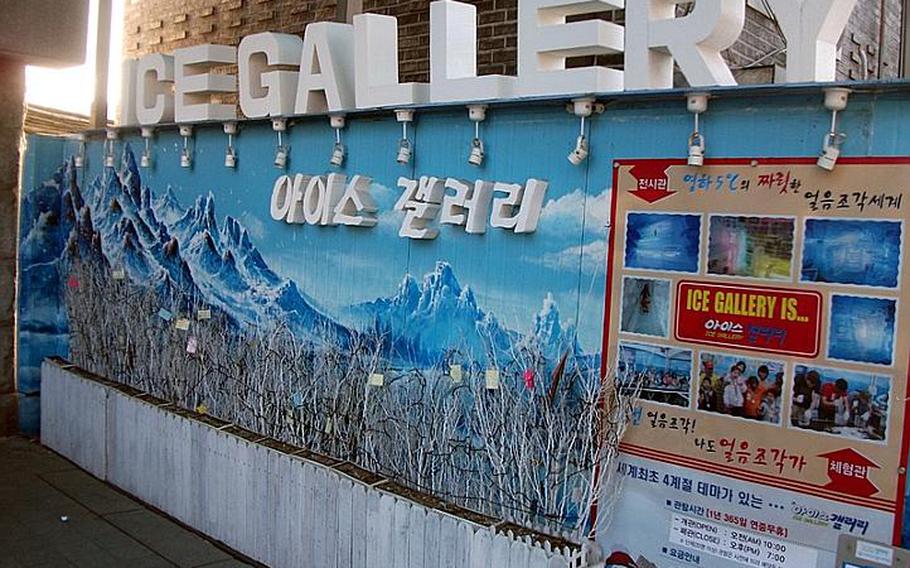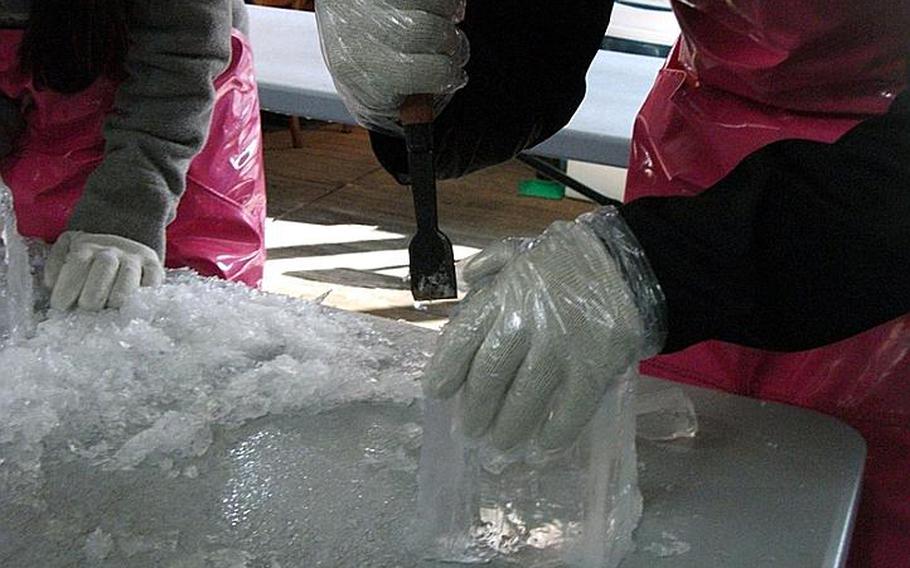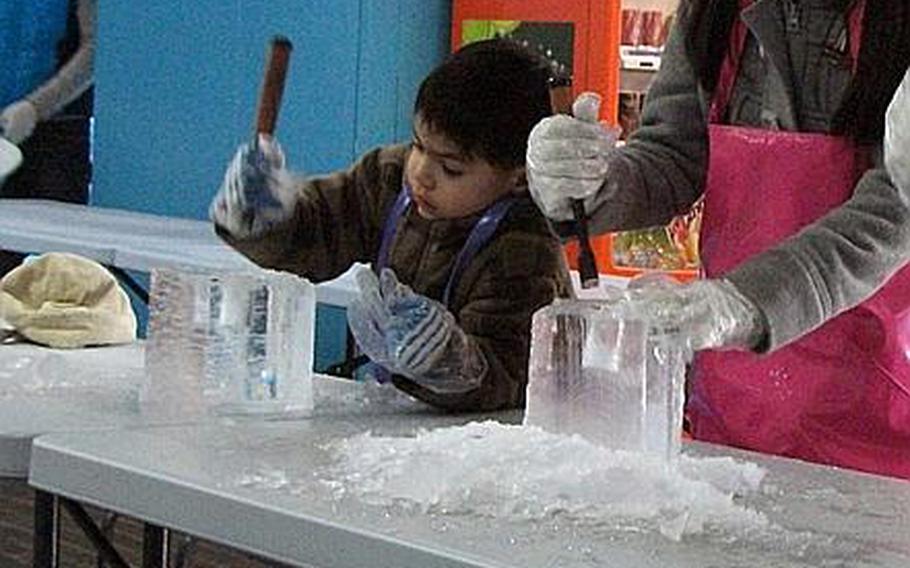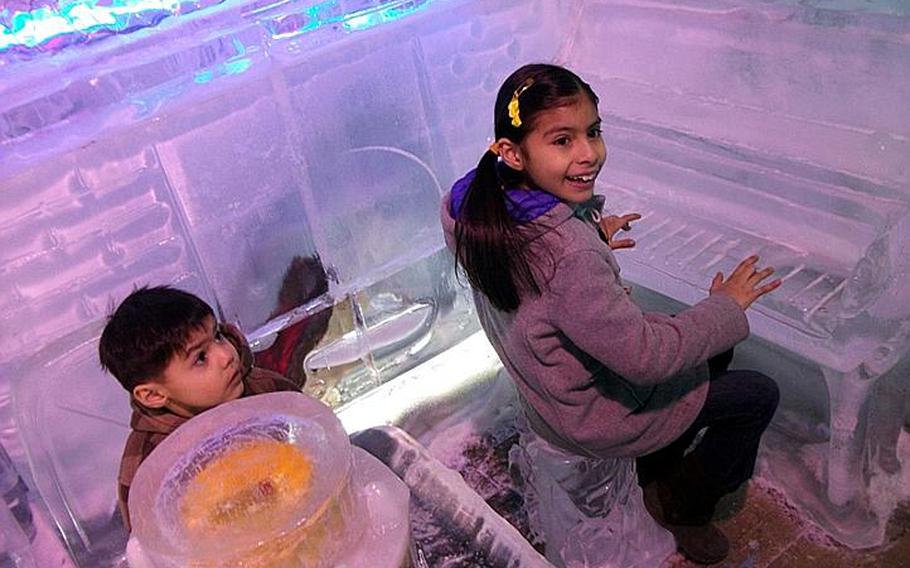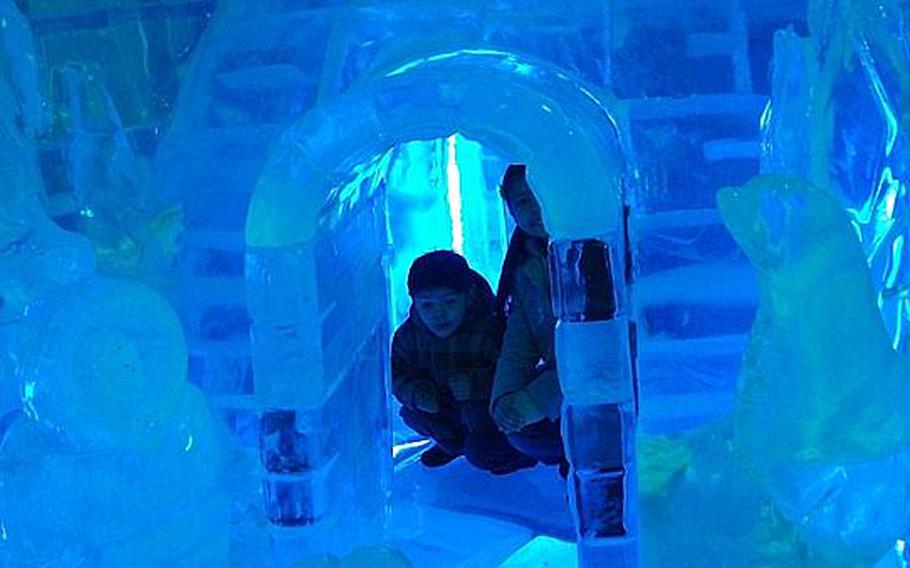 I've got a way for you to extend winter.
It's the Ice Gallery, located in downtown Seoul.
When I saw my children playing with snow earlier this year, I knew I had to take them to a place where they could really play — and learn — about frozen water.
The basement floor Ice Gallery — surrounded by coffee shops and food stands near the Jeongdok Library — offers a cool way to educate young minds through the feel of the ice sculptures.
The entry fee for four of us was 28,000 won (about $25) to see the sculptures. We also paid 15,000 won (about $13) for three of us to have our own ice-carving experience.
The price was steep for what we could normally do in Seoul, but once my son, Diego, got in there and started playing with an ice toilet, it seemed worth it.
We saw sculpted ice computers, including a mouse and keyboard, along with an igloo surrounded by a polar bear and her cub.
My daughter, Natalya, and I got a kick out of the frozen bar. The ice-sculpted replica had everything from stools to bottles of Smirnoff. When she actually asked what kind of drinks that I was looking for, I quickly ushered her to the next exhibit where Korean national treasures like the Cheomseongdae Observatory and the stone pagoda Dabotop were brought to life via sculptures.
We also found the Eiffel Tower, the Leaning Tower of Pisa and the Statue of Liberty.
After exiting the ice sculpture exhibit, we were thrust into the world of ice carving.
Two employees gave us instructions how to make a mug from a block of ice. It was difficult at first, but I was able to master it in no time. But Natalya and Diego didn't know what was what and just started to chip away with the chisel until I rescued the mangled mess.
After finishing our work, we were treated to some orange soda, which was poured into our mugs. And we were positioned to take pictures holding an ice crown and ice flowers.
Finally, we decided to leave because it was beginning to get crowded, but I believe this was a great experience for my son and daughter to better understand that ice can become different shapes and sizes.
Know and go
Hours: All year long, 10 a.m. to 7 p.m. Last admission at 6 p.m.
Admission: 7,000 won per person for ice exhibit; 5,000 won per person for ice carving experience.
Directions: Anguk Station, Subway Line 3, Exit #1 across Jeongdok Library.
Address: Seoul-si Jongno-gu Hwa-dong 138-7 B1, B2.