Four Seasons in Wiesbaden offers extensive Chinese menu
---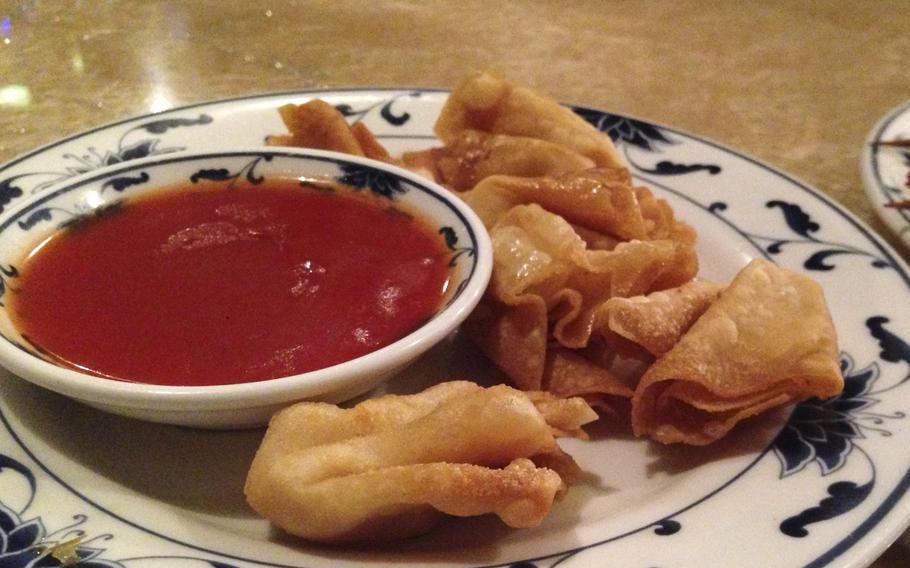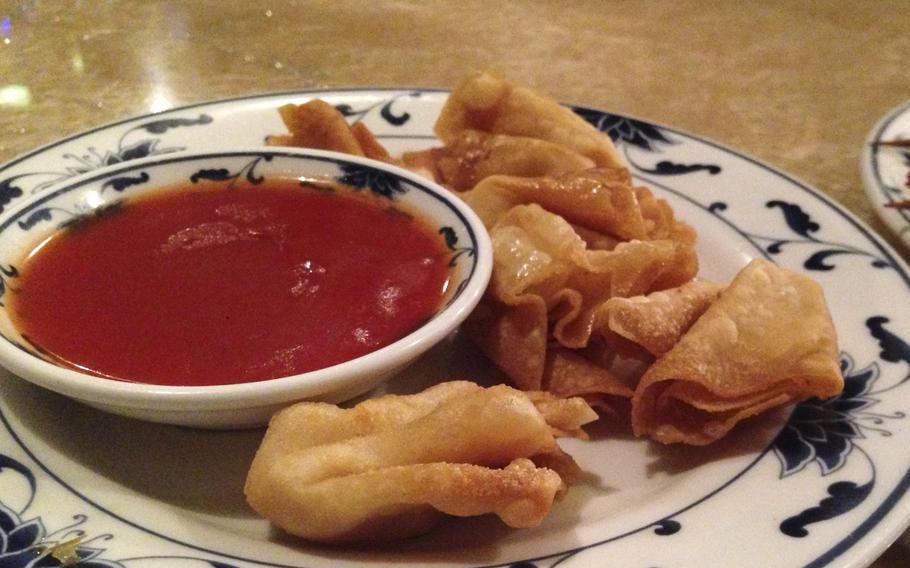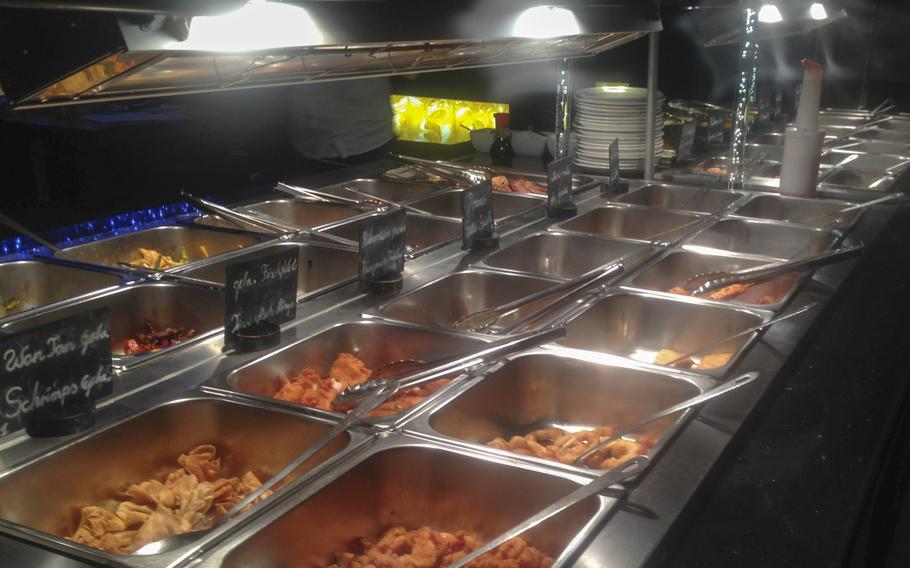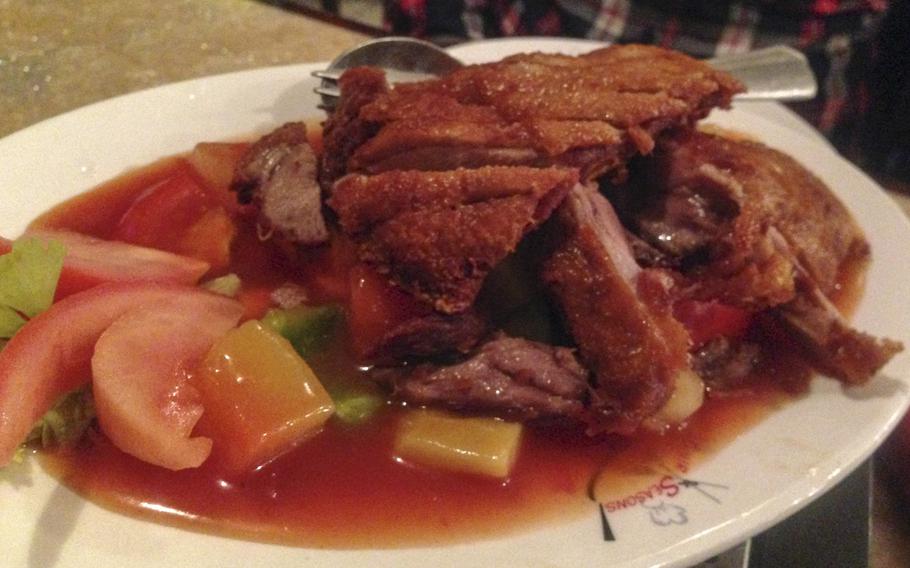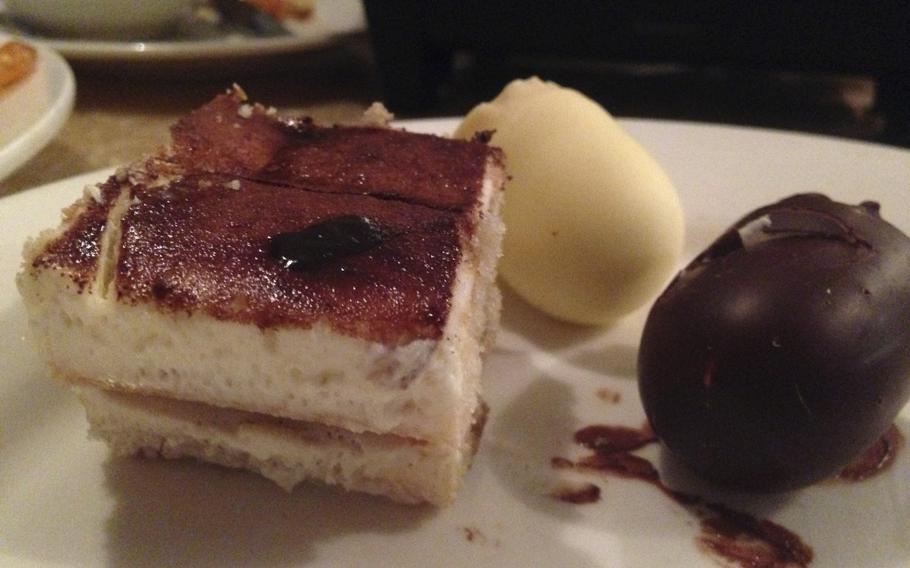 Just west of Wiesbaden's city center stands the nicely decorated and unpretentious Four Seasons Chinese restaurant, which has never raised its prices in the 12 years since it opened.
As at many eateries in Germany, those prices are quite reasonable for the amount of food you get. The lunch buffet is 7.50 euros, or $8.49. The dinner buffet is 11.50 euros and the happy hour buffet, which runs from 8:30 p.m. to close, is 9.50 euros. Nothing on the menu costs more than 17 euros.
Four Seasons is first and foremost a buffet establishment, but freshly made items can be ordered from the menu. A few dishes, such as roast duck specialties, are not available at the buffet and must be ordered.
In addition to staples like orange chicken, beef and mushrooms, and shrimp and vegetables, the buffet offers salads with three types of greens and a wide variety of dressings. There is also a selection of sushi — primarily shrimp and cucumber rolls — and desserts.
I visited right after a workout and was pretty famished. One of the great things about buffets is that you can pick bits and pieces of a few dishes rather than settling on one item and hoping for the best. On my first trip to the buffet I got a couple of appetizers, including fried wontons and chicken satay with peanut sauce. Both were excellent. The chicken had a thin layer of crispy skin and the meat was moist and perfectly warm. I also sampled the salad bar and was impressed by how crisp the lettuce was.
My favorite buffet dish was orange chicken — with grilled, rather than fried, chicken. Tangy and sweet, it went well with the sticky white rice. I also really liked the curry rice with vegetables and the fried calamari. The batter was light and airy, like a beer batter.
The server was extremely friendly and helpful, though her English was limited. The huge menu includes English translations. At the buffet, there are signs in German that describe each dish, but generally it's not hard to make out what everything is.
My friend decided to order roast duck with mangoes, vegetables and a sweet and sour sauce. It looked amazing, with the duck's skin roasted to a pleasant brown crispiness, and the mangoes and sauce complemented the meat well.
After a couple of more trips to the buffet, I was very satisfied. I'd recommend Four Seasons to anyone looking for a quick, easy and delicious Chinese food fix.
Four Seasons
Address: Dotzheimerstrasse 149, Wiesbaden, Germany 65197
Telephone: (+49) (0) 611-7161786
Style: Chinese buffet
Hours: 11:30 a.m. to 3 p.m. and 5:30-11:30 p.m. Mondays-Saturdays; 11:30 a.m. to 11:30 p.m. Sundays. Buffet available throughout. Closed on German holidays.
Reservations: Not required for small parties. A private room upstairs can be reserved for groups. Call the restaurant at least 24 hours in advance.
---
---
---
---