Forc-Eat offers an alternative to base food at Aviano
by
Kent Harris
May 15, 2017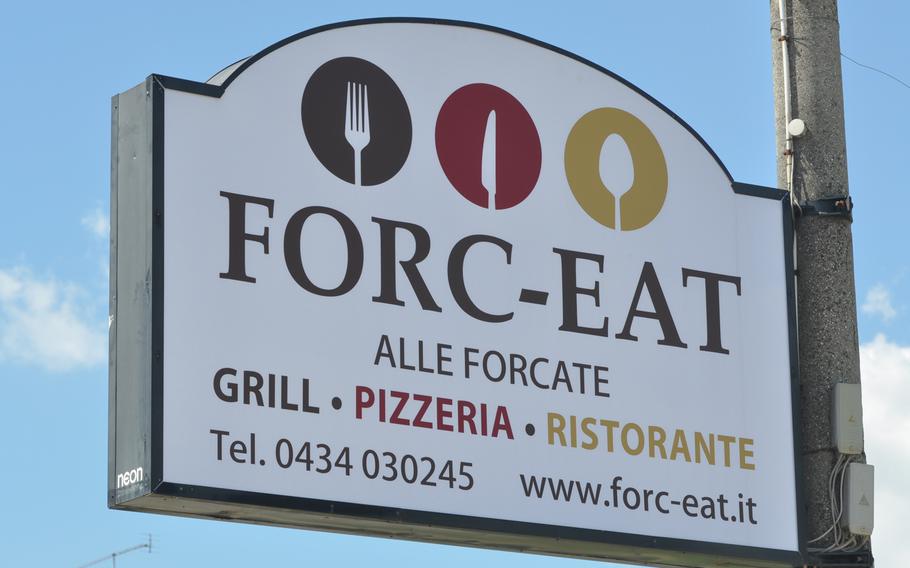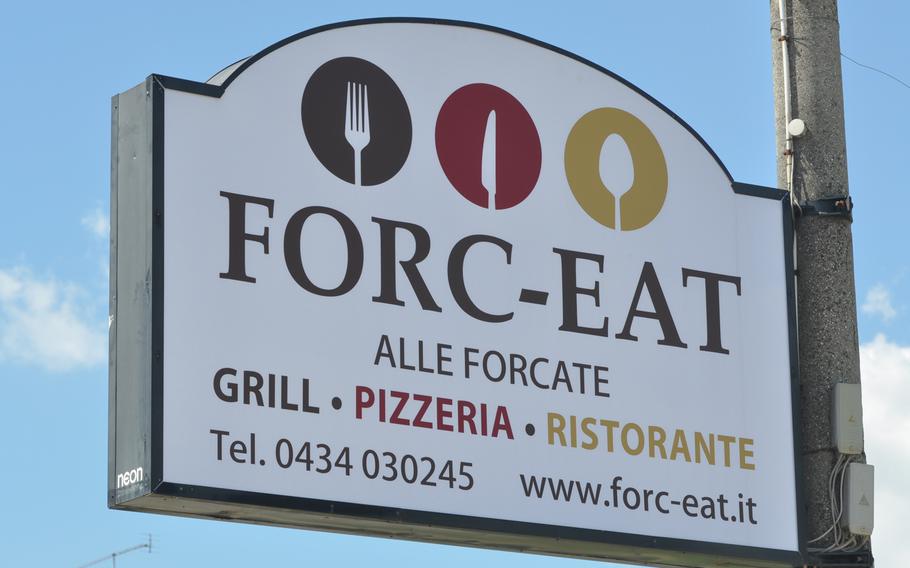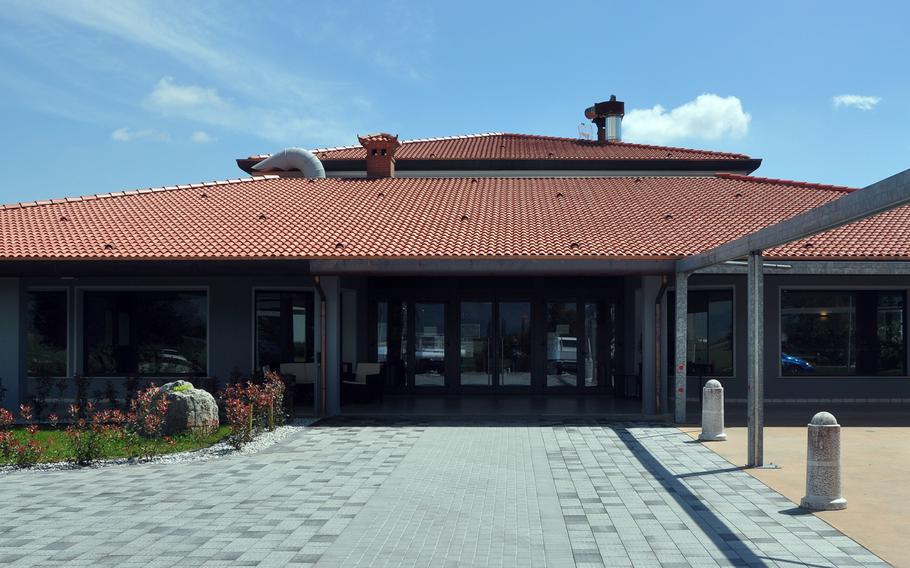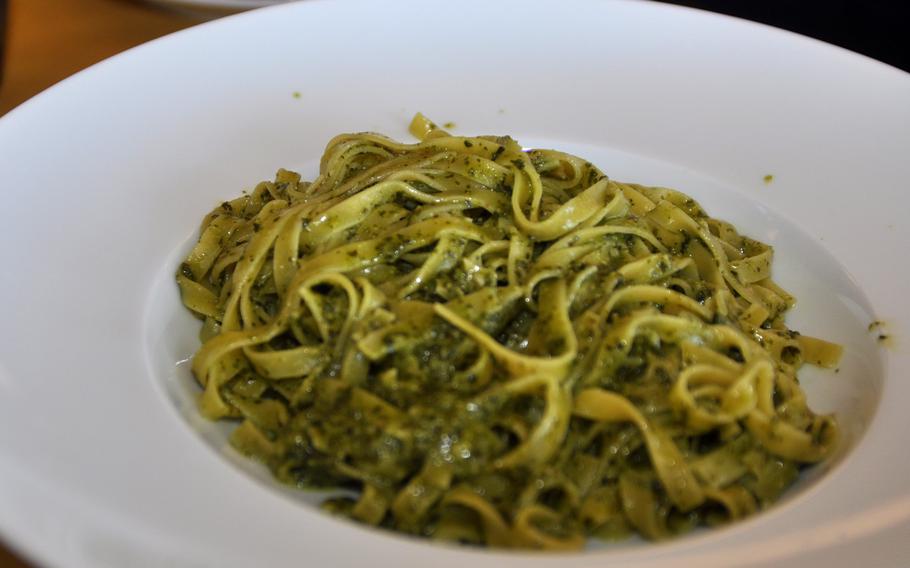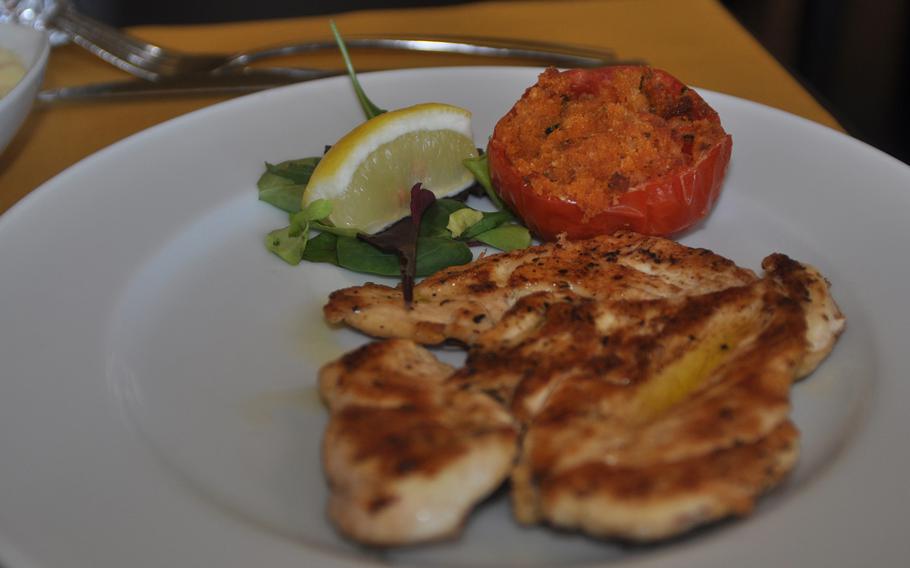 The sign is hard to miss for those who live southeast of Aviano Air Base in communities such as Fontanafredda and Sacile.
And so is the traffic coming out of the parking lot, especially on weekend nights.
Forc-Eat is obviously a restaurant. It says so on the sign. Of course, that sign also refers to a website that doesn't exist (at least yet). But what does that odd-sounding name stand for? And is it worth a visit?
First, the answer to the name. The restaurant is located in the community of Forcate. Rearrange the letters a bit and you get Italian slang for fork (forc) and the English word eat. The restaurant is located in a large, multistoried building that once housed a restaurant called Alle Forcate. It closed several years ago and the building — which borders a hardware store and soccer field in an area otherwise dominated by farms — sat vacant. After months of remodeling, the new restaurant opened in January.
Drive by on a Friday or Saturday night and you'll see plenty of cars in a parking lot that's large by Italian standards. Seating inside is limited to about 150, with plans to expand to a second floor and perhaps outside patio by the end of the year.
It's less crowded during the week, and that might provide at least a partial answer to the second question posed above. Forc-Eat offers a set menu for lunch Monday through Friday that's attractive for those looking for options besides the Mensa and food court on base. First, there's a lot of food: a make-it-yourself buffet plate that serves as an appetizer course, a first course, a second course, water, wine and coffee. And it all costs 12.50 euros ($13.70). The food is served quickly. The restaurant can do this because some items can be prepared ahead and the options are limited. During a recent visit, there were three choices for first course and three for second.
If you want more options, try dinner or a weekend lunch, when the menu, which changes roughly every month, expands significantly with more options for first and second courses. And there's pizza, along with various combinations of grilled meats and vegetables, much of which you can see being cooked from your table.
On Tuesdays, add grilled pig to the list. Plans call for live music this summer.
The restaurant features a modern-looking interior with large windows that provide views of the mountains, fields and that large, graveled parking lot. The base is closer than the mountains, just out of view. But it should be possible to occasionally see incoming jets as they come in to land.
FORC-EAT
Location: Via Francesco Baracca 74, Forcate (Fontanafredda), Italy. From the Aviano Air Base main gate, head south toward Pordenone along the AP highway. Take the first right after the traffic circle; take the second exit (effectively going straight) through the second traffic circle. Turn left into the driveway, about a city block's distance before the traffic light.
Hours: 10 a.m. to 2:30 p.m. and 5 p.m. to midnight daily.
Menu: In Italian and English for dinner. Lunch options will be recited in Italian.
Prices: Fixed menu for weekday lunch: buffet plate, first course, second course, water, wine, coffee for 12.50 euros ($13.70); options expand on the weekend and at dinner, with pizza (4.50 to 8 euros) and grilled combos (8-14 euros) joining a handful of first- and second-course options (6.50 to 9 euros and 8-13 euros, respectively).
Clientele: Local Italians
Dress: Casual
Phone: (+39) 0434-030245. Reservations recommended for Friday and Saturday dinner and all day Sunday.
Information: www.facebook.com/ForcEat.Forcate