For Japanese 'stragglers,' WWII went on for decades after its end
---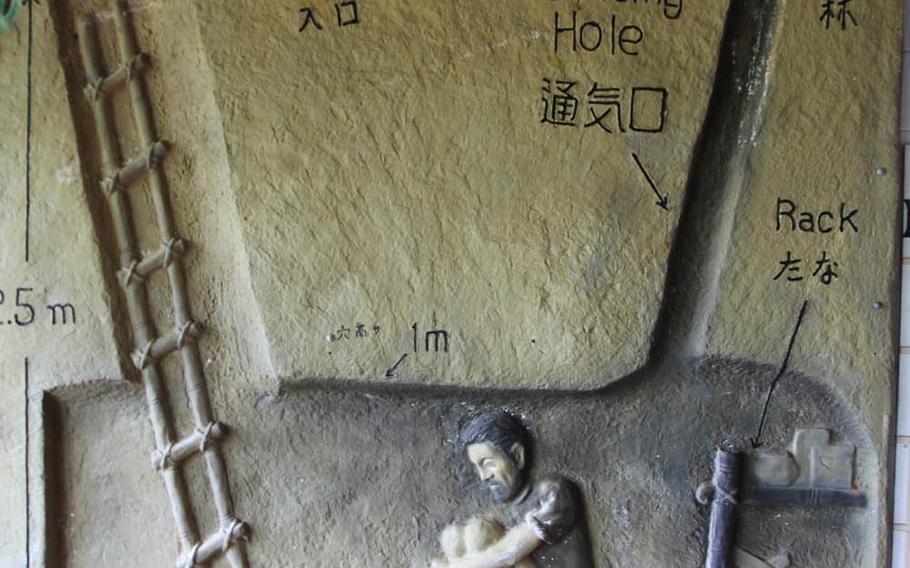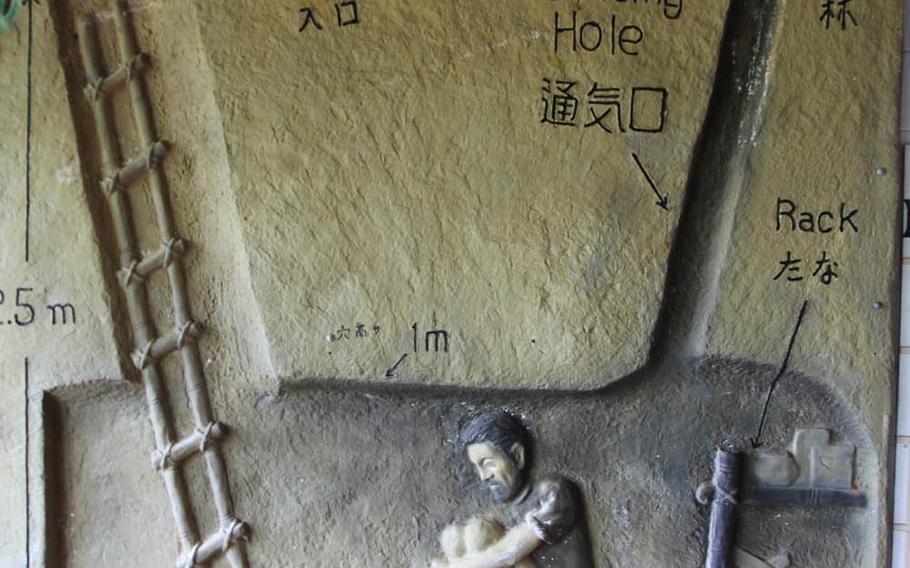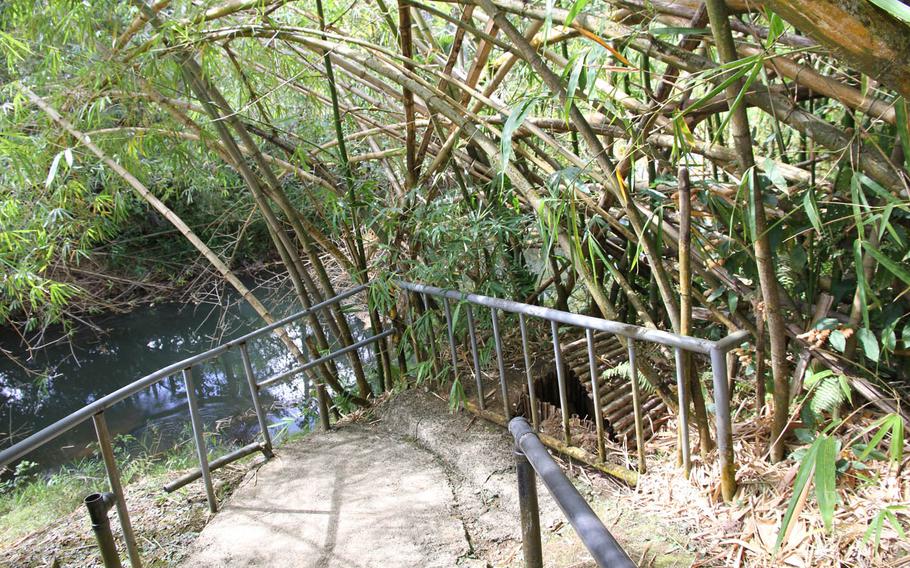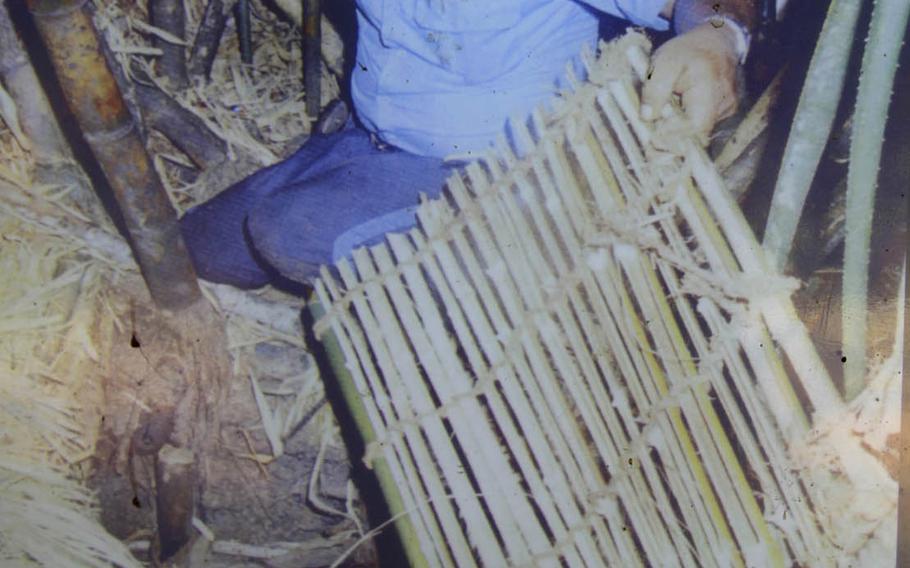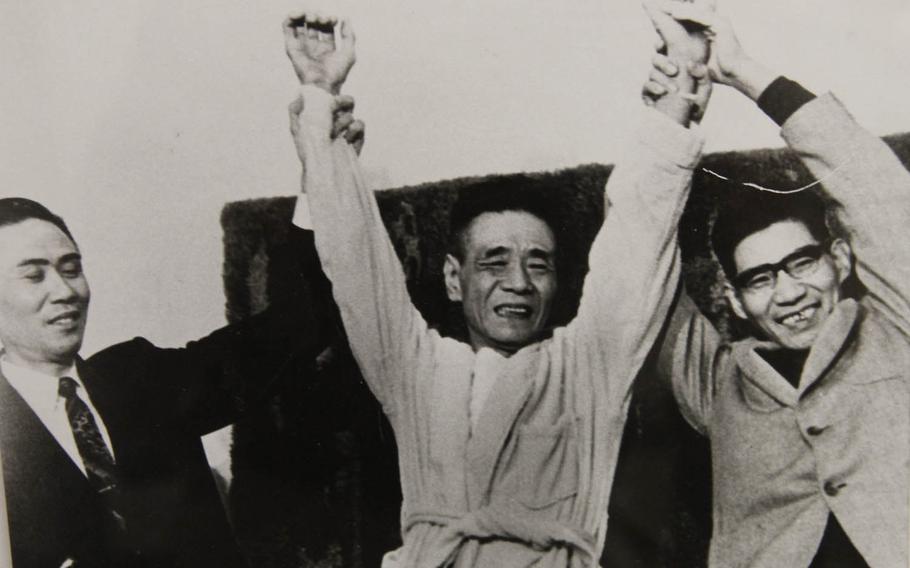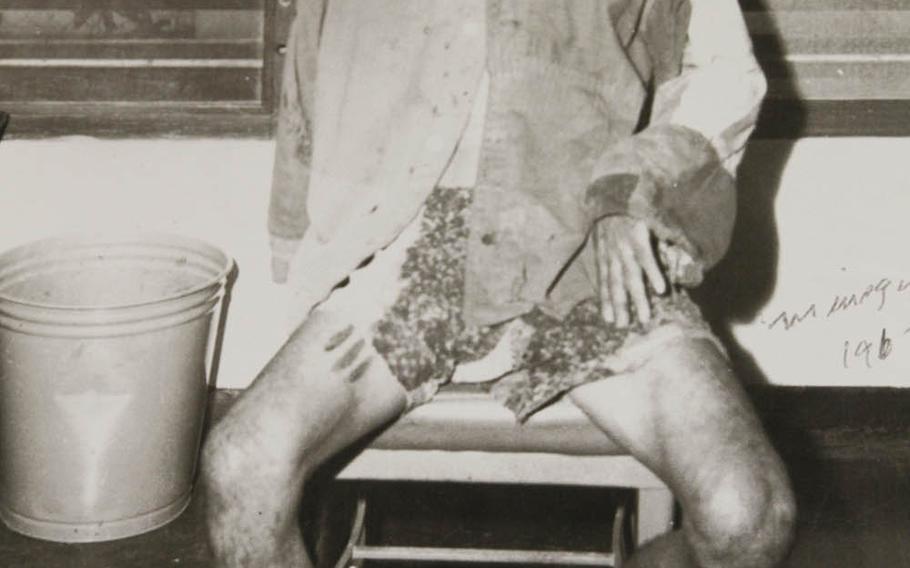 For some combat veterans, war lives on in memories of camaraderie, loss, pride and shame.
For a small group of Japanese soldiers who fought in World War II, the war literally did not end for decades.
Referred to as "stragglers" or "holdouts," these men retreated to remote, mountainous jungles as Allied forces retook dozens of Pacific islands conquered by Japan.
Guam is tiny compared with some other Asian nations, but its small population that clustered mainly along the eastern coastline left much of the interior isolated even 25 years after war's end in 1945.
Cpl. Shoichi Yokoi was among the last of the stragglers discovered in the Pacific, captured on the eastern side of Guam in 1972 when two local shrimpers were checking traps along the Ugum River abutting the cave he'd lived in for 28 years.
Photographs of Yokoi and other Guam stragglers — Pvt. Bunzo Minagawa and Sgt. Masashi Ito, both captured in 1960 — are on display at the Pacific War Museum in Guam.
Several photos taken of Yokoi after his capture show a bearded, gaunt man, who nonetheless appeared in good health.
Another photograph, taken months later during a news conference for Japanese media, shows a smiling Yokoi. He is joined by Minagawa and Ito, who returned to Guam to help their former comrade ease back into post-holdout life, and the three have raised their arms with a shout of "Banzai" in celebration of their survival.
A 26-year-old tailor when he was drafted in 1941, Yokoi was sent to Guam in February 1943. Allied forces captured the island in the summer of 1944, and Yokoi went into hiding with 10 other Japanese soldiers. They eventually split up, with only Yokoi and two others remaining in the area near Talofofo Falls on the Ugum River.
The three men met up occasionally but believed it was safer to remain in hiding by themselves. The other two died during a flood in 1964, and Yokoi buried them in a cave.
For the next eight years, Yokoi communicated with no one.
The cave where he lived is now part of Talofofo Falls Resort Park, a kind of amusement park-cum-nature walk that primarily caters to Japanese tourists, for whom Yokoi has achieved legendary status.
A cable car delivers visitors down to the river's edge, just past Talofofo Falls, and hanging in the air, it's easy to see how Yokoi remained hidden. Even now the site is surrounded by unbroken jungle, much of the river concealed by overhanging trees.
Near the bottom of the two-level waterfalls, the river spreads out to about 30 feet, surrounded by verdant banks. The river now teems with small fish, but accounts about Yokoi say he survived on snails, eels, small rodents, coconuts and tropical fruits.
He used his tailor skills to weave clothing out of plant fibers, and he ventured out of the cave mostly at night to avoid detection.
Stragglers were faced with a dilemma: The Japanese Imperial Army had nurtured the idea that to be captured was dishonorable. You win or you die, and when all hope of winning is gone, you commit suicide. Besides, they held, your fate at the hands of your captors would be more torturous than suicide.
After his capture, Yokoi said he'd known that the war was over since 1952 but feared the consequences of surrendering.
"We Japanese soldiers were told to prefer death to the disgrace of getting captured alive," he said years after his return to Japan, where he died of a heart attack in 1997 at age 82.
Visitors aren't allowed to enter Yokoi's cave — although there's not much to stop one from doing so — but a nearby kiosk displays diagrams of the layout and photos of tools and utensils found in it 44 years ago.
The cave is about 300 yards downstream from the waterfalls, and the park maintains a walking path to it. The entrance into the cave sits on a bank about 12 feet above the river. That entrance goes about 9 feet straight down, then makes a right angle to a yard-high chamber that's about three yards long.
Yokoi was the final straggler to be found on Guam and among the last to be discovered in the Pacific.
The final two were repatriated in 1974. Lt. Hiroo Onoda held out in the Philippines, conducting a guerilla war for 30 years on Lubang Island despite leaflets dropped over the area urging him to surrender because the war was over. He gave up in March 1974 only after his former commander personally relieved him of duty, at which time he turned over his sword and bolt-action rifle, still functioning after 30 years.
Pvt. Teruo Nakamura surrendered nine months later to an Indonesian Air Force search patrol on the rugged island of Morotai in northern Indonesia.
Rumors persisted through the 1980s of other stragglers, but none was found despite numerous searches.
In January 1990, two former Japanese soldiers returned home after spending decades fighting with the Communist Party of Malaysia, but they technically weren't stragglers because they knew the war was over and had simply decided to continue waging a local civil war.
Yokoi CaveDirections: Inside Talofofo Falls Resort Park, Guam. About 20 miles south of Antonio B. Won Pat International Airport. Take Marine Corps Drive (Highway 1) south and turn left onto Highway 4. Turn right onto Dandan Road, which is marked with a large sign for the cave. About a mile down Dandan you'll find the well-marked entry to the park on the right.
Times: 9 a.m. to 5:30 p.m.
Costs: $12
Information: 671-828-1150
Pacific War MuseumDirections: In Agana, Guam. South from airport on Route 1, turn left onto Route 6, and drive about a quarter mile. Museum entry is well marked on right.
Costs: Free admission, though a donation is requested.
Information: (671) 477-8355. Facebook page for museum: www.facebook.com/Pacific-War-Museum-Guam-123439964343986; Facebook page in honor of Pacific War Museum owner John Gerber: www.facebook.com/pages/John-Gerber/124547914239721?ref=sgm
---
---
---
---