For Hawaii Regional Cuisine, try Alan Wong's in Honolulu
by
Wyatt Olson
October 11, 2017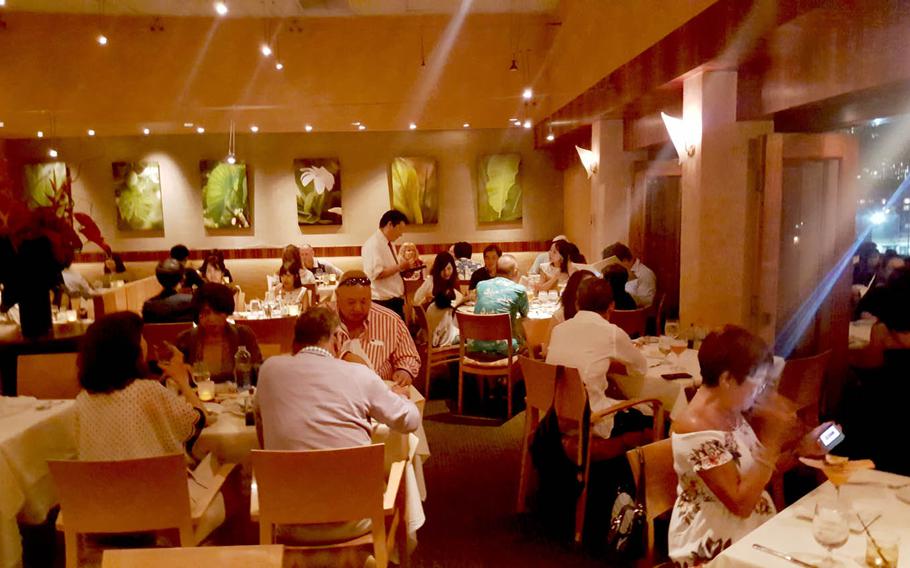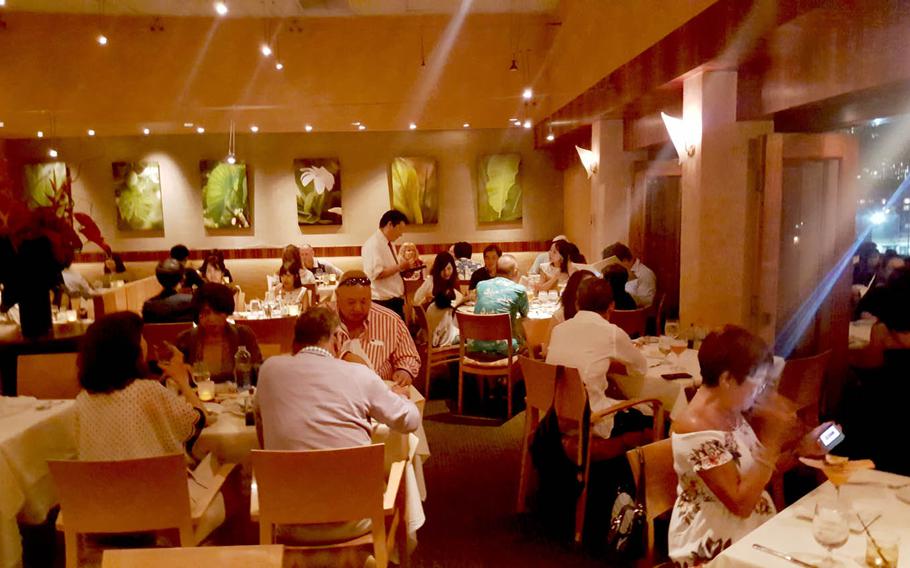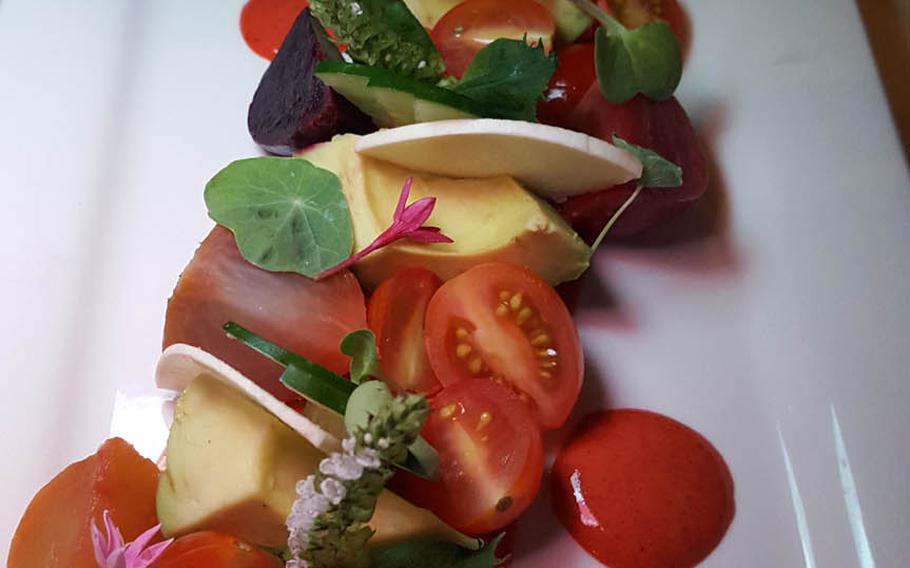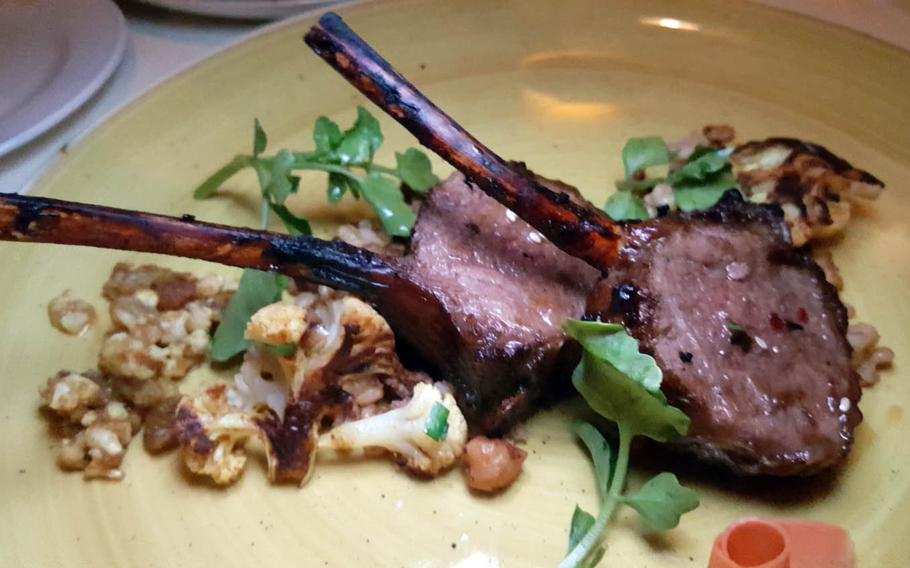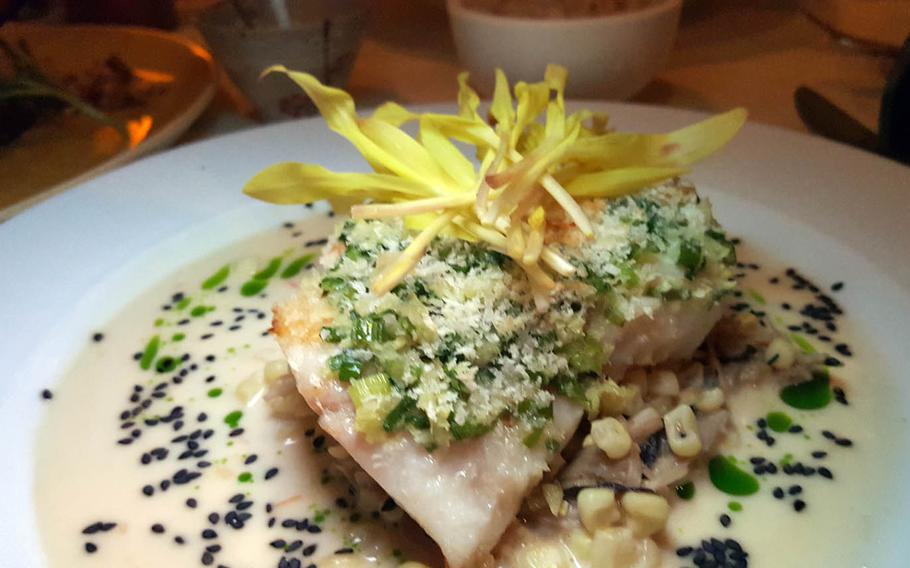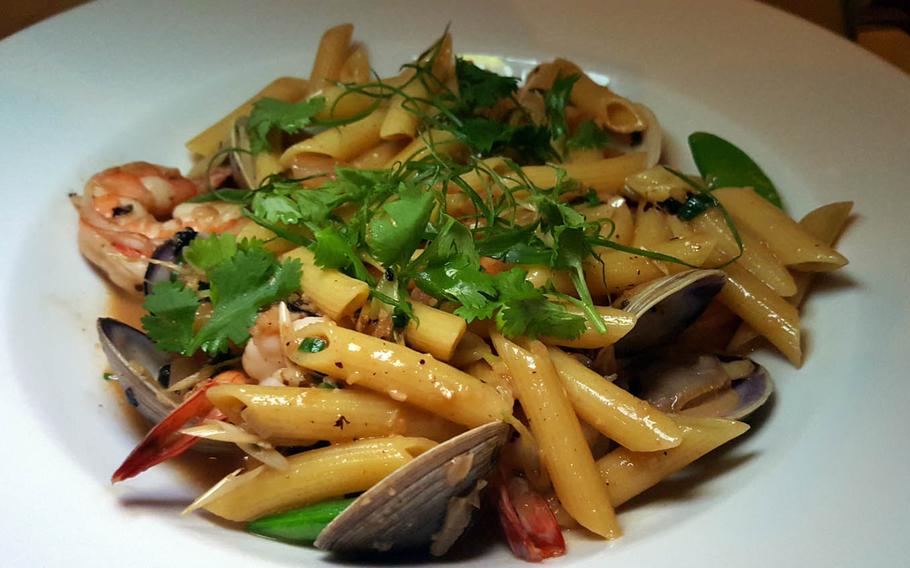 If you use GPS to find Alan Wong's restaurant, you might believe your gadget is on the blink.
In Honolulu, the phrase "Alan Wong's" is synonymous with top-class dining, white tablecloths and subdued, romantic lighting.
But this Oahu culinary mainstay sits in one of the grittier portions of King Street, where you're more likely to see a homeless person's makeshift tent than sun-bronzed tourists.
"My friends thought I was nuts opening a restaurant in Hawaii on the third floor of an office building with no parking and no ocean view," chef-owner Alan Wong said of its 1995 debut in a quote on the restaurant's website.
The restaurant instead transports you to a better, tastier place with its Hawaii Regional Cuisine, a style developed in the early 1990s by 12 Hawaiian chefs, including Wong.
One of the objectives of the new cuisine was to incorporate more ingredients on hand in the islands and to break free of fixings and techniques that work well on the mainland but not here.
The restaurant was a favorite of President Barack Obama and his family during his vacations to his home state while office.
Despite living on Oahu for several years, I'd not eaten here, but I decided to treat myself to an upscale birthday dinner this year. The prices at Alan Wong's are steep enough that the average person has to rationalize a visit.
We were seated by the large row of windows, which, despite Wong's disclaimer, afforded a lovely view of the cloud-shrouded mountains overlooking Honolulu.
The menu of entrees is relatively short, but that didn't make the deciding any easier. We were tempted to order the tasting menu ($89 per person), which included chilled tomato soup, grilled foie gras, kalua pig (pork roasted in an underground oven), gingered short rib croquette, lobster-shrimp lasagna, ginger-crusted onaga — and much more. However, all diners at the table are required to order the tasting menu, and that seemed a bit too pricey, even for this annual splurge.
We instead started out with the farmer salad ($10.50) and the roasted-beet salad ($15.75), which contains farm-to-table beets and tomatoes, as well as cucumber and avocado. What made the beet salad truly stellar was the vinaigrette sauce made with Asian plums, called li hing mui. It was sweet and salty, with the slight flavor of li hing mui, a popular dried plum snack in Hawaii that you'd have to taste to appreciate.
Our very attentive waiter recommended the ginger-crusted onaga ($42), a type of red snapper he said was the one item that had remained on the restaurant's menu since its opening. I figured that such an enduring dish was an appropriate choice for celebrating getting a year older.
The onaga was capped with a miso-sesame vinaigrette and surrounded with mushrooms and corn. The 4-inch-thick slab of onaga was moist yet firm, the vinaigrette harmonizing with the fishiness.
The Colorado lamb chops ($45) came as a pair atop a bed of curried cauliflower. The chops were glazed in a spicy hoisin sauce.
A fulsome plate of shrimp and clams penne ($38) was steeped in a black bean sauce infused with chili, garlic and lemongrass.
As we were eating, we couldn't help but gawk at a nearby table as a waiter delivered what is probably the restaurant's loftiest ode to traditional Hawaiian cuisine: "Da Bag," as it is called on the appetizer menu. A melange of steamed clams, kalua pig and shiitake mushrooms arrived covered by an aluminum foil bubble grandly puffed up by the steaming mixture. The waiter carefully trimmed back the foil to reveal the edible treasure inside.
We were more than content with our choices, however, which also included freshly baked bread and garlic butter.
I can't say much about the desserts because we just split the complimentary slice of chocolate birthday cake after I blew out the candle and then called it a night. But two seemed particularly intriguing and quite Hawaiian: coconut haupia sorbet in a chocolate shell and passion fruit-pineapple sauce shave ice (both $14).
Maybe when I'm another year older I'll have earned one of those.
Alan Wong's Location: 1857 S. King St., Suite 208, Honolulu. From Waikiki Beach, take the one-way Ala Wai Boulevard and turn right onto Kalakaua Avenue. In a half-mile, turn right onto King Street. The restaurant is about five blocks down on the right. Restaurant is on third floor, accessible by elevator. Some meter parking available; valet parking is $5.
Hours: 5-10 p.m. daily
Prices: Appetizers $9-$25; salads $10-$15; entrees $33-$55; desserts $14; wine by the glass $15-$20
Dress: No dress code, but avoid shorts, tank tops and beachwear.
Information: 808-949-2526; www.alanwongs.com
Note: Call well in advance for the required reservations.