Market wise in London
Follow the city's locals to niche markets for specialty food and fashion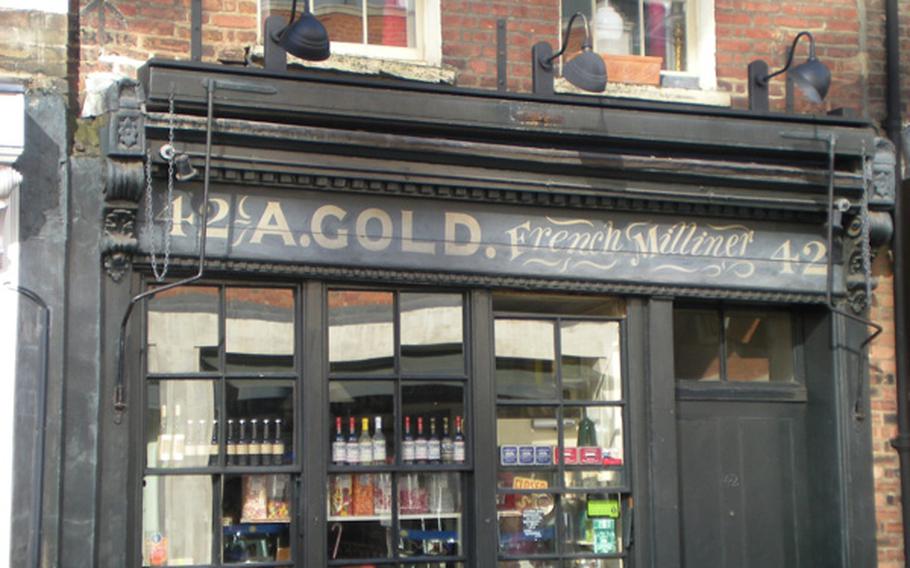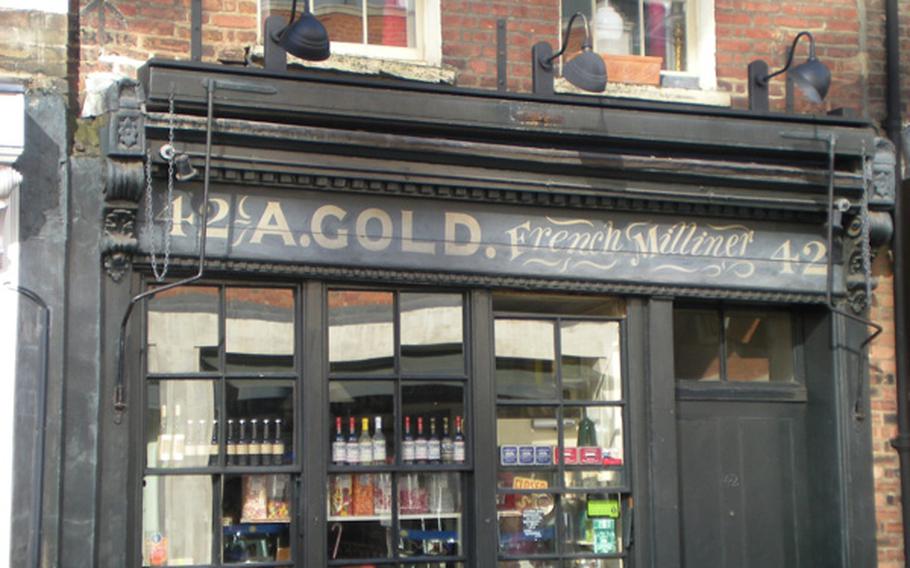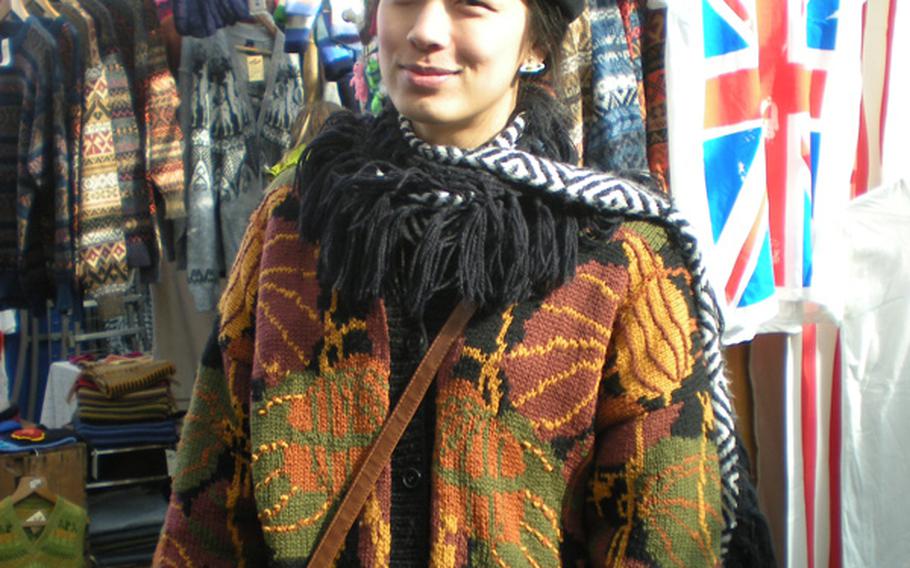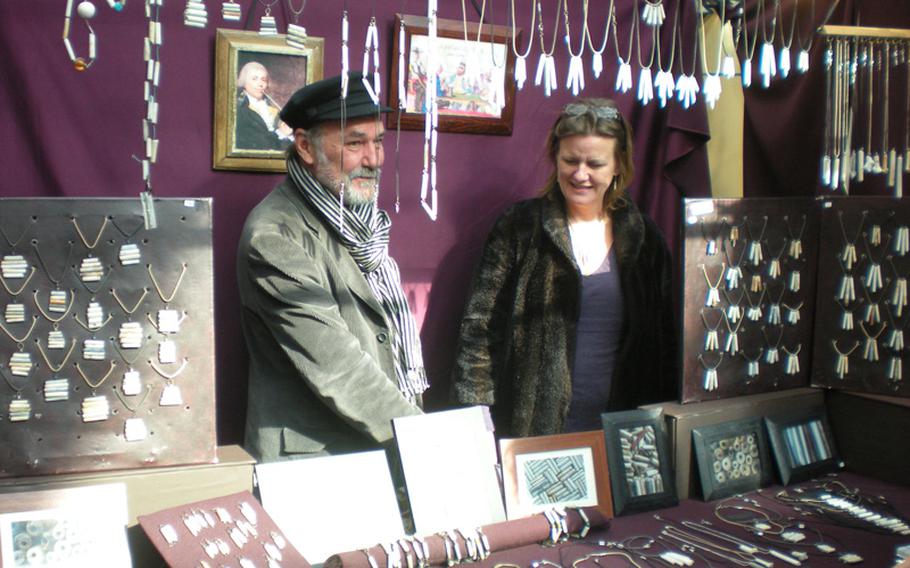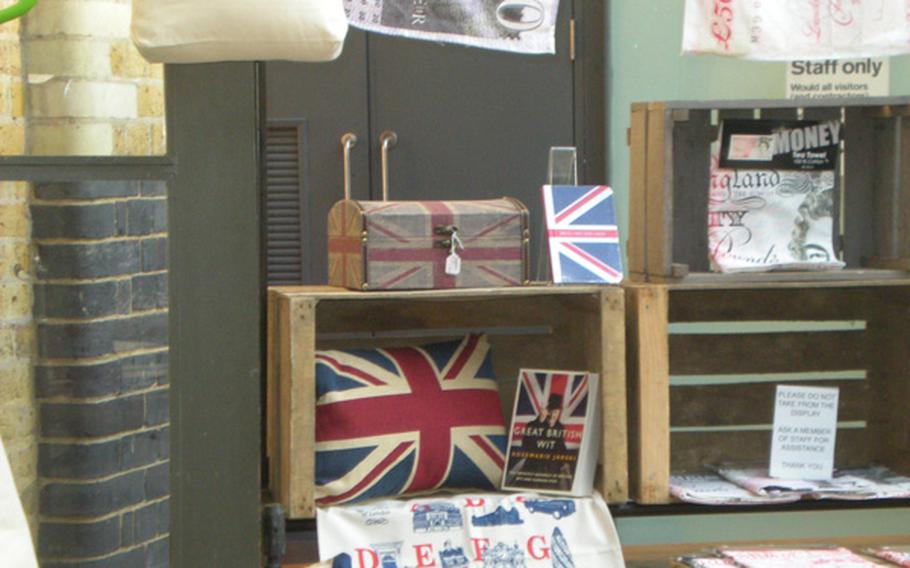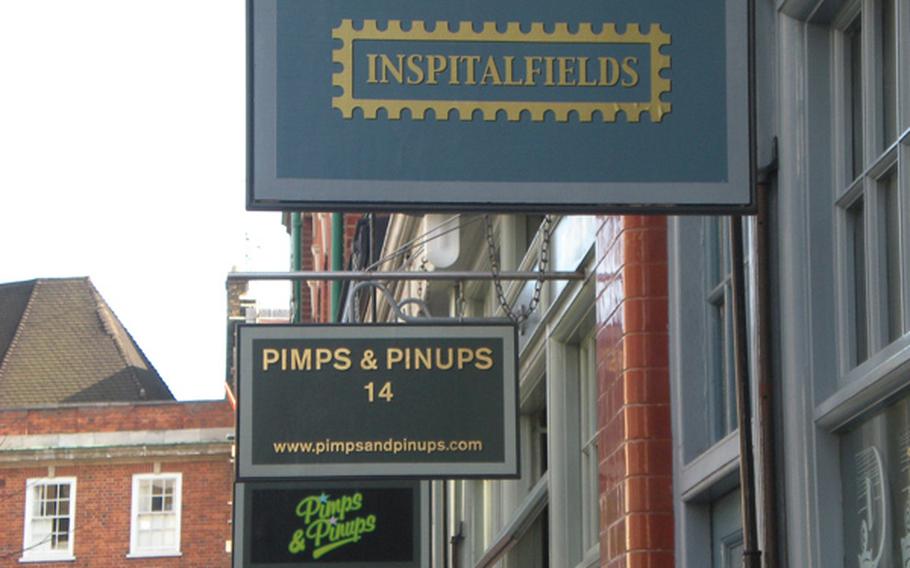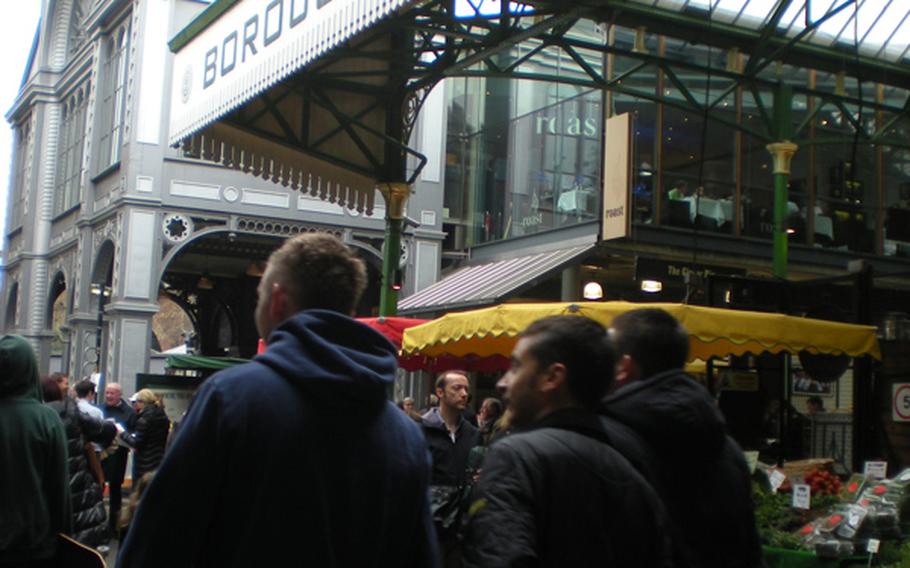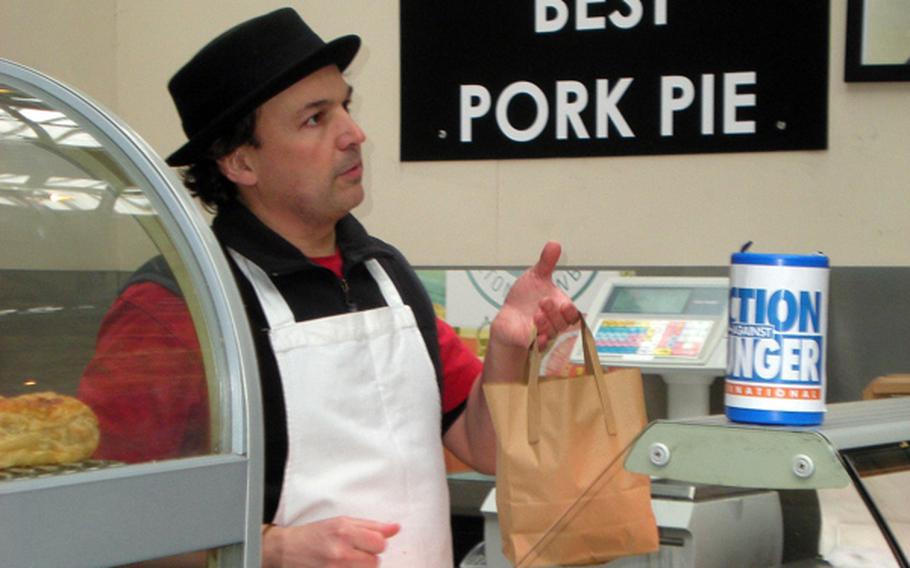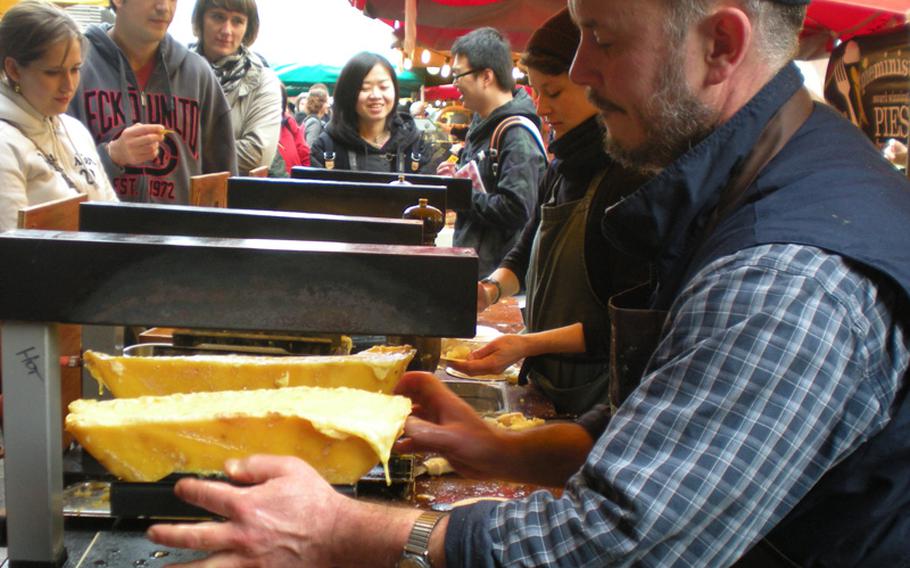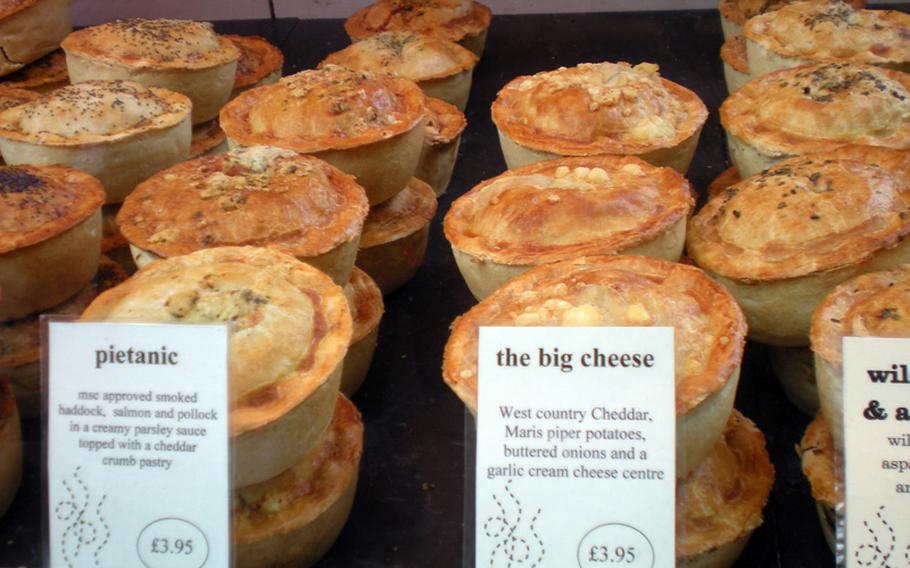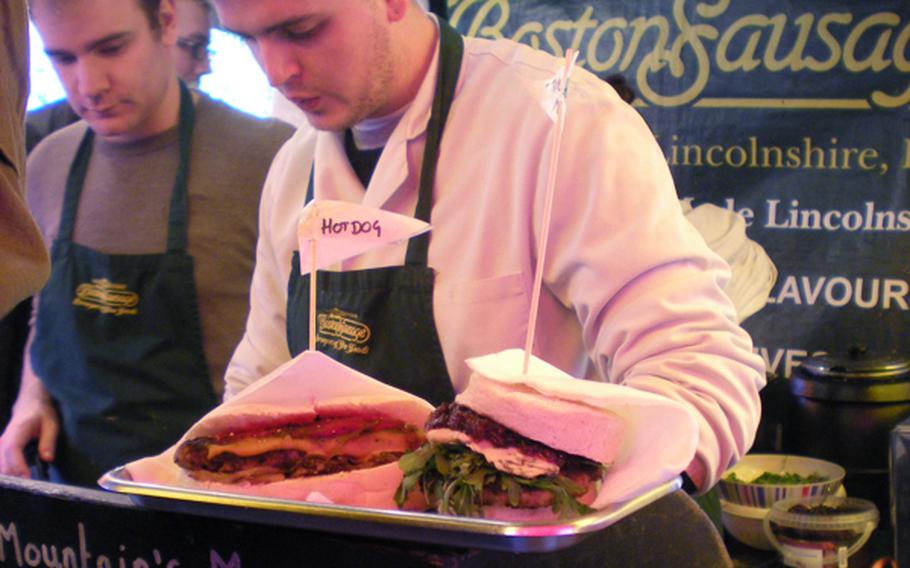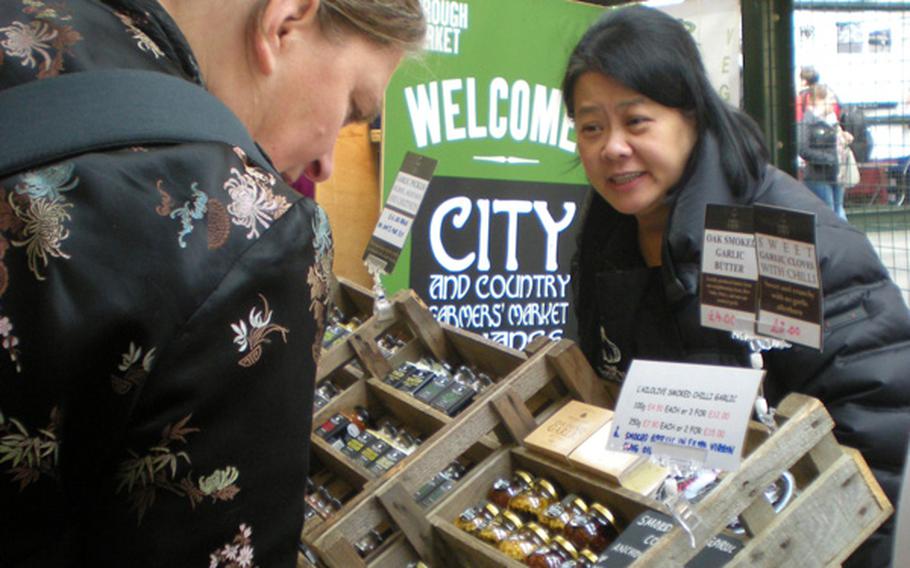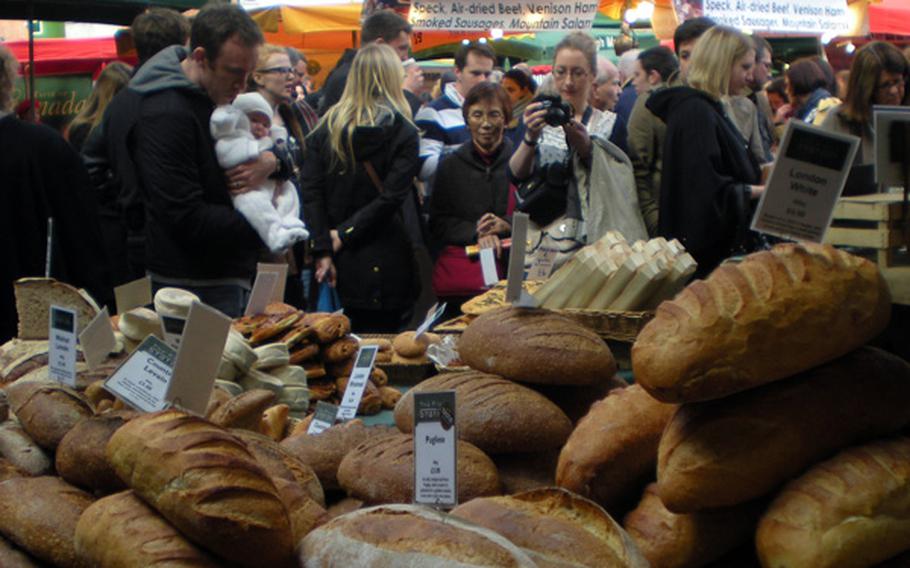 A description of England as "a nation of shopkeepers" is as true today as it was a couple of centuries ago.
But the negative connotations of that particular phrase attributed to a colorful variety of speakers — including Napoleon I (who used it to illustrate his belief that England was ill-prepared to wage war against France) — simply don't hold up.
Today's shopkeeper is an entrepreneur, possibly an artist or a cook, a jewelry maker or clothing designer — and many of England's contemporary entrepreneurs are getting their start in business as market traders operating from stalls in London's markets.
Thanks to that well-developed creativity and entrepreneurial spirit, London's diverse collection of markets is alive and well, serving tourists and local residents alike who want vibrancy and adventure in their shopping away from the sad identikit chain stores that dominate the U.K. high street.
So where do Londoners go for some shopping with zest?
Borough Market"Food, glorious food" is the obvious theme for Borough Market, the ultimate London foodie market. And during a visit to Borough you'll be reminded often of that phrase, stolen from the musical version of Charles Dickens' "Oliver Twist," as it is emblazoned on the backs of the market's signature purple folding chairs.Open only three days a week (except around Christmas when Sundays are added to the schedule), Borough is the place to buy a special cheese, garlic from the Isle of Wight, gluten-free cupcakes, Croatian pepper sauce, handcut caramel nougat, cider pressed in Somerset, five flavors of mustard, fresh meat pies, or gourmet brownies – to name just a few items of the culinary exotica available on any market day.The market traders at Borough are all stories in themselves. The entrepreneur who makes and sells you a flavorful mushroom paté is a playwright who's just made a deal to get his original musical produced on a small West End stage next autumn. But yes, he promises he will continue to make his tasty mushroom paté even if his musical hits box-office gold. A few stalls away, sales of gluten- and wheat-free baked goods have taken off so quickly and unexpectedly that the baker hasn't had time to buy a machine to process credit and debit cards. Then there's the woman selling her homemade hot sauces spiced with African flavorings. Her business has been so successful she now has to order her spices in bulk.Not just any market trader can set up shop at Borough. But stall businesses based on ethical considerations, along with the highest food quality standards, might have an edge when it comes to getting a stand at the market. A new ethical trader on site, Rubies in the Rubble, uses discarded fruit and vegetables to make its jams and chutneys, and employs people who have had difficulty getting jobs elsewhere.Make your pilgrimage to Borough with an empty stomach. If not, you'll regret having to pass up a lunch to die for. Case in point: the wares for sale at the Kappacasein Dairy stall, where cooks drip melting hot Ogleshield cheese onto new potatoes for a lip-smacking, calorie-laden, but ultimately irresistible, lunch for 5 British pounds. The same stall sells what is probably the world's best toasted cheese sandwich, made also with Ogleshield, a brine-washed, Jersey cows' milk cheese. The lines are long, but the wait is well worth it. Borough Market versions of quality fast food such as veggie burgers, pies with meat or fish fillings, Italian sandwiches on focaccia bread, wild boar sausages and goat's milk ice cream also tempt strolling visitors beyond reasonable limits. Those wanting a more relaxed eating and drinking experience can pop in to one of the sit-down restaurants on the market's premises.If you decide to feast on "standing up" food, join the throngs spilling beyond the market limits onto the grassy grounds of Southwark Cathedral next door. But please don't leave your wrappers, cans and bottles on the grass.• Times: 11 a.m. to 5 p.m. Thursday; noon to 6 p.m. Friday; 8 a.m. to 5 p.m. Saturday.• Tube: Jubilee, Northern (Bank branch) Lines and main rail to London Bridge, Northern Line (also Bank Branch) to Borough High Street.• Buses: 17, 21, 35, 40, 43, 47, 48, 141, 149, 133, 141, 149, 343, 381, 521, RVI• Also in the area: Clink Prison Museum, HMS Belfast museum ship, London Dungeon, Shakespeare's Globe Theatre, Southwark Cathedral.
Old Spitalfields MarketIn no other London market is the contrast between vintage and modern architecture so apparent. Old Spitalfields Market — London's oldest market — sits between the back streets of Brushfield and Lamb streets in the pulsing City district of London, standing in the shadow of the glass-and-steel Royal Bank of Scotland on Bishopsgate. A five-minute walk from Liverpool Street Station, leave the station at the Bishopsgate exit, cross to the other side of Bishopsgate, turn left and proceed until you come to the RBS building where you will turn right. When you see the statue of the goat on the left hand side of the street and the looming spire of Christ Church a few blocks ahead, you know you're approaching the covered market building. If the City represents the nerve center of London's financial services businesses, Spitalfields represents London's quirky, flirty, fashionable spirit. It's the ultimate boutique outlet "mall." Want a one-of-a-kind collar made of goose feathers and a satin ribbon to set off your bare shoulders in an evening dress – just like the one featured on the cover of a recent Sunday Times section magazine? Or could your fancy be caught by a necklace crafted out of clay pipes "mudlarked" from the Thames River? You'll find both, and much, much more at Spitalfields, from colorful fascinator hats and, for the gents, bow ties to handmade pocket card holders for your bus or rail passes. On a recent Sunday, a stall featuring wreaths made of small handmade flowers was popular with young girls, who turned the artificial garlands into hair accessories on the spot. That's one example of the highly individualized fashion items that you don't know you want until you see them in a Spitalfield stall. While other London markets specialize in cheap clothing and footwear, Spitalfields is all about quality. Prices will reflect the quality but they will also be lower than you would expect to pay in a London upper crust department store such as Liberty or Selfridges. The creations of some designers with Spitalfields stalls are worn by the rich and famous, while the designers themselves like to maintain their "street" edge by keeping their enterprises small and close to the pulse of new generations of fashionistas. While clothing and accessories are the mainstay of the Sunday market, artistic bric-a-brac and photography also can be found there. The creators of such products will be on hand to sell their goods and advertise the classes they teach in their crafts. Even massages are offered – for a fee — on Spitalfields' market floor for weary visitors who need a bit of a boost. Spitalfields offers different markets on different days of the week, with Sunday the biggest day of all with the most stalls and the most shoppers. Fashion Fridays means just that, and Thursdays offer an antiques market.You won't go hungry at Spitalfields. This market has a variety of quality chain restaurants (try The Real Greek for hunger-busting mezze, Canteen for modern British food or Las Iguanas for Tex-Mex) as well as stands featuring baked potatoes, salads and Middle Eastern specialties.If you exhaust all that the covered market has to offer, wander around the market's perimeter where you will find proper shops in this increasingly rejuvenated neighborhood where Jack the Ripper once terrorized lone women. Where else will you find a hair salon called Pimps and Pinups?• Times: 10 a.m.-6 p.m. Monday-Friday; 11 a.m.-5 p.m. Saturday; 8 a.m.–5 p.m. Sunday.Thursday is the antique and collectors' market; Friday is Fashion Friday with a Record Fair on the first and third Friday of every month; Saturday's theme changes on a rolling basis. Sunday is historically the biggest market of the week.• Tube: Central, Hammersmith and City, Metropolitan lines to Liverpool Street, Hammersmith and City to Aldgate East. • Buses: 8, 67, 149, 242• Also in the area: Brick Lane curry houses, bagel shops and market.