video game review
'Firewatch' explores adult themes against backdrop of the Wyoming wilderness
---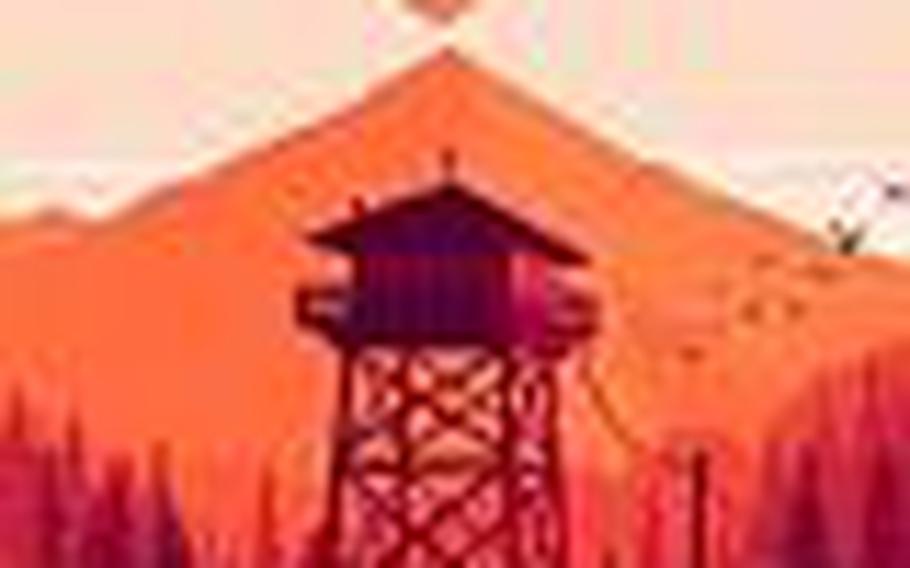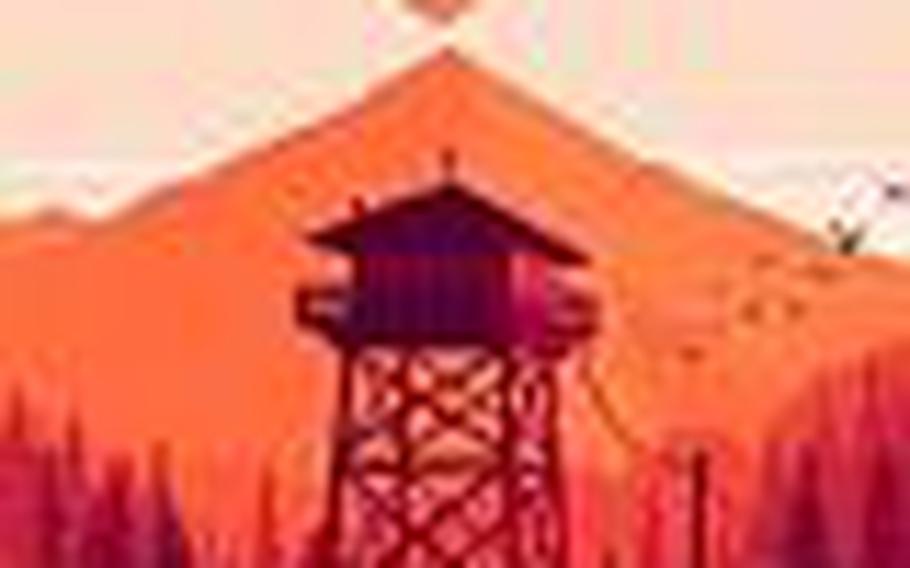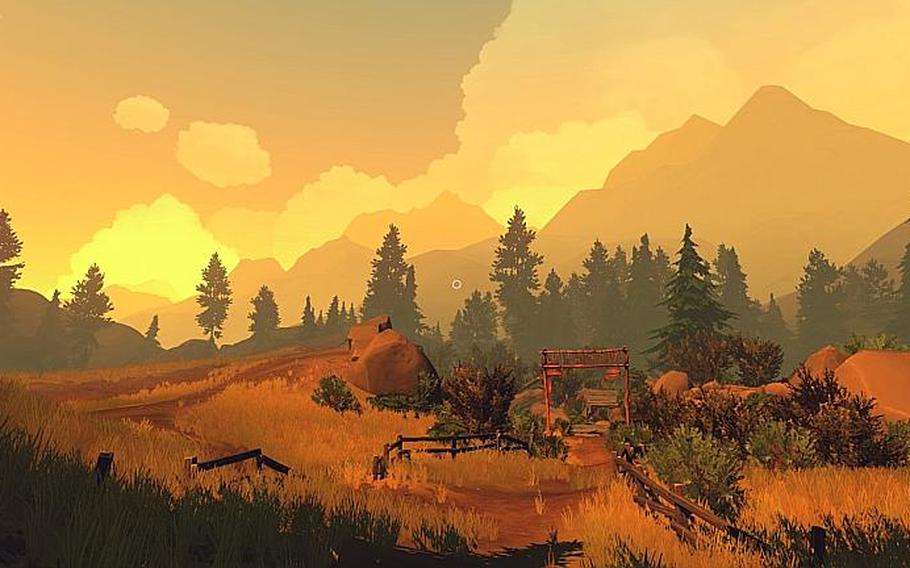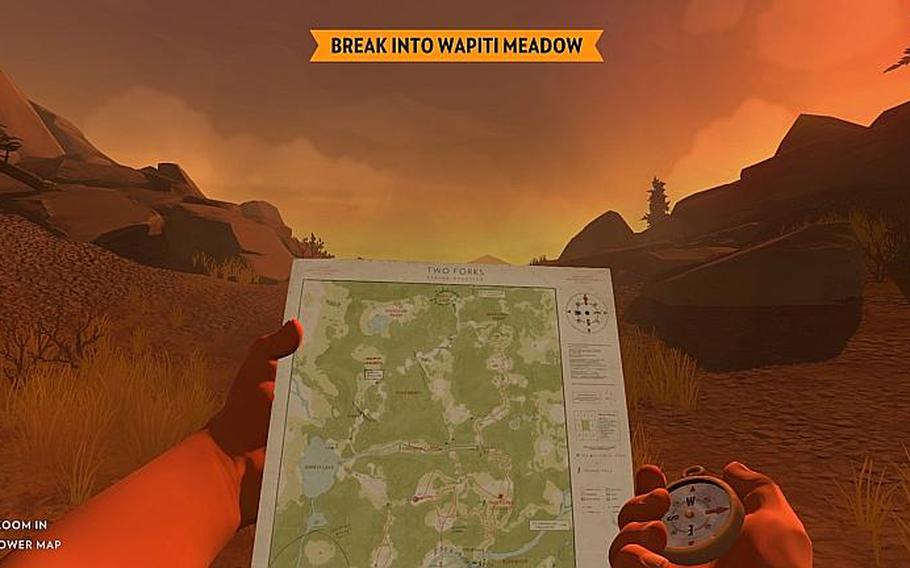 Games have grown beyond their infancy, moved past their childhood and are now, finally, taking steps to grow into adulthood.
Where there were once only games with vague plotlines and childishly simple stories, developers — especially those independent game makers — have brought more adult themes to the mainstream. Games like "Gone Home" and "That Dragon, Cancer" have introduced a larger audience to ideals and situations that had been missing in that arena for quite a while.
"Firewatch" is the most recent addition to video gaming's slow expanse into adult storytelling. In this first-person adventure title by indie supergroup Campo Santo, themes such as isolation, relationships — both permanent and transient — and the nature of responsibility are broached.
The game follows Henry, a man who has taken a job in the wilds of Wyoming in order to escape a personal tragedy. That job places him on a watchtower, isolated from all of humanity. His only companion is Delilah, a distant firewatcher and his direct supervisor.
There are adventure-game trappings on the fringes of the "Firewatch" experience. Elements like needing to find an ax to clear an overgrown path, or needing to get rope to scale a steep embankment, break up what becomes the majority of the game's experience. That being the long-distance conversations between Henry and Delilah.
Through the course of the game's events, the two characters will interact from afar, communicating with the help of a two-way radio. That relationship is the foundation for the entire game and for the most part, it works.
As Henry, you'll direct some conversations with a few choices to be made along the way. The dialogue feels natural at the beginning and really sells the sense of isolation the two characters feel. Sadly, it begins to fall apart all too quickly.
The game begins as an intensely human one. The themes of escapism, isolation and responsibility are handled so extremely well that for a brief, shining moment, I almost forgot I was playing a video game. That all came crashing down as the game took a sharp turn into video-game tropes that Campo Santo was trying to lampoon, but ultimately failed.
Without spoiling the big story beats, the game attempts to throw a curve at players while at the same time subverting expectations. In theory that works well, but in practice it still forces players to play through tropes it's attempting to subvert.
The end result for players is they get invested in a story that starts incredibly human, then veers off into silly video-game writing before trying and failing to recapture the opening magic in the last ten minutes.
The writers substitute a series of red herrings, one right after another, for actual progression. That, coupled with a series of lengthy time skips, means we're never really given the opportunity to grow with the world. It's presented quickly, a fake-out occurs, characters are suddenly introduced, and then it's promptly over. Not every game needs to be a long, epic yarn, but the story they attempted to tell here needed more than the two to three hours it'll take most players to finish "Firewatch."
I'm not disappointed that "Firewatch" didn't veer into sci-fi or horror territory. Quite the opposite. I'm disappointed because it had such an amazing premise, an absolutely riveting setting and style and an immediately likable dynamic. The game's creators didn't need to resort to using so many tricks to move the story forward. Campo Santo needed to have way more confidence in its writing and the initial setup.
There is an amazing, touching, human story somewhere in this game's past. It got lost somewhere along its development. Of all the things I'm most disappointed in with "Firewatch," the fact that we'll never get to play that game is the biggest.
Still, while the game's themes aren't always handled perfectly, it's a breath of fresh air to play something that even bothers to try. It's also worth pointing out that "Firewatch" is a cheap game — less than $20 — and is the first effort from a group of supremely talented individuals.
If it was a full-priced game, there is no way I'd recommend it. But as it stands, I feel like my money was well spent, even if I did leave the Wyoming wilderness feeling more than a little disappointed.
Grade: CRating: M for MaturePlatforms: PC (reviewed), PlayStation 4
---
---
---
---