'Fighting grasshopper' wasn't that fast, but gave the German army fits
by
Kevin Dougherty
November 2, 2003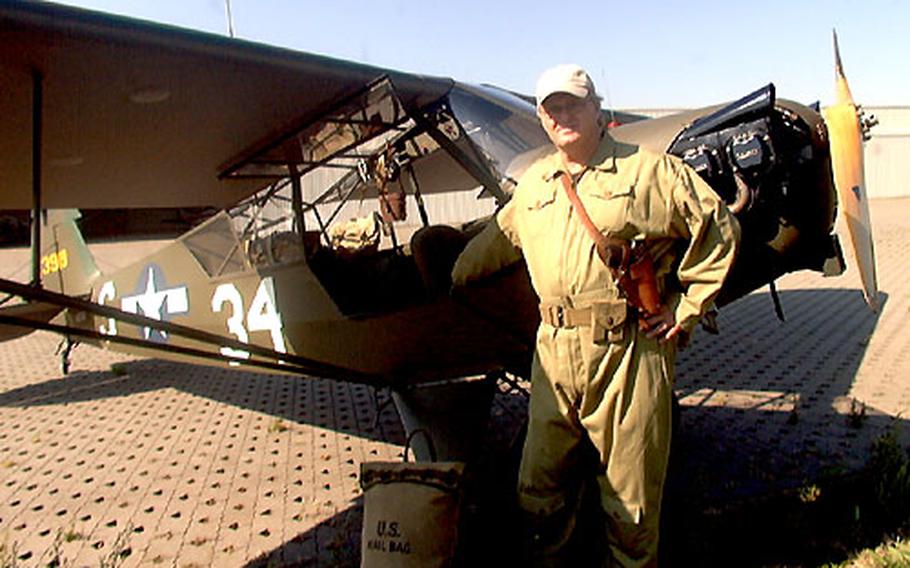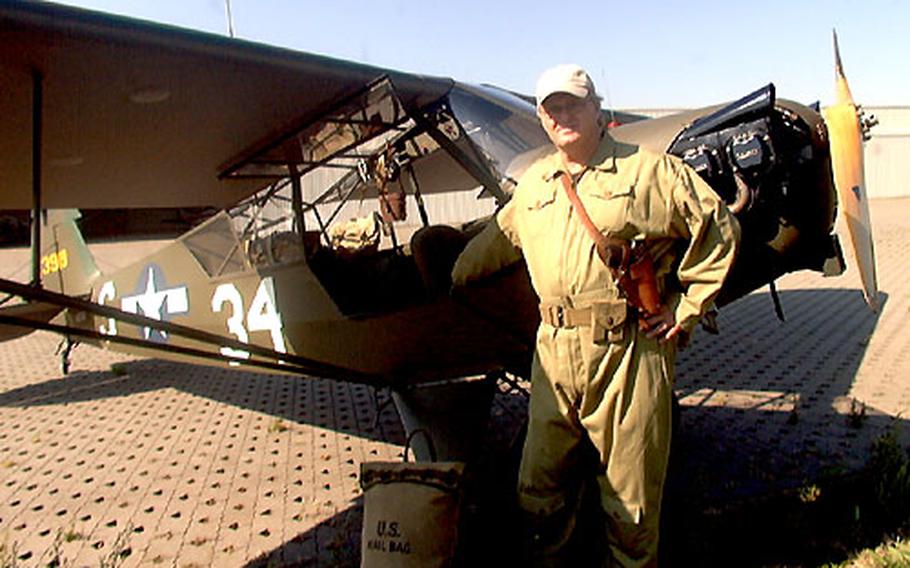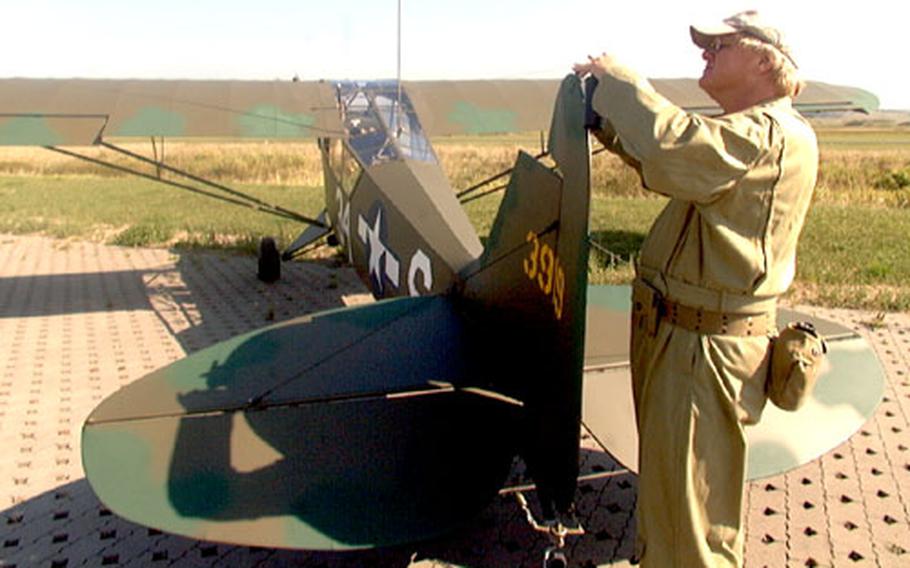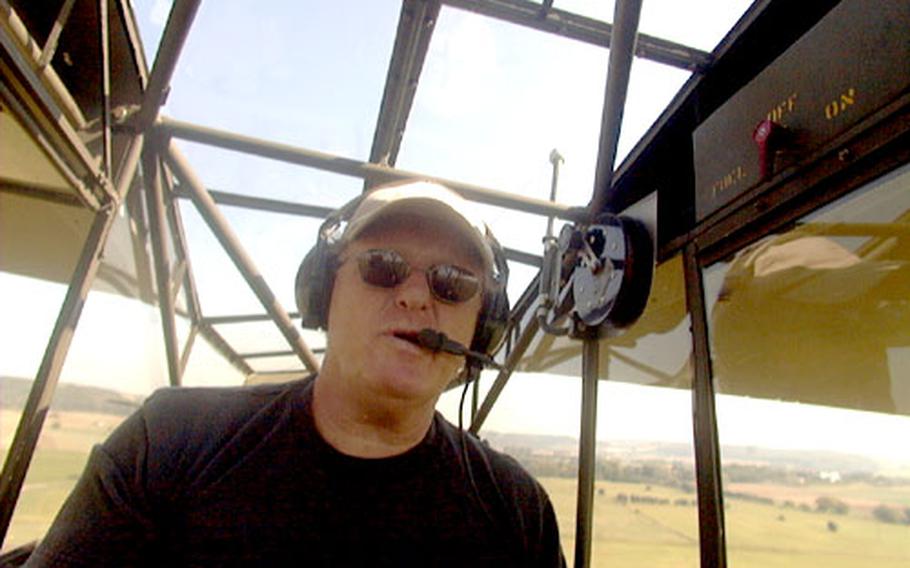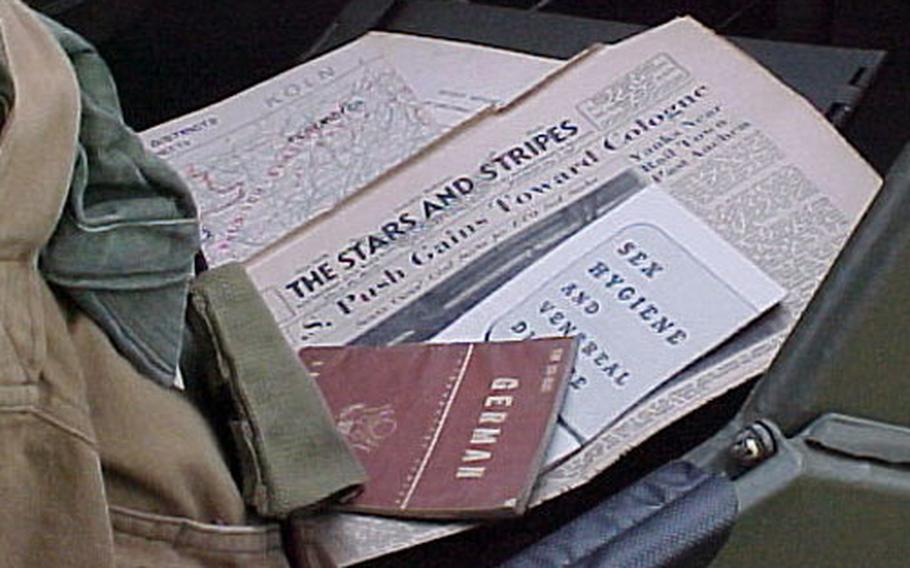 As the two-seater warplane rose to a comfortable altitude, Steven Whelan steered it in the direction of a German autobahn.
It was midday.
"When we get up to the autobahn," Whelan said over the cockpit radio, "you'll notice a unique thing."
And then he explained.
Years ago, what we were about to see would not have been possible, especially for a front-line World War II aircraft. But now, as the plane neared its first objective, it didn't seem odd at all, given the plane's cruising speed of 75 mph.
"See," Whelan said as he guided his plane along an autobahn north of Hanau and pointed below, "the traffic is faster than the airplane. You don't see that every day."
More than 60 years after it became operational, the Piper L-4B artillery observation plane continues to defy conventional logic.
Jet-engine technology might not have been in use just yet — though in the case of Germany, it was more or less operational by war's end — but World War II aircraft as a whole still had some get-up-and-go.
Piper L-4 Cubs and Stinson L-5 Sentinels were the exception to the rule. Whelan's Cub, for example, has a top speed of 85 mph. And that's with a good tail wind.
But looks can be deceiving.
The aircraft became "the scourge of the German army," Ken Wakefield wrote in his book, "The Fighting Grasshoppers."
"Grasshopper" was a nickname given to the plane in the summer of 1941. A major general coined the name, basing it on the aircraft's ability to hop from field to field — and to just about anywhere else — shuttling people and documents in its dual role as a liaison aircraft.
"With the exception of the atomic-bomb-carrying B-29 Superfortress," Wakefield wrote, "it could bring greater destructive power to bear on a selected target than any other single aircraft in the Second World War."
That's because one little old Cub, flying just out of rifle range, could call in the artillery barrage of an entire army corps, sending the enemy scrambling within minutes.
"The Germans, it was said, moved only their eyeballs when a Cub appeared over the front," Wakefield stated. "To otherwise move was to reveal their position, and thereby invite disaster."
Whelan, who certifies the airworthiness of planes for the Federal Aviation Administration in Europe, purchased his 1942 Piper in the United States a few years ago for about $2,000.
After shipping the plane over in pieces, he spent two years restoring it, adding detailing and other features consistent with the markings of the 7th Field Artillery Battalion, 1st Infantry Division, which is still active in Schweinfurt, Germany.
The aircraft has won several awards and has been on display at an aviation museum. But Whelan wants to share his pride and joy with U.S. military personnel, too, offering to fly it to an installation for an open house or some other event.
"He has done a lot to get it restored, and to put a historic face on it," said Frank Vander Wert, a retired Air Force major who has known Whelan for more than 25 years.
Most people, Vander Wert said, wouldn't have the patience to restore an old aircraft. Whelan, a Navy veteran who was stationed in Rota, Spain, in the 1970s, sometimes has to go to great lengths to fix or replace a part.
"It's not like taking your car to the Opel garage and picking it up three hours later," Vander Wert said.
Whelan is constantly on the lookout for anything from the World War II era that would complement his airplane. He's picked up items ranging from a cloth mailbag to a fire extinguisher to an old newspaper, all in the interest of giving admirers a clearer picture of what life was like in the early 1940s.
It was, he said, a much simpler time.
"Here's the fuel gauge," Whelan says as he lifts the cap off the main gas tank. "It's nothing but a cork on a wire."
The inside of the aircraft is as cramped as one would expect of a 60-year-old single-engine airplane. It's also amazingly simple: a few instruments, a wooden propeller and an open cockpit.
"It wasn't as glamorous as all the fighters and bombers," Whelan said, "but it was a very, very well-used airplane."