Fall frenzy: 10 games worth watching
by
Brian Bowers
September 17, 2011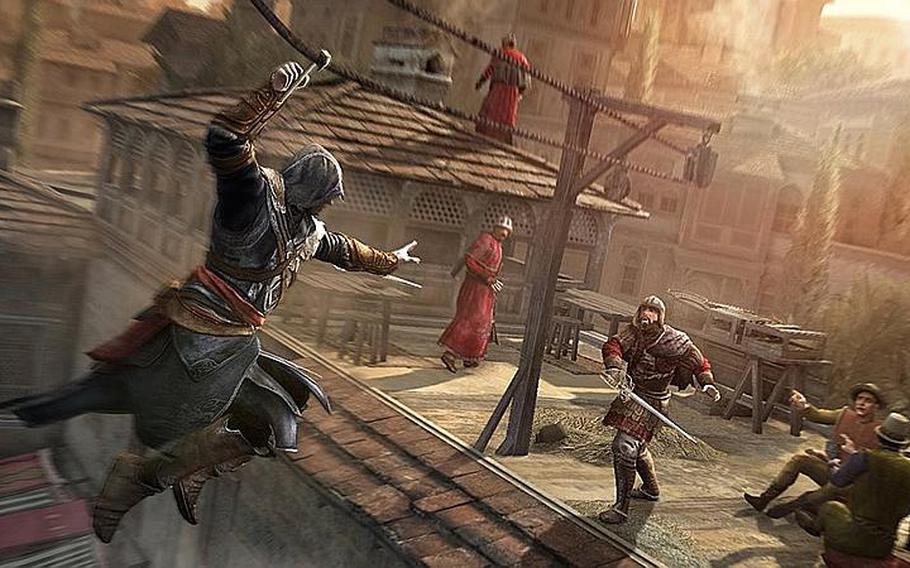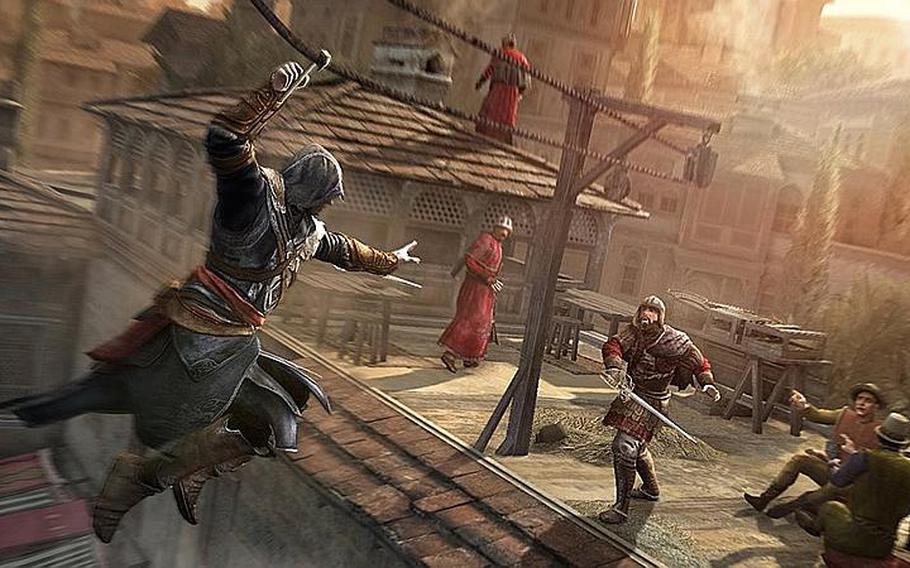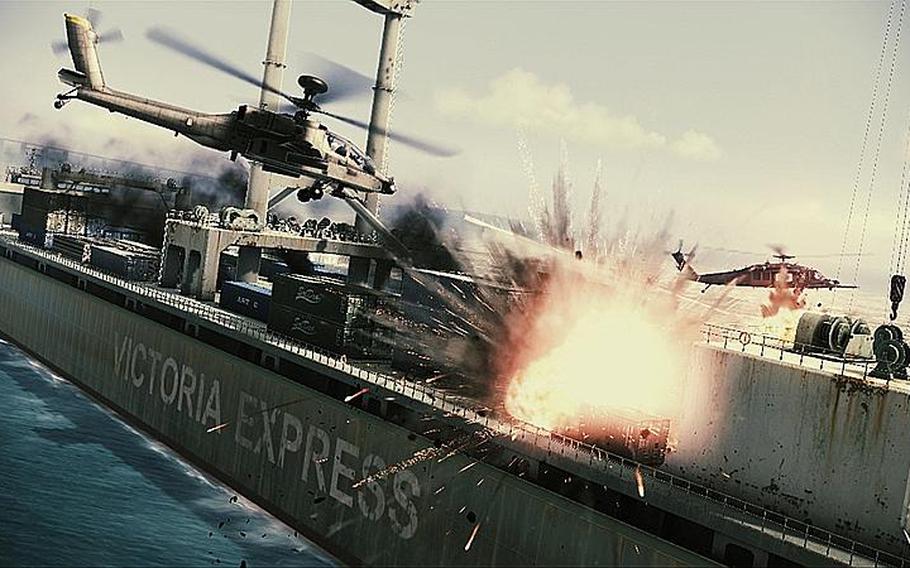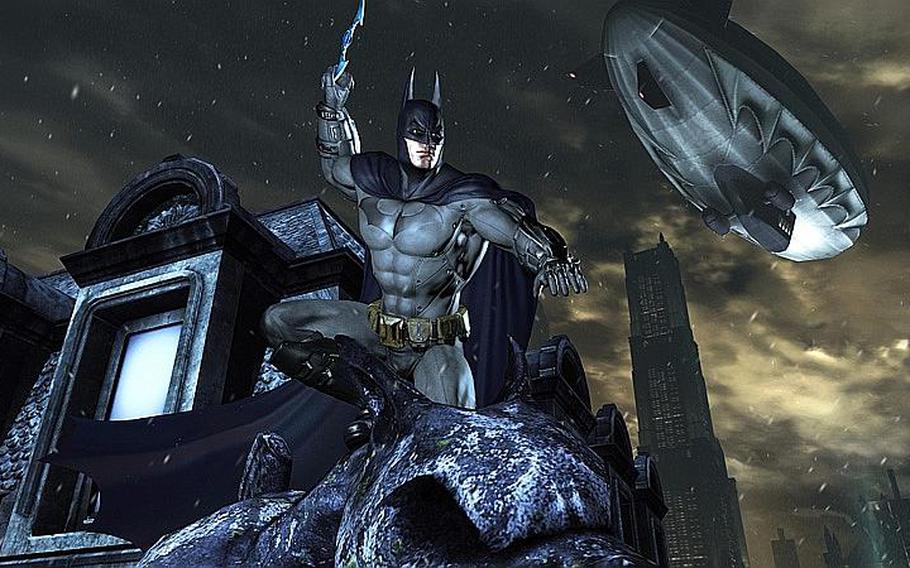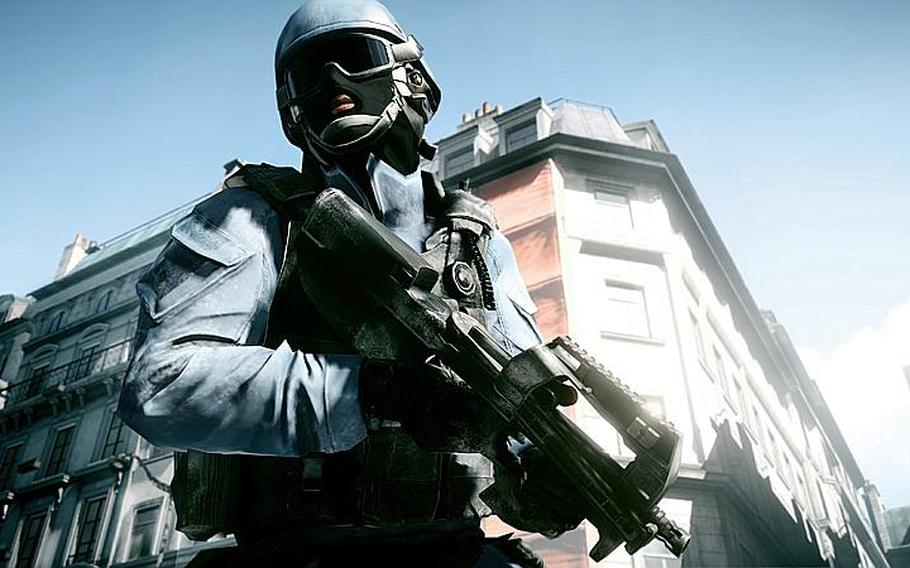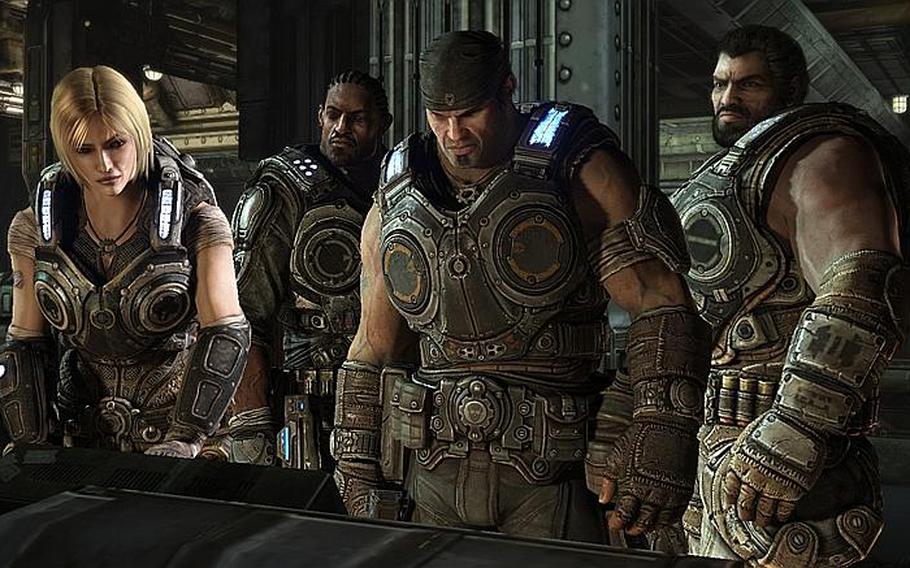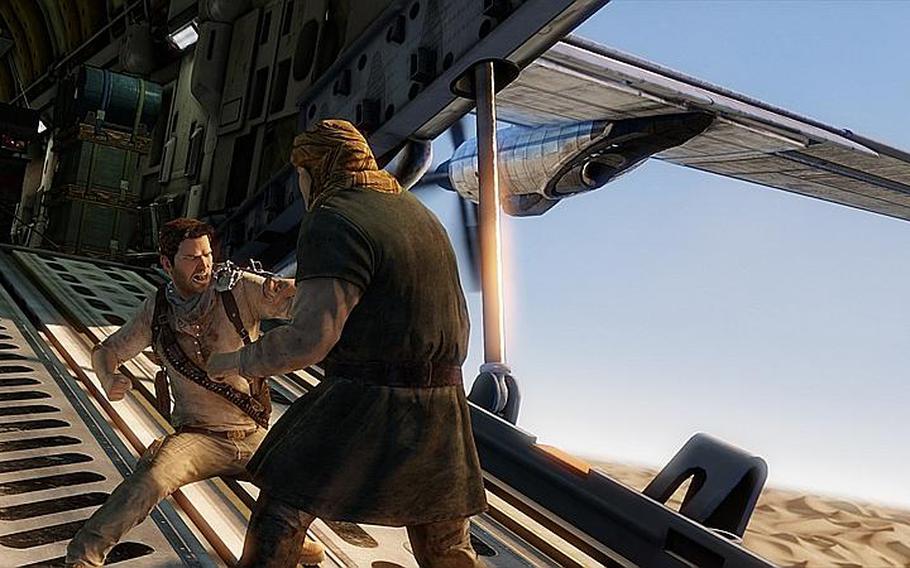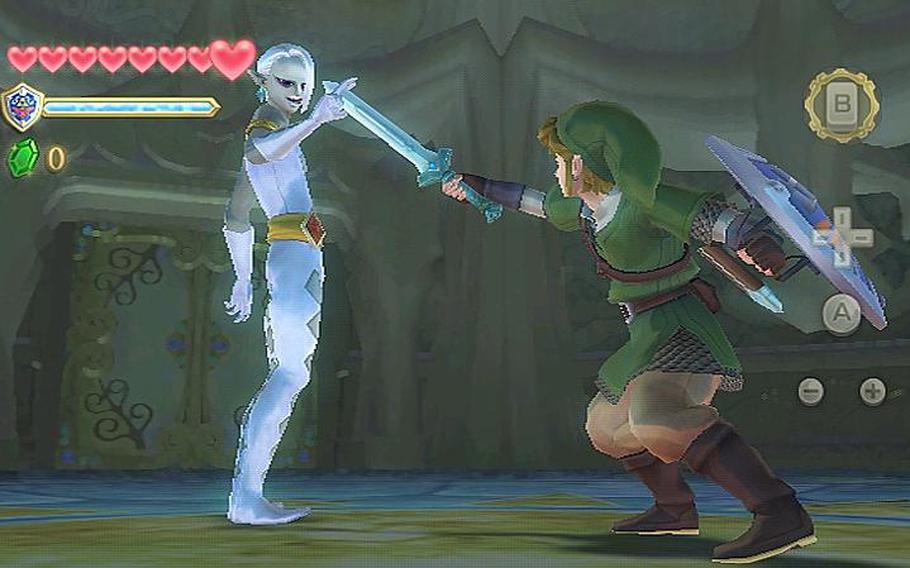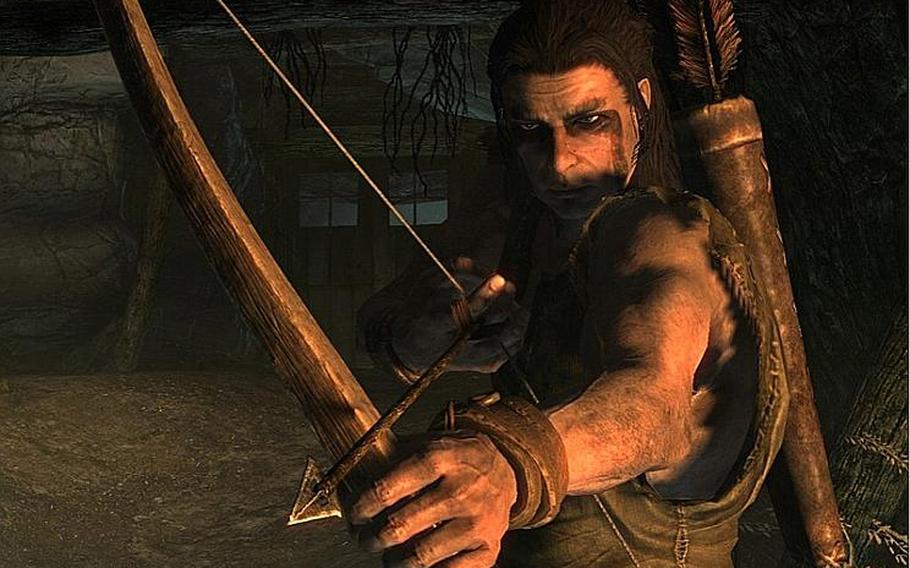 Developers kicked their efforts into high gear in 2011, and this fall promises to deliver one of the best lineups in years.
Almost every week will bring the release of at least one game that's been on gamers' wish lists. Ranging from medieval fantasies to modern shooters and from sports to superheroes, there seems to be something for every taste.
Picking the best might seem impossible, but it's not so hard once you realize that a huge percentage of the buzz-worthy games are sequels. Look at previous editions of these games and look at what's been unveiled so far, and it's pretty easy to come up with a list of most-anticipated titles.
Here's our alphabetical rundown:
Ace Combat: Assault Horizon — "Ace Combat" is known for wildly fun arcade-style aerial combat, and "Assault Horizon" promises to take the franchise to even higher heights. Gamers will get to fly a wide range of aircraft — including helicopters — in dizzying dogfights and attack missions around the globe. Judging from previous editions, some of the missions might be a little fanciful, but they're almost certain to be fun. Due Oct. 11 from Namco.
Online: http://acecombat.namcobandaigames.com/
Assassin's Creed: Revelations — The Renaissance-era battle between the assassins and the Templars moves to Istanbul, Turkey, in the third chapter in the tale of Ezio. Expect to climb famous buildings, back-stab countless foes and learn more about the mysteries surrounding the centuries-old war. Each edition of the "Assassin's Creed" franchise has gotten bigger and better. There's no reason to expect that trend to change. Due Nov. 15 from Ubisoft.
Online: http://assassinscreed.ubi.com/revelations/
Batman: Arkham City — The Caped Crusader made a big splash with "Arkham Asylum," an incredible game that saw Batman confront some of his deadliest enemies in one of the creepiest settings imaginable — a prison for the criminally insane. Fans are eager to return to Gotham City to resume the fight — and also get a chance to pull off some new acrobatic moves and to bash a few heads as Cat Woman. Due Oct. 18 from Warner Bros.
Online: http://community.batmanarkhamcity.com
Battlefield 3 — This series of first-person shooters is known for multiplayer matches featuring team-based combat on sprawling maps filled with destructible buildings — and plenty of vehicles. Imagine that with an intense single-player campaign and an upgraded game engine. Developers are looking to dethrone the reigning king of shooters, "Call of Duty." Indications are that they might have a good shot at it. Due Oct. 25 from Electronic Arts.
Online: www.battlefield.com/battlefield3
Call of Duty: Modern Warfare 3 — "COD" has stayed atop the shooter hill by delivering excellent online combat and superb graphics. This trend promises to continue with a few tweaks to multiplayer competition and a single-player campaign that features fighting in major cities around the world. No Nazi Zombies this time around, but the popular Spec Ops co-op missions will be back. Due Nov. 8 from Activision.
Online: www.callofduty.com/mw3
Elder Scrolls V: Skyrim — The previous installment of the franchise — "Oblivion" — is now 5 years old but is still among the best role-playing games available on consoles. As a result, there are legions of fans ready to return to the medieval fantasy land of Tamriel. They're anticipating an enthralling story in a fascinating open world — and greatly improved graphics. Early glimpses of the game indicate they won't be disappointed. Nov. 11 from Bethesda Softworks.
Online: www.elderscrolls.comskyrim
Gears of War 3 — Marcus Fenix and friends will be facing a vicious onslaught once again. In addition to what promises to be an action-packed campaign and new types of enemies, "Gears 3" will boast four-player co-op. A multiplayer beta a few months ago revealed a lot of promise for the online modes. Definitely the first well-aimed shot in what promises to be a season of great shooters. Due Tuesday from Microsoft.
Online: http://gearsofwar.xbox.com
The Legend of Zelda: Skyward Sword — The feisty little Wii still has at least one good arrow left in its quiver. The elf Link will return for one last adventure before Nintendo releases the upgraded Wii U next year. Despite graphics that are definitely low-res and a total lack of dialogue, Zelda games typically deliver fun through interesting quests and puzzles. Due Nov. 20 from Nintendo.
Online: http://legendzelda.net/skyward-sword/
Rage — The makers of the last two editions of "Fallout" know how to deliver drama and adventure in a post-apocalyptic world. As a result, fans are expecting plenty as Bethesda Softworks turns its sights from role-playing games to first-person shooters with "Rage." Previews point toward excellent game play and a rich and interesting depiction of a world badly crippled by an asteroid impact. Due Oct. 4 from Bethesda Softworks.
Online: http://rage.com
Uncharted 3: Drake's Deception — Fortune hunter Nathan Drake's third adventure takes him to the Mideast, where he searches for the "Atlantis of the Sands." The previous chapter, "Among Thieves," presented a terrific adventure that made the gamer feel liked he'd stepped into a movie rather than a game. If "Drake's Deception" follows that path, it will a true treasure. Due Nov. 1 from Sony.
Online: www.naughtydog.com/games/uncharted