Fakenham, England: Langham Glass factory shows tricks of the trade
by
David Hodge
December 6, 2010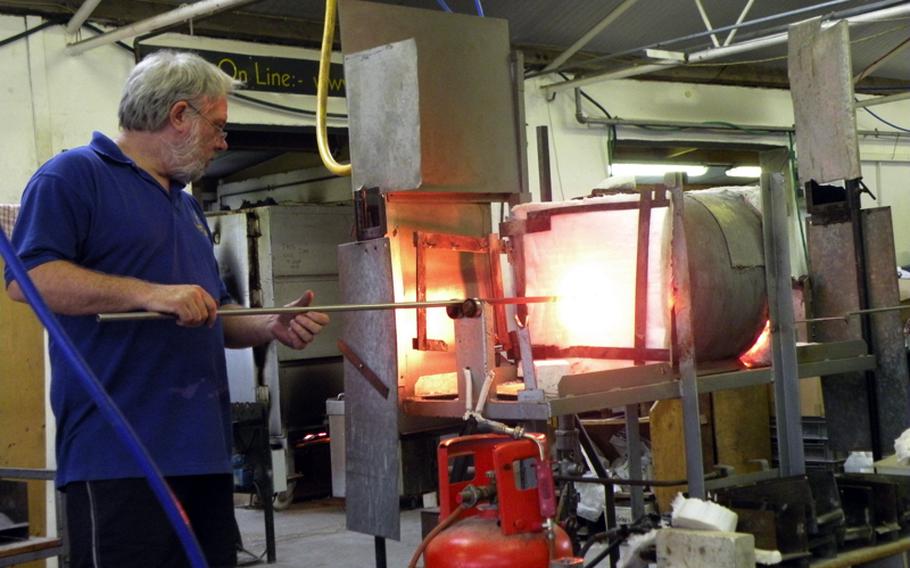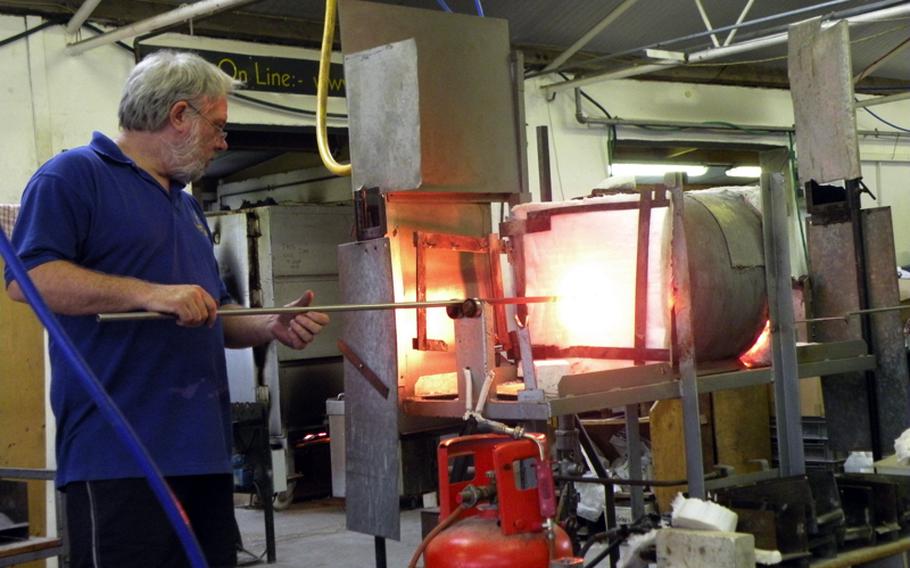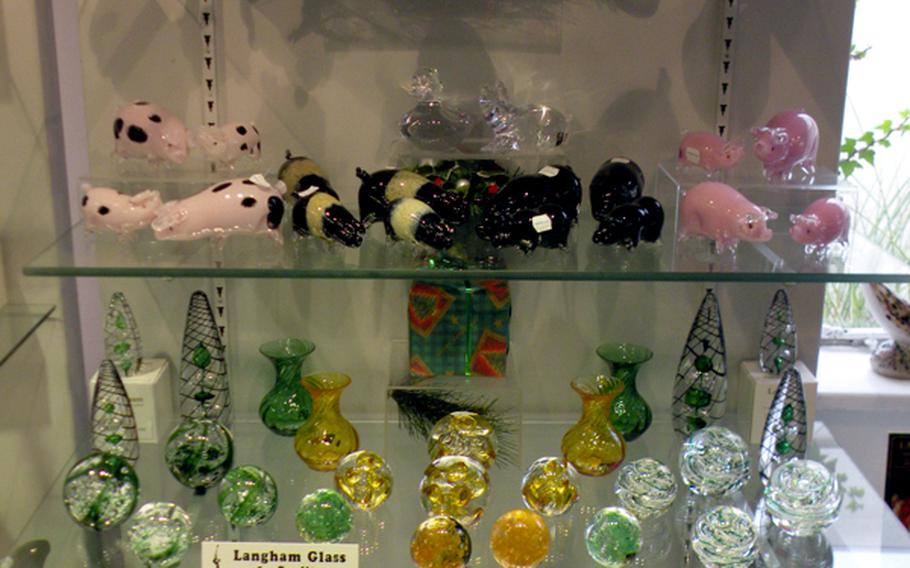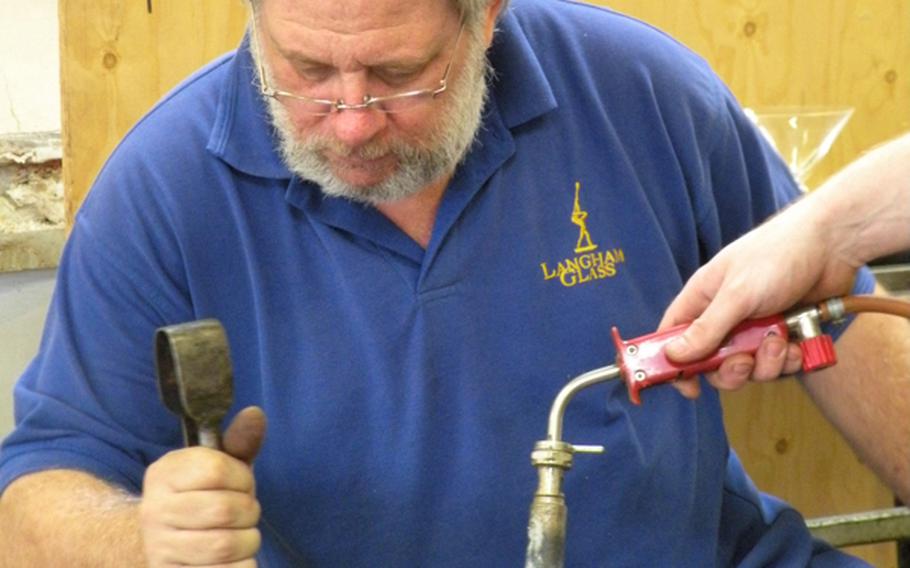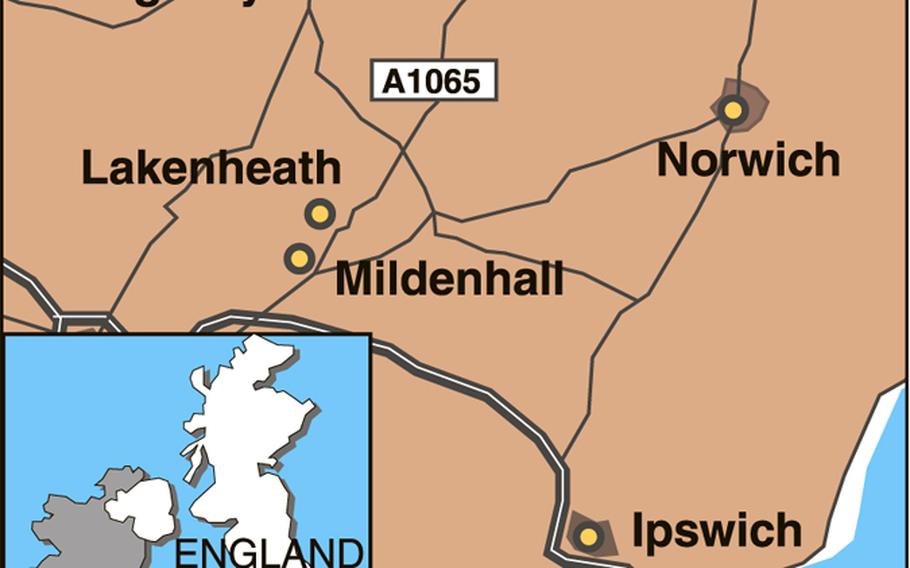 Ever wondered how handcrafted glass products are made? Watching skilled craftsmen produce finely detailed and intricate pieces of glassware from molten crystal is truly an awesome experience.
At Langham Glass near Fakenham, England, you and the whole family can have a front-row seat to witness this age-old process of glassmaking in a demonstration by a pair of experienced craftsmen.
During the demonstration, the duo performs tasks with precise coordination to transform blobs of fiery-orange glass into household items and works of art.
Also during the demonstration, glassmakers tell the audience about the techniques used in the shop, starting with the furnace that runs continuously for five years at more than 1,100 degrees Celsius, to the heating and finishing processes.
Ian Richardson and John Wainwright were the glassmakers working in the shop during my visit. They made a wine glass, sea turtle and a hedgehog during the demo. Between them, they have 50 years of experience in glassmaking and Richardson claims that it takes between five and seven years before an apprentice can even begin completing products by himself.
If there are no demonstrations going on during your visit, you can still pay a small fee and watch them work.
For more than 30 years, the folks at Langham Glass have produced handmade glass products for individuals or businesses in England and abroad as well as one-of-a-kind pieces. These include paperweights, decanters, various types of glasses, vases, candlesticks, platters, bowls and trophies.
Each year the company adds new items to its product line based on trends. Apparently, animal figurines are popular in Britain this year, because many of the displayed items are some form of mammal, reptile or fish.
In the main shop there are hundreds of glass pieces available for purchase in two qualities: 1st Quality and Factory Shop Quality. 1st Quality is deemed free of faults during the glassmaking process and carries a slightly higher price and the inscribed signature from the company's master glassmaker, Paul Miller. Bubbles, lines, slight surface defects and variances in dimension are common in handmade glass products and are not considered defects.
If you're older than 16 and you want to create your own glass masterpiece, Langham Glass offers scheduled appointments with experienced glassmakers for about 50 pounds.
The center has a family room where children can have their hands cast in glass, paint a selection of glass pieces or mosaic tiles and make clay sculptures. Also for people of all ages there's an activity area with wooden puzzles, bagatelle and marble runs.
hodged@estripes.osd.mil
Directions: From RAF Mildenhall or Lakenheath, take A1065 toward Brandon and then continue on for about 35 miles until you reach the town of Fakenham. Make a left on A148 and drive about four miles. The turn right on B1454 and follow the brown signs for Langham Glass.
Hours: Opening times for the glass house vary with the season; it is open 10 a.m. to 4 p.m. Monday through Friday until Dec. 16, then closed Dec. 17 through Jan. 5 (change from schedule listed on website), and then reopening Jan. 6, with same the same hours. For other times, check the center's website. The shop and tearoom are open daily from 10 a.m. to 4 or 5 p.m., depending on the time of year; closed for the same holiday period
Costs: Glassmaking demonstrations are 5.95 pounds for adults, 5.25 pounds for senior citizens, 4.95 for ages 5-15 4.95 pounds, and free for younger than 5. Family ticket (two adults and two children) cost 19.50 pounds. The hand casting costs 25 or 30 pounds depending on age, and glass painting is 5.95 pounds per piece
Food: There is a tearoom on site that serves homemade cakes and tea, as well as a variety of toasted sandwiches and soups.
Information: The center's web site www.langhamglass.co.uk. Its telephone number is 01485-529-111, and its e-mail is enquiries@langhamglass.co.uk.