Multicultural festivals bring faraway flavors and sounds to our doorsteps
By
Stars and Stripes
August 19, 2022
---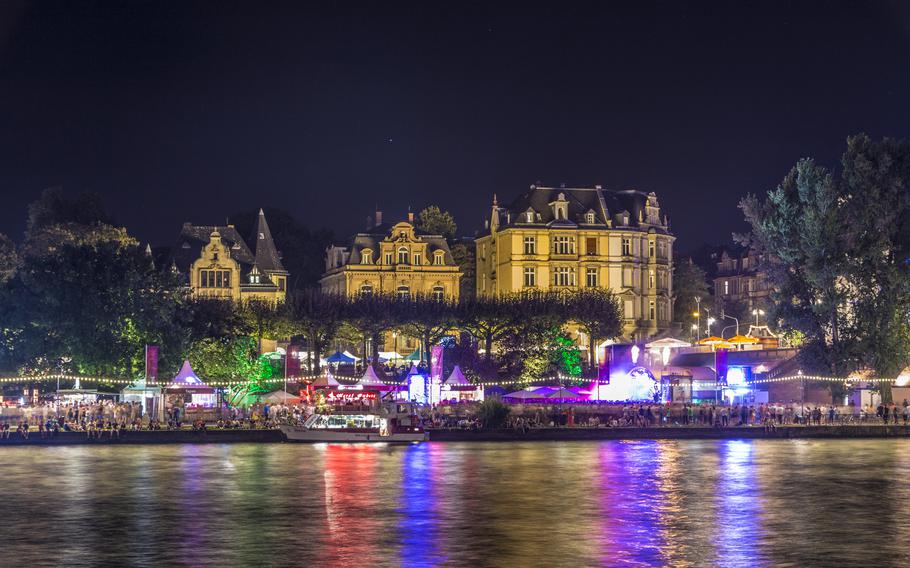 When host nation culture begins to feel nearly as comfortable as the one left behind, it might be time to shake things up a bit. Should far-flung travel destinations remain tantalizingly out of reach, attending a festival spotlighting a foreign culture might be the next best thing to a globe-trotting adventure. Here are a few upcoming events that are certain to make visitors feel like they've washed up on distant shores:
Wiesbaden, Germany: Latin American Weekend is an itinerant summer event aimed at showcasing the vibrant and varied cultures of Central and South America. Through Aug. 21, a traveling band of entertainers and vendors bring the scents, scenes and sounds of countries from Chile to Colombia to cities throughout Germany. The culture of 15 Latin American countries will be on colorful display at the Schlachthof through the weekend.
The event features a central stage on which bands play, folklore groups dance and children's entertainers capture the imaginations of young visitors. A marketplace offers handicrafts of wood, silver, ceramics and textiles, and numerous food stalls serve up grilled meat and spicy sides.
The fiesta's on from 5 p.m.-10 p.m. on Friday, noon-10 p.m. on Saturday and noon-8 p.m. on Sunday. Adult admission costs 6 euros (or 10 euros from 6 p.m. Sat.) and is free for those up to the age of 12. Other Latin American weekend events are slated to take place in Munich (Aug. 26-28); Karlsruhe (Sept. 2-4); Düsseldorf (Sept. 9-11) and Mannheim (Sept. 16-18). Online: lateinamerikanischeswochenende.de
Frankfurt, Germany: The city known for its skyscrapers has an equally dazzling treasure trove of museums, the pillars of a multifaceted festival that plays out on the last weekend of August each year. For three days, arts, music, dance, performance and more spill across the banks of the Main River as part of the brilliant Museumsufer Fest, slated for Aug. 26-28 in 2022.
In previous years, up to three million visitors have turned out for the entertainment offered across numerous stages, from eclectic bands to displays of non-mainstream sports, along with the chance to sample cuisines of the world. While foreign cultures are well-represented throughout the program, those after something specific could opt to visit the "Spain on the Main" stage, where folk dance from Galicia, flamenco from Andalusia and the whistled language of Gomera Island are among the country's assets on display. The Sontaino stage is the place to head for Latin American flair, where merengue and salsa workshops and a carnival show from the Dominican Republic are amongst the offerings.
Entry to the festival is free, while the purchase of a button for 7 euros gets one through the doors of more than 20 museums. Online: museumsuferfest.de
Zeebrugge, Belgium: The Bomboclat Festival brings energetic Caribbean vibes to a resort town on the North Sea. For two days, the sounds of Dancehall and Afrobeats will make it hard for bodies to stand still. The DJs and live acts taking the stage are a combination of international artists and those known to their local communities in Belgium. Each of the three stages promises its own distinct vibe: Nah Mean has the Jamaican beats; Bombastic Party will be the home of Afrobeats and a public known for its flashy dressing; and Mo Mamba is the place to hear club and afro electronics. Those with all the right moves can take part in a dance battle in the genre of hip-hop, African House or Afro Dancehall.
When a break from the dance floor is called for, the Culture Crossing space offers performance art, readings and more, and a market sells handmade clothing, jewelry and art. Kids can enjoy a corner with games, jumpy castles and percussion workshops. The Food Village serves Jamaican jerk chicken, poké bowls and other tasty fare. The on-site festival camping area will offer a measure of comfort with its sanitary facilities, shop and bar. Those without their own camping gear can rent a pre-pitched tent.
Bomboclat takes place Aug. 26-27. A two-day festival pass including camping goes for 85 euros. A pass for Friday costs only 39 euros, whereas a pass for Saturday goes for 45 euros. Other packages are available. Online: bomboclat.be
The Hague, Netherlands: The taste and flair of Southeast Asia greets visitors to the Tong Tong Fair, billed as the biggest Eurasian fair in the world. This celebration of traditions, cultures and cuisines feels right at home in The Hague, known for its multi-ethnic population, many of whom emigrated from the Indonesian archipelago from 1945 until the mid-1960s.
Fairgoers can spend many happy hours watching musicians, dancers and other entertainers or taking in fashion shows and cooking demos. The "Grand Pasar" marketplace offers hundreds of stands offering Eastern textiles, handicrafts and other goods, while the food court is filled with restaurants and stalls selling simple, home-style dishes.
The Tong Tong Fair and Festival runs Sept. 1-11 at the Malieveld in the city center, a five-minute walk from The Hague's central station. Gates opens at noon and close at 10 p.m. daily except on Sunday, when they shut an hour earlier. Adult all-day tickets go for 15 euros and can be purchased online or at the gate. Children ages 4-14 pay 4.50 euros. Adult evening tickets for entry after 6 p.m. go for 9.50 euros. Online: tongtongfair.nl
---
---
---
---