Zweibrücken: Garden of earthly delights
---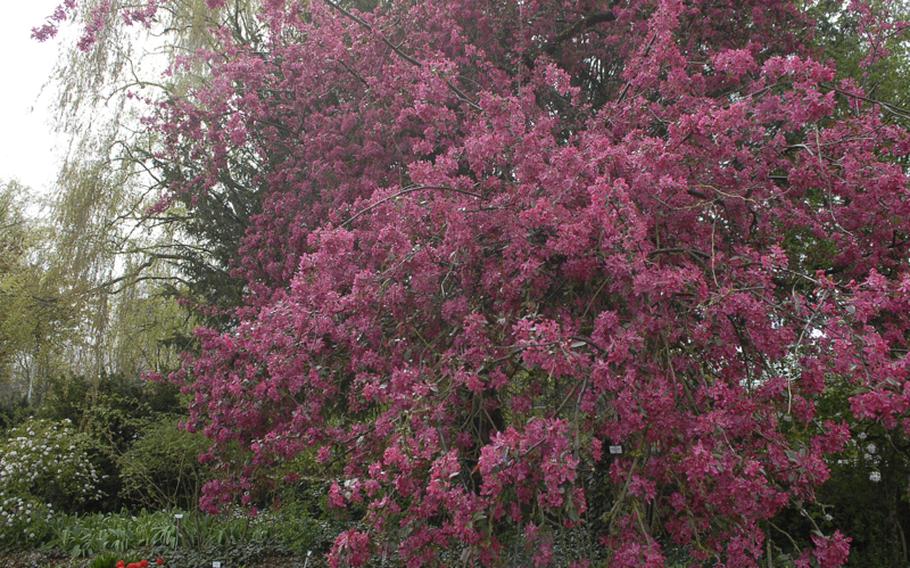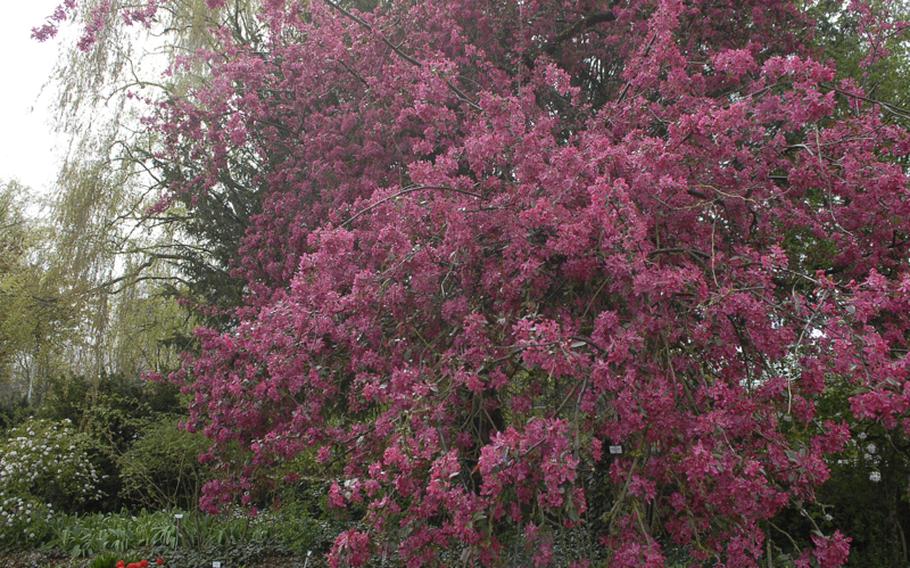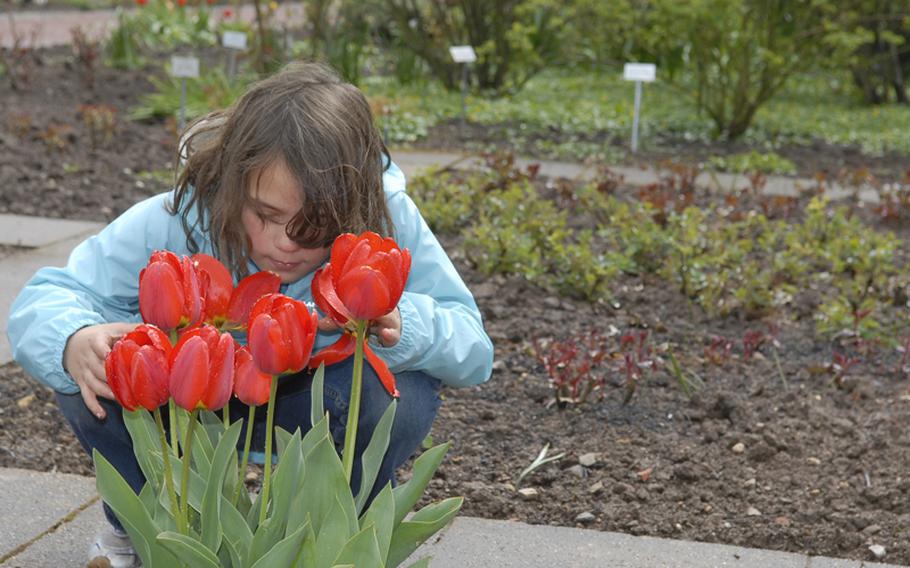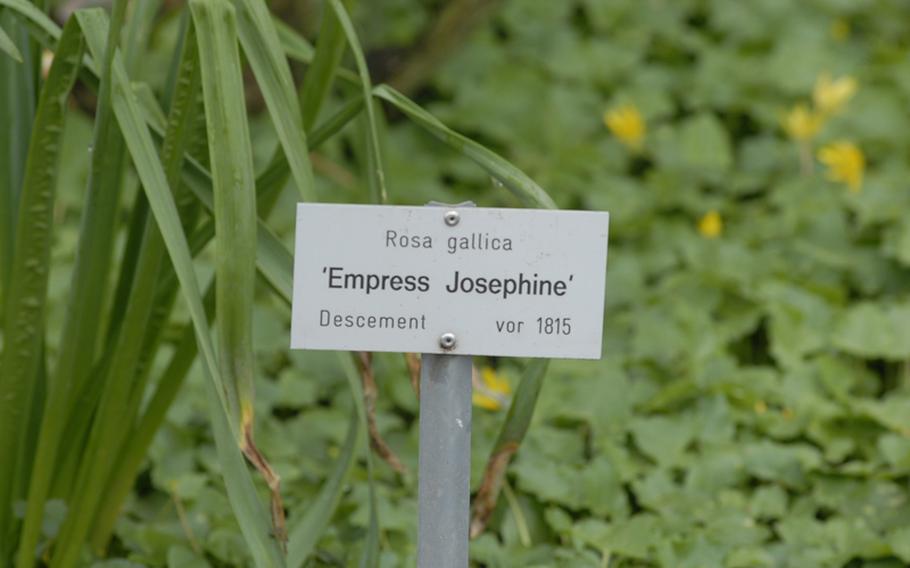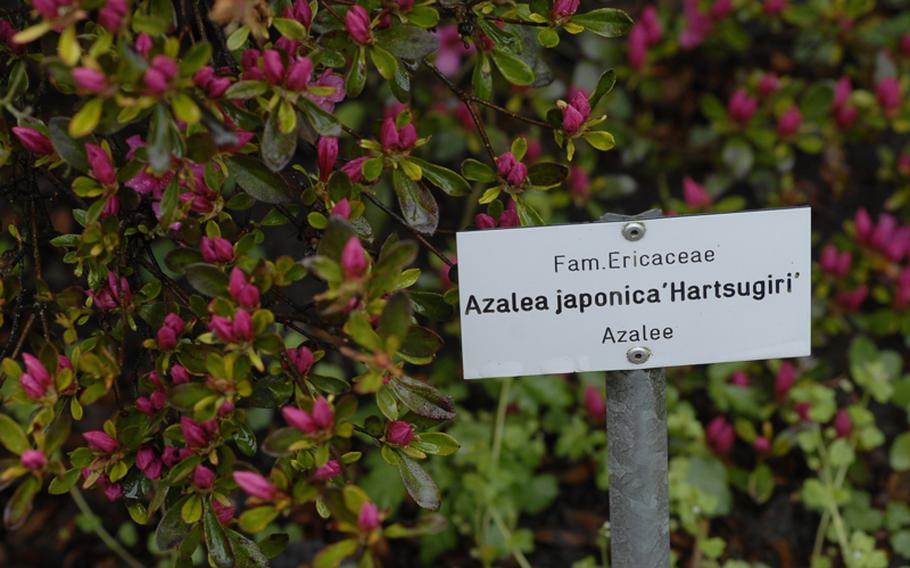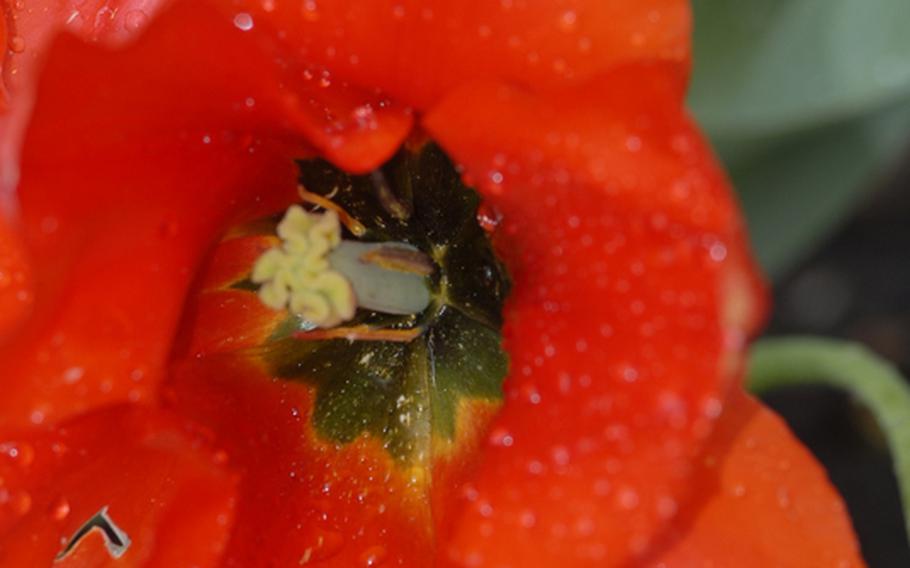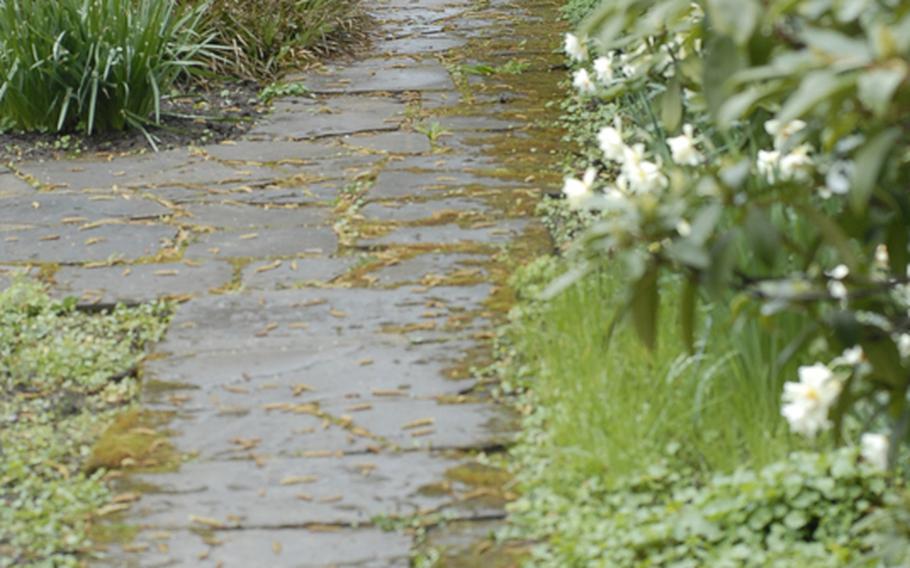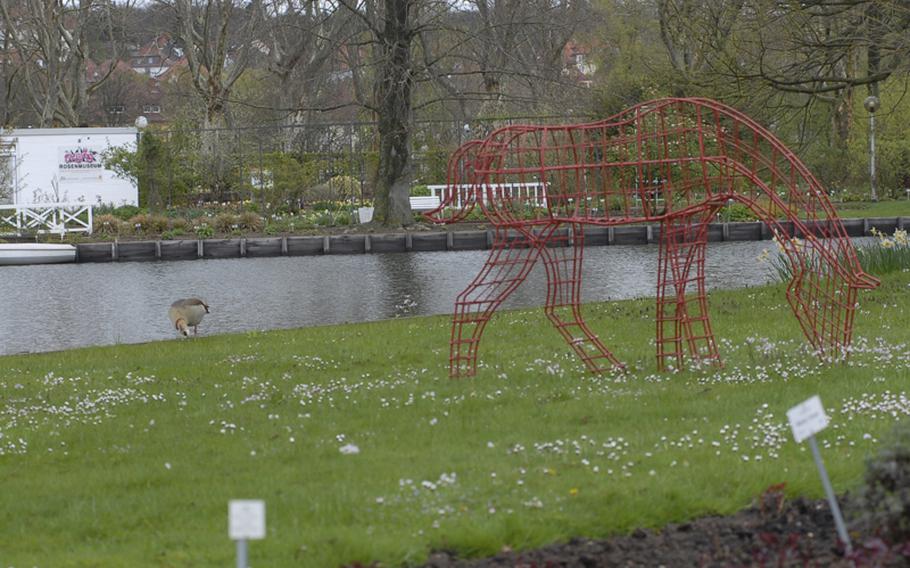 On my first visit to the Rose Garden in Zweibrücken, Germany, everything was not coming up roses.
It was raining and it was cold. Even the yellow tulips kept their petals tightly shut, as if to protest the damp chill.
A half hour earlier, we had left our village of Schopp under a promising clear sky after a morning of intermittent rain.
Dancing in my head were visions of strolling through sun-kissed flower gardens with my 8-year-old daughter in what I hoped would be an educational and fragrant adventure.
But instead of sun-drenched, we got soggy.
By the time we paid for our admission tickets, ominous gray clouds had rolled in. We made it just inside the park's entry when we were forced to scurry for cover under a small storage room roof, shivering in the April shower.
Soon, the workers tidying up the grounds for the start of the official season in May joined us. At the moment, we were the park's only visitors, they told us.
Maybe this wasn't the best day to check out this nearly century-old botanical park near the French border in the verdant rolling hills of southwest Germany.
While we never saw the sun again that day, the rain stopped long enough for us to stroll along the garden's two kilometers of winding paths and admire the flora, with only one more dash for cover into the garden's flower shop during a sudden downpour.
Along the way, we saw tulips in several shades, daffodils in full bloom, a crab apple tree exploding in a profusion of fuchsia and small magnolia trees with purple-white buds just starting to peek open.
We pinned the delicious fragrance that hung in the cool air to a carlcephalum viburnum, a deciduous shrub in the honeysuckle family with snowball-like flowers. We also caught a whiff of a rose scent, from the rose-shaped boxes of soap in the flower shop.
Soap? Yep, the real roses, you see, had yet to appear. We saw only their thorns, jutting from vines so bare and forlorn it seemed inconceivable that they would soon produce the world's most romantic flower.
But come the roses do, starting in May. The park boasts about 45,000 roses, with about 1,500 species, from Europe, China and the United States, among other places, said Heiko Hübscher, who manages the garden's roses and 900 other varieties of plants.
"If you want to check out all the roses, you can spend easily half of a day in the garden," Hübscher said, adding that the rose garden is meant to be a place where people can enjoy peace and quiet. Activities such as bike riding or playing soccer on the lawn are prohibited.
The roses begin to bloom in mid-May, according to the rose garden's website, rosen-zw.de, and each month different flowers are in bloom.
The park also plays host to a number of cultural events, including several music festivals and concerts, a rose and garden market in June and a fall market in September.
The park opened in June 1914 as the Rose Garden of Princess Hildegard of Bavaria, and Zweibrücken accordingly has since been known as "the City of Roses."
We're planning another trip — when both the roses and the sun are out.
Marcus Klöckner contributed to this report.
On the QT:Directions: The Rose Garden, or Rosengartenstrasse, is about a 40-minute drive from Kaiserslautern and Ramstein Air Base. From Kaiserslautern, take the B270 highway south toward Pirmasens. Turn right onto L477. Take the ramp to A8/Zweibrücken/Pirmasens. Merge onto the autobahn A62. Continue onto the A8. Take Exit 34-Contwig toward Zweibrücken/Bitche/Hornbach/Flughafen Zweibrücken/Frankreich. Turn right onto L480. Turn right onto Rosengartenstrasse. The garden will be on the right.
Times: Open daily, 9 a.m.-7 p.m. in May and September; 9 a.m.-8 p.m. in June, July and August; and 9 a.m.-6 p.m. in April and October. Mondays, the garden opens at 11 a.m.
Costs: Admission is 4.50 euros for adults and 1.50 euros for ages 6 to 17; children younger than 6 admitted free. Family discounts are available.
Food: There is a restaurant near the garden's exit.
Information: Visit the garden's website: (in German); or call (49) (0) 63329212-302.
— Jennifer H. Svan
---
---
---
---