Stuttgart: A celebration of swine
by
John Vandiver
November 13, 2012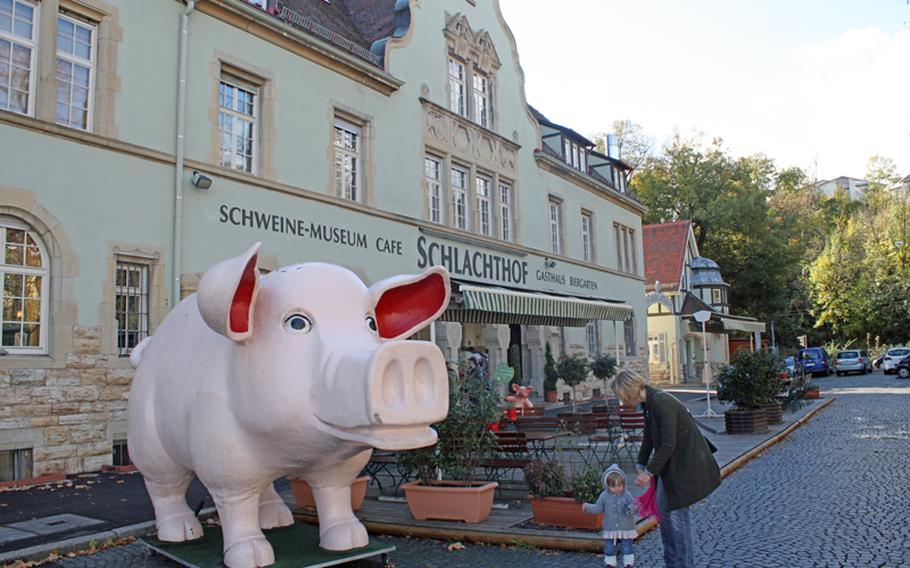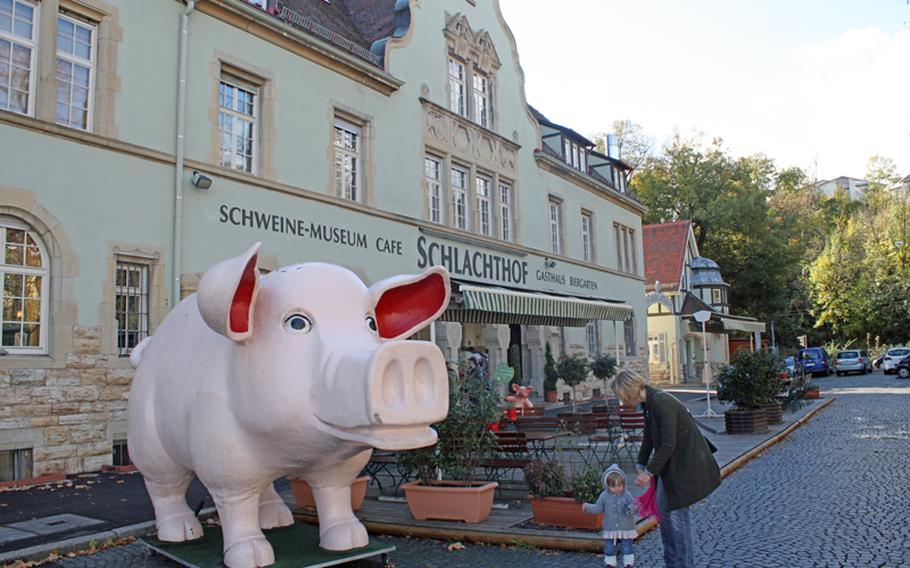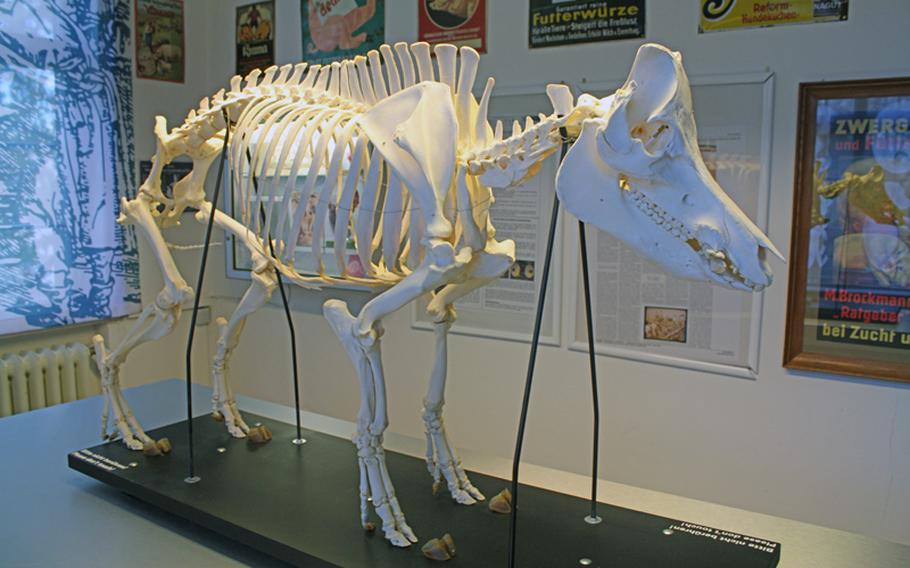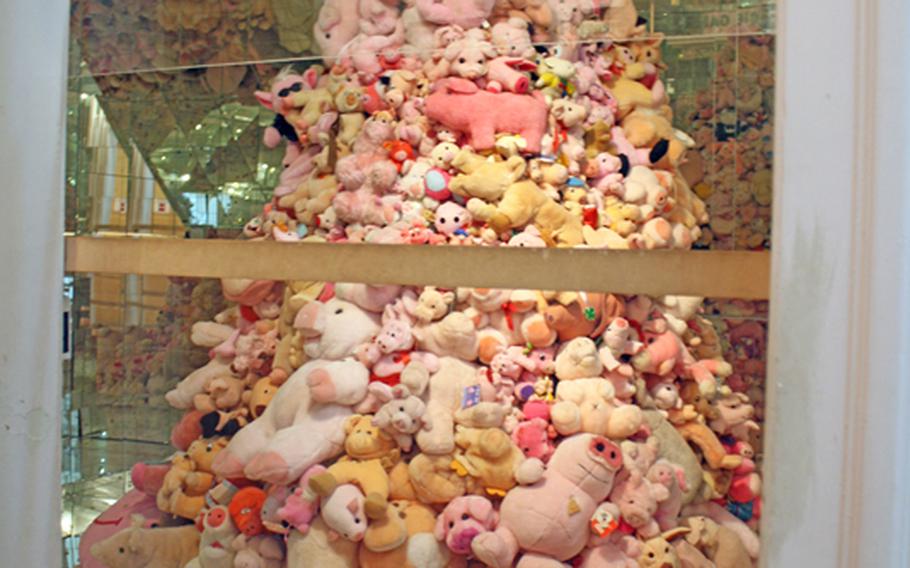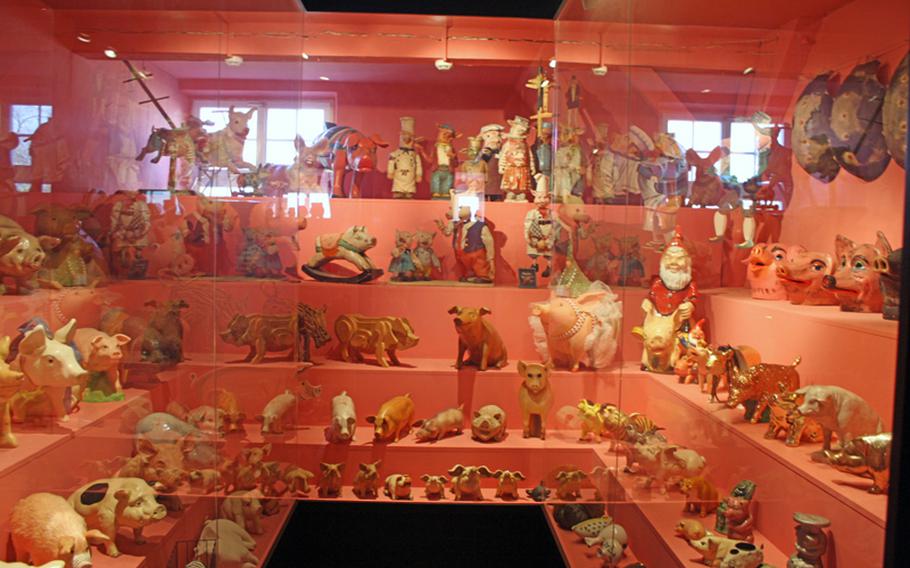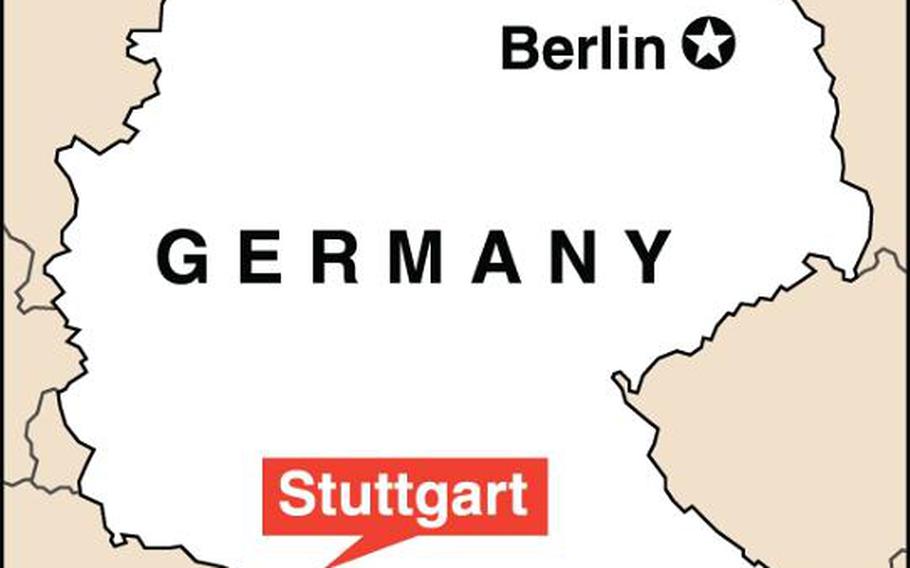 Few consume as much pig as the people of Germany.
They devour it in too many forms to mention: pig knuckles, Leberkase (a meatloaf-like dish), Bockwurst (sausage) and wieners of every shape and size, just to name a few.
To be sure, the pig has a special place in the hearts — and stomachs — of the German people. So it shouldn't be surprising that this long love affair at some point had to be formally commemorated. Enter the Schweine Museum in Stuttgart, home to what is billed to be the world's biggest museum dedicated to the pig.
Opened in 2010 in Stuttgart East, and within view of the Mercedes Benz Arena, the Schweine Museum celebrates the swine for its contribution to cuisine and kitschy fun.
Some 50,000 pieces of pig memorabilia are displayed in the museum's 25 rooms. These include stuffed animals of every shape and size, thousands of piggy banks, random pig-themed works of art and plenty of furry pelts that show the boar's value as wild game.
For all its quirky weirdness, visitors also leave the museum with a better understanding of the pig's important place in society. Pig trivia abounds as visitors investigate the display rooms.
Did you know the earliest piggy bank is thought to date to the 13th century and was discovered in the town of Billeben in the German state of Thuringia? I didn't. I also didn't realize the subject is a source of some controversy among so-called "porcologues," who question the authenticity of the Billeben piggy bank since no coins were actually found inside it.
Here are some other interesting museum fast facts:
-- The largest producer of pork is China followed by Europe and then the U.S. Germany is the largest producer within Europe.
-- While the U.S. consumes more meat per capita than any other country, it is only 21st when it comes to pork consumption. The world leader is Austria followed by Spain, Serbia and Germany.
-- The pig has been domesticated for thousands of years, with the oldest evidence of "pig housing" dating back 9,000 years in southeastern Turkey.
-- The precise number of pig breeds is up for debate, but it is estimated that there are 150 around the world.
Some of those breeds can be sampled right inside the museum, which also houses a restaurant that, as you would expect, offers plenty of swine on the menu. There's also a lovely beer garden in the back, where you can partake in Germany's other national passion when the weather is nice.
On the QT ...Directions: The Schweine Museum, located at Schlachthof Strasse 2a, Stuttgart, in Stuttgart East, is less than a mile southwest of the Mercedes Benz Arena. Locally, the museum is easiest to reach by U-bahn. Simply take the U-9 to Schlachthof and walk about 50 meters. Keep an eye out for the big pig on display.
Times: Open 11 a.m.-7:30 p.m. Monday-Sunday.
Costs: Adults 4.90 euros, 2.50 euros for those under 15. No cost for children 6 and younger.
Food: The museum has its own restaurant with a menu that naturally emphasizes pork dishes. Prices range from 10 euros to 18 euros for more dishes.
Information: Visit the Schwein Museum online (in German only) or call (49) (0)711-66419600.— John Vandiver