Mülhausen: Germany's Der Sonnenhof horse farm offers rustic respite
by
David Rogers
April 16, 2012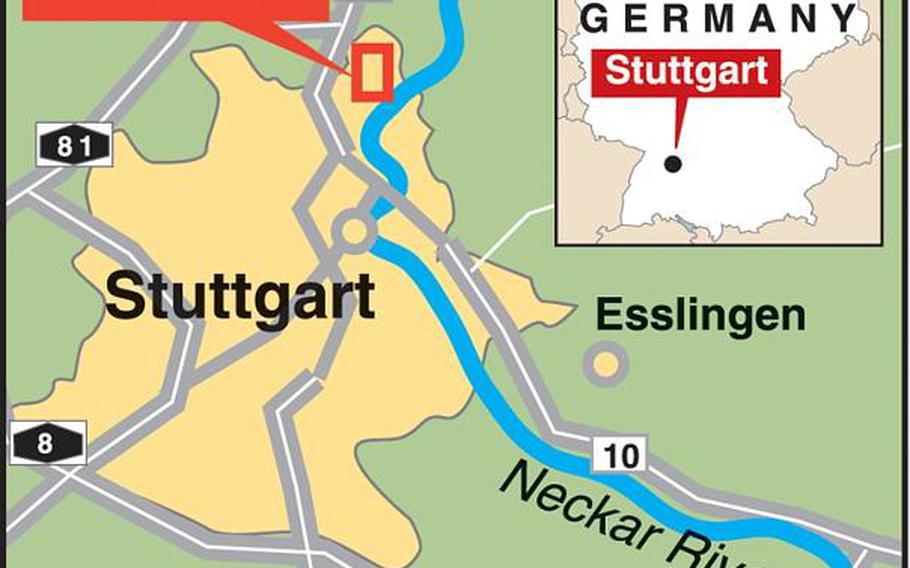 Surrounded by farmland, Der Sonnenhof is a horse-riding facility that will afford visitors the chance to step outside the city for a bit of fresh air.
On a busy day, Sonnenhof has the easygoing bustle of a small village. One can hear the clip-clop of horses and ponies being led from their stables. Ducks and chickens squawk at each other seemingly to declare dominance over their shared pen. Shopkeepers tend to their pastries and flowers. Parents introduce their children to the mare and her foal, both of whom are eager to greet visitors to the pen where they play and graze.
Visitors may use the playground and visit with the horses, sheep, rabbits, chickens and ducks in their pens.
Those looking to learn and practice the equestrian art can schedule riding lessons with a trainer. Sonnenhof offers private and group lessons for beginning and advanced riders. Children as young as 5 can take riding lessons. And children between the ages of 3 and 6 can attend a pony-cuddling class that introduces them to horsemanship, with lessons in grooming and saddling as well as riding. Therapeutic riding for children with behavioral issues or disabilities is also available with a consultation.
Riders who understand the basics can go on a full-day or half-day trail ride that travels through a forest, meadow and alongside a river, stopping for lunch along the way. Children as young as 8 can accompany their parents on a trail ride.
Sonnenhof has its own little market. It's an all-in-one cafe, flower shop, plant shop and organic market. There's also a dining area to host parties for events, such as weddings and birthdays.
Der Sonnenhof has the feel of a mini-vacation. A visitor can briefly step into the world of a small farm town. Even if a visitor is not looking to spend money on the adventure of lessons and trail riding, the petting zoo, playground, floral cafe and view of the countryside are a soul-rejuvenating way to spend a day.
On the QT:Directions: From Robinson Barracks, turn right on Schozacher Straße after exiting the main gate. Continue on the road as its name changes to Am Wolfersberg. Turn left onto Löwentorstraße. Then turn left onto Neckartalstraße, which becomes Mühlhäuserstraße. Continue for about two and a half kilometers and turn left onto Mönchfeldstaße. Then take the first right onto Weidenbrunnen. After the road winds around to the left, turn right onto the first, small unnamed road. Follow that road for about a kilometer where it ends at Der Sonnenhof.
Costs: Riding lessons for kids or adults start at 17.50 euros for 20 minutes; a 45-minute group lesson for four costs 70 euros.
Food: Sonnenhof's cafe serves pastries, coffee and cooked meals. It's open from 8:30 a.m. to 7 p.m. Monday through Friday. 8 a.m. to 6 p.m. on Saturday. And 10 a.m. to 6 p.m. on Sunday.
Information: Der Sonnenhof's Web site, www.dersonnenhof.com. Contact them by phone at 0711 5074620 or e-mail info@dersonnenhof.com.
---
---
---
---