Hochheim: Hound-dog haven popular with humans and four-legged friends
---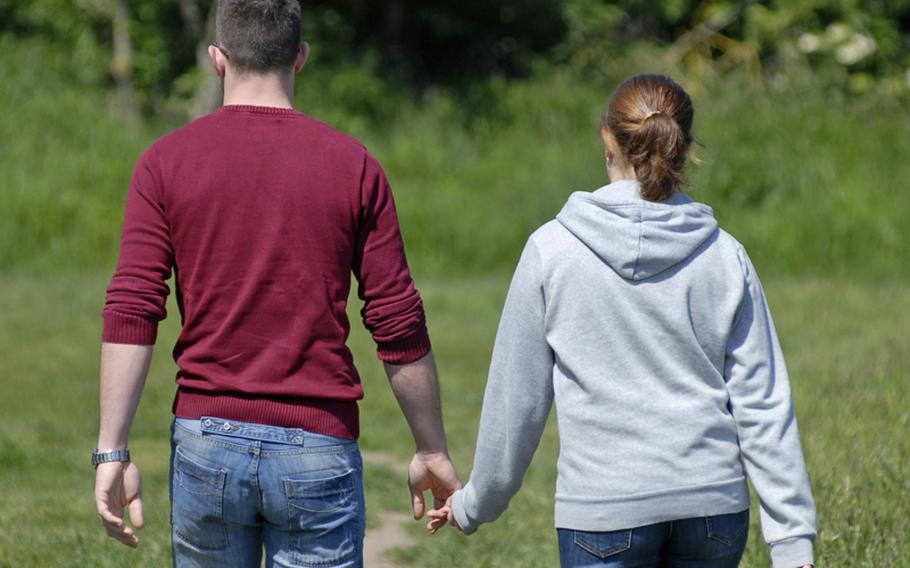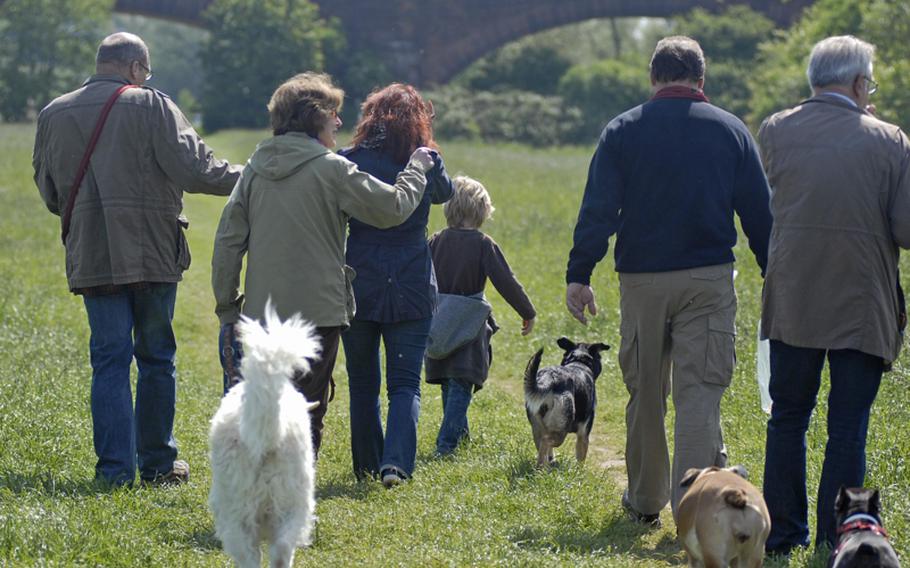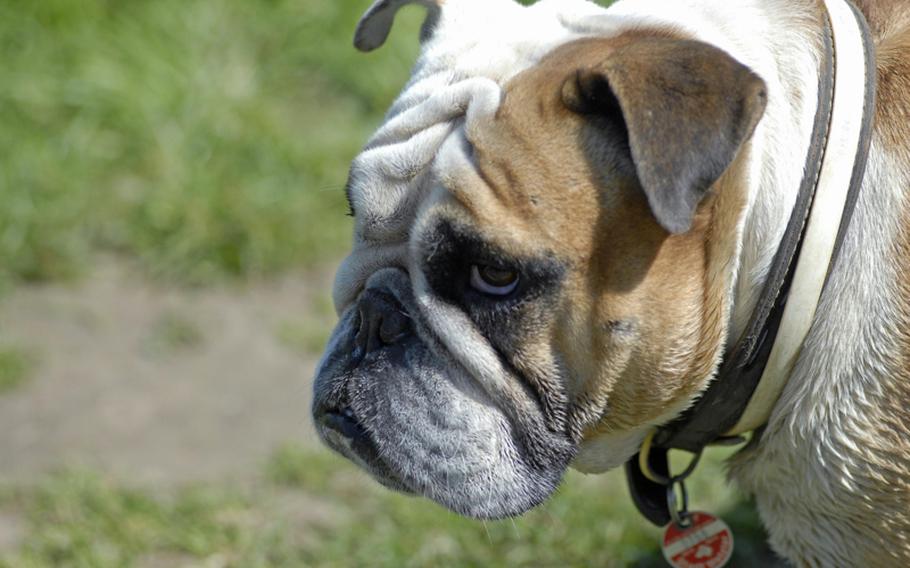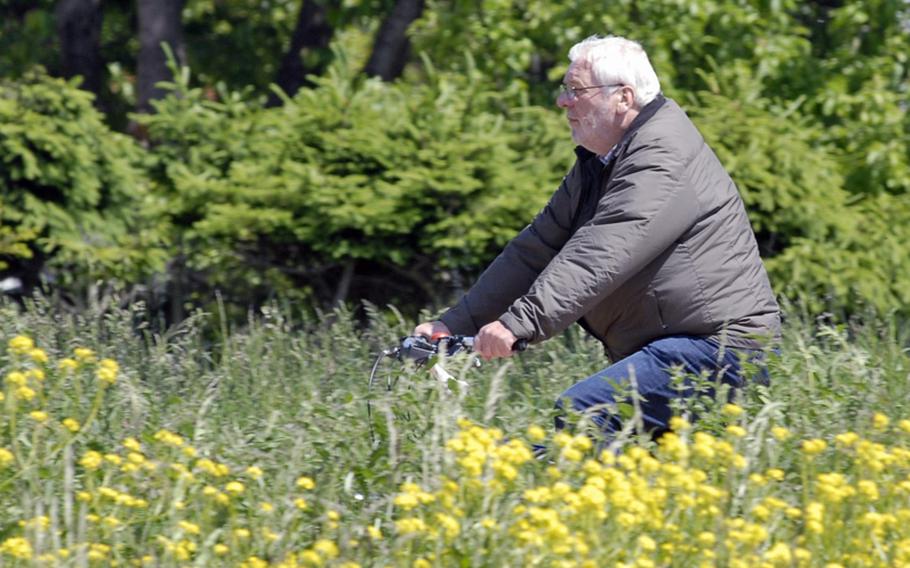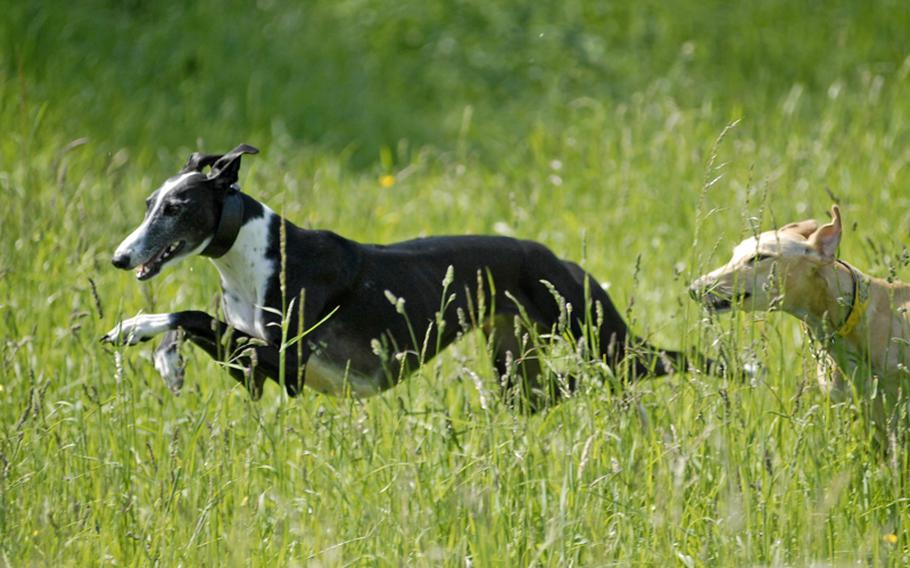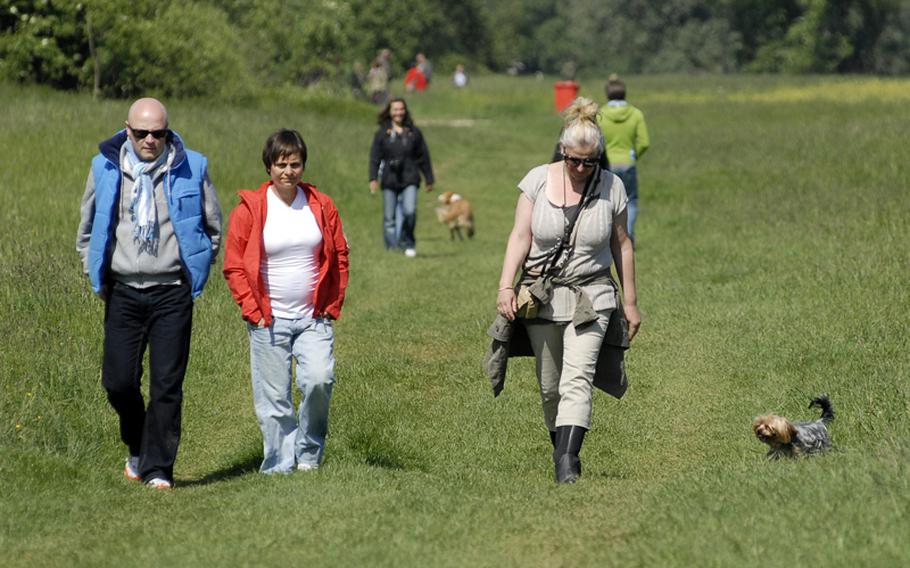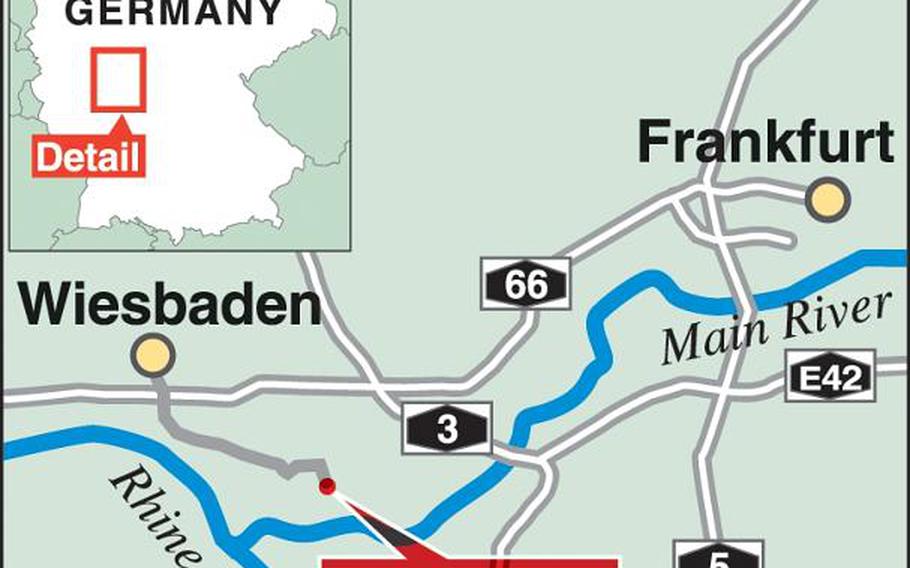 Basking in the warm sun with vineyards visible in the distance, having a picnic amid colorful flowers of a meadow, casting a line into the Main River, traversing a bike trail or hiking the local paths.
An area of land in Hochheim am Main, Germany, about a 15-minute drive from Wiesbaden, offers a chance to do all of the above with the added bonus of bringing along your four-legged companion to share the fun.
This pooch's paradise isn't an official park or a fenced-in area. It's a stretch of land about a mile long and a half-mile wide along the Main River that's maintained by the local farmers union, where dogs can run around on or off a leash.
I discovered the area a couple of years ago, when a friend told me about a place where my water-loving Labrador retriever, Dylan, could swim. Since my first visit, it's become a place for both Dylan and I to relax, unwind and have the type of fun that doesn't cost a dime.
In fact, it's such a thrill for my dog that I have to be careful of saying "river" around the house, because Dylan's otterlike tail will wag with excitement and it won't stop until he's retrieving tennis balls from the river.
Once there, you'll find a path that winds close to the Main, but there are so many smaller paths and trails around that it always seems you're discovering a new spot.
Whether it's walking in the area cut out between the tall grass and colorful meadow flowers or strolling along the riverbanks, where rocks and sand make the perfect place for dogs to play while you sit and watch boats in the distance, there's something for everybody and for every breed of man's best friend.
Make sure to bring bags to pick up your dog's waste. There are red trash cans around the area to dispose of the baggies. Picking up after your dog is stressed — the farmers union closed the area to off-leash dogs last year for a time after bacteria-laden dog feces was blamed for sickening some of the local farm animals. But a group of dog owners bargained with the farmers, and now organized cleanups of the meadow take place regularly.
You don't have to be a dog lover to enjoy this area, but it's probably not the best spot if you're afraid of dogs or just don't like them. For dog-less people, it's still a great place to find a spot under the shade of a tree for a picnic or to bring a chair and sit by the riverbank to try your luck at fishing.
There's an adjacent bike path to the area that runs from Frankfurt to Mainz-Kastel, so it also makes a good spot for bikers to rest and take in the scenery.
The trails aren't rough, but comfortable (and waterproof) shoes are recommended.
On the QTDirections: On GPS, select Mainweg for street and Hochheim for city.From Wiesbaden, take the 455 toward Mainz-Kastel and get off at the exit for 671 to Darmstadt/Mainz/Hochheim. Stay on the road for about 2½ miles and take the exit for Hochheim Süd. At the stoplight, go straight (you'll see a sign for Südstadt Bahnhof). Continue on Neckarstrasse for about a mile before curving right onto Mainweg. The park is straight ahead. Parking is available.
Times: Open all the time, but daylight hours are advisable.
Costs: There is no admission to this pooch paradise on the Main.
Food: Several nearby villages offer plenty of options, or picnic by the river or in the meadows. — Mark Patton
---
---
---
---