Livré: Cooking school's focus is 'culture of food'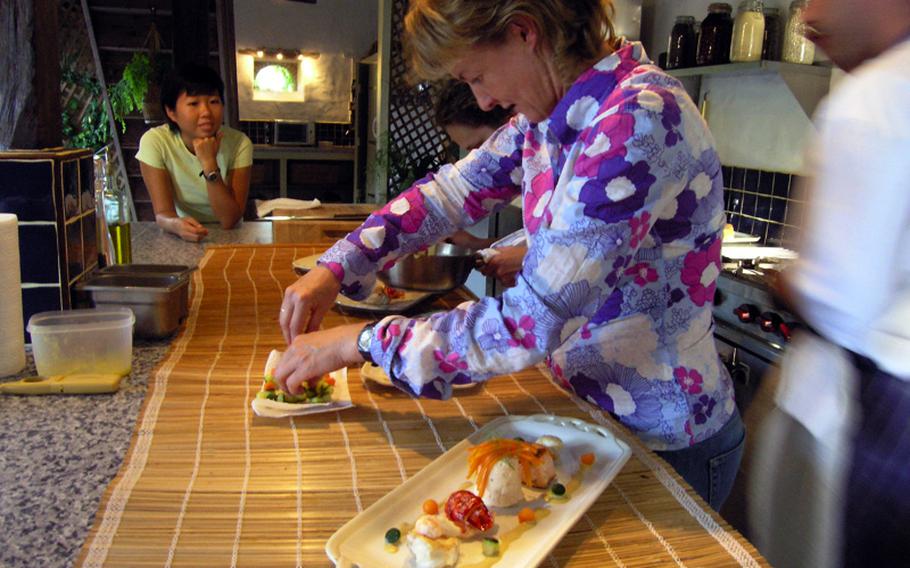 About 10 years ago, Maynard and Freya Harvey sold their restaurant in Wales, headed to northern France and established a cooking school near the small town of Livré.
The Harveys were attracted to living in France by what they say is the complete culture of food, wine and family there, along with the fantastic fresh-food markets and seasonal produce. They try to show that in the style of cooking taught at their school, the Walnut Grove Cookery School. It focuses on local, quality ingredients, distinct flavors and attractive presentation — while also stressing the theme "making gourmet cooking simple."
"Enjoying cooking is all about confidence, being relaxed and understanding your ingredients," Maynard Harvey, one of two instructors, said in a news release about the school. "Skillfully combining flavors, textures and presentation is within all of us. Our aim at the Walnut Grove is to bring these qualities out, so that you have the ability to follow your own flair and imagination."
The dishes sound complicated: caramelized scallops with a cauliflower purée scented with truffle oil; pan-fried breast of duck with stir-fried vegetables and an Oriental sauce; glazed lemon tart with iced lime parfait served in a honey wafer basket. But, the Harveys say, the big difference between them and a fancy restaurant is who is doing the cooking — the school's instructors and students.
According to Freya Harvey, who works as marketing manager for the school, about 40 percent of the Walnut Grove's students are Americans or Canadians, including a number of military members stationed in Europe and their spouses. The five-day classes, conducted in English, include both regular and advanced instruction and are conducted from March to October. Lodging, board and local tours are included in the price, which is 1,595 euros per person, double occupancy. There are also prices for those staying at the school but not participating in classes, and for those attending shorter Christmas, New Year's or special gourmet breaks.
Find more information at the school's website, www.walnutgrovecookery.com.
For a sampling of cooking classes in Europe, see www.cookingschoolguide.com or the paperback book "A Place to Cook: Inspiring Cookery Courses from Around the World" by Jenni Muir.