Idar-Oberstein's road race an uphill battle
---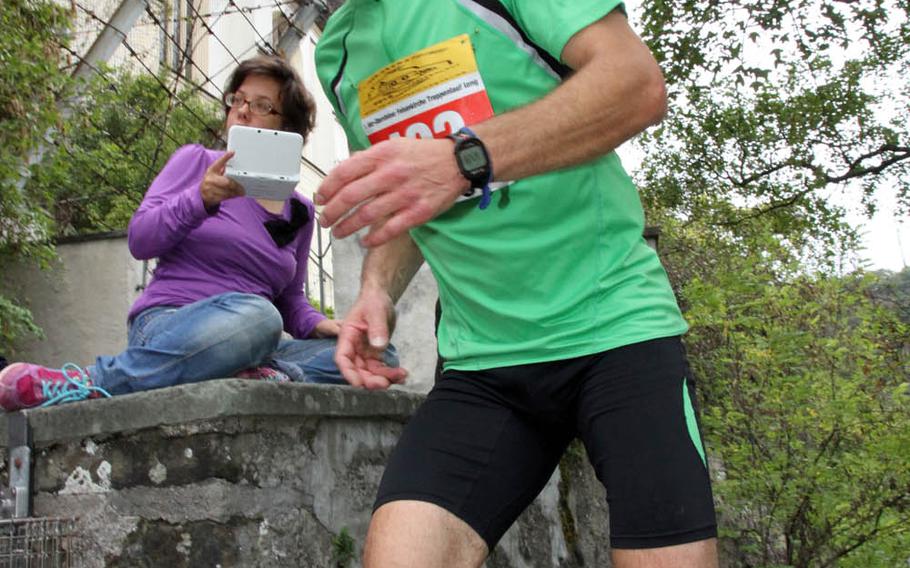 Some like a track that's flat and fast; other racers relish the challenge of steep vertical climbs. Those in the latter group might wish to make way to Idar-Oberstein on September 18 for the second edition of the Felsenkirche-Treppenlauf.
The 4.2 mile course, not for the faint of heart or weak of knee, will see runners ascend from Oberstein's market square past the city's iconic Felsenkirche, or Church in the Rock, a church snuggled into the niche of an imposing cliff. From there on it's higher still, around the castle ruins, over the Goetzplatz and back to the city center. Once at the finish line, runners will have gone up and down 680 steps. A slightly easier version of the race offers a 2.8 mile route incorporating 350 steps. Organizers promise other surprises along the route.
Race organizer Marathonteam Hagner is organizing runs to help runners prep for the big day. These free and informal meet ups take place Tuesdays from 6 p.m. and Sundays at 10 a.m. The run on September 11 offers the chance to have your running time measured.
On race day itself, the shorter race kicks off at 11 p.m., followed by the main event at noon. The start fee is ten euros ($11.25) for either race. Proceeds from the race's organization, along with any other funds racers can come up with by collecting donations, will benefit a local charity which looks after young people. Registration is possible through September 11 only, and cannot be done on site. For more on the race, visit Marathonteam Hagner's Facebook page at
http://tinyurl.com/znn3y25 (German only). To register, go to http://my1.raceresult.com/46819/?&lang=en
---
---
---
---