Cambridge: Botanic garden teaches, delights
by
David Hodge
September 5, 2010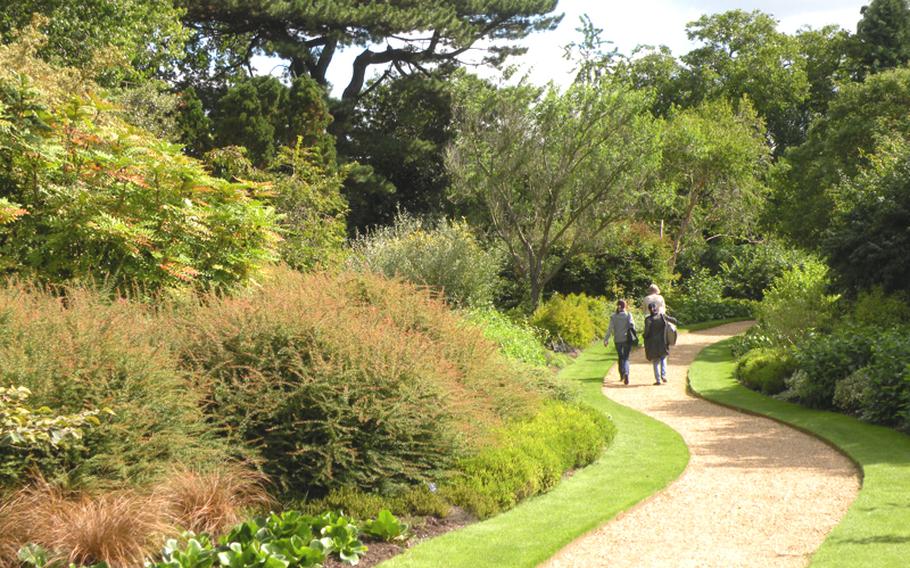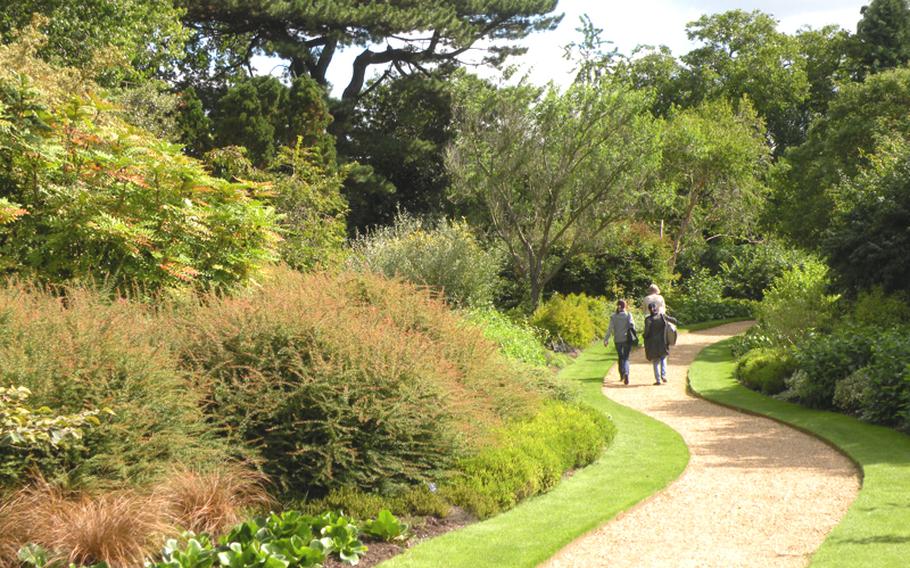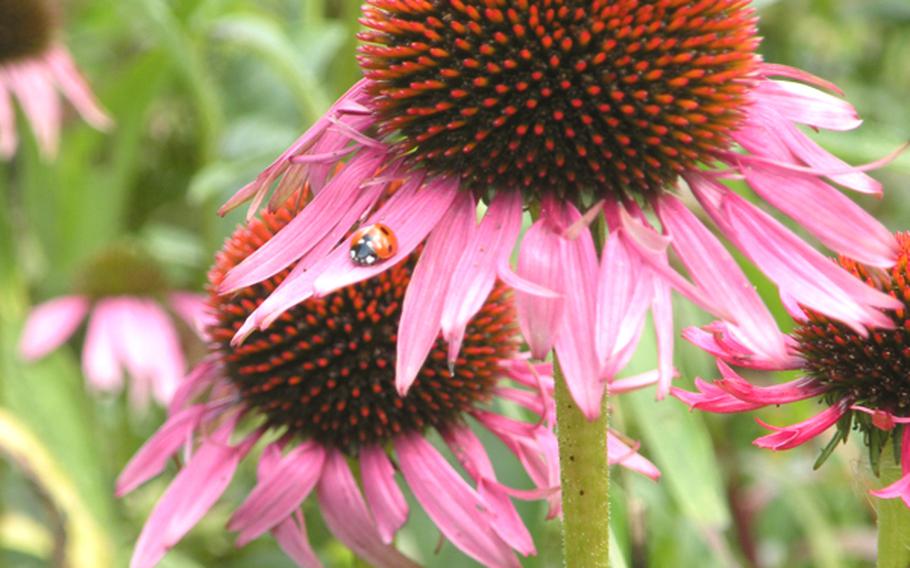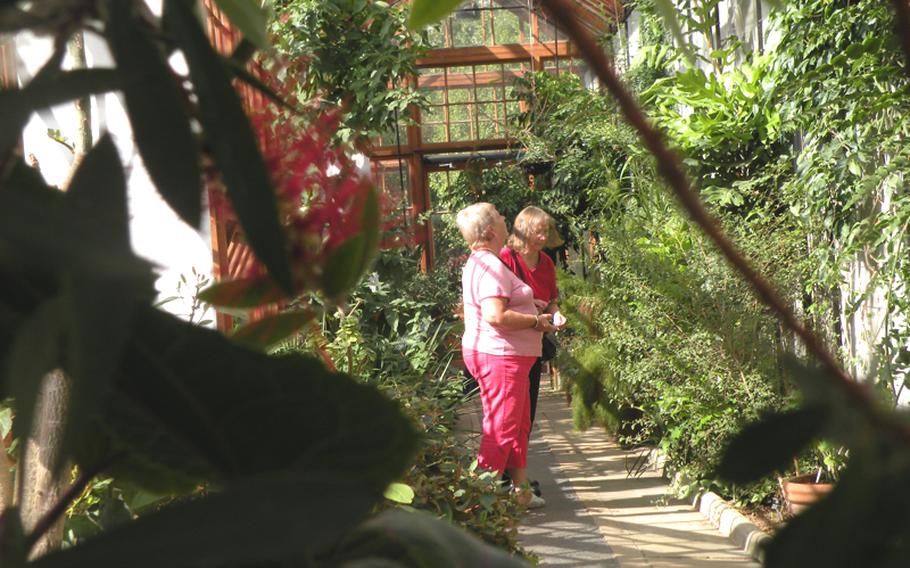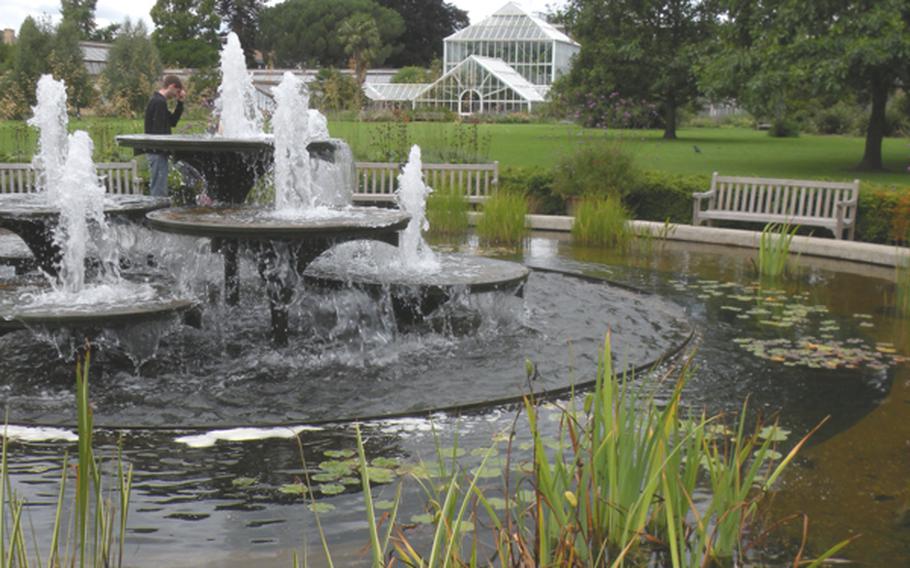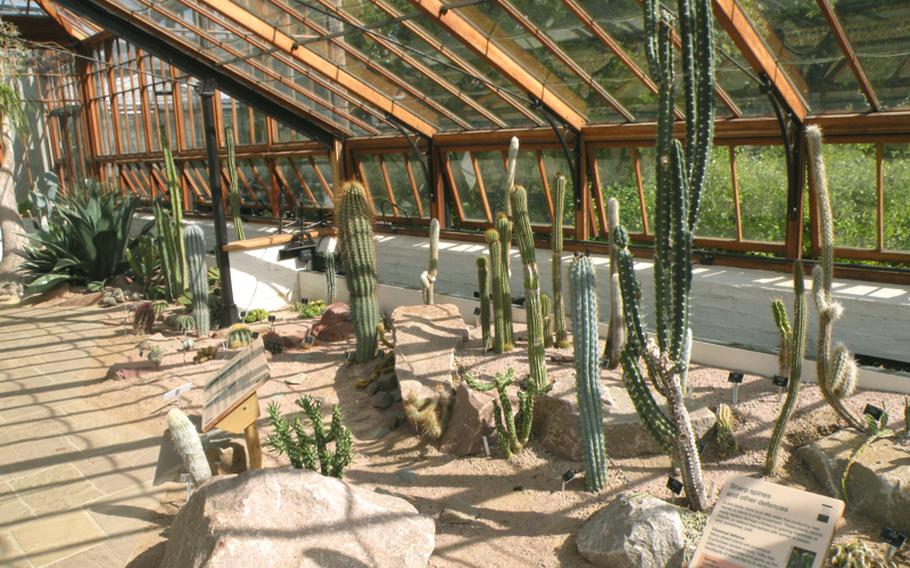 The arrival of September and cooler temperatures in England signals the beginning of the end of summer, shorts and short sleeves.
So why not take advantage of the remaining warm days with a leisurely stroll through the beautiful Cambridge University Botanic Garden in Cambridge, not far from RAFs Mildenhall and Lakenheath? The Brits have done so since the grounds opened to the public in 1846.
Casual visitors can let the wonderful sights and smells envelop them while relaxing on one of the many park benches amid blooming flower beds. Horticulture fanatics can marvel at more than 10,000 labeled plant species on the 40-acre layout. And kids can play in a maze designed after the prison of the mythological Minotaur of Crete and planted with evergreen grass.
One of the most popular attractions is a large glasshouse featuring seven mini-climates showcasing plant species from around the globe. The sections, linked by covered walkways, are called "Continents Apart," "Oceanic Islands," "Alpine House," "Tropical Rainforest," "Carnivores," "Arid Lands" and "Before Flowers."
"Continents Apart" focuses on plants from South Africa and Southwest Australia, which scientists believe were once joined. More than 75 percent of the plant species found in these two areas are not found anywhere else in the world.
The biggest display is the tropical rain forest, where a dense and humid atmosphere is home to interesting plant life of many shapes and sizes. In September 2004, the unusual titan arum flower bloomed here, attracting more than 10,000 visitors in five days. This rare flower stood 5¼ feet high and lasted only two nights before starting to die. The titan arum is infamous for its rotting-flesh smell and might not bloom again for years if at all.
The rest of the garden features secluded walkways and paths around dozens of interesting areas, each with their own beautiful landscapes and appearance.
Large trees and wide-open, nicely manicured lawns produce feelings of peace and calmness along the south, middle and main walks. In contrast, one of the original features of the garden — an area called Systematic Beds — takes a different approach. It has 144 islands of varying families of flowering plants, ferns and grasses, all on 1½ acres of manicured grass and hedgerow dividers.
Other areas include the Woodland, Dry, Rock and Winter gardens, and don't forget to take your time through the Scented Garden, where the aromas are thick and the bench located in the middle of them is always occupied.
A quick walk through the grounds probably would take only one hour, but there's no need to hurry through this tranquil and therapeutic setting near the heart of the city. The garden has something in bloom even in the fall and winter months — which seem to be just around the corner.
---
---
---
---