Germany
The fry's the limit: A golden guide to french fries in Kaiserslautern
by
Chad Garland
Stars and Stripes
June 10, 2021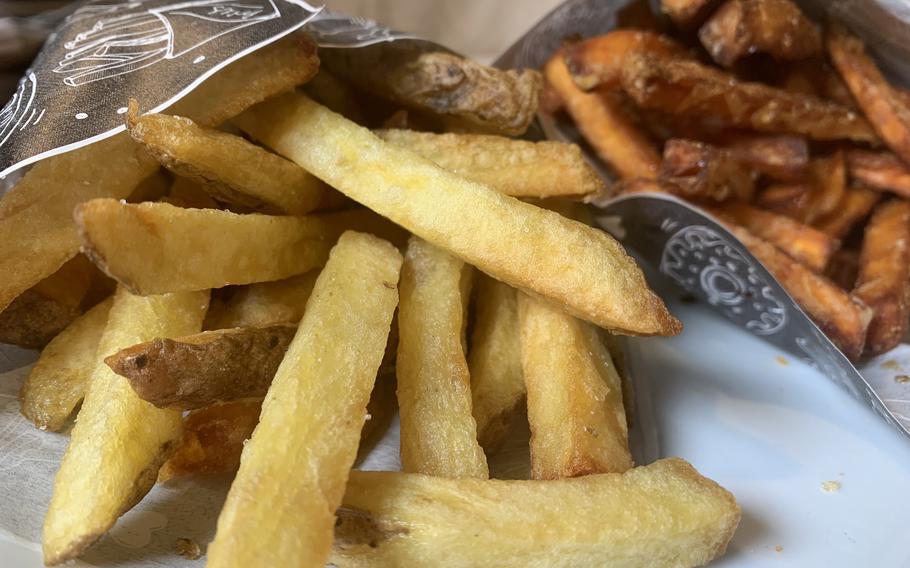 Potatoes are rich in potassium, a mineral few Americans get their daily recommended intake of — a fact that gave me enough of an excuse to take a tasting tour of Kaiserslautern's french-fried potato offerings.
It also seemed like a good time to get reacquainted with the salty snack, as summer weather finally arrived and downtown again murmured with sounds of life from outdoor dining in early June.
They're fine for delivery, but fries are ideal when still hot from the fryer, whether enjoyed at an open-air table or while strolling through the pedestrian zone.
Though sweet potatoes are much lower in potassium, I sampled a variety of those, too, but found them about the same everywhere. Good news for anyone who prefers mushier, sweeter fries.
Regular fries have somewhat more variability, though the bistro and standard-cut styles doled out at countless kebab stands, imbiss shops and American-style fast food restaurants featured strongly in the orders I tried at seven places over a week in late May and early June. 
Euro-style bistro pommes are often fried twice for the most crunch, New York Times food writer Julia Moskin wrote in a 2018 ranking of the various cuts. The slimmer standard cut — think McDonald's fries — can achieve golden crispness after being cooked once, Moskin wrote. 
Sissi und Franz, teeming with diners in its outdoor seating in early June, serves up a variation on bistro fries, golden brown outside and fluffy inside, for 3.45 euros a serving. Though somewhat boring on their own, they're spruced up with dips for 1 euro each — I'm a fan of the "truffelketchup" and "currymayo."
At Burgerme, a hefty portion of slimmer cut fries at 2.69 euros is likewise perfectly fine with ketchup or on its own, but substantially improved by sauces like the curry mango dip for an extra 50 cents. 
I was excited to see red spice dusted on the pommes from Mister Fried Chicken, a newer entrant on the scene, but the added flavor was a bit weak. From a hole in the wall in the pedestrian zone, MFC slings fried chicken sandwiches, burgers and monstrosities that combine beef or chicken — or both — with jalapeno poppers between the buns. Its fries come in three sizes, including a bucket for 9.99. I had the large for 2.99, which still seemed on the small side.
On the other end of the spectrum is Goodies Food Factory, offering the beefier steakhouse frites for 2.99 euros. I can only imagine this starchier style still has its fans, though it feels like we should have evolved beyond it. 
I'm not quite sure if Hans im Glueck's fries qualify as steakhouse cut or just a thicker bistro style, but for 3.90 euros a serving, or 6.90 a pound, they're just okay. A variety of dips might help slightly, but 1.70 each is a steep price to solve the problem.
This brings us to my two favorites. They're both from locally owned shops a little off the beaten path, offering something like hand-cut style fries with bits of skin still on and odd little pieces that fry up like chips.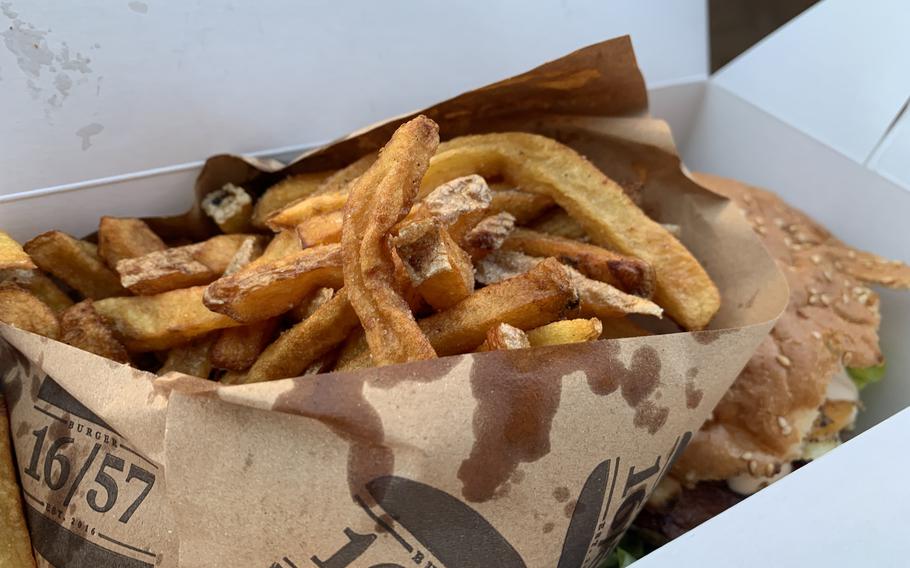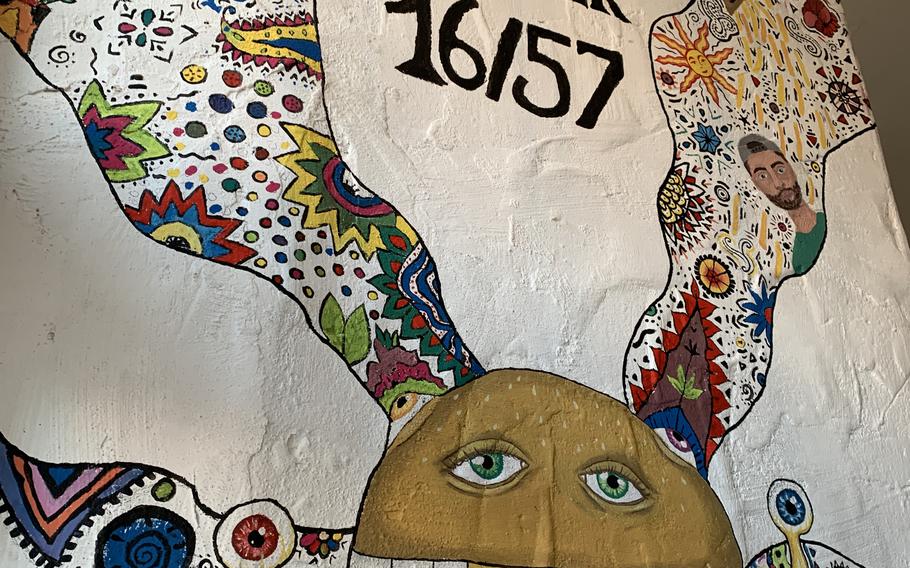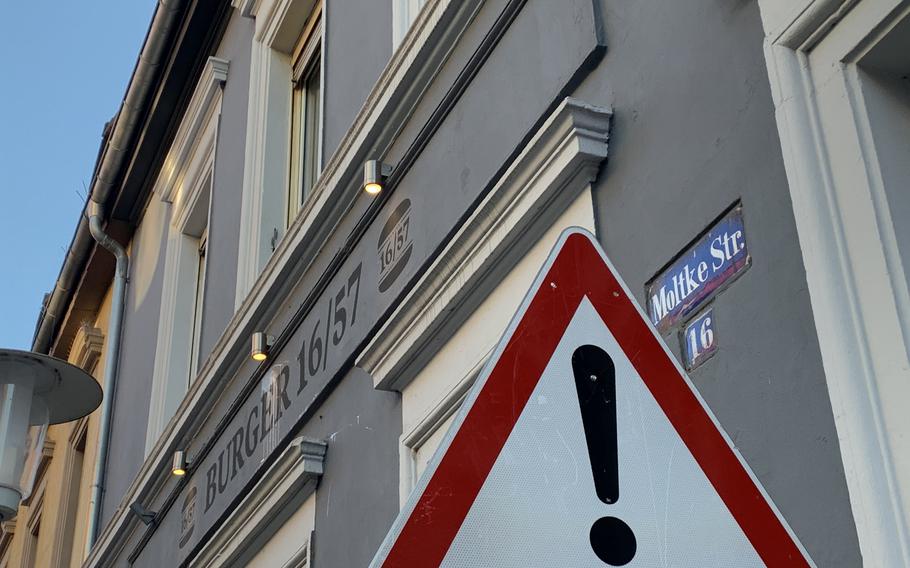 Burger 16/57, a burger-and-fry joint on Moltkestrasse in the shadow of St. Maria Catholic Church's spire, sells a heaping of square-cut fries for 3.60 euros. On a recent visit, they were cooked a little beyond golden and slightly oversalted, but were still a great complement to the juicy, cheesy bacon and egg burger.
At Lutra Burger, a couple of blocks from the pedestrian district, a portion of hand-cut style fries is 3.50 euros. Golden brown, lightly salted and firm, though not the crispiest on this list, these are the fries I frequently crave.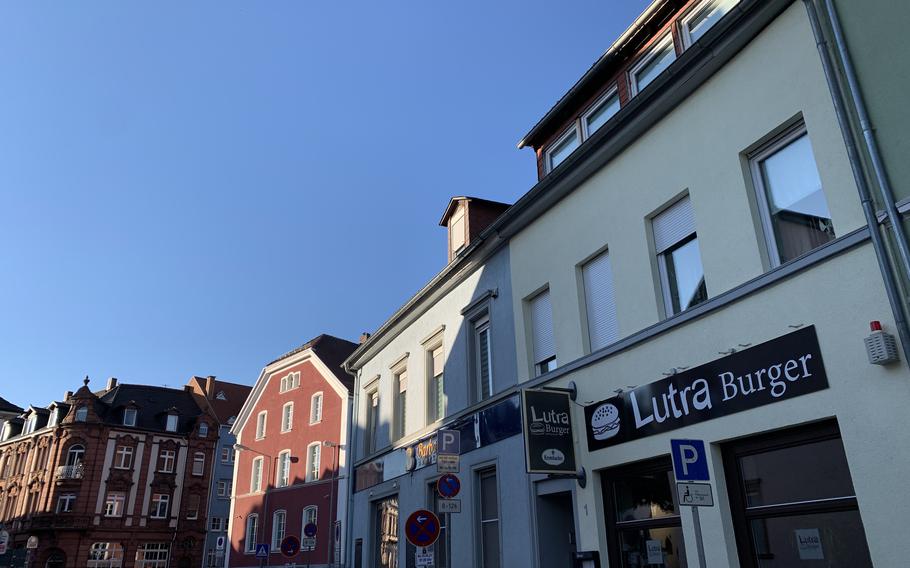 Lutra burger Location: Friedrichstrasse 1, 67655 Kaiserslautern
Hours: Weekdays 11:30 a.m. to 2:30 p.m. and 5:30 p.m. to 9 p.m. (Fridays until 10 p.m.); Saturdays 5:30 p.m. to 10 p.m.; Sundays 5:30 p.m. to 9 p.m.; closed Tuesdays. Hours are subject to change.
English menu: Menu on Lutra Burger app in German and English; German in the shop and on Lieferando.de.
Prices: Burgers from about 8 to 14.50 euros; fries 3.50 euros and sweet potato fries 5 euros.
Information: Online: lutra-burger-kl.de/en/home; Phone:+49 (0) 631 – 41261794; Email info@lutra-burger-kl.de
garland.chad@stripes.com; Twitter: @chadgarland