Europe Traveler's event picks for Oct. 25-27
---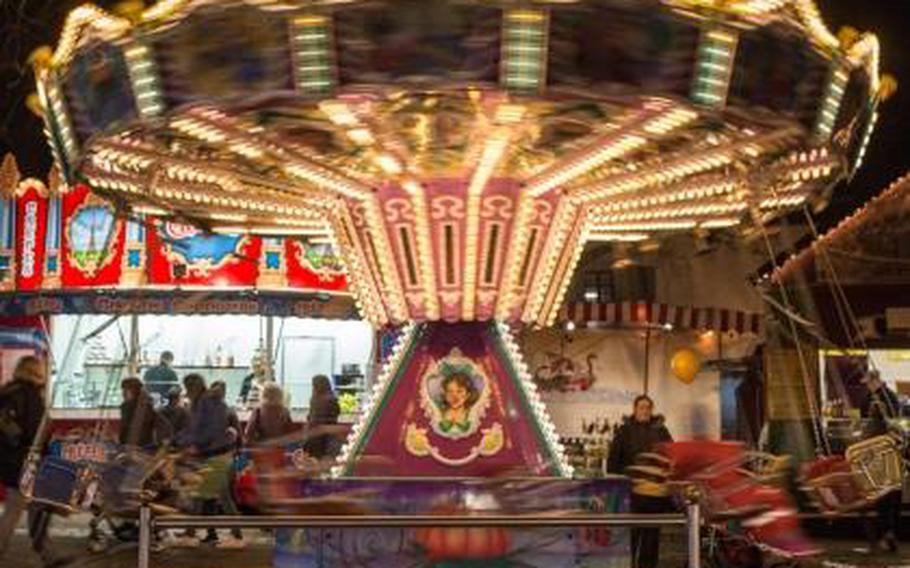 Alpine Ski World CupLocation: Rettenbach Glacier, Soelden, Austria
Dates: Oct. 26-27
The 2019-2020 ski season kicks off with giant slalom races for both sexes. Women compete on the first day and men the following; the racing action begins at 10 a.m. both days. A World Cup party takes place on Postplatz Square from 5 p.m. Oct. 26. Tickets entitle the bearer to admission to the race and a shuttle bus between Soelden and the glacier.
Admission: Single-day tickets for admission to either the men's or women's race go for 24 euros at the ticket office; those born between 2003 and 2013 pay 14 euros, those born in 2010 and earlier enter free. Tickets including stadium seating cost significantly more.
Militaria BelgiumLocation: Ciney Expo, Rue du Marché Couvert, 3, 5590 Ciney, Belgium
Date: Oct. 27 (9 a.m.-4 p.m.)
What's billed as Europe's largest trade fair for militaria attracts over 600 dealers from around the continent, who offer a range of items including uniforms, helmets, medals,patches, flags, books, postcards, photos and much more.
Admission: Entry costs 15 euros adults; youth under the age of 14 enter free.
Mainova Frankfurt MarathonLocation: Frankfurt am Main, Germany
Date: Oct. 27 (the first wave of runners depart at 10 a.m.)
It's too late to sign up on race day itself, but not to soak up the atmosphere along the route as amateur and world-class runners take on a course through the city streets. Some 25,000 runners participate in the event which gets underway and finishes by the entrance to the Festhalle of the Frankfurt Trade Fairgrounds. In addition to enjoying the race day ambiance, sports enthusiasts can check out merchandise at the marathon mall in Hall 2 of the trade fair. As there will be many road closures on the day, public transportation might be the wise option. Those up to running a marathon at the very last minute have the chance to register onsite Oct. 25 and 26.
Admission: Free
Herbstmesse/ Autumn fairLocation: Rothenburg o.d. Tauber, Germany
Dates: Oct. 26-Nov. 3
One of the last volksfests of the season offers the usual assortment of scary rides, games of skill and chance, tasty festival fare and a marketplace selling provisions for the winter ahead.
Admission: Free
Sagra del Tordo / Feast of the ThrushLocation: Montalcino, Italy
Dates: Oct. 25-27
On the last Sunday of October each year, this pleasant Tuscan town hosts a medieval-themed archery competition. The program includes parades of figures in historical costume and archery tournaments on both days. In between, folklore groups perform and typical dishes of the region are served.
Admission: Free
Bram Stoker FestivalLocation: Dublin, Ireland
Dates: Oct. 25-28
This event named in honor of the author of Dracula celebrates the Gothic, the mysterious and the supernatural with a diverse program including séances, dress-up movie screenings, theatrical performances set inside churches, a pop-up Victorian fun park, walking tours and other activities.
Admission: Tickets to the various events are sold separately.
Basler Herbstmesse / Basel Autumn FairLocation: Basel, Switzerland
Dates: Oct. 26-Nov. 10
Basel's giant autumn bash, one of the largest funfairs going, can look back upon 500 years of history and is still going strong, attracting around one million visitors annually. The fair spreads over several locations across town, including the Messeplatz, where countless food stalls and classic fairground rides and games beckon those of all ages.
Admission: Free
---
---
---
---