Europe Traveler's event picks for Oct. 18-20
---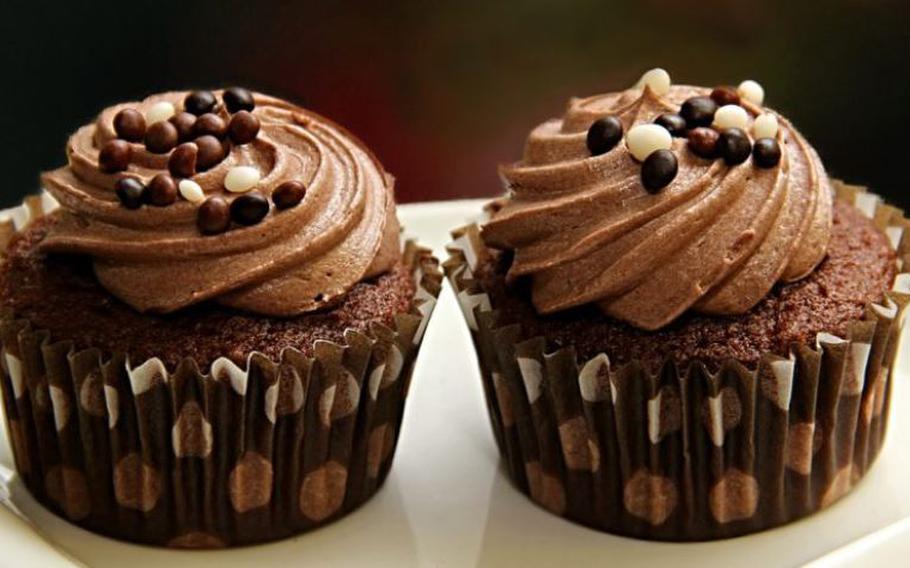 Hoppy Days - Liège Beer FestivalLocation: Palais de Congres, 2, Espl. de l'Europe, 4020 Liège, BelgiumDates: Oct. 18-20 (from 2 p.m. Oct. 18-19 and from noon Oct. 20) More than 100 quality Belgian beers from some of the country's top breweries are paired with a program including concerts, DJs and entertainment. Locally made tipples such as gin and rum are sold here too, as are a variety of hot and cold snacks. Festivities run late into the night, and an indoor venue equals fun no matter the weather.Admission: 6 euros Sat. and Sun., 8 euros after 8 p.m. Sat. night, free on Sun.
Jeneverfeesten – Genever FestLocation: Hasselt, BelgiumDates: Oct. 19-20 (10 a.m.-8 p.m. Oct. 19, 10 a.m.-6:30 p.m. Oct. 20) Hasselt celebrates its heritage as the capital of genever, a juniper-flavored spirit reminiscent of gin, with a citywide festival offering traditional dance and music, street theater, parades, exhibitions and a culinary village. The Genever Museum also offers free entry on both days.Admission: Free
EGXLocation: ExCel, ExCeL London, One Western Gateway, Royal Victoria Dock, London E16 1XL, EnglandDates: Oct. 17-20 The UK's premier video games show offers an exhibition space showcasing over 250 playable video games, some 150 games from indie makers, four different "experiences," an arena for watching esports, retro and cosplay zones and other activities.Admission: purchase tickets online in advance as they are already in short supply; prices begin at 22 UK pounds.
Cambridge Film FestivalLocation: Various locations, Cambridge, EnglandDates: Oct. 17-24 This film festival celebrates the past, present and future of cinema in an intimate and approachable environment. In addition to films made in the UK, it screens many films from around the world viewers are unlikely to encounter elsewhere. Audiences also enjoy meeting and posing questions to the actors, writers and directors present.Admission: Tickets to showings are available online; prices for matinees begin at 6 UK pounds.
Foire internationale d'art contemporain / FIAC Contemporary Art FairLocation: Grand Palais, Avenue Winston Churchill, 75008, ParisDate: Oct. 17-20 The finest examples of artistic creation since the turn of the twentieth century across media from painting, sculpture, photography, installations, videos, performances, and digital arts can be taken in here. FIAC also presents the occasion to explore a rich and varied program of exhibitions at museums and cultural institutions throughout the city.Admission: 38 euros adults; children under 12 enter free.
Bremer Freimarkt / Bremen VolksfestLocation: Bremen Bürgerweide, Bremen, GermanyDates: Oct. 18-Nov. 3 Today's version of a volksfest first held nearly one thousand years ago attracts some four million visitors annually, who travel from near and far to enjoy its some 50 fairground rides, gaming booths and festival tents serving plenty of beer. Most of the fair takes place in a vast field behind the train station, although other aspects of it, such as a market place harking back to the Middle Ages, are set up right in town.Admission: Free
Herbstmesse / Autumn FairLocation: Festplatz, Speyer, GermanyDates: Oct. 18-Nov. 3 (2 p.m.-10 p.m. weekdays, until 11 p.m. weekends), closed Nov. 1. Speyer's annual volksfest offers all the essential rides, games and culinary treats a visitor of any age expects. Program highlights include a chance to ride the attractions for just one euro from 4 p.m.-5 p.m. Oct. 18; a zombie walk Oct. 25 and musical fireworks from 9 p.m. Oct. 31.Admission: Free
Honky Tonk FestivalLocation: Venues throughout Schweinfurt, GermanyDate: Oct. 19 Fans of live music won't want to miss this late night of concerts spread across 20 pubs, bars, restaurants and even a church. The purchase of a wristband entitles the wearer to see as many bands as he or she can squeeze into the night. The music on tap ranges from punk rock to reggae to soul.Admission: A wristband goes for 17 euros on the night.
Stuttgart NightLocation: Venues throughout Stuttgart, GermanyDate: Oct. 19 (7 p.m.-midnight; some sites remain open until 2 a.m. the next day) More than 60 of the city's theaters, clubs, cinemas, churches and other intriguing places stay open late while presenting unique cultural programs. An information stand set up in front of the Town Hall will help visitors to navigate through the offerings, many of which non-German speakers can enjoy too.Admission: 18 euros adults, those under 12 enter free. The ticket price includes use of local public transportation.
EurochocolateLocation: Perugia, ItalyDates: Oct. 18-27 The capital of Italy's Umbria region beckons with its annual festival celebrating all things chocolate. Eurochocolate World includes stands representing the cocoa-producing regions, a sales area for fair trade chocolate, cooking demos, displays of chocolate sculptures, tastings, workshops and more.Admission: Free
Scottish International Storytelling FestivalLocation: Scottish Storytelling Centre, 43-45 High Street, EH1 1SR, Edinburgh, ScotlandDates: Oct. 18-31 The notion of great stories told well is at the heart of this event presenting locals and tourists alike a chance to enjoy the tales, music and characters that bring traditional and contemporary culture to life. Scottish and international storytellers and musicians present their stories, anecdotes, music, songs and ballads in a relaxed and oftentimes participatory atmosphere. The theme of this year's edition of the festival, "Beyond Words," examines how music, dance and story can communicate shared experiences.Admission: some events are free; others require tickets for which prices vary.
Llangollen Food FestivalLocation: Llangollen, WalesDates: Oct. 19-20 Thousands of foodies converge upon a small Welsh town by the River Dee to attend what's been rated by the UK press as one of the nation's top 10 food festivals. In addition to taking in more than 100 exhibitor stands offering products from cheese to chocolate, attendees can take in outdoor cookery demonstrations, backwoods cooking demos, educational activities and workshops for children.Admission: Online tickets for adults are 5 UK pounds; those under 16 enter free.
---
---
---
---