Europe Traveler's event picks for Nov. 9-11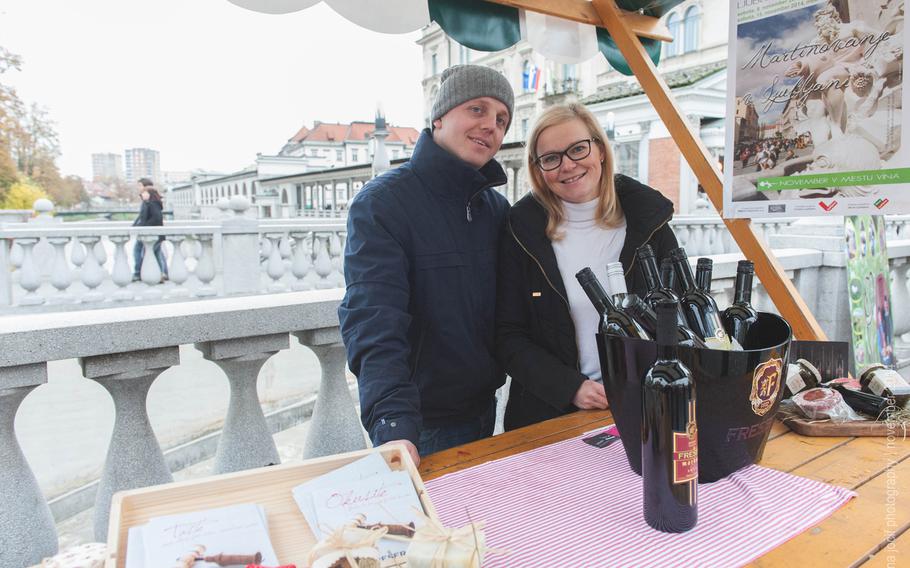 Brussels Tattoo ConventionLocation: Tour & Taxis, Brussels, Belgium
Dates: Nov. 9-11
This fair offers top-name tattoo artists from around the world, stage shows by The Fuel Girls and other acts, a display of classic autos and motorcycles, live music and plenty of lifestyle merchandise.
Admission: Adult tickets cost 10 euros for Friday entry and 18 euros for Saturday or Sunday entry when bought online; children under 10 enter free.
Online: http://brusselstattooconvention.be
Public beer brewing sessionLocation: Cantillon Brewery, Brussels, Belgium
Date: Nov. 10
Once a year, the city's last lambic brewery offers visitors the chance to see how beer was made in times past with authentic equipment. Guided tours in English are offered between 7 a.m. and 4 p.m.
Admission: tours plus a drink of choice are 9 euros; pre-registration via the website is a must for all visitors.
Online: www.cantillon.be/evenements?lang=en
Lord Mayor's ShowLocation: London, England
Date: Nov. 10
For more than 800 years now, the newly elected Lord Mayor of London has made his or her way from the village of Westminster into the city to swear loyalty to the Crown. The journey takes place by boat, by carriage and on foot. Today it's a splendid spectacle of pageantry and the longest, oldest and most splendid civic procession in the world. The crowds will gather from 11 a.m. between Bank, St Pauls and the Royal Courts to catch a glimpse of the proceedings.
Admission: Free
Online: https://lordmayorsshow.london/
Hamburger Winter DomLocation: Heiligengeistfeld, Hamburg, Germany
Dates: Nov. 9-Dec. 9
Northern Germany's largest fun fair offers rides galore, from vintage merry-go-rounds to roller coasters, as well as no end of culinary treats to sample. Bright neon lights and cheery winter themed décor adds a unique flair to the ambiance.
Admission: Free
Website: www.hamburg.com/dom
Le Guess Who?Location: Utrecht, Netherlands
Dates: Nov. 8-11
Musicians enliven the charming city center of Utrecht with more than 150 performances in styles from around the globe. Venues include theaters, churches, galleries and warehouses, while side events in the area of music, film, visual art, photography and markets unexpectedly pop up in hidden corners of the city.
Tickets: a four-day festival pass goes for 137.50 euros; single day passes go for 45 euros.
Online: www.leguesswho.nl
EICMA International Motorcycle ExhibitionLocation: Fiera Milano, Milan, Italy
Dates: Nov. 8-11
New motorcycles of all sorts are on display here, including cruisers, ADV bikes, sportbikes, luxury tourers, dual-sports, motocross, enduro machines and more. All the big name manufacturers are present here, from Ducati to Honda to Indian. Custom bike builders show off their latest choppers, cafe racers and other handiwork, while live action shows get the adrenaline flowing. Each year sees the premiere of many highly anticipated models: a teaser suggests we might see the debuts of motorcycles from BMW, Husqvarna, KTM and Yamaha.
Admission: Online tickets cost 20.50 euros, tickets at the door cost 23 euros; children ages eight and under enter free. Women enter free on Nov. 9.
Online: www.cycleworld.com/eicma
Glow EindhovenLocation: Eindhoven, Netherlands
Dates: Nov. 10-17 (6:30 p.m.-11 p.m. most evenings)
One of Europe's best regarded light festivals illuminates landmarks in innovative and visually spectacular means. About 35 famous national and international light artists have created the unique works of arts that can be experienced by traversing a walking route. This year's theme is "Shadows & Light."
Admission: Entry to the outdoor portion of the festival is free; tickets are required to see the indoor exhibitions. A combi-ticket going for 9 euros gets you into both places.
Online: www.gloweindhoven.nl/en
Vinska PotLocation: Ljubljana, Slovenia
Date: Nov. 10
The Old Town is transformed into a lively wine bar on the occasion of St. Martin's Day, considered the day the freshly pressed grape juice known as must officially becomes wine. The new vintage makes the ideal accompaniment to the Slovenian specialties on offer.
Admission: entry is free, but you'll need to purchase the mandatory glass to sample the wines.
Online: http://ljubljanskavinskapot.si/