Europe Traveler's event picks for Nov. 29-Dec. 1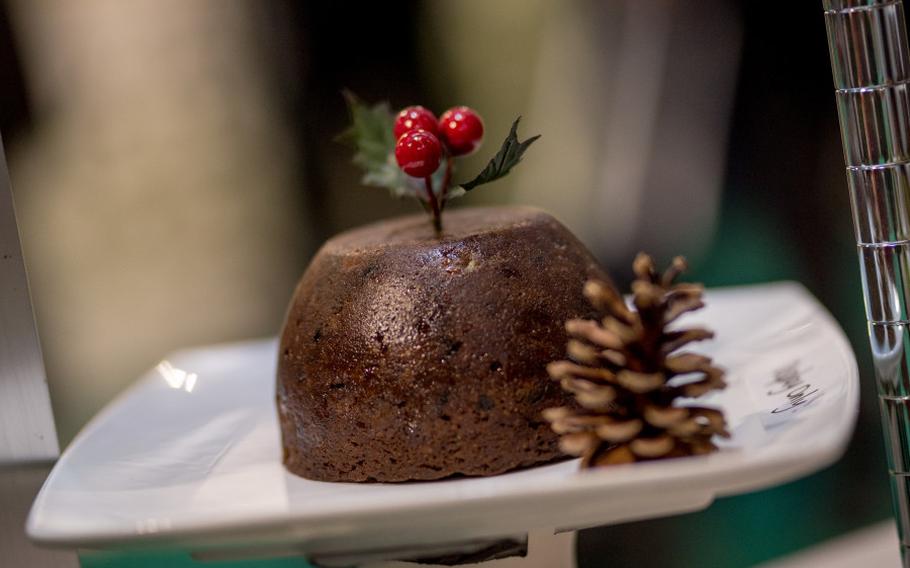 Top of the Mountain Opening ConcertLocation: Silvrettabahn, east car park, Ischgl, AustriaDate: Nov. 30 (6 p.m.) Many Alpine resorts stage festivities to kick off the opening of a new ski season, and this event is one of the biggest of its kind. Each year a famous name takes to the stage; in 2019, a hip-hop band from Berlin by the name of Seeed helps usher in the 2019/2020 winter ski season.Admission: admission to the concert is included in the cost of a single-day ski pass, which goes for 69 euros on the day.
Village de NoelLocation: St. Lambert Square, Liege, BelgiumDates: Nov. 29-Dec. 30 (11 a.m.-8 p.m.) This holiday-themed event attempts to recreate the warm and welcoming atmosphere of a village, with a Town Hall, post office and church plus some 200 other wooden chalets selling a range of food and drink. A toboggan run adds a touch of excitement into the mix.Admission: Free
PBFest- Prague Beer FestLocation: Pragovka Factory, Pragovka Art District, Kolbenova 34a, Prague 9 - Vysocany, Czech RepublicDates: Nov. 29-30 (noon-10 p.m.) Visitors can sample the beery creations of some 30 different Czech and international brewers at this autumn and Christmas-themed event. The food available on site is conceived to pair nicely with the beers available.Admission: Tickets cost 100 Czech koruna (about $3.90) online or 150 CZK when purchased at the door.
International Dog ShowLocation: PVA Expo Prague, Beranovych 667, Prague 9 - Letnan, Czech RepublicDates: Nov. 30-Dec. 1 Numerous dog breeds compete across their various categories, while the exhibitors on site offer products and treats for man's best friend.Admission: Adult entry costs 100 Czech koruna (about $3.90), students pay 50 CZK, and those up the age of six enter for free.
BBC Good Food ShowLocation: NEC, Birmingham, EnglandDates: Nov. 28-Dec. 1 Gourmets will find plenty to get excited about at this showcase of fine foods, with well-known chefs and bakers offering live demos in the Big Kitchen, vendors with gadgets and new tastes to try and buy, and artisan producers with their unique products. The Travelsphere offers a culinary journey to Italy and Croatia.Admission: Adult ticket prices start at 29 pounds, with seating for shows in the Big Kitchen at additional cost.
Tollwood Winter FestivalLocation: Theresienwiese, Munich, GermanyDates: Nov. 26-Dec. 31 A market and entertainment mecca in one, this event shines a spotlight on cultures of the world while keeping issues such as social equality and environmental awareness at the forefront. Visitors can peruse the stalls at the "Market of Ideas," featuring handicrafts, fair trade and organic goods, sample cuisines of the world, or enjoy one of the shows.Admission: Free; some shows charge admission fees.
Essen Motor ShowLocation: Essen Exhibition Centre (Messe), Messepl. 1, 45131 Essen, GermanyDates: Nov. 30-Dec. 8 (10 a.m.-6 p.m. weekdays; 9 a.m.-6 p.m. Sat. and Sun.) This auto show holds most appeal to fans of performance vehicles. More than 500 exhibitors display a range of sports and classic cars, along with the accessories and spare parts to make them go. Famous racers are on hand for autograph sessions and meet-ups with their fans. Shows take place in the Motorsports Arena, and the tuningXperience area features more than 100 privately owned cars.Admission: adult tickets cost 15 euros when purchased online or 16 euros at the door; ages eight through 16 enter for 12 euros, and those under eight enter free.
Gastronomy FairLocation: Chapiteau of Monaco, Espace Fontvielle, 5 Avenue des Ligures, 98000 MonacoDates: Nov. 29-Dec. 2 More than 100 exhibitors display a range of fine tastes representing French and Italian regions and beyond with products including but not limited to wine, cognac, liqueurs, foie gras, seafood, truffles, caviar, chocolates, cheeses, cured meats, organic products and jams. Kitchen utensils and the essentials for a well-set table are also available.Admission: 5 euros adults; free to those under the age of 12.
St. Andrew's Day Torchlight ParadeLocation: Botanic Gardens, Glasgow, ScotlandDate: Nov. 30 (from 6:15 p.m.) Join Glaswegians as they celebrate their country's patron saint with a torchlight parade made up of some 1,000 participants including pipe bands and fire dancers as they make their way from the Botanic Gardens to the University of Glasgow.Admission: Entry to the gardens with torch included costs 7 pounds (about $9) adults and 4 pounds for children.