Europe Traveler's event picks for Nov. 1-3
---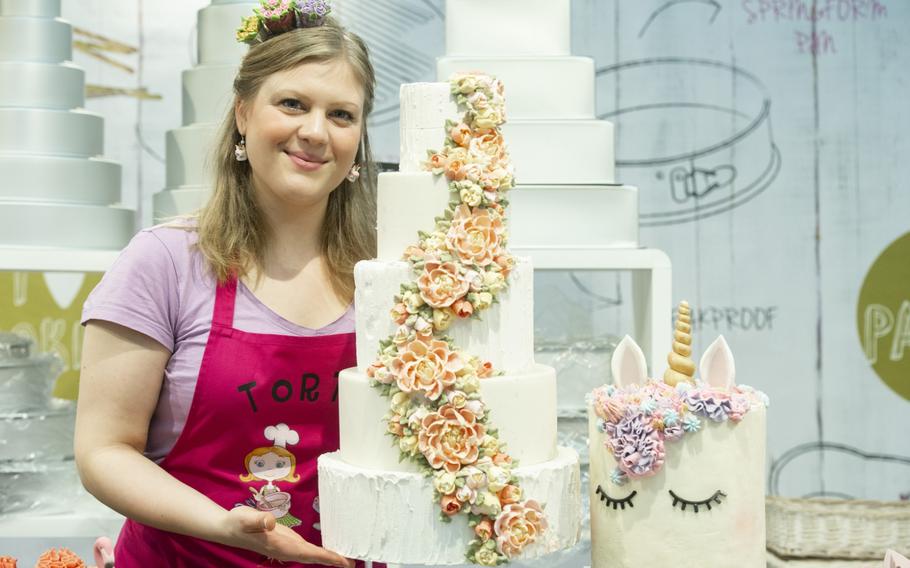 Japan ConLocation: Tour & Taxis, Havenlaan 86c, 1000 Brussels, Belgium (10 a.m. – 6 p.m. daily)
Dates: Nov. 2-3
Japanese pop culture is in the spotlight, with plenty of workshops and activities sure to appeal to those into Manga or the more traditional crafts. Shows onstage include Cosplay contests, Taiko drumming and Japanese and Chinese dance.
Admission: online tickets go for 13.99 euros; reductions are offered for those in Cosplay costume. Ages 9 and under enter free.
J-DagLocations: Throughout Copenhagen, Denmark
Date: Nov. 1
On the first Friday in November each year, the coming of the holiday season is marked by the festive launch of the Christmas beer known in Danish as Julebryg. Horse-drawn carts (and trucks) filled with the beloved brew depart the Tuborg Brewery and at precisely 8:59 p.m., delivery to local bars begins, with "Elves" dressed in the blue color of the beer's label handing out free samples.
Regent Street Motor ShowLocation: Regent Street from Oxford Circus to Picadilly Circus, London
Date: Nov. 2 (10:30 a.m.-4 p.m.)
What's normally a busy shopping street becomes a vast pedestrian zone for the display of automobiles in all their guises, from brand new makes to classics. This year's Route 66-themed outing includes a display of iconic classic Minis celebrating their 60th anniversary, a 50th anniversary display of Capris, a motorsport zone with cars that have made racing history, a Concours d'Elegance made up of pre-1905 veteran cars, supercars and a showcase of the latest from Harley-Davidson and Ducati. Children can enjoy go-carting in the Kid's Zone, and the West End Kids dance troupe entertains periodically.
Admission: Free; some activities such as the carting involve a fee.
Salon du ChocolatLocation: Pavilion 4, Paris Expo - Porte de Versailles Exhibition Center, Paris, France
Dates: Oct. 30-Oct. 3 (10 a.m.-7 p.m.)
Chocoholics can rejoice in the taste, smell and sight of chocolate and cocoa-based products from decadent truffles to mouth-watering pastries. Always a hit is the fashion show in which models wearing gowns and outfits made of chocolate take to the catwalk; this takes place at 5 p.m. on all days.
Admission: 15 euros adults, 7 euros ages 3-12, and free for ages two and under. A family ticket costs 40 euros.
Kreativ WeltLocation: Frankfurt Trade Fairgrounds, Ludwig-Erhard-Anlage 1, Frankfurt, Germany
Dates: Oct. 31-Nov. 3 (10 a.m.-6 p.m. daily; closes at 5 p.m. Nov. 3)
More than 300 exhibitors stand ready to give lovers of creative hobbies inspiration for their next projects. Areas covered include home decor, baking, sewing, patchwork, costume jewelry, accessories and much more.
Admission: Adults 12 euros; students and school aged children pay 9 euros with proper ID; ages five and under enter free.
Wine Harvest and Cabbage FestivalLocation: Eltville am Rhein, Germany
Dates: Nov. 1-4
One of the region's last volksfests of the season celebrates the cabbage, a staple food in days gone by. Today's version of festivities offers an artist's market, live music, attractions, local wines and culinary treats. One of its annual highlights is the vintner's parade, which takes place from 3 p.m. Nov. 2.
Lucca Comics and GamesLocation: Lucca, Italy
Dates: Oct. 30-Nov. 3 (9 a.m.-7 p.m.)
This festival is billed as the largest comics festival in all Europe and one of the biggest in all the world. It takes place not only in an expo area packed with hundreds of stands but also sprawls across Lucca's beautiful center. Things to check out include comic books, video and board games, Cosplay contests, and much more.
Admission: Print-at-home ticket prices range from 16 to 22 euros depending on the day; those born after Jan. 1, 2010, enter for free. Booking online is recommended as tickets can sell out.
---
---
---
---