Europe Traveler's event picks for May 3-5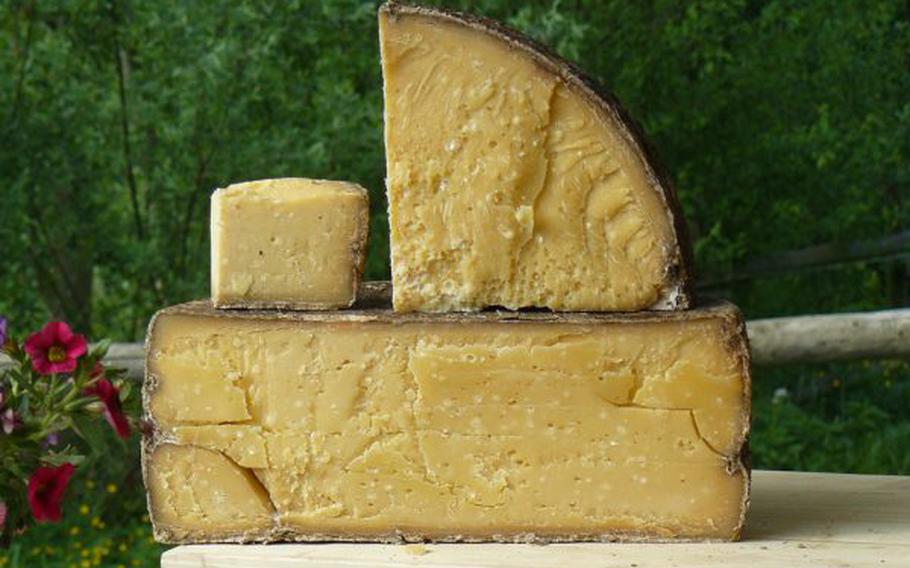 Location: Brussels and outlying towns, BelgiumDates: May 1-5 Brussels buzzes with fun and mind-expanding activities through the weekend as its part of its annual Iris Festival, an event which encourages Brussels citizens, those from outer regions and visitors to mingle in relaxed surroundings. Highlight events include Electro Night at the Place des Palais on May 3. The daytime hours of May 4 are dedicated to the exploration of Brussels' outlying communities of Brussels-City, Ganshoren, Berchem-Saint-Agathe et Koekelberg and include visits to usually off-limits places. May 4 is also Europe Day, when the public is invited to peek inside the institutions of the European Union, including the European Parliament and Europa building, seat of the European Council. Visitors are welcome between 10 a.m. and 6 p.m. From noon to 6 p.m. May 5 in Brussels Park, more than 100 local associations present their activities from street art to spectacle to sporting activities.
East Anglian Beer and Cider Festival
Location: The Apex and Charter Square, Bury St. Edmunds, EnglandDates: May 1-4 More than 150 real ales and 30 ciders to sip and sample, lots of food offerings and a sound stage with live acts gives revelers a good reason to come by. From 11 a.m. May 4, the American community from nearby bases will be afforded a particularly warm welcome; this is also family day, with activities for kids on the docket and free entry for all families.Admission: Cost depends on the day of your visit; sessions on Friday night or during the day daytime hours on Saturday including admission, the festival glass deposit and a seven-pound beer starter card go for 14 pounds.
Kleinbrauer Markt/ Brewer's Market
Location: Muensterplatz, Ulm, GermanyDates: May 3-5 Brewers from the region temporarily set up house in the shadow of the city's towering Munster cathedral to serve a range of beers, from hearty and strong bocks to Pilsners, Maerzen, darks, wheats and other types. This year the spotlight shines on the light beer known as "Helle." Craft beers are also available. To keep the event's focus more on taste than mass consumption, partakers sample from .1 liter glasses. Traditional live music creates the proper ambiance, while steaks, bratwurst, goulasch, cheese and local fare such as Maultaschen line the stomach before the next round. Market hours are 4 p.m.-9 p.m. May 3, 11 a.m.-9 p.m. May 4 and 11 a.m.-6 p.m. May 5.Admission: Free
Sueddeutscher Kaesemarkt/ South German Cheese Market
Location: Hohenlohe Freilandmuseum, Dorfstr. 53, 74523 Schwabisch Hall-Wackershofen, GermanyDates: May 4-5 (10 a.m.-6 p.m. both days) A local history museum with more than 60 restored buildings depicting life in the region since the Middle Ages plays host to a festival at which around 200 different types of cheese made from cow's, goat's and sheep's milk can be sampled and purchased. Other regional products from schnapps to sausages are exhibited too.Admission: 8 euros adults; 6 euros ages 6-17; free for those ages five and under.
Rhein in Flammen/ Rhine in Flames
Location: Between Linz and Bonn, GermanyDate: May 4 On five nights between May and September each year, the cities and villages of the beautiful Middle Rhine Valley take on a special light. Through the magic of fireworks and illuminations, the vineyards, castles and river itself are cast in brilliant shades as convoys of illuminated ships ply the waters of the Rhine. Visitors who plan in advance and are ready to splash the cash can enjoy the atmosphere on board the ships; late planners can take part in a number of side events on shore for free. Land-based events take place in Bonn's Rheinaue Leisure Park and a 20-mile stretch between Linz, Remagen, Unkel, Bad Honnef and KoenigswinterAdmission: Free for onshore activities; advance tickets essential to board ships.
Spargelsamstag/ Asparagus Saturday
Location: Schlossplatz, Schwetzingen, GermanyDate: May 5 Germany's love affair with what they call the queen of the veggies is celebrated with foods selling dishes featuring asparagus, live music and entertainment across two stages, walking acts, sporting activities and a children's program.Admission: Free
Spirit of Speyside Whisky Festival
Location: Ballindalloch and other locations, ScotlandDates: May 1-6 Speyside refers to an area alongside the River Spey that's famed for its whisky production. See what happens behind the doors at your favorite distillery with guided tours, tastings or workshops, or get to know the local nature through themed walks and community activities.Admission: Events are ticketed separately.