Europe Traveler's event picks for May 29-June 2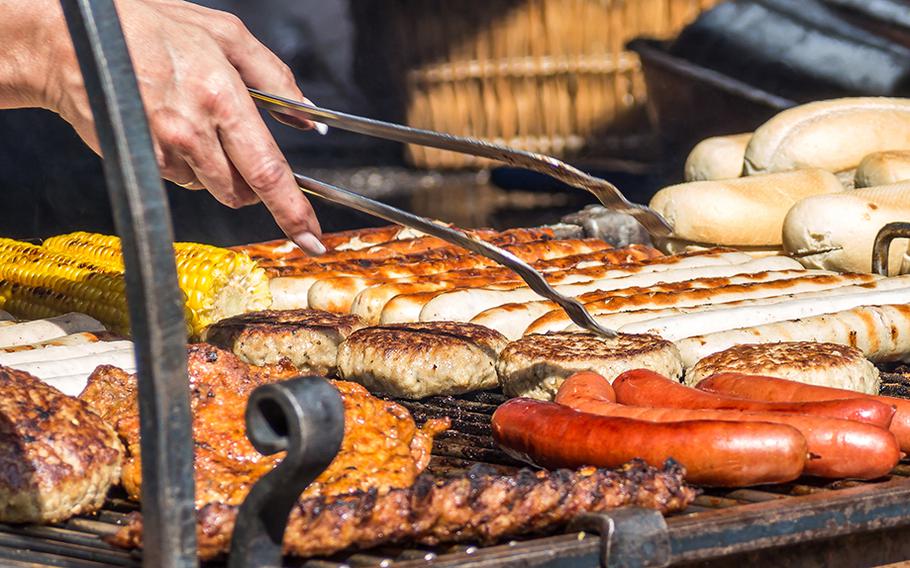 Gent SmaaktLocation: Stadtshal, Gent, BelgiumDates: May 29-June 2 Top chefs serve creations representing the broad palette of culinary delights available here in one of Belgium's most gorgeous cities, as Flemish and French cuisine is served alongside the flavors of the world. Local producers are also on hand to introduce their products. Workshops and demonstrations are offered in the afternoons.Admission: Free. Dishes and drinks are paid for by means of a token available on site.
Cest ist D BestLocation: Zagreb, CroatiaDates: May 29-June 2 A street festival enlivens Croatia's capital city across eight locations, offering quirky performances, street artists, cuisine from the world over. Admission: Free
Distortion FestivalLocation: Copenhagen, DenmarkDates: May 29-June 2 What started off as a chaotic underground pub crawl some two decades ago is now one of Scandinavia's largest gatherings, who come here from all over to enjoy street life and dance culture. The event includes dozens of street parties throughout town and the Distortion Festival, with its program of new dance music including hip-hop, trap, world, house, experimental and techno.Admission: Prices for single day tickets go for 350 Danish Kroner, about $53. A full festival pass costs 550 DKK. A bracelet to attend the concerts by the Town Hall and Oeksnehallen goes for 130 DKK.
Fetes JohanniquesLocation: Reims, FranceDates: June 1-2 Celebrations recalling the coronation of Charles VII in 1429 take place next to the imposing cathedral. The area is the site of a temporary camp for craftsmen, jesters and troubadours. Visitors can take in birds of prey shows, demonstrations of ancient weapons, concerts and more. Program highlights include the arrival of Charles VII, fire shows and sound and light spectacles from 9:15 p.m. June 1 and a coronation procession recalling the arrival of Joan of Arc at 3:30 p.m. June 2.Admission: Free
KranzplatzfestLocation: Kranzplatz, Wiesbaden, GermanyDates: May 29-June 2 This beloved street festival puts the focus squarely on the music, with lots of live acts playing sounds from rock to reggae. Plenty of food and drink is on sale at the stands or nearby restaurants. A flea market also takes place.Admission: Free
StrohhutfestLocation: Frankenthal, GermanyDates: May 30-June 2 The Palatine's biggest annual street party has all the volksfest must-haves from rides to concerts to endless food and drink. Entertainment offered across five stages runs from local dance groups to musicians playing the blues. One part of the festival is devoted to children's activities.Admission: Free
Middle Ages Wine DaysLocation: Steinbach, Baden-Baden, GermanyDates: May 31-June 2 Half-timbered houses and centuries-old city walls set the scene for this wine festival with a medieval touch. Music, knight's games and theatrical productions are among the time-traveling touches.Admission: Free
Museum Mile FestivalLocation: Bonn, GermanyDates: June 1-2 Each year in spring, five museums along the city's Museum Mile offer a two-day program filled with top-class exhibitions, music, theater, workshops and hands-on activities for young and old. Street artists provide additional thrills and entertainment.Admission: Free
Regatta of the Ancient Maritime RepublicsLocation: Venice, ItalyDates: June 1-2 The four Ancient Maritime Republics of Amalfi, Genoa, Pisa and Venice take turns hosting this historical sporting event that was brought back to life in 1955. This year's edition coincides with another major event for the city, the Festa dell'Ascensione. Program highlights include the Regatta of the Galleons at 7 p.m. on June 1, a water procession at 10:15 a.m. June 2 and the Sensa wedding ceremony of Venice with the sea at 11:15 a.m. June 2.Admission: Free
Feria de la ManzanillaLocation: Sanlucar del Barrameda, SpainDates: May 28-June 2 Manzanilla, a special type of fino sherry exclusive to the area, is the object that's celebrated here with all the typical Andalusian flair: horses, elaborate costumes, flamenco, culinary specialties and partying late into the night.Admission: Free