Europe Traveler's event picks for May 24-26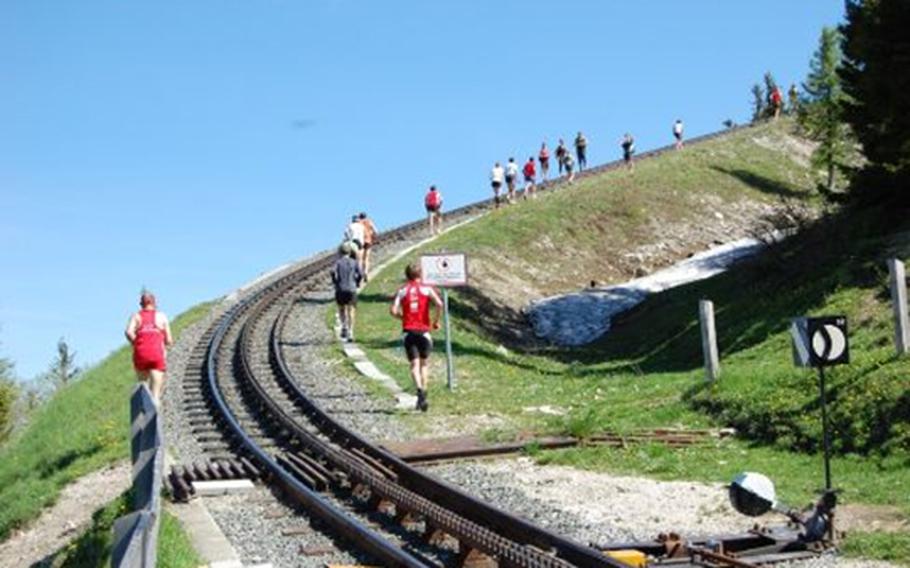 Location: St. Wolfgang im Salzkammergut, AustriaDate: May 26 (from 9:30 a.m.) It's man vs. machine as runners race against the Schafberg steam train. The railway's 45-minute journey time can in fact be bettered by humans, as seen in current track record of 43:03 minutes. Racers set off from the valley station along a 5.8 km trail, passing through meadows, scree slopes with hairpin turns, steep paths and steep rock surfaces before reaching the peak and end station, representing a 1,190-meter gain in elevation. In some years, runners must also face snow.Admission: Free
Location: Malá Strana District, Prague, Czech RepublicDates: May 24-June 1 This English-language performance festival showcases the work of hundreds of artists from around the world, who perform a mix of theater, comedy, music, dance, storytelling and other acts. More than 200 performances of around 40 different shows figure into the agenda. After hours, the Fringe Club provides a place for audience members, performers and staff to mingle.Admission: Tickets at the door to most shows go for 200 Czech crowns, about US $8.70.
Location: Helsinki, FinlandDate: May 25 On Siivous Paiva, or Cleaning Day, the urban landscape is dotted with flea markets set up by private individuals, groups of friends and even businesses. Impromptu stands go up on the city streets, in courtyards, parks, athletic fields and other easily accessible areas. Goods on offer are used items from clothing to books to tools to housewares. This environmentally friendly initiative takes place not only in the capital but in more than a dozen cities throughout Finland.Admission: Free
Location: Burgplatz and Rhine Promenade, Duesseldorf, GermanyDate: May 25 As the traditional stronghold of Japanese business in Europe and home to a sizable Japanese community, this vibrant city by the Rhine makes an ideal place to showcase the cultures and traditions of this distant land. Visitors can sample Japanese foods, watch performances of traditional arts and sports, or get hands on with creative endeavors. Manga fans have their own zone to explore. A program highlight is the Japanese fireworks display at 11 p.m.Admission: Free
Location: Volksfestplatz, Schweinfurt, GermanyDate: May 25 (6 a.m.-4 p.m.) Each year the Red Cross organizes a vast flea market with more than 500 stands offering antiques and collectors items, artwork, jewelry, books, used clothing toys and much more.Admission: Free
Location: Throughout ItalyDates: May 26 On the last Sunday of May each year, wineries that are members of Movimento Turismo del Vino open their cellars to the public, revealing the secrets of wine-making and aging. Most offer accompanying programs of tastings, often accompanied by culinary specialties, live music, readings or other forms of entertainment. Visitors often use the day to hike or cycle between participating venues.