Europe Traveler's event picks for May 17-19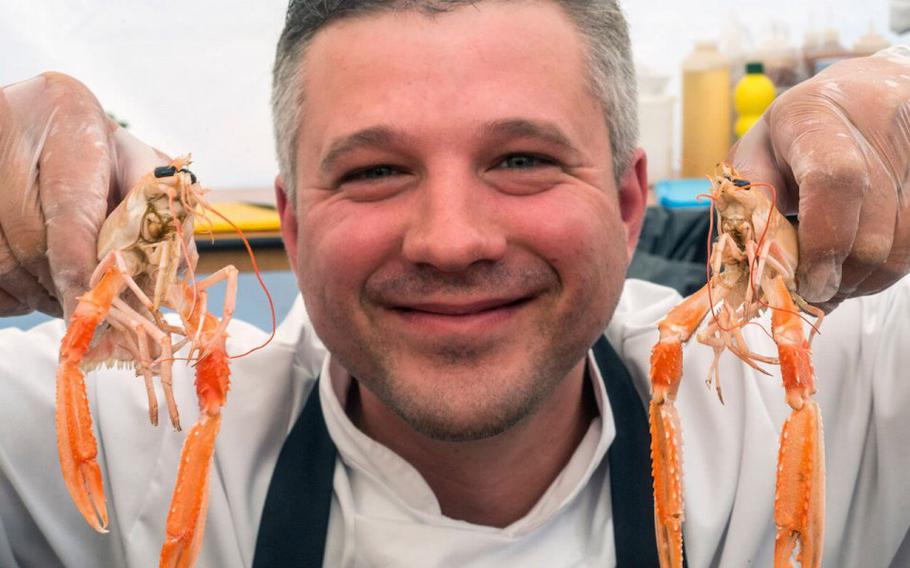 Brussels Pride ParadeLocation: Brussels, BelgiumDate: May 18 The streets of the Belgian capital will be as vibrant as the colors of the rainbow as demonstrators march for equality and recognition. The parade gets underway at 2:30 p.m. from Ravenstein Street and winds up at the Boulevard de L'Empereur. From noon onward, there's also a Pride Village, with acts on stage, booths selling food and drink, the informational stands of more than 40 organizations, and a Women's Square offering entertainment. The Pride Village is set up in the area of the Mont des Arts from noon onward. Admission: Free
Open HouseLocation: Prague, Czech RepublicDates: May 18-19The architectural wonders gracing Prague are many, and for one weekend a year, they're put in the spotlight, with special openings allowing a curious public access to their interior spaces as well. Some 80 buildings from the 15th century to modern times, from cultural heritage to industrial landmarks and even a cemetery, take part in this year's edition.Admission: Free; however, as this massive undertaking is fueled by volunteer efforts, the purchase of a program of souvenirs helps to ensure the event's organization in years to come.
Open Day of the European ParliamentLocation: Strasbourg, FranceDate: May 19 (10 a. m.-6 p.m.) In the run-up to European elections the following week, explore the premises of European Parliament. The accompanying program conceived to illustrate the importance of voting and having a voice in Europe's future includes flag presentations, a chance to exchange ideas with MPs, a quiz testing knowledge of history and politics or watching a dancing flash mob.Admission: Free
Festival de CannesLocation: Cannes, FranceDates: May 14-25 What are your chances of spotting an A-list star amidst the glitter and glitz of the world's best-known film festival? You'll never know unless you try. For the non-famous, things to do in Cannes include standing alongside the red carpet of the Grand Theatre Lumiere in hopes of spotting celebrities arriving for the screenings of the films in which they star, observing the coming and goings along The Croissette, or watching a movie at the beach cinema in the evening. With a little ingenuity, tickets to showings can be had: the bestofniceblog has some suggestions.
International Bluegrass FestivalLocation: Buergerhaus Neuer Markt, Buehl, GermanyDates: May 17-18 Fans of bluegrass can enjoy the sounds of their chosen genre at ticketed indoor concerts or at a free outdoor concert from 11 a.m.-1:30 p.m. on the Johannesplatz. The year's crop of performing artists hails from the U.S.A., Canada and Germany.Admission: ticket prices begin at 17 euros. Saturday's concert with five bands go for 39 euros.
Pforzheimer Bierboerse/ Pforzheim Beer FestivalLocation: Vicenzaplatz, Pforzheim, GermanyDates: May 17-19 (3 p.m.-midnight Fri.; 1 p.m.-midnight Sat.; 11 a.m.-7 p.m. Sun.) Some 30 stands serve up more than 500 types of tasty suds and a range of foods that go best with them. Visitors can sample beers from around the world on the spot or buy bottles to take home with them.Admission: Free
Frühjahrsflohmarkt /Spring flea marketLocation: Karlsplatz, Stuttgart, GermanyDate: May 19 (11 a.m.-6 p.m.) Twice a year, Stuttgart's city center transforms into the site of a marvelous treasure hunt for those interested in picking up others' no longer needed belongings. With some 120 vendors on-site peddling their wares, there's bound to be a bonafide antique or two within the eclectic mix.Admission: Free
Dublin Bay Prawn FestivalLocation: Howth Village, Dublin, IrelandDates: May 17-19 Barbecued, shelled, fried or skewered, the award-winning restaurants of the area will be serving shrimp your way here. Not just prawns but all things seafood are on the menu here, as is live music, entertainment and family fun. This old fishing village on a peninsula just northeast of Dublin is a nice place to experience the country's maritime heritage without traveling far. The city is served with rail connections.
Rail Ale FestivalLocation: Dinas Cross, Pembrokeshire, Wales May 17-19 (11 a.m.-11 p.m. Fri. and Sat.; 11 a.m.-3 p.m. Sun.) More than one hundred real ales on tap, including a beer specially brewed for the event by a local microbreweries, cider and perry transform the goods shed of the local railway station into a lively festival venue. Live music plays on Friday and Saturday. Caterers are on premises to serve tasty fare.Admission: adults pay 7 pounds on Fri. or Sat. and 3 pounds on Sun.; beer and cider is purchased through a token system. Starter packages are also available.