Europe Traveler's event picks for March 22-24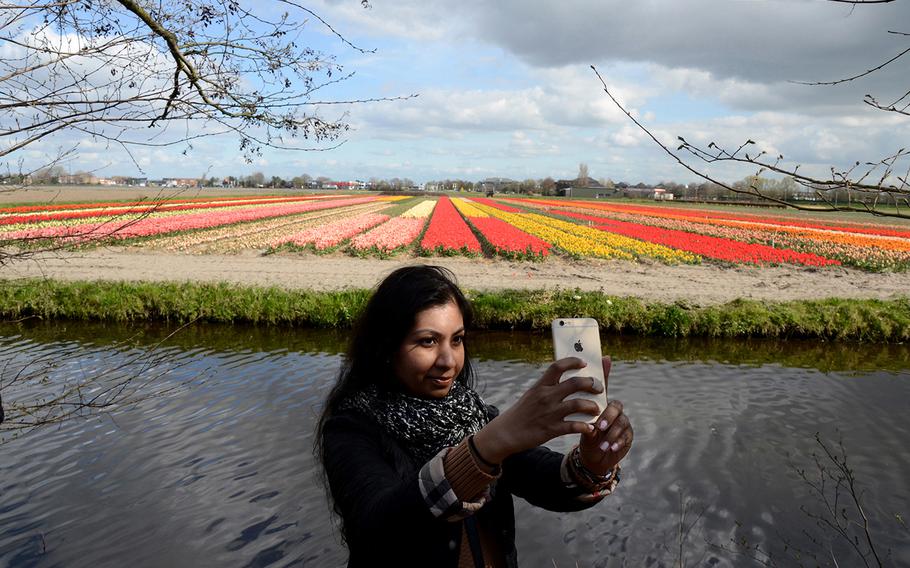 Vienna Blues SpringLocation: Reigen, Hadikgasse 42, Vienna, AustriaDates: March 20-April 30 What's billed as the longest blues festival in the world offers a mix of legendary names, promising newcomers and best-kept secret performers. Concerts take place across four venues. Those taking to the stage include Mike Zito, Leon Atkins -- aka Little Jimmy Reed -- John Jagger with the Vargas Blues Band, Vanja Sky, Sue Foley, the Hamburg Blues Band with Chris Farlowe and Mickey Moody and a host of others. A blues gala, unplugged session and collaborations round out a packed program.Admission: A festival pass for all concerts at the Reigen costs 230 euros, a pass for six concerts goes for 110 euros. Tickets to individual concerts are available as well.
Brassicole de TournaiLocation: Grand Place, Tournai, BelgiumDates: March 23-24 This festival offers the chance to taste more than 100 Belgian beers and meet with the brewers who made them. Some 27 breweries in all have a presence here. Tasting dishes perfectly complementing the beers are on sale too. From 1 p.m.-3 p.m. Sunday, a regional folk orchestra provides the musical entertainment.Admission: Free
Keukenhof GardensLocation: Lisse, NetherlandsDates: March 21-May 19 Keukenhof opens its gates for the eight-week run of its annual floral extravaganza. By its end, roughly 1 million people from around the world will have admired the pretty blooms of tulips and other flowers in an ideal setting of landscape park, natural garden, woods with a windmill and sculpture garden. Children can enjoy a maze, playground and petting zoo or embark upon a treasure hunt through the park. Each year, 40 gardeners plant 7 million bulbs at locations throughout the park to ensure there's something eye-catching no matter the time of your visit. The theme of the 70th edition of this festival is "Flower Power." Admission: 18 euros adults; 8 euros ages 4-17, and free for those ages three and under.
Location: Heiligengeistfeld, Hamburg, GermanyDates: March 22-April 22 Three times a year, Hamburg is the site of a fun fair offering not only the latest in attractions, but as an event integral to the fabric of the city, an atmosphere all its own. The fair is billed at the largest in northern Germany. At 10:30 p.m. on all Friday nights, fireworks shows take place with the exception of Good Friday, April 19, when the fair remains closed throughout the day.Admission: Free
Location: Phoenixhalle in Roemerkastell, Bad Canstatt/ Stuttgart, GermanyDates: March 23-24 (noon-10 p.m. March 23; 11 a.m.-7 p.m. March 24) A fair celebrating food and lifestyle offers new ideas for the kitchen, barbecue, free time and outdoor living. Gourmets and those who enjoy the finer things in life have the chance to discover new trends in decor, cooking aids, sausages and cheese, international delicacies, condiments, spices, refreshing drinks, oils, superfoods and the like.Admission: 12 euros adults; those 13 and under enter free.
SommertagszugLocation: Luisenpark, Mannheim, GermanyDate: March 24 This parade to drive out winter is a traditional event with deep roots in this part of Germany. All elves, flower children and woodsy types feeling ready to welcome spring are invited to gather in this pretty park. The parade gets going by the main entry at 2:30 p.m. and ends at the Seebuehne with the burning of a giant snowman effigy. Local groups of children entertain with their traditional songs and dance schools dazzle with their latest routines.Admission: viewing the parade is free, but the usual park entry fee applies. Adults pay 8 euros, entry for ages 6-15 costs 4 euros, and those ages five and under enter free.
Movies That MatterLocation: Filmhuis Den Haag and Theater aan het Spui, The Hague, NetherlandsDates: March 22-30 As the seat of the U.N.'s International Court of Justice, The Hague is the more than fitting host to a movie festival which raises awareness and stir debates about human rights, sustainability and the fight against injustice. In addition to the screening of some 70 films, the program includes discussions, debates, talk shows, Q&A sessions and other activities.Admission: Single film screenings are 10.50 euros; other events priced separately.Website:www.moviesthatmatter.nl
Open Tower DayLocation: Amsterdam, NetherlandsDate: March 23 (generally 10 a.m.-4 p.m.; varies by location) Gain a whole new perspective on the Netherlands' capital as 21 high places, from modern towers to centuries-old church steeples, allow visitors exceptional access on this day. For the best view, bring along your binoculars. Some sights require do require guests to pre-register.Admission: Free