Europe Traveler's event picks for March 15-17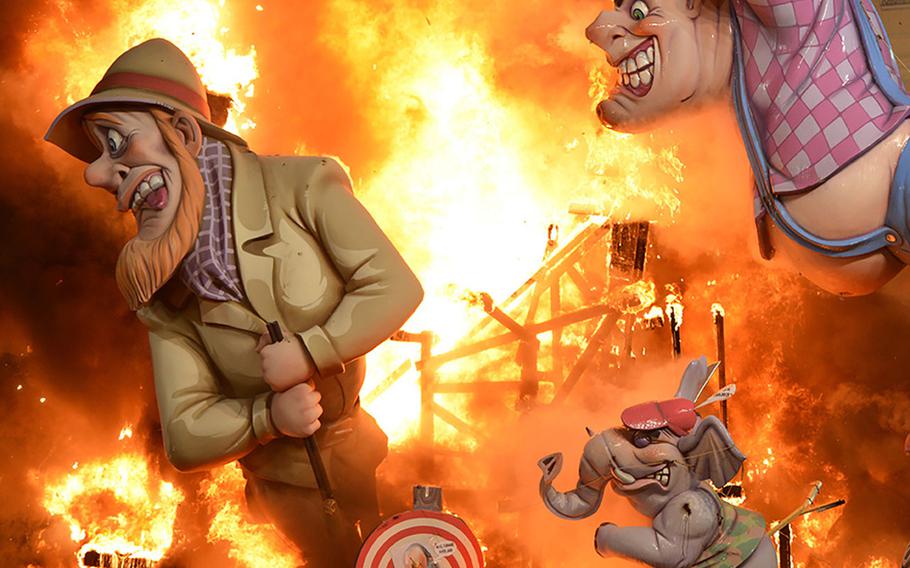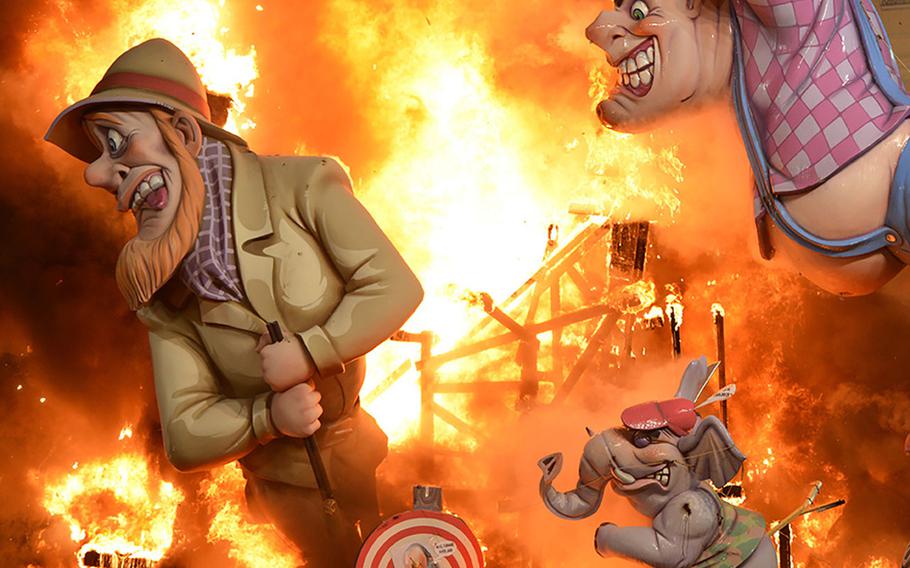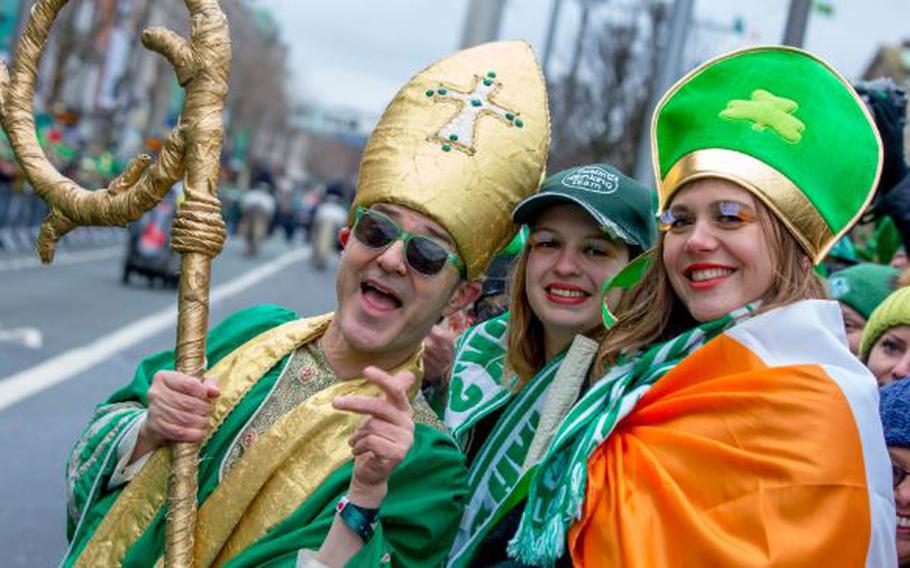 St. Patrick's Day CelebrationsLocation: Trafalgar Square, London, EnglandDates: March 17 (noon-6 p.m.) Trafalgar Square's the place to be in London on St. Patrick's Day. There revellers can enjoy Irish entertainers, arts and crafts stalls, and food stands serving dishes typical to the Emerald Island. The annual St. Patrick's Day Parade made up of elaborate floats, marching bands, sports clubs and Irish dancing schools from Ireland, the U.S. and the United Kingdom sets off from Piccadilly at noon on March 17 and traverses a 1.5-mile route leading to Trafalgar Square.Admission: Free
Rock the PistesLocation: Les Portes du Soleil, France and SwitzerlandDates: March 17-23 The vast French and Swiss border-straddling Les Portes du Soleil ski resort area plays host to dozens of concerts by French and international rock and pop acts, several of which take place in gorgeous natural settings directly on the slopes. The main concerts take place at 1:30 p.m.; these are preceded by DJ sets from 12:45 p.m. Each day's concert takes place at a new location.Admission: Ski passes go for 53 euros and up; one some days, a two for one offer applies.
RendezVinoLocation: Messe Karlsruhe, Messeallee 1, Rheinstetten, GermanyDates: March 15-17 (noon-8 p.m. March 15; 10 a.m.-6 p.m. March 16-17) Vintners from the wine-growing regions of southern Germany are making some truly top class wines these days, and they're eager to show them off to a discerning public. But these aren't the only exhibitors on hand. They rub shoulders with those offering whisky, gin, craft beer and delicacies from around the world. New this year is a chance to indulge in coffee tastings. Admission to the parallel-running lifestyle fair named INVENTA is included with the cost of the ticket.Admission: Adult tickets cost 15 euros at the door; ages 11 and under enter free. After 4 p.m., the Happy Hour ticket goes for 8 euros.
Mittelalterlicher Jahrmarkt/Middle Ages MarketLocation: Herzogenriedpark Mannheim, Max-Joseph-Strasse 64, 68169 Mannheim, GermanyDates: March 15-17 (3 p.m.-9 p.m. March 15; 11 a.m.-9 p.m. March 16; 11 a.m.-6 p.m. March 17) Travel back in time to an age when knights and jesters, Vikings, Celts and other folk plied their crafts and entertained themselves with the sound of bagpipes and drums. Exhibitors in historical costume demonstrate the trades of yesteryear, and a birds of prey show fascinates all ages.Admission: Adult entry costs 7 euros; those in costume pay 5 euros; children ages 6-15 pay 4 euros, and those who stand less than the height of a sword enter free.
St. Patrick's Day FestivalLocation: Dublin, IrelandDates: March 14-18 Dublin at this time of year is something for the bucket list. Four straight days of festivities including performances, film screenings, exhibitions, guided walks, spoken word, literature, visual arts and more entertain and enlighten. Over 30 events are included in the festival agenda featuring both Irish and international acts. Always a highlight is the St. Patrick's Day parade. This year's edition marches forth from Parnell Square at noon March 17.Admission: Free
Fallas Bonfire Festival of San JoséLocation: Valencia, SpainDates: March 15-19 When it comes to welcoming spring, Valencia knows how it's done. Throughout the week, visitors can marvel at around 800 cardboard monuments known as ninots. These gigantic statues, some of which reach are built to more than 60 feet in height, are set aflame during the crema, a spectacle of light, music and fireworks. Other highlights include fireworks displays known as mascletás and the parades of floral offerings to the Virgin Mary.Admission: Free
International Comedy FestivalLocation: Various venues in Glasgow, ScotlandDates: March 14-31 British humor may be different from that of the U.S., but it's easy enough to appreciate it. What's billed as Europe's biggest comedy festival features well-known comedians not only from the U.K. but other English speaking lands. With over 500 shows in 54 venues, there's bound to be someone whose humor you get taking to the stage.Admission: Ticket prices start at 4 pounds; some shows allow visitors the option of paying what they decide the performance was worth following the show.
Geneva International Motor ShowLocation: Palexpo, Route François-Peyrot 30, 1218 Le Grand-Saconnex, SwitzerlandDates: through March 17 (10 a.m.-8 p.m. weekdays; 9 a.m.-7 p.m. Sat. and Sun.) Get your motor running and head out on the highway to take in one of the most prestigious auto shows of the whole world. Close to 200 exhibitors including most major makers present some 900 cars across seven spacious halls. The show's spring date gives manufacturers a chance to present their latest creations before they are launched on the market. Each year, more than 100 world and European premieres are unveiled here.Admission: Adults pay 16 Swiss Francs; ages 6-16 and retirees pay 9 Swiss Francs; 50 percent discount for entry after 4 p.m.