Europe Traveler's event picks for Jan. 23 and beyond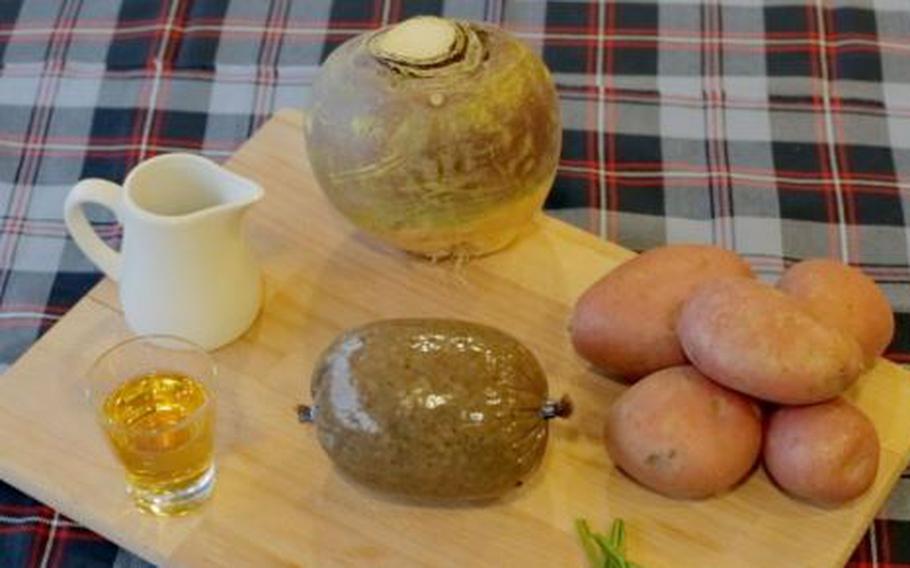 Mozart WeekLocation: Salzburg, AustriaDates: Jan. 23 - Feb. 2 On and around the occasion of Wolfgang Amadeus Mozart's Jan. 27 birth date, the Mozarteum Foundation organizes a series of concerts drawing in some of the world's best artists and an international audience. This year's edition focuses on the music Mozart composed for wind and brass instruments.Admission: Concerts are separately ticketed events.
Katharine Of Aragon FestivalLocation: Peterborough, EnglandDates: Jan. 23-26 Henry VIII's first wife, Katharine of Aragon, was buried at the Peterborough Cathedral on Jan. 29, 1536. Each year the date is commemorated with Tudor-themed events including interactive encounters with costumed characters, guided walks and an evening of Spanish music, drama and dance played on period instruments. Admission: Admission to "At Home with the Tudors" in the Peterborough Museum costs 4 UK pounds adults ($5.20) and 3 pounds for children.
Red Wine HikeLocation: Freinsheim, GermanyDates: Jan. 24 – 26 (from 6 p.m. Jan. 24 and from 11:30 a.m. Jan. 25 and 26) No matter the weather, the vineyards of this small town along the German Wine Road will welcome guests with a trail leading past numerous stands selling red and mulled wine alongside warm and hearty fare. Special events include the torchlit night hike at 6 p.m. Jan. 24 and a 10 km run up the Ochselkopf from 9:30 a.m. Jan. 26.Admission: Free
TradfestLocation: Temple Bar district, Dublin, IrelandDates: Jan. 22-26 This festival showcases the best of both Irish and international trad and folk artists while nurturing the next generation of Irish musicians. Artists play folk, nu-folk and world music in some of Dublin's most historic places, from an old jail to the splendid City Hall. Films, exhibitions, concerts geared to young listeners, a taste trail and other activities round out the program.Admission: The event is a mix of ticketed and free events.
Sant'Orso FairLocation: Aosta, ItalyDates: Jan. 30-31 Each year on the fixed dates of Jan. 30 and 31, artists and craftsmen from the Valle d'Aosta display and sell display their handiwork alongside Aosta's ancient Roman walls. Goods on offer include sculpture, inlay on wood, soapstone, wrought iron, leather goods, weaving, lace, wicker, wooden carvings, household objects and more. A food and wine pavilion offers typical flavors of the Aosta Valley and local street food. The high point of this popular festival is the Veillà, in which the lit-up streets remain full of visitors throughout the night.Admission: Free
Burns NightLocation: Countrywide, ScotlandDate: Jan. 25 The anniversary of Robert Burns' Jan. 25 birth date is marked throughout Scotland and far beyond with the traditional Burns Supper. The night includes a hearty feast of haggis, neeps and tatties, the reciting of Burns' poems and songs, and many drams of whisky. Piping in the haggis, the reciting of the Address to a Haggis, and tribute speeches are all essential elements of a proper celebration. Nowhere near Scotland? Pubs, language schools and expat organizations around the globe often offer their own takes on the event which are open to the public with advance booking.
Ice & SoundLocation: Saas-Fee, SwitzerlandDates: Jan. 24 – 25 More than 100 top athletes representing the elite of the ice climbing world compete on frozen structures in the 100-foot high Ice Dome to the delight of spectators. Culinary specialties are available in a heated catering tent, and parties offer after-hours action. During the day, visitors have the chance to try climbing the ice for themselves under the watchful eye of trained personnel.Admission: Entrance costs 20 Swiss Francs ($20.65) for one day or 30 CHF for both days. Those under 16 enter free.