Europe Traveler's event picks for Jan. 16-19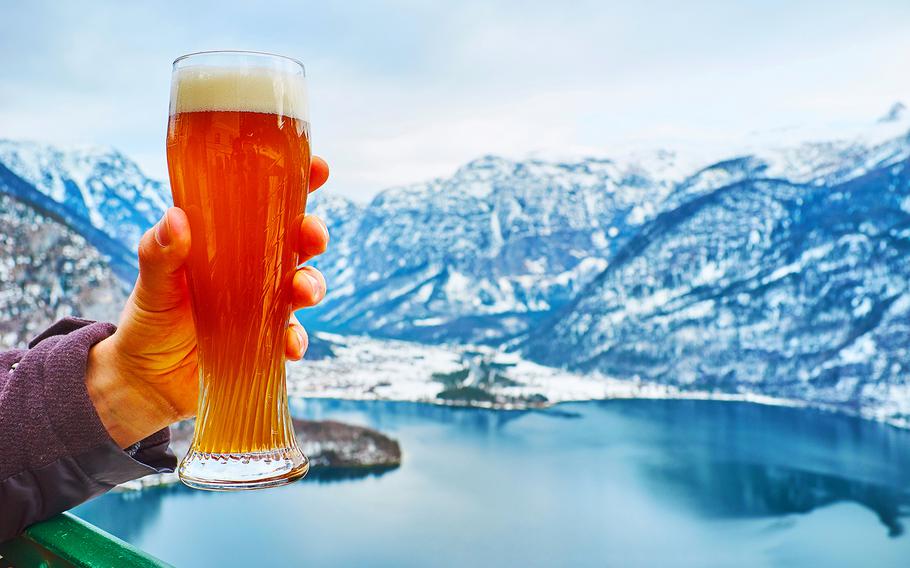 Location: Messe Innsbruck, Haupthalle A, Eingang Ost, Innsbruck, AustriaDates: Jan. 16-19 (11 a.m.-7 p.m. daily; Sat. until 9 p.m.) This fair presents international fine art from the past two centuries, including paintings, works on paper, graphics, sculptures, photography, new media and numerous other objects. Some 90 galleries and art dealers from 10 nations have a presence here. A special show is dedicated to the British artist John Kiki.Admission: Adult tickets go for 12 euros.
Location: The Maltings, Ship Lane, Ely, Cambridgeshire, CB7 4BB, EnglandDates: Jan. 16-18 (6 p.m.-10 p.m. Jan. 16; 10:30 a.m.-10:30 p.m. Jan. 17 and 10:30 a.m.-8 p.m. Jan. 18) A superb choice of real ales, ciders and mead awaits all those who appreciate a good brew. Micro-breweries and beers from East Anglia, the Midlands and the north of England are particularly well-represented here. Gluten free and vegan ales are among those available for sampling.Admission: Entry costs 2 UK pounds, a glass goes for 3 pounds, and purchase of beer takes place by means of a token system. The venue is open only to those age 18 or over.
Location: Messe, Mahdentalstrasse 116, 71065 Sindelfingen, GermanyDates: Jan. 16-19 This vast fair offers high-quality objects from glass to jewelry, art, furniture, porcelain, silver and more. In addition to bona-fide antiques, stylish contemporary interpretations of classic designs and modern pieces are on sale here as well.Admission: Tickets go for 12 euros. Children up to the age of 15 enter for free.
Location: Verona Fiere, Viale del Lavoro, 8, 37135 Verona, ItalyDates: Jan. 16-19 Major motorcycle manufacturers show off their latest models at this exhibition which attracts in excess of 170,000 visitors annually. U.S. brands Harley-Davidson and Indian are represented, as are BMW, Ducati, Kawasaki, Moto Guzzi, Triumph, Yamaha and many others. Off-road vehicles are also shown here. A supporting program includes stunt shows and the chance to drive a Jeep over an obstacle course.Admission: Tickets cost 18 euros when purchased online or 20 euros at the gate. Ages 14-17 pay 15 euros, and those 13 and under enter free.
Location: Glasgow, ScotlandDates: Jan. 16-Feb. 2 This annual folk, roots and world music festival celebrates Celtic music and its connections to cultures across the globe. For just over two weeks, 2,100 musicians from Glasgow, other parts of Scotland and around the world will enliven the town with concerts, ceilidhs, talks, art exhibitions, workshops and other inspired happenings.Admission: A number of free events are included in the program; tickets to other events are sold separately.
Location: San Sebastian, SpainDate: Jan. 20 The city celebrates its patron saint with this lively parade of costumed drummers. Festivities kick off at midnight with the raising of the flag at the Plaza de la Constitucion, and for the next 24 hours, groups of drummers perform throughout the city. More than 147 companies, accompanied by drums, brass bands and flag bearers, enliven the streets with their music and steps.Admission: Free
Location: Blatten Belalp, SwitzerlandDate: Jan. 18 (from 9:30 a.m.) A week of fun on the slopes culminates with a downhill ski race that differs from others in what the competitors wear. Here, racers wearing the costumes, pointy hats and painted faces of witches battle to be first down a highly challenging, eight-mile course. The route begins in Hohstock, passes Kuehmatte and Tschuggen, and ends in the Alpine village of Blatten. Parties take place on the nights before and after the race.Admission: Free
---
---
---