Europe Traveler's event picks for Jan. 11 and beyond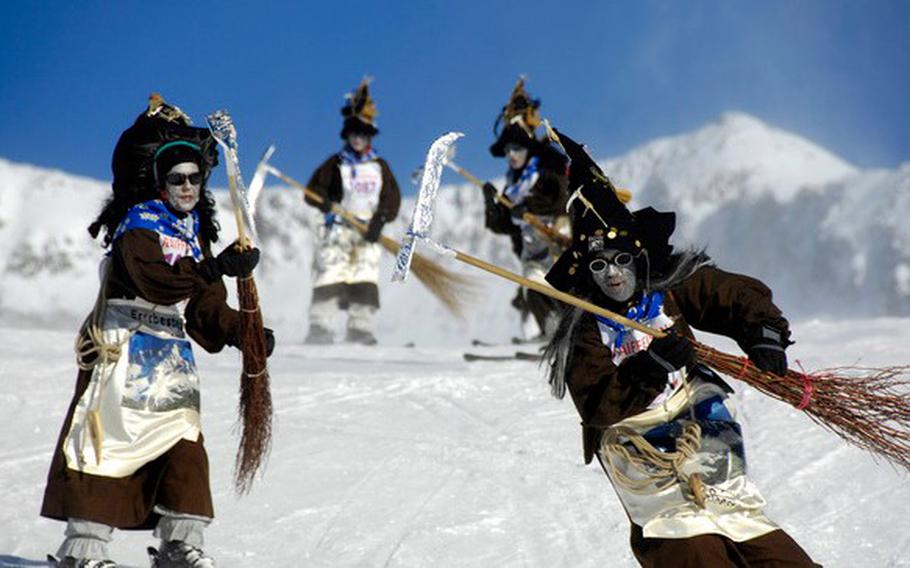 The London Short Film FestivalLocation: Institute of Contemporary Arts, BFI Southbank and many other venues in London, EnglandDates: Jan. 11-20 The London Short Film Festival is the UK's leading showcase for cutting edge short films, both homegrown and international. The program includes the works of both established filmmakers and up-and-coming talents. Over 500 films are screened, shored up by ambitious cross-arts side events.Admission: Tickets to the screening of several short films go for 12 pounds.
Paris Winter SalesLocation: Paris, FranceDates: Through Feb. 19 The clearance sale of winter items is serious business in Paris, with the dates of the sales governed by law. The longer an item sits on a shelf, the lower its price will go. But don't wait too long, as at any moment, someone else may decide the price is right.Admission: Free
Karlsruher Craft Beer FestivalLocation: Zirkuszelt Messplatz, Durlacher Allee, Karlsruhe, GermanyDates: Jan. 11-13 Visitors will be spoiled for choice when it comes to deciding what to drink at this beer lover's paradise housed in a circus tent. Try a dizzying range of beers and get to know the brewers behind them. Stands selling street food mean the sampling doesn't have to stop when hunger strikes.Admission: 8 euros; the price includes a few vouchers to redeem on the spot.
The Holiday ExhibitionLocation: Stuttgarter Messe, Stuttgart, GermanyDates: Jan. 12-20 Seek inspiration for the upcoming year's vacations and short trips by checking out what more than 2,100 representatives of various destinations and the hospitality industry hold in store for travelers seeking all types of holidays, from sedate and secluded beach getaways to party-all-night-long raves. Within the larger framework of this event, themes of special interest are featured to include cycling (Jan. 12-13); golfing and wellness (Jan. 17-20) and cruising and ship travel (Jan. 17-20).Admission: Adults pay 15 euros at the door or 13 euros when tickets are booked online. Admission after 3 p.m. costs 7.50 euros.
World Mountain Bike Chariot Racing ChampionshipsLocation: Llanwrtyd Wells, WalesDate: Jan. 12 Specially constructed chariots race against each other and the clock to determine this year's so-called World Champions. The chariots are pulled by two cyclists on mountain bikes riding in tandem. Teams of three compete, including two on bikes and one riding in the chariot. The event takes place in parallel with the Saturnalia Winter Warmer Real Ale Festival, a chance to sample local brews and Roman-inspired treats.Admission: Race entry fee is 20 pounds per team; free to watch.
Witches DescentLocation: Blatten Belalp, SwitzerlandDate: Jan. 12-19 Downhill skiers dressed as witches race along an eight-mile stretch. The costumes might be silly, but the race itself is serious. The route begins in Hohstock, passes Kuehmatte and Tschuggen, and ends in the Alpine village of Blatten. Events include a children's race Jan. 12, witch's night parties Jan. 18 and 19, and the main event, the "Hexenabfahrt" from 9:30 a.m. Jan. 19.Admission: Free