Europe Traveler's event picks for Jan. 10-12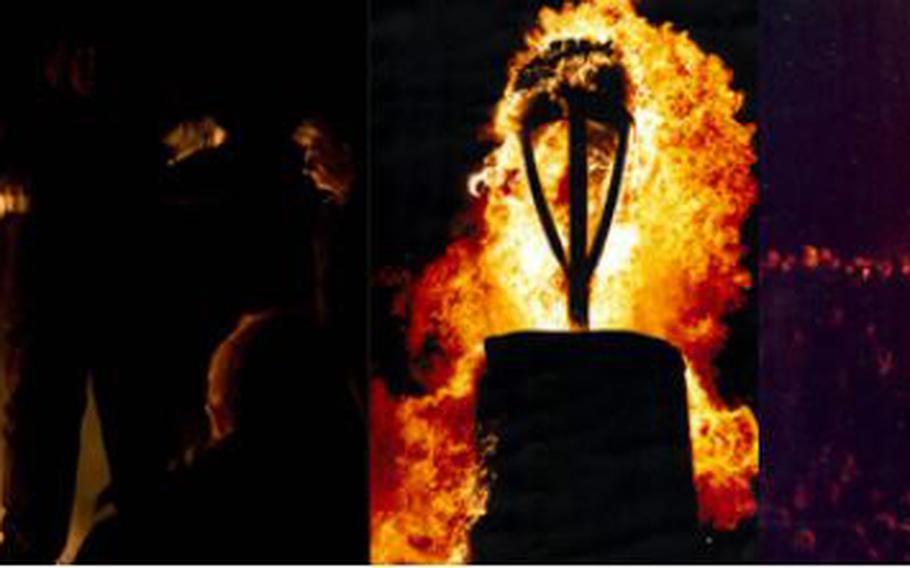 Brussels Motor ShowLocation: Place de Belgique 1, 1020 Brussels, Belgium Dates: Jan. 10-19Cars, motorcycles and other new options in the world of mobility await discovery here. In contrast to other international auto shows, every car make on the European market has a presence at this exhibition. A separate section is Dream Cars, in which exclusive models and impressive super cars are on display; to see this part of the show, visitors must pay a 7-euro surcharge.Admission: 15 euros adults, 10 euros ages 6-12, free for ages five and under.
The London Short Film FestivalLocation: Institute of Contemporary Arts, BFI Southbank and other venues, London, UKDates: Jan. 10-19 This festival is billed as the UK's premiere showcase for emerging and established, home-grown and international short-form films. Awards are given to the best international, documentary, animated and low-budget short productions. Admission: several films of a specific type or genre are generally bundled into a single showing; for example, a screening of ten films on opening night goes for 10 UK pounds.
World Club Dome Winter EditionLocation: Merkur Spiel-Arena, Arena-Str. 1, 40474 Düsseldorf, GermanyDates: Jan. 10-12 (3 p.m.-1:30 a.m. next day Jan. 10; 2 p.m.- 3 a.m. next day Jan. 11; and 2 p.m.-11 p.m. Jan. 12) Techno fans can dance the hours away as more than 100 acts and DJs play club music in a covered and heated arena normally used for soccer games.Admission: Tickets prices start at 121 euros when ordered online in advance.
Impuls FestivalLocation: Redoute, Gottfried-Schäffer-Str. 2, 94032 Passau, GermanyDates: Jan 10-11 This pop culture and club concert festival offers some 25 concerts representing all varieties of popular music, from folk to hip hop, indie to hardcore. Concerts take place throughout the town. On Jan. 10, three bands play at the Redoute, whereas on Jan. 11, groups play at seven different locations.Admission: Passes to all concerts go for 15 euros.
The Holiday ExhibitionLocation: Stuttgart Messe, Messepiazza 1, 70629 Stuttgart, GermanyDates: Jan. 11-19 Plan your next getaway by visiting this massive expo of destinations, various types of vacations and other tourism-related products. Entertainment and shows make attending a bit of a mini-break unto itself. This year's guest country is Montenegro.Admission: 15 euros adults and 13 euros ages 6-15. Tickets bought online are marginally cheaper.
Burning of the ClavieLocation: Burghead, ScotlandDate: Jan. 11 In a tradition tracing its roots back to ancient pagan rituals practiced across Scotland, this festival celebrates the date villagers consider the New Year according to the Julian calendar. On the night of the festival, a wooden barrel is filled with tar and staves, set ablaze and paraded through the streets of the town. While spectators are welcome to attend, only the town's citizens are allowed to carry the barrel.Admission: free
World Mountain Bike Chariot Racing ChampionshipsLocation: Llanwrtyd Wells, Wales, UKDate: Jan. 11 The World MTB Chariot Racing Championships are in reality mountain bike riding competitions in which teams of three race on a special type of custom designed "chariot" with two riders and one passenger. After watching the races, visitors can enjoy the Real Ale Festival being held in town simultaneously.Admission: free