Europe Traveler's event picks for Feb. 7-9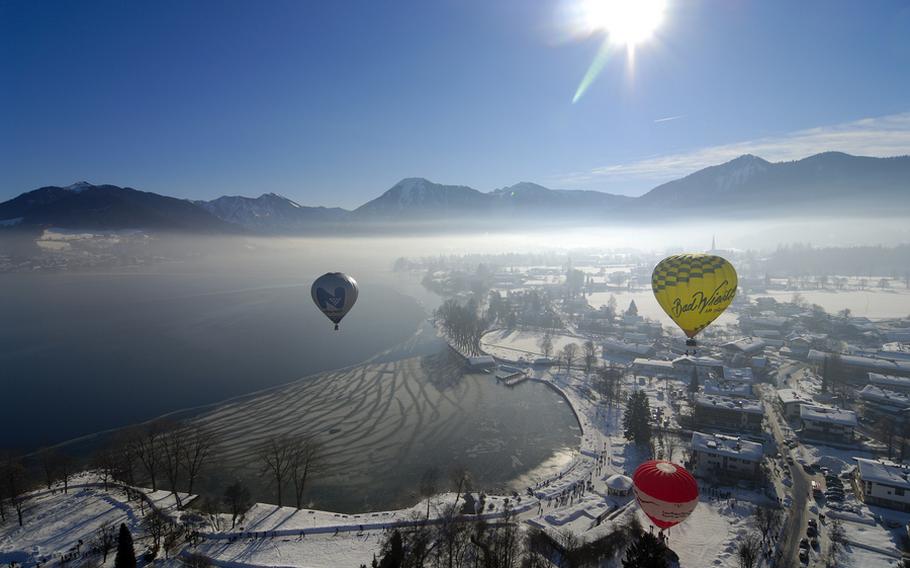 Location: Copenhagen and countrywide, Denmark Dates: Feb. 6-29 Vinterjazz, a nationwide music festival that takes place in February each year, spans across three weeks and delivers a program of some 600 concerts in more than 100 venues across the land. International stars tour the country while ambitious and innovative Danish projects get off the ground. The club-like setting of most concerts provides an intimate atmosphere conducive to interaction between artist and listener. The festival celebrates its 20th anniversary edition this year. Admission: Tickets are sold to individual concerts. A handful of events offer free admission.
Location: Saku Arena, Paldiski maantee 104b, 13522, Tallinn, Estonia Dates: Feb. 8-9 What's billed as one of the world's foremost skateboarding and BMX contests celebrates 20 years of action in 2020. Some 160 BMX riders and skateboarders from around the world take park in contests in the disciplines of Pro BMX Street & Park and Pro Skate­boarding. Sister Session is a separate BMX contest exclusively for females. Side events and after-parties are fun for athletes and spectators alike. Admission: Festival passes at the venue go for 38 euros. Single-day admission costs 23 euros on Sat. and 27 euros on Sunday.
Location: Metz Expo, Rue de la Grange aux Bois, 57070 Metz, France Dates: Feb. 6-9 Crafty types can find all the supplies they need for their favorite hobby or to start a new pursuit. In addition to purchasing materials, visitors can enjoy demos, workshops and other inspirational activities. Around 150 exhibitors will be displaying their yarns, fabrics, paints, stamps and other wares. Crafts aren't your thing? The Chocolat 2020chocolate fair runs in parallel, and tickets are sold separately. Admission: Online tickets go for 6.50 adults. Children ages nine and under enter free.
Location: Seepromenade, 83707 Bad Wiessee, Germany Dates: Through Feb. 9 The sight of colorful hot air balloons arising high above the snow-capped peaks of the Alps is a sight all ages can enjoy. Around 20 balloons in all shapes, sizes and colors take part in the event. On Saturday and Sunday, the promenade around the lake is the sight of a pop-up village offering warming beverages and culinary treats. Live music, a fire show and a children's program round out the program. Admission: Free
Location: Szabadsag ter, Budapest, Hungary Dates: Feb. 7-9 Butchers and small-scale producers of artisan products from cheese to honey are on hand to sell their quality goods directly to the public. In addition to sampling the meat from this domestic breed of pig, visitors can enjoy local cuisine, live music, an exhibition of domestic animals and the country's famed brandies and wines. Admission: Free
Location: Van Nellefabriek and other venues, Rotterdam, Netherlands Dates: Feb. 6-9 (11 a.m.-7 p.m. daily) This art fair, one of the Netherlands most important events of its kind, celebrates art created by fresh new talents. Special openings, design and photo exhibitions in museums and art institutions, lectures, guided tours, debates, pop-up shows and other activities animate the urban landscape. A new initiative this year is The Performance Show, which takes place at the Atelier van Lieshout. Admission: Tickets go for 16.50 euros when purchased online or cost 19.50 euros at the door. Children aged 12 and under enter free.
Location: Finse, Norway Dates: Feb. 7 – 9 A city roughly halfway between Oslo and Bergen located along the train route linking the two cities serves as the venue to this unique event in which musicians play on instruments made of ice. Snow-draped mountains form the backdrop to a total of nine concerts, each with its own emphasis. Because it's so cold outside, concerts generally last only a half-hour or so. The frigid temperatures and tranquility of the setting ensure a spectacular quality of sound. Admission: Both festival passes and tickets to individual concerts are available. Tickets to the concert on Feb. 7, for example, go for 935 Norwegian Krone, or about $101.60.
Location: St. Moritz, Switzerland Dates: Feb. 9 and 16 Noble thoroughbreds and their jockeys come from all parts of Europe to take part in this race on the frozen lake of St. Moritz. There's plenty of tradition behind the event which has been staged here for over 100 years. VIPs turn out in force not only to watch the thrilling action but to see and be seen. Placing a bet on your favorite horse is a good way to claim part of the action. Admission: Standing room only costs 25 Swiss Francs (about $26). Children up to the age of 16 enter free.