Europe Traveler's event picks for Feb. 20-22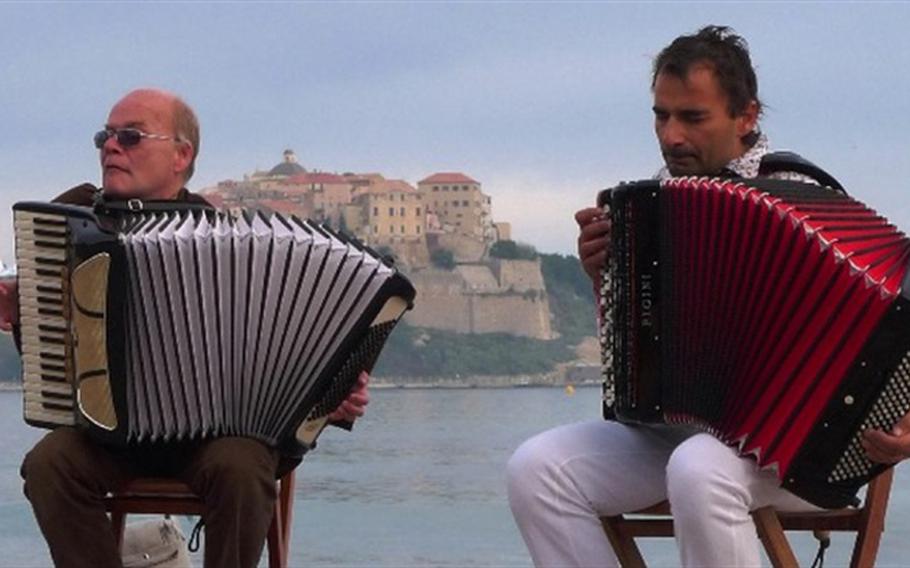 Accordion FestivalLocation: Vienna, AustriaDates: Feb. 22-March 22 This festival focuses on the accordion, an instrument which finds its way into both high and popular culture and Viennese, folk and world music. A series of some 20 packed programs are performed by masters in their respective genres. On Sunday afternoons, silent films are accompanied by live performances of their soundtracks. Accordion workshops round out the offerings.Admission: Most tickets go for around 25 to 27 euros.
International Beer Festival BudweisLocation: Exhibition Grounds, Ceske Budejovice, Czech RepublicDates: Feb. 20-22 (from 4 p.m. daily) In this competition and beer festival rolled into one, dozens of domestic and foreign breweries vie for the coveted Gold Brewer's Seal awards bestowed across numerous beer styles. Over 245 breweries from 20 countries competed in the contests held in most recent years.Admission: Entry to last year's event cost 130 Czech Koruna, about $5.70.
The London Classic Car ShowLocation: Olympia, Hammersmith Rd, Hammersmith, London W14 8UX, EnglandDates: Feb. 20-23 More than 500 classic cars are on display here, to the delight of collectors and auto enthusiasts alike. Taking center stage this year are the 1987 Rothmans Porsche 962C, Adrian Newey's Lotus 49, and Sir Stirling Moss's Maserati 250F. Range Rover celebrates a milestone 50 years as the leading luxury SUV, and the Audi quattro marks 40 years since its release.Admission: Adult tickets cost 25 pounds (about $32.60) when ordered in advance or 30 pounds at the door; ages 6-16 pay 20 / 22 pounds. Booking online in advance saves visitors a few pounds.
Combat Naval FleuriLocation: Port de la Santé, Villefrance-Sur-Mer, FranceDate: Feb. 24 (11 a.m.-5:30 p.m.) In this postcard-perfect town on the French Riviera, a procession of traditional Mediterranean boats known as pointus are handsomely decked out with carnations and mimosas. Once the boats come ashore, costumed sailors disembark and walk along the pier, throwing flowers to the spectators. The program includes a folk group parade, a naval battle and a serenade with folk groups.Admission: Free
BerlinaleLocation: Berlin, GermanyDates: Feb. 20-March 1 The Berlin International Film Festival is considered one of the "Big Three" film festivals, alongside the Venice Film Festival and Cannes Film Festival. Stars of the German screen, and plenty of English-speaking actors too, can often be spotted. Some 400 films of all genres, lengths and formats are screened here. Spoken-word events, audience discussions and expert panels facilitate active participation in the festival.Admission: Tickets to most screenings cost 13 euros.
Fishing, Boating and Outdoor ShowLocation: Fiera di Vicenza, Viale della Oreficeria 16, Vicenza, ItalyDates: Feb. 21-23 One of Italy's most important fairs for fishing and pleasure boating offers fans of the sporting life the chance to check out the latest gear made by Italian and international manufacturers. All types of fishing are represented here, from fly to sport to spinning. Demonstrations of the various equipment are also on the agenda.Admission: Online tickets go for 13 euros; at the door, these cost 17 euros.
FantasportoLocation: Rivoli Theater, Porto, PortugalDates: Feb. 25-March 8 Fantasporto is known as one of the leading festivals for fantasy, horror and sci-fi films. Many of the films screened make their international debuts here. A special section of the festival titled The Orient Express highlights films from Asia.Admission: Tickets to individual films can be purchased online. Festival passes go for around 100 euros.
Jerez FestivalLocation: Teatro Villamarta and other venues, Jerez de la Frontera, SpainDates: Feb. 21-March 7 Flamenco, which refers not only to dance but song and guitar performances as well, is considered one of Spain's national art forms. It originated and continues to thrive in the south of Spain, particularly in Andalusia. Jerez celebrates this traditional form of music with concerts performed by both local talents and world-class performers in the city's main theater and the flamenco clubs known as peñas. Communal dance classes also make up part of the program.Admission: Ticket prices begin at 20 euros.