Europe Traveler's event picks for Feb. 14-16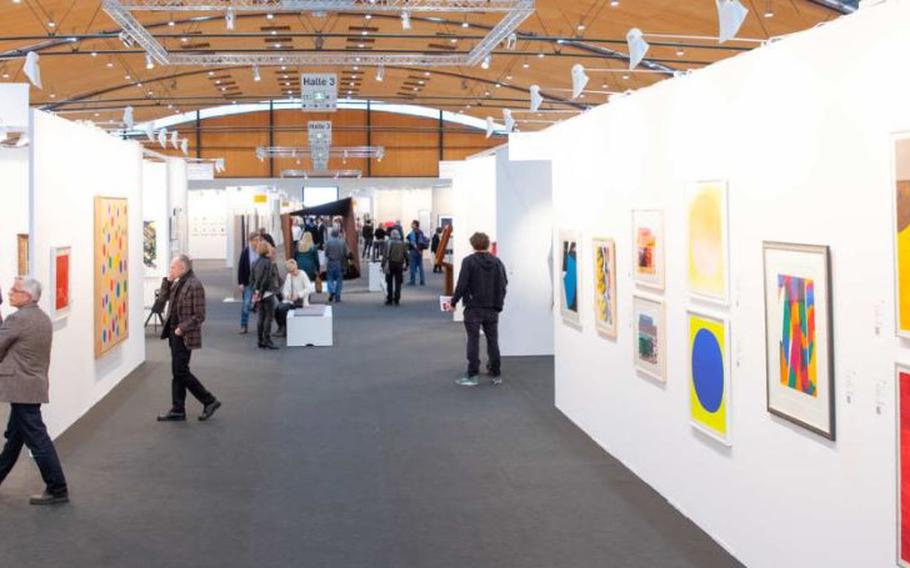 Salon des Vins des Vignerons Independants
Location: Parc des Expositions, 7 Place Adrien Zeller, 67000 Strasbourg, FranceDates: Feb. 14-17 (11 a.m.-9 p.m. Feb. 14, 10 a.m.-7 p.m. Feb. 15-16 and 10 a.m.-5 p.m. Feb. 17) Wine aficionados can sample the whites, reds, roses and sparkling wines of independent producers from all the regions of France, and once they find something to their taste, purchase it by the carton and take it home at once. A variety of culinary treats help keep visitors well fueled.Admission: Adults pay 6 euros; children ages 14 and under enter free.
Location: Royal Victoria Dock, 1 Western Gateway, Royal Docks, London E16 1XL, EnglandDates: Feb. 14-16 Leading manufacturers from around the world with their latest models, stands full of merchandise, famous road racers and other live action inspire and entertain fans of motorcycles and other two-wheeled fun.Admission: Tickets cost 18 UK pounds ($23.30) when booked in advance. Children age 15 and under enter free.
Location: Messe Karlsruhe, Messeallee 1, Rheinstetten, GermanyDates: Feb. 13-16 (11 a.m.-7 p.m.) Classic modern and contemporary art works are shown are sold at this fair at which 215 galleries from 15 countries, along with solo artists, are represented. In this year's edition, special focus is placed on three-dimensional art. Those with kids along can allow them to work on art projects of their very own in the foyer.Admission: Tickets costs 21 euros when bought in advance or 23 euros at the door; children ages 11 and under enter free.
Location: Bremen, GermanyDates: Feb. 14-15 The largest samba-themed carnival in all Germany takes place in Bremen one week prior to celebrations elsewhere in the country. The riot of colors, dazzling costumes, skill of the street artists and beats of the drums will transport visitors to a Rio state of mind. More than 100 samba groups from all around Germany and other lands take part in Saturday's grand parade, which gets underway shortly after noon. This year's theme is "intoxicated by love."Admission: Free to view the parade, admission to the many parties held throughout the city is charged.
IMOT - International Motorcycle Exhibition
Location: MOC, Lilienthalallee 40, 80939 Munich, GermanyDates: Feb. 14-16 The latest models from leading manufacturers, all the newest gear, tuning, info stands representing tourist destinations for motorcyclists, shows and other diversions await visitors to southern Germany's largest trade show of its type. A special exhibition focuses on electric motorcycles.Admission: 16 euros adults, 13 euros students, 4 euros for youth under the age of 18, and free for children 11 and younger.
Location: Gellért, Kelenhegyi ut 4, 1118 HungaryDates: Feb. 14-16 (5 p.m.-midnight) This festival turns the Gellért into Hungary's largest pub, where some 100 draft beers served up in tasting portions await sampling in a unique and historically rich setting. Not only Hungarian but Czech, German, English and Belgian brewers have a presence here. Fans of stronger stuff might wish to sample the country's national beverage, pálinka. A range of gastronomic options rounds out the offerings.Admission: Day tickets at the gate go for 6990 HUF, about $22.50. The cost of admission includes unlimited tastings, along with a sampling glass with logo.
Location: Delft, NetherlandsDates: Feb. 14-16 This tidy, well preserved gem of a city welcomes guests into its pubs, cafes, theaters and other public spaces to enjoy blues concerts of all descriptions. More than 75 performances, along with a film screening, harmonica workshop, performance by a gospel choir and other fun sessions make up part of the official program.Admission: Free; a handful of side events do charge admission.