'Dark Souls II' brings fresh challenges
---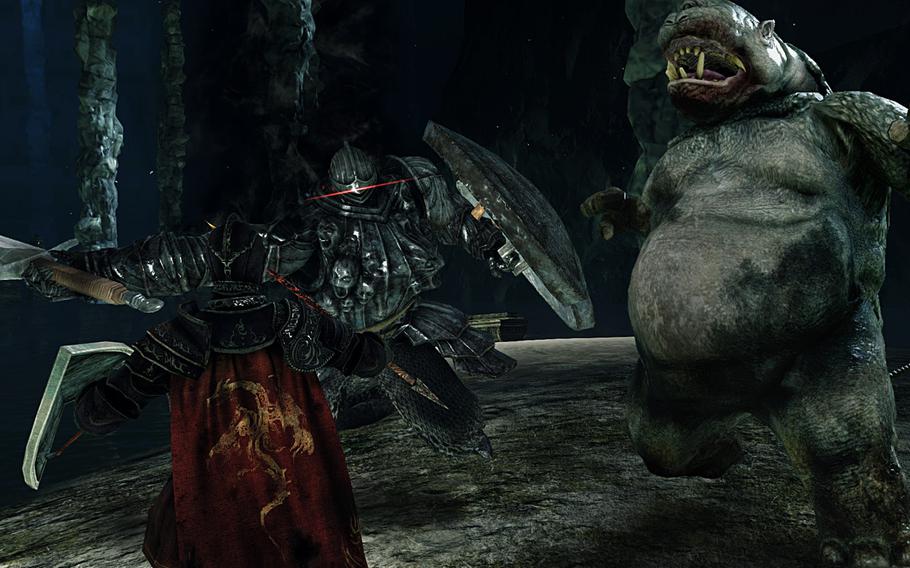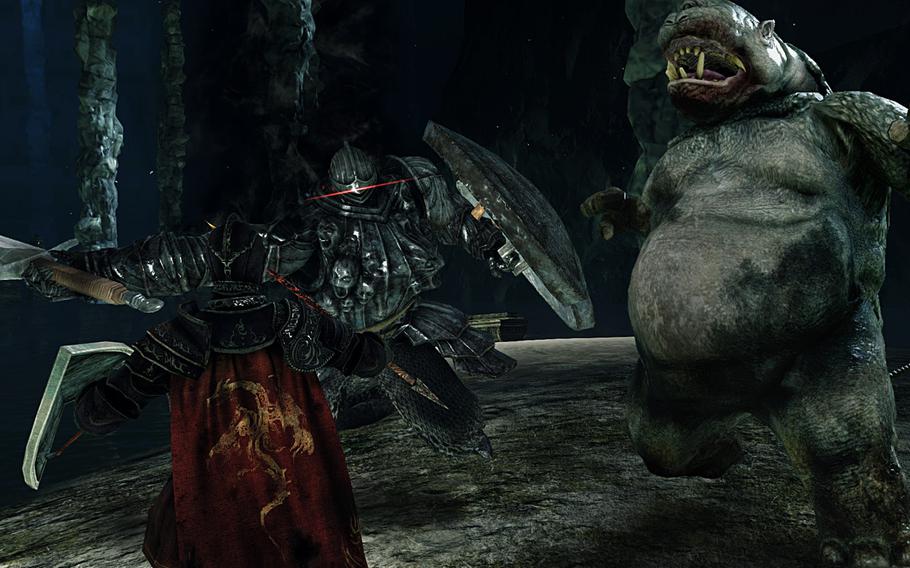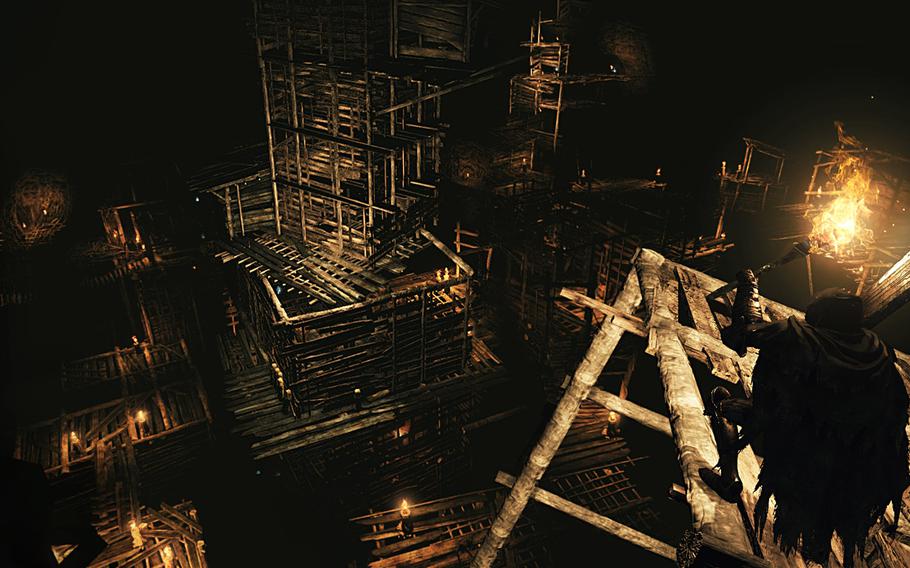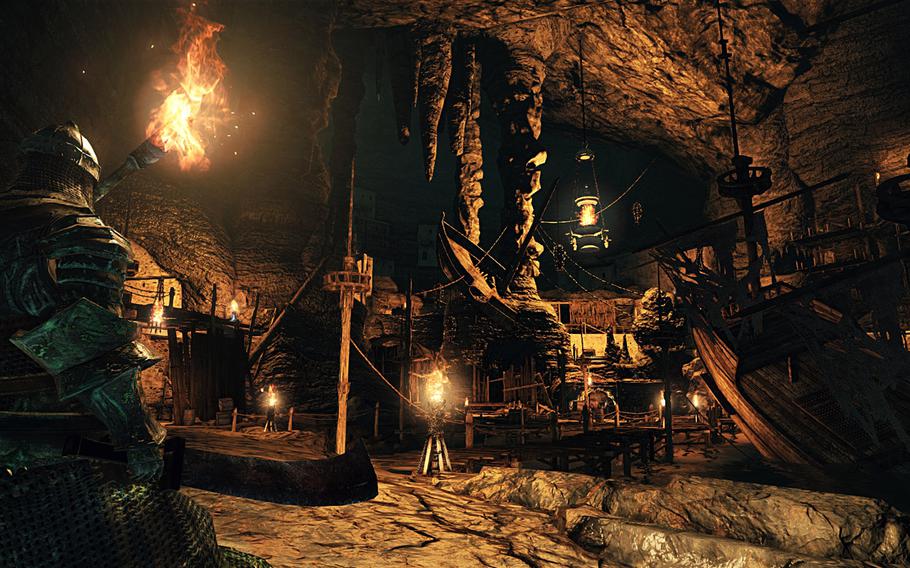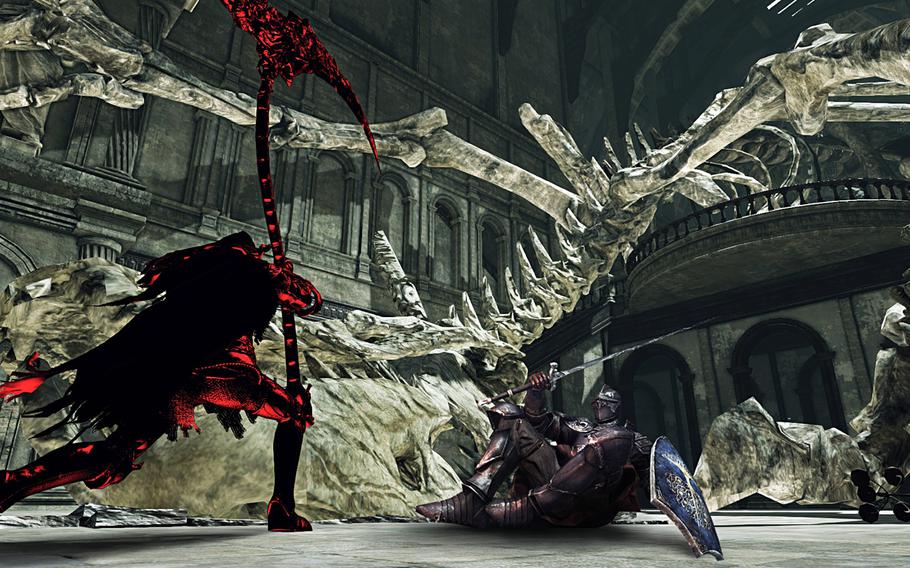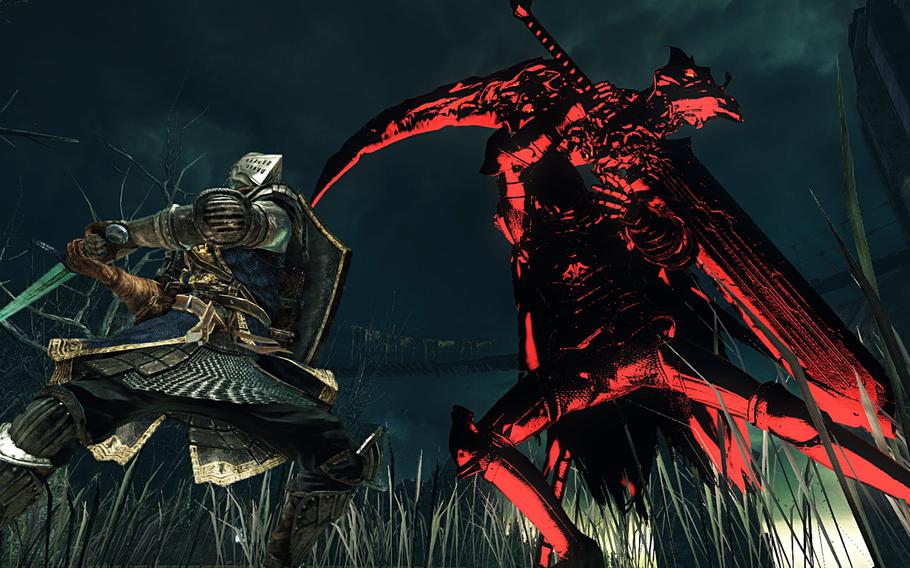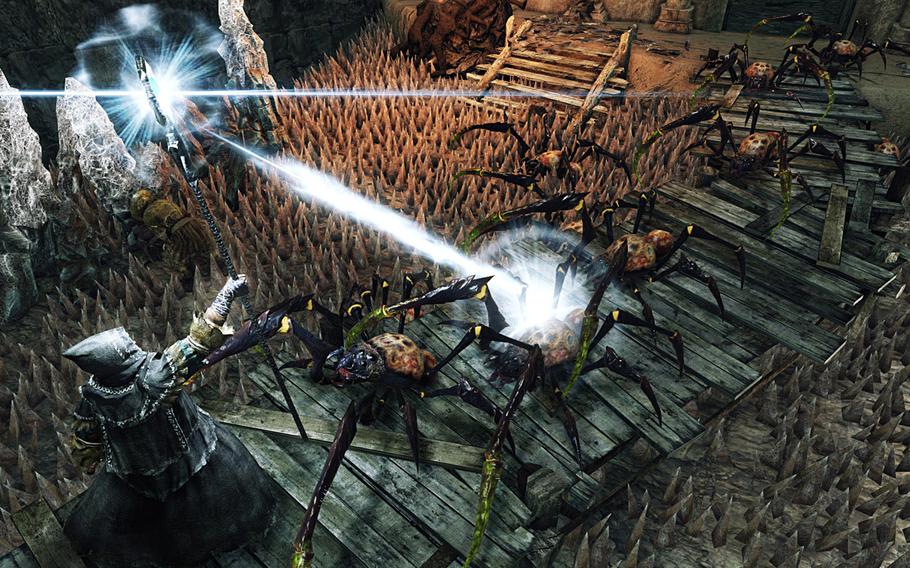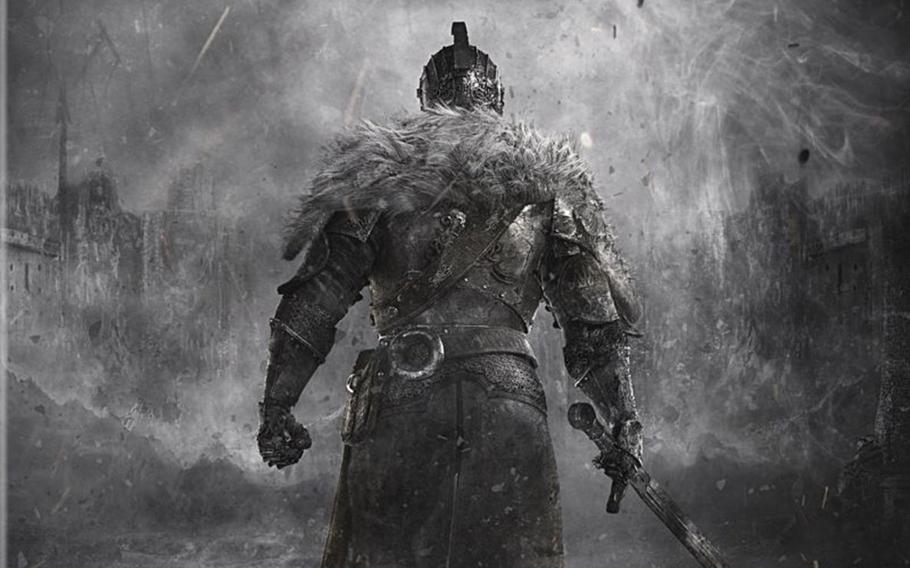 Whether you are farming for souls or just praying for success, "Dark Souls II" offers new friends and new rewards for a new set of consoles.
The fantasy game's blend of intense action and unforgiving difficulty has gained legions of devoted fans, but it originally was available only on older consoles. Now, Bandai Namco and From Software have released "Dark Souls II: Scholar of the First Sin," containing the original game and its downloadable content for the PlayStation 4 and Xbox One.
Unlike other games that have been remastered for the new consoles, "Dark Souls II" offers new challenges for the veteran player as well as a solid experience for first-timers. For example, the starting location, Things Betwixt, gives the veteran player a feeling of comfortable familiarity. But slight changes can be identified quickly and will fill the player with a sense of hope for a new adventure. And that hope does not go unfulfilled for long.
For players who have clocked hundreds of hours playing and replaying the game on the Xbox 360 or PlayStation 3 version, much will seem familiar. You still play as a medieval warrior who wanders through an often-gloomy world filled with unyielding opponents. Killing them yields "souls" that are gathered and applied toward new gear or abilities. Players need to harvest a lot of souls if they want to be successful — hence the "farming."
But don't lure yourself into a sense of false security. On the new consoles, be more cautious than ever.
There are times when the enemy's spawn locations are identical to those in the old gen version. However, most of the time, spawn locations have been reworked, bringing a different feel to the game. This might not seem like much of a change, but it causes hard-core veterans to re-evaluate their play style.
This allows for a more dynamic gaming experience. But for the faint of heart, it might also lead to a great deal of stress and cases of "rage quit."
If the changes leave you wanting a more classic "Dark Souls II" experience, fear not! The bosses are pretty much the same as they were before — extremely challenging. And in most cases, the same old strategy can be applied against each one of them.
If a boss seems challenging and all hope seems lost, go back and explore the area. You might have missed something — or someone.
In the new version of the game, a host of nonplayer characters have been added to help the player in a multitude of ways. As before, NPCs give helpful advice. Now, there are also spirits that can be summoned in a time of crisis. These added can turn a difficult boss fight in favor of the player.
One of the most noticeable NPCs to be added is the petrified body. These bodies block many paths that once were open for exploration. This is an attempt to help guide the player through the story most efficiently.
Whether you are tearing your hair out or tearing your enemies apart, "Dark Souls II" for the new gen consoles will not disappoint the player.
Bottom line: In "Dark Souls II: Scholar of the First Sin," a great game has been refined to give new thrills to old fans.
Platforms: PlayStation 4, Xbox One (tested), PC Online: darksoulsii.com
---
---
---
---