'The Dark Tower'
by
Michael S. Darnell
April 30, 2017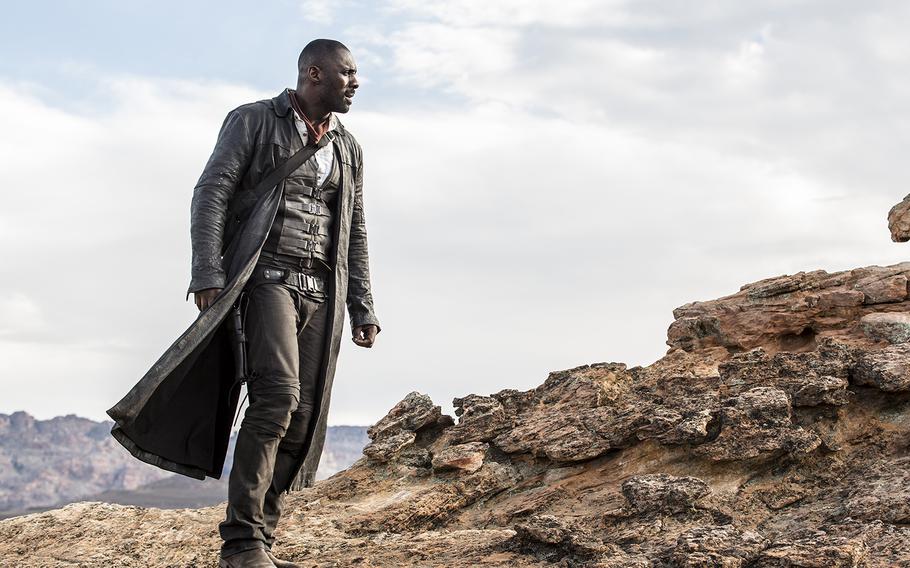 "There are other worlds than these."
These six words, printed on the teaser poster for the movie adaptation of Stephen King's "The Dark Tower" book series, helped put to rest the fears of many a fan.
To the casual observer, those words might mean little. But to a fan of King's seminal reality-melding fantasy series, those words represent two ideals.
One, that the people involved in creating what has long been considered an un-filmable project understand at least one exciting aspect of the series. Secondly, they help take the shackles of expectation of a movie that realistically can't contain every aspect of King's sprawling seven-book series.
If a scene from the book doesn't make it into the movie? It doesn't matter. That's not how the story unfolds in the universe captured by the movie. In other series, that type of logic is usually a cop-out, a way for a filmmaker to excuse a terrible flick. With "The Dark Tower," it's part and parcel of King's entire structure of his universe.
Of course, no amount of sticking to canon makes a movie great. But a decent actor — or in the case of this movie's cast, two phenomenal actors — can elevate any movie.
Idris Elba, an actor widely known, but yet to find a movie role to make truly his own, is stepping into the dusty boots of Roland Deschain, a knight errant on an impossible quest. Matthew McConaughey is playing Roland's foil, the world-breaking Man in Black.
These two could spend a couple of hours reading the latest minutes from the House Subcommittee of the Preservation of the North American Tree Frog and it'd be mildly interesting. Combined in a long-awaited sci-fi/fantasy action movie by one of America's most prolific writers? Sign me up.
"The Dark Tower" opens in the U.S. on August 4.
---
---
---