May 5
'Guardians of the Galaxy Vol. 2'
by
Danielle Kiracofe
April 30, 2017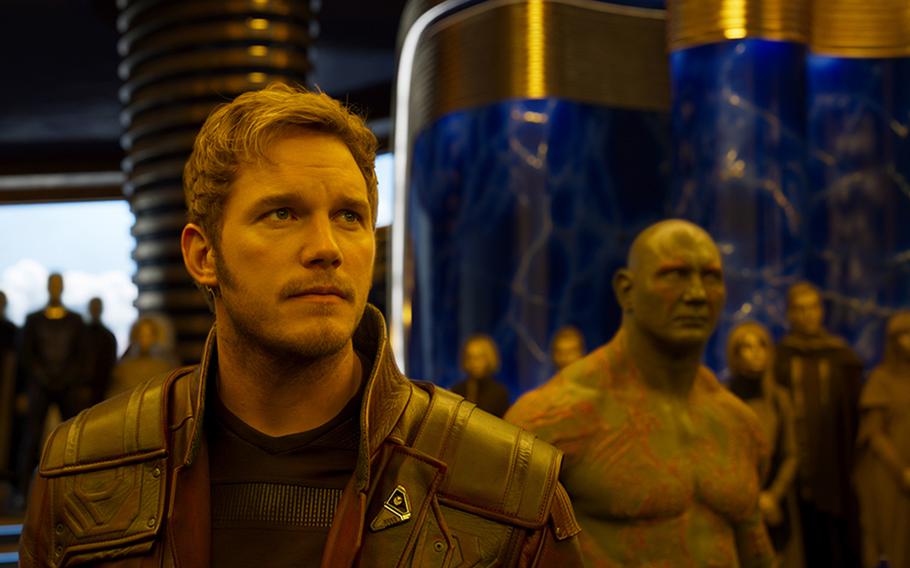 I saw the "Guardians of the Galaxy" in the summer of 2014. It was an August release, and I thought, well, at least I'm getting out of the heat. Plus the movie starred Chris Pratt (winner of the MTV Movie Award for best shirtless performance for this movie) who is usually pretty funny. I'd never read the comic – I'd never even heard of it.
I left the theater impressed. It ended up being one of the summer's biggest hits. The movie had a solid plot, fun and unique characters, great twists and turns, didn't take itself seriously, and in the end, a dancing baby Groot. I wasn't even bothered by actress Zoe Saldana (she's everywhere).
Pratt, as regular guy in space Peter Quill, was funny (naturally), and charming (of course). I thought Dave Bautista, who I'd only known before as WWE wrestler Batista, did a great job as Drax. Now I can't wait to see "Guardians of the Galaxy Vol. 2," which kicks off the summer movie season on May 5. The trailers don't reveal much in the way of plot (although it does reveal Peter's father), but it reunites the characters, including the seriously cute Baby Groot, who steals one of the trailers – along with what appears to be a nuclear weapon.
To paraphrase Drax, who tells the Peter in one of the three trailers currently available for the new flick: There are 2 types in the universe – those who dance, and those who do not. I'll be dancing to a theater in May to see Baby Groot and the rest of the Guardians again.
"Guardians of the Galaxy Vol. 2" opens in the U.S. on May 5.