June 30
'Despicable Me 3'
by
Kate Maisel
April 30, 2017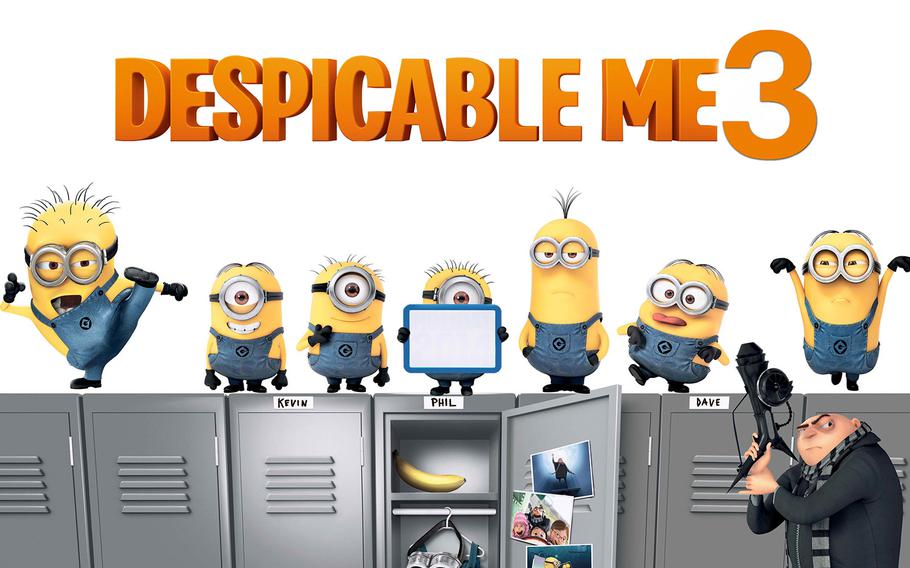 My family and I wouldn't miss a Despicable Me movie. Our expectations for each new chapter are sky-high as these animated films excel on every level.
Steve Carell's vaguely Eastern European drawl gives crusty ex-villain Gru the right touch of warmth and humor as a dad of three adopted girls. He'll have an added dimension as he enters this third movie with a girlfriend, Lucy (voiced by Kristen Wiig).
Together, they appear to be chasing a bad guy who's obsessed with all things '80s, to judge from the first trailer. ("That's not a monster! That's a man wearing shoulder pads!") References to mullets, Rubik's Cubes and moonwalking abound. I have to love a movie with a built-in excuse to use Michael Jackson and Phil Collins songs on its soundtrack.
The second trailer leads us to believe that Gru will meet his long-lost twin brother, a magnificently coiffed, unreformed villain named Drew (also voiced by Carell). Will he manage to woo his brother back to the dark side for One Last Heist? Of course he will. What will the ladies in Gru's life think?!
The Despicable Me movies have a special place in my heart for their unbeatable combination of humor and touching moments of family connection. Not to mention some really creative criminal lairs, fully loaded celebrity voice casting and -- oh, yeah -- those adorable, childish, hilarious yellow Minion sidekicks.
"Despicable Me 3" opens June 30 in the U.S.
---
---
---