MAY 19
'Alien: Covenant'
by
Doug Gillam
April 30, 2017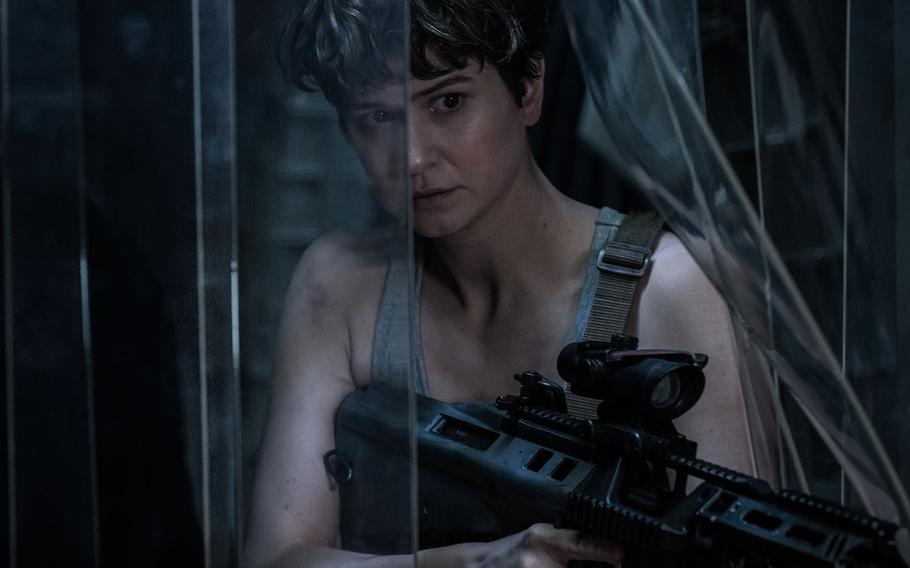 "Alien: Covenant" is the sixth installment of the Alien franchise. I'm one who tends to include the "Alien vs Predator" series in my discussions. I always felt the AvP series opened the book on Weyland Industries and their villainous agenda. What that is, we don't know exactly, but we didn't ask until they were revealed in the spinoff films.
Acting as the largest technical and biological company on the planet, Weyland Industries gives the perception that their mission is to explore what lies beyond the space that we know in order to change our world and our future.
Since the franchise returned to its throne of sci-fi/horror with "Prometheus," they've taken everything we know from the earlier films and provided a new perspective on the alien creature, where it came from and how the humans will re-encounter it more than 100 years later.
Continuing the creature's origin story from "Prometheus" in "Covenant," the shady Weyland Industries sends a new group of explorers to a planet on the other side of the galaxy. We're led to believe that this planet has a connection to the lost Prometheus ship that was carrying sole survivor Elizabeth Shaw and the android David from the first mission.
This expedition will continue to unravel the diabolical plan of Weyland Industries and how its mission will ultimately explain and bring the audience full circle on what happened to the distressed planet that leads to the Nostromo landing in the first "Alien" (1979) film.
"Alien: Covenant" opens in the U.S. on May 19.