Dumbo Doughnuts in Tokyo an unmissable treat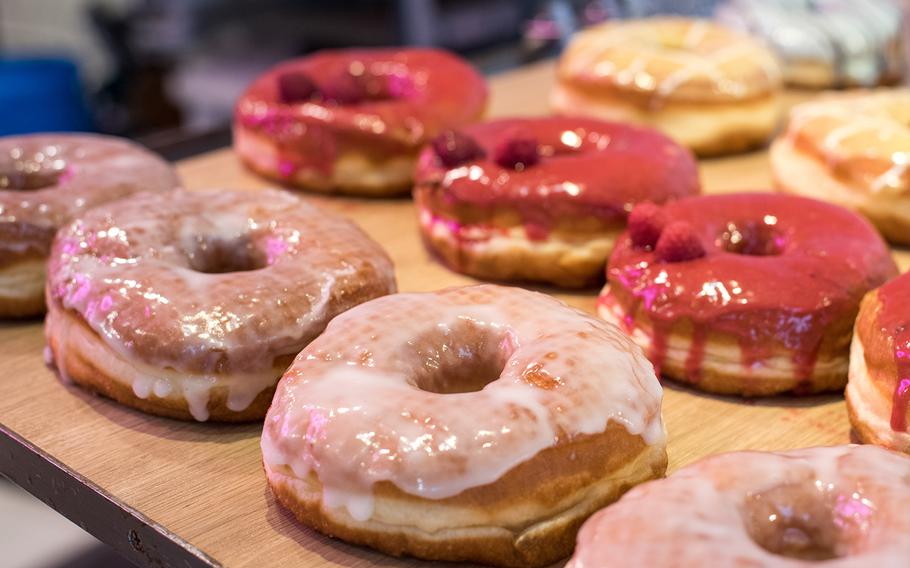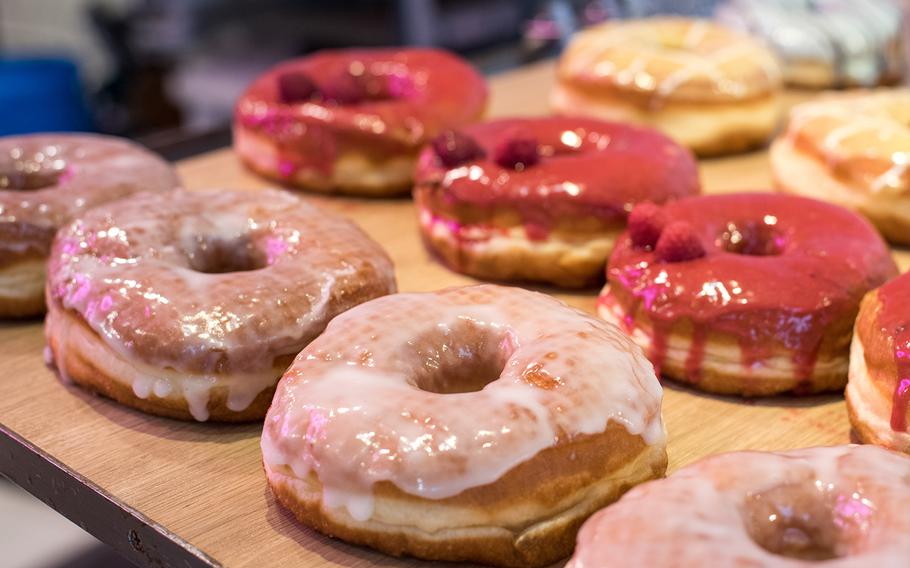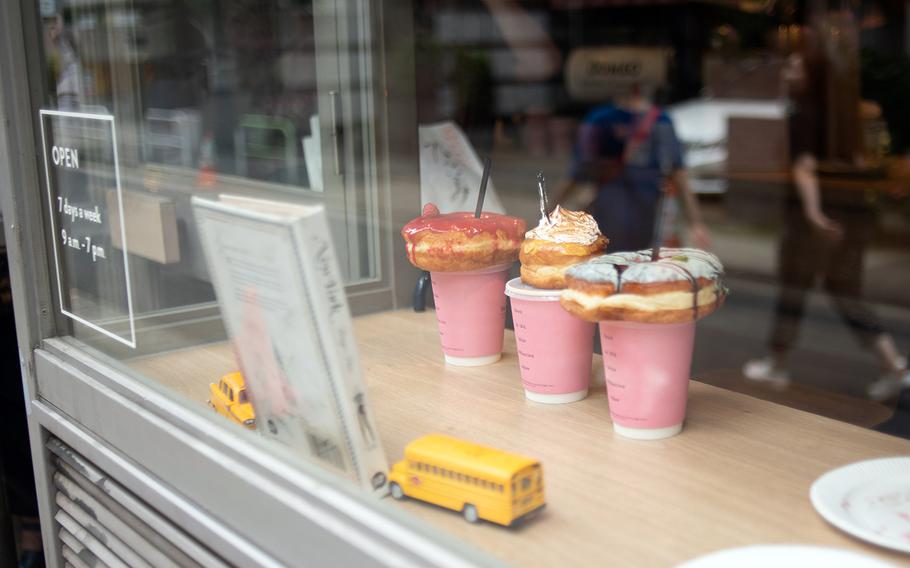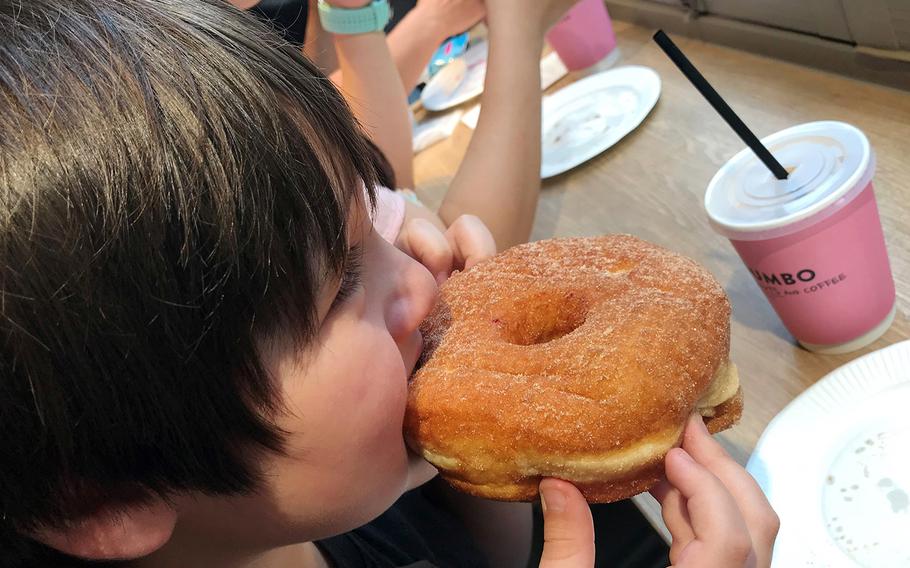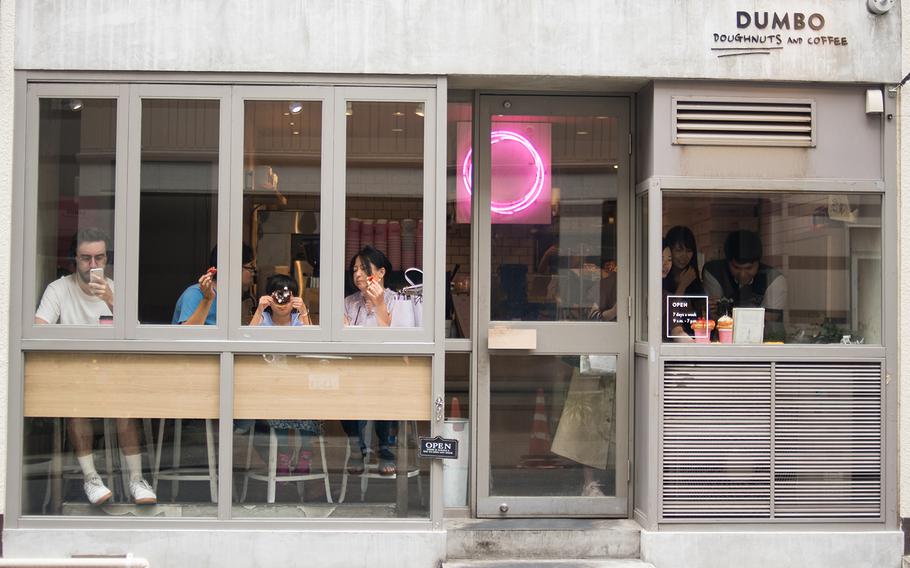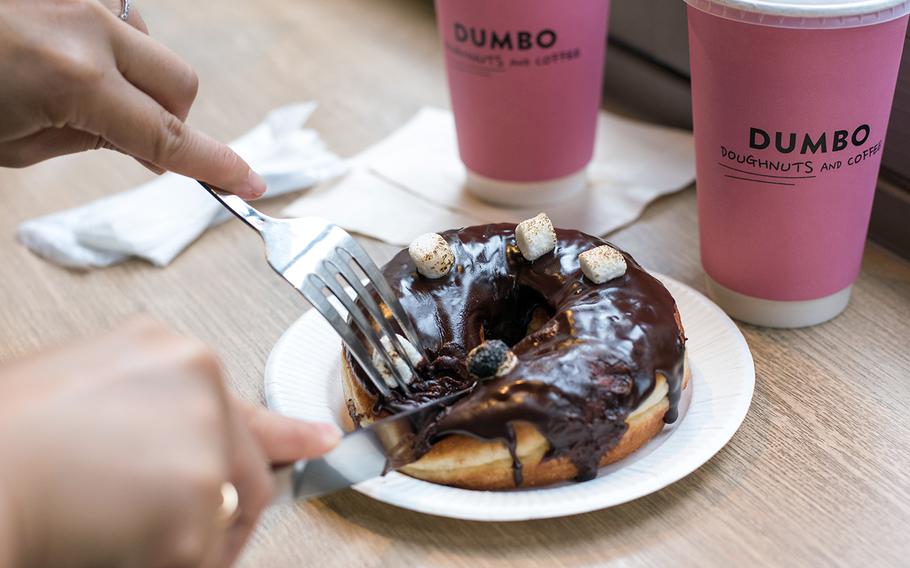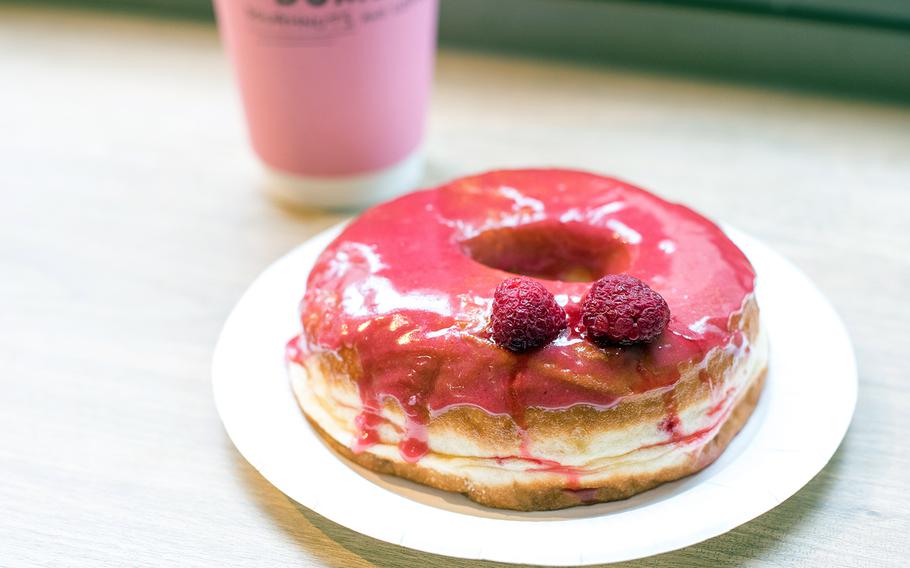 I've become an absolute fiend for a bright-pink, sweet-and-sour doughnut baked by a tiny backstreet shop in Tokyo's Azabujuban district.
The Framboise from Dumbo Doughnuts and Coffee is so good, I'm willing to put up with the sometimes-rude, disinterested college kids working the counter. It's so good, I'm OK with strangers staring as I slather my face in raspberry glaze while working my way through this massive, messy confection.
Dumbo opened in 2016, calling itself a specialty cafe where folks can enjoy New York-style artisanal doughnuts with coffee brewed from a one-of-a-kind espresso machine. A second location popped up later in Yokohama.
I'm unclear on what makes Dumbo's doughnuts so "New York," but the shop's website says they're handmade with a secret dough that makes them crispy on the outside and soft and fluffy in the middle. They're too pretty to dunk in your coffee. Customers have been known to balance them atop the shop's pink paper cups for photo ops.
Dumbo boasts an intriguing, revolving roster of quirky flavors that include Passion Fruite (380 yen, or about $3.60), Matcha Cream Cheese (380 yen) and Salted Chocolate Caramel (350 yen).
I can't explain what any of these taste like, because I'm a devotee of the Framboise (350 yen), which is as pleasing to the eyes as it is the taste buds.
Its electric-pink glaze topped with a cute coupling of raspberries isn't overly sweet, and just a hint of tanginess rises to the surface of each chewy bite. As advertised, it's crispy on the outside and pillowy in the middle. Highly recommended.
My picky eater of an 8-year-old always goes against that advice and chooses the classic-looking 320-yen Cinnamon Sugar, which is about as big as his face. Somehow, he manages to devour the whole thing.
My colleagues have given high praise to the Plain Glazed (350 yen) and Marshmallow Chocolate (380 yen), the latter of which is reminiscent of a nice cup of cocoa. Another who tried the Cinnamon Sugar wasn't as impressed. She said it was too dense and chewy for her liking.
As for Dumbo's coffee, I'm not sure what makes the espresso machine so unique, but the shop says it uses beans from Arabica Kyoto.
Other than the small size, I have no complaints about my usual order: a large iced cafe latte for 450 yen. I appreciate its creaminess and deep flavor, but a colleague thought hers was way too milky.
Other coffees, which are available in regular and large sizes, include blend coffee, cafe au lait, cappuccino, espresso, cafe mocha and matcha latte.
If jitter juice isn't your thing, there's blood orange juice, blue grapefruit juice, lemonade, tea, milk and milk cocoa. Nothing on the beverage menu costs more than 500 yen.
The shop itself is pleasant looking, but with just eight counter seats is often uncomfortably crowded. Two seats are sometimes blocked by ceiling-high stacks of pastel pink pastry boxes.
If you're not lucky enough to squeeze in at Dumbo's counter, there's a small park just steps away offering plenty of benches, playground equipment and restrooms.
Dumbo's biggest downside is its hours. The shop doesn't open until 9 a.m., forcing many morning commuters to grab their caffeine or sugar fix somewhere else.
kidd.aaron@stripes.com Twitter: @kiddaaron
Location: 2-17-6 Azabujuban, Minato-ku, Tokyo 106-0045
Directions: A short walk from Azabujuban Station's Exit 1. About a 5-minute taxi ride from the New Sanno Hotel. GPS coordinates are 35.653957, 139.735837.
Hours: Open daily, 9 a.m. to 7 p.m.
Prices: All doughnuts cost less than 400 yen. Beverages, available in regular and large sizes, are 500 yen or less.
Dress: Casual
Information: Online: dumbodc.com (English and Japanese); Instagram: dumbodc