DS goes by the book with e-reader application
by
Brian Bowers
June 30, 2010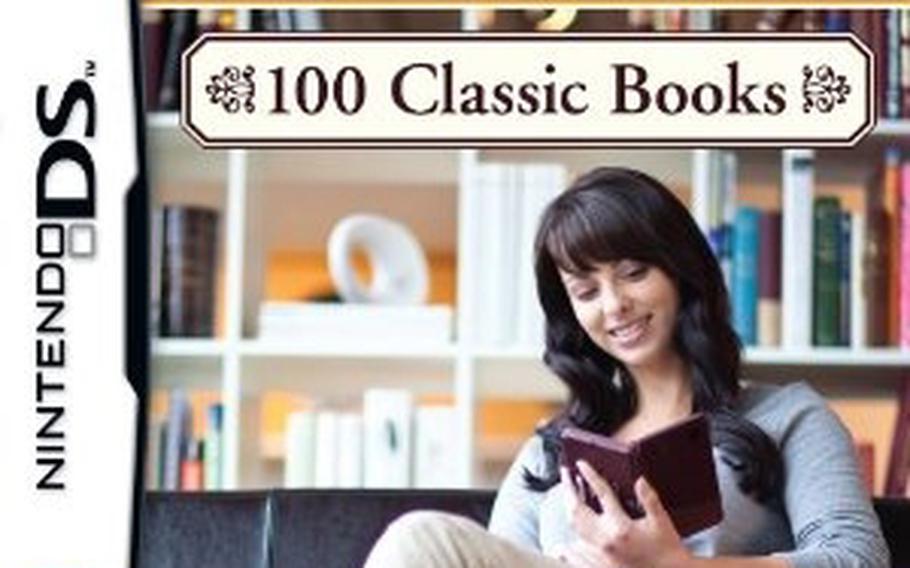 Read a good DS lately?
It might sound like an odd question, but it's a valid one since the release of "100 Classic Books," a new application from Nintendo for its handheld DS system.
The application offers books ranging from Jane Austen's "Pride and Prejudice" to Fyodor Dostoyevski's "Brothers Karamazov" to Arthur Conan Doyle's Sherlock Holmes mysteries. Nintendo is offering an additional 10 books — including "Around the World in Eighty Days" and "The Three Musketeers" — for download on the Nintendo Wi-Fi Connection. For a complete list of books, check out www.100classicbooks.com.
It's a pretty impressive collection on an inch-square chip. But I thought I should ask an expert to check it out. My wife, Ingrid, happens to be a librarian — as well as a DS addict — so I asked her for her professional opinion. The bottom line: While the selection is wide and diverse, they tend to skew toward favorites of women and girls. Of course that's probably ideal since the DS is a huge hit with female gamers. Ingrid also noted: "Classics are classic, not bestsellers. They're not always the most popular books."
So if you're looking for Harry Potter or "Twilight," you're out of luck. Despite that, the application offers tremendous potential. If DS fans can get used to reading on their systems, I suspect more books are likely to become available online.
However, content is only half of the equation for reading applications. The other is presentation. In this area, "100 Classics" again seems to offer more potential than it actually delivers.
It's easy enough to find a book, jump to a specific chapter, save the spot where you stopped reading and take other actions.
The problem is that the text isn't that easy to read. The font is a little too fat and much too blurry. In addition, each of the two screens holds only a paragraph or so of text, which means you're constantly taking a brief break to turn the page, which interrupts the flow of the story. When I popped "100 Classics" into the larger DS LX, the type got bigger but the other issues remained.
If Nintendo continues down the literary path, developers should consider changing fonts and, perhaps, the page-turning format. They might want to check out the Olive Tree Bible-reading application that I use on my iPod Touch, which has a screen just a bit larger than the DS. It presents text in a font that's a bit smaller but much more legible. It also uses a scrolling format that's much smoother than turning pages.
---
---
---
---