Doener Time is one of Kaiserslautern's best kebab outlets
---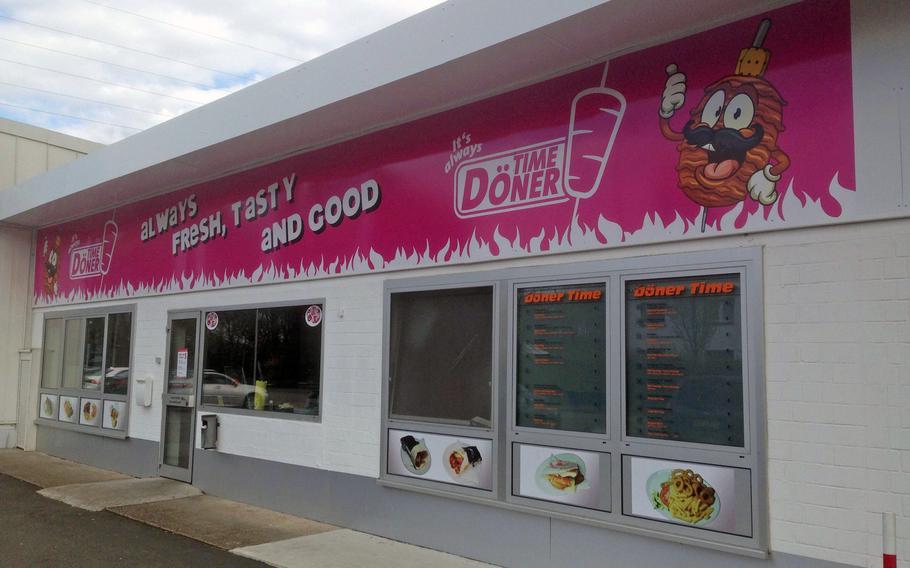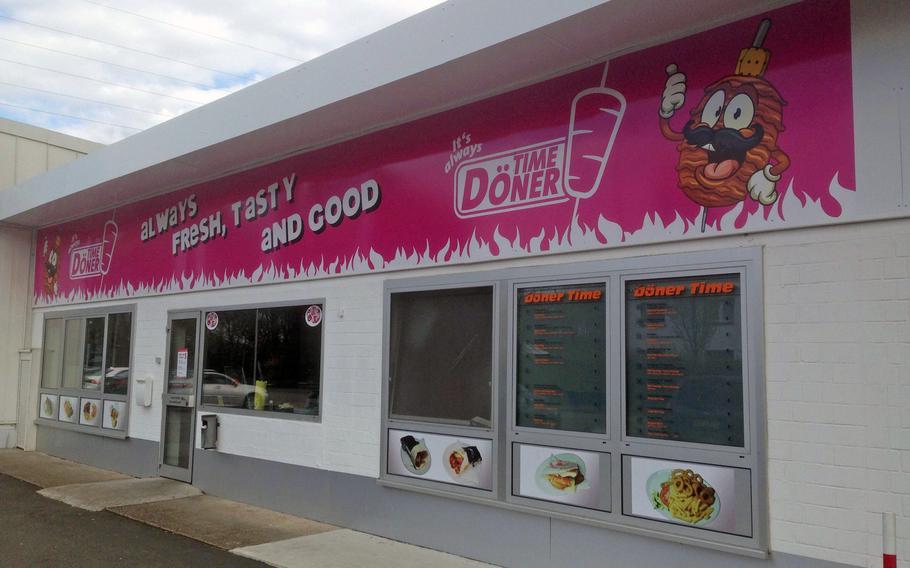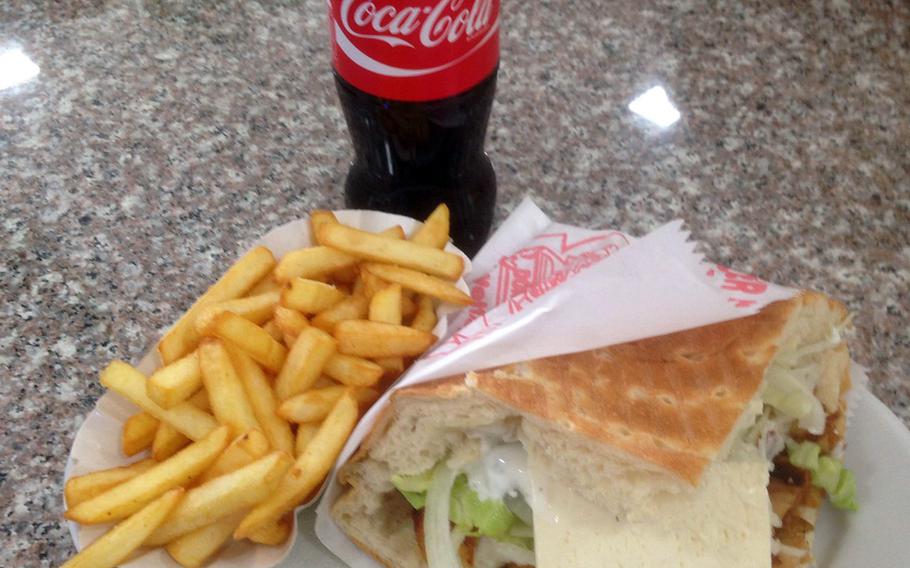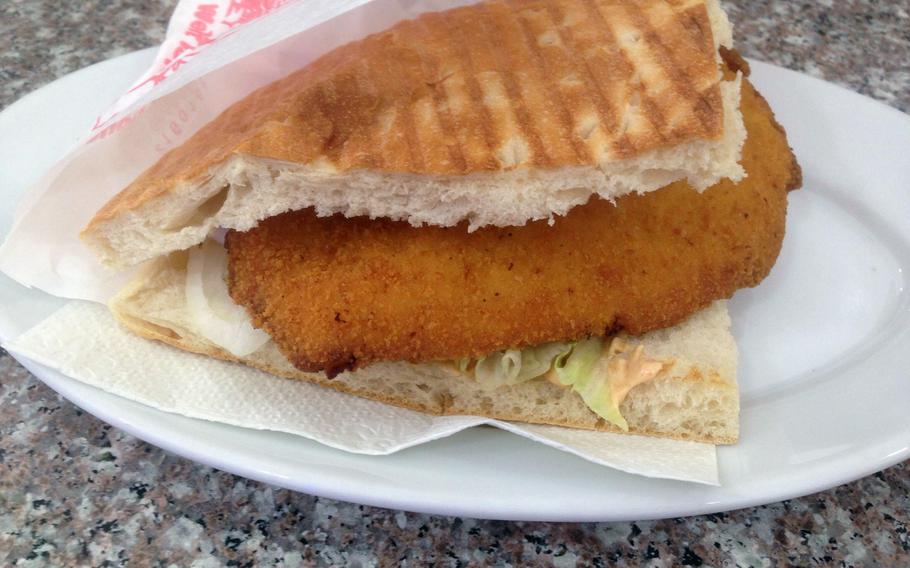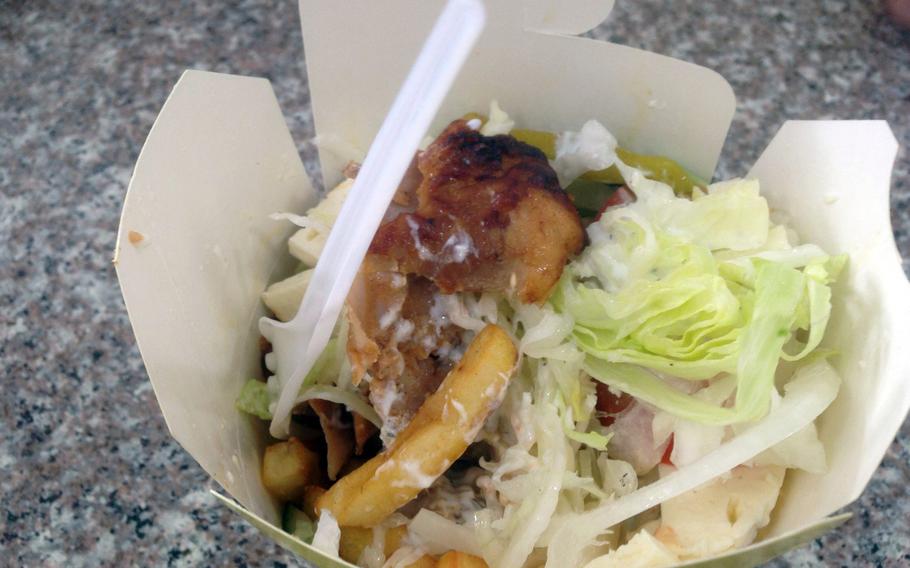 Doener Time, a purveyor of the famed Turkish meat product in Kaiserslautern, Germany, would likely do a respectable business because of location alone.
The eatery's prominent storefront faces Kaiserstrasse amid a stretch of strip malls and car dealerships that is well trafficked by Germans and Americans alike, just outside the gates of Vogelweh Air Base. It's a couple of doors down from another popular quick-service eatery, Nick's Southern Fried Chicken, across the street from yet another one, Chinatown Imbiss, and immediately next to the GEICO affiliate where many local Americans procure a less tantalizing but equally necessary resource, car insurance.
Such a location is good enough to attract first-time customers, but only good food and good value will convert those walk-ins into regulars. Fortunately for Doener Time, it's got those covered, too.
Doener Time offers a menu that's just the right size — a hint of variety but not so extensive that it probably doesn't make some of the stuff very well. The eatery serves doener in all of its familiar iterations, from kebabs to wraps to boxes to plates, alongside a few simple but well-executed fried items, such as schnitzel sandwiches, fish sticks and chicken nuggets.
The limited menu makes sense, as the visible appliances behind the counter amount to a tabletop grill to toast bread, the familiar spinning skewers that keep the meat in rotation and a basic deep fryer.
But this bare-bones layout produces food that transcends its meager origins. The bread — softer and more pliant than what you'll find at many doener shops — creates a helpful cradle for your amalgamation of meat, cheese and condiments. Speaking of which — the meat is remarkably succulent and tender, the cheese delivers the proper smooth snap and the vegetables taste fresh and crisp. Doener Time even offers a uniquely spicy yogurt sauce alongside the conventional white yogurt, and the two pair quite nicely.
All things considered, Doener Time certainly ranks on the upper tier of Kaiserslautern-area doener kebab outlets — and this is coming from a reporter who has performed plenty of first-hand due diligence on the situation. Once this restaurant's audacious pink signage and supremely convenient location pull you in, you won't want to get away.
Doener Time
Location: Kaiserstrasse 1, Kaiserslautern.
Directions: Doener Time is just outside Vogelweh Air Base on Kaiserstrasse, the street that runs directly to the south of the base. From Vogelweh, exit the base and head toward Ramstein; Doener Time is on the left. From Autobahn 6, take the exit for Kaiserslautern West, follow highway 270 past Ikea and take the next right onto Pariserstrasse. This road soon turns into Kaiserstrasse.
Hours: 11 a.m. to 9 p.m. Mondays through Saturdays and from noon to 9 p.m. on Sundays.
Costs: Doener kebabs and other a la carte items start at about 4 euros (about $4.50); combo meals and larger plates run close to 10 euros. The restaurant accepts euros and U.S. dollars.
Information: Look for Doener Time on Facebook or call (+49) (0) 631 361 3430 for more information. Staff speaks English.
---
---
---
---