Distinctive gallery in Seoul displays works featuring chickens
By
Ashley Rowland Hwang Hae-rym
July 27, 2008
---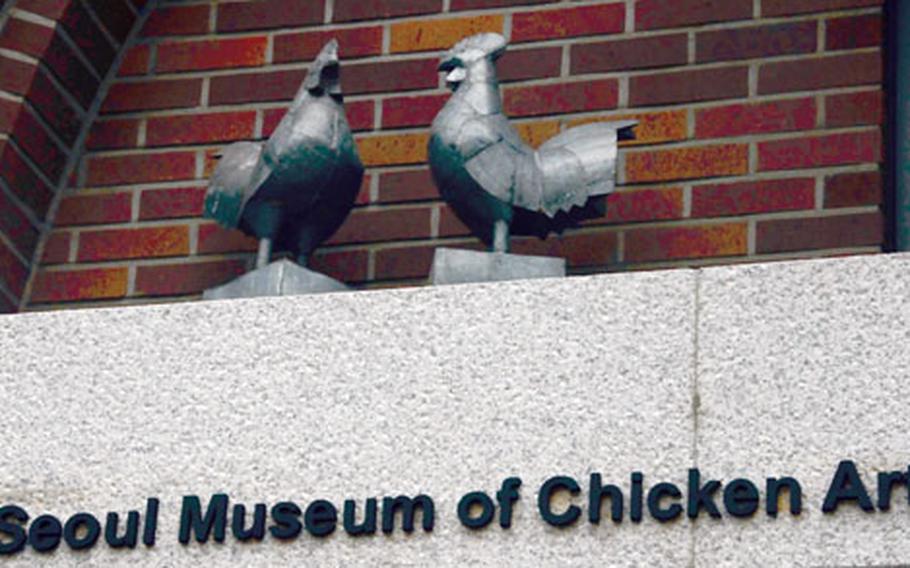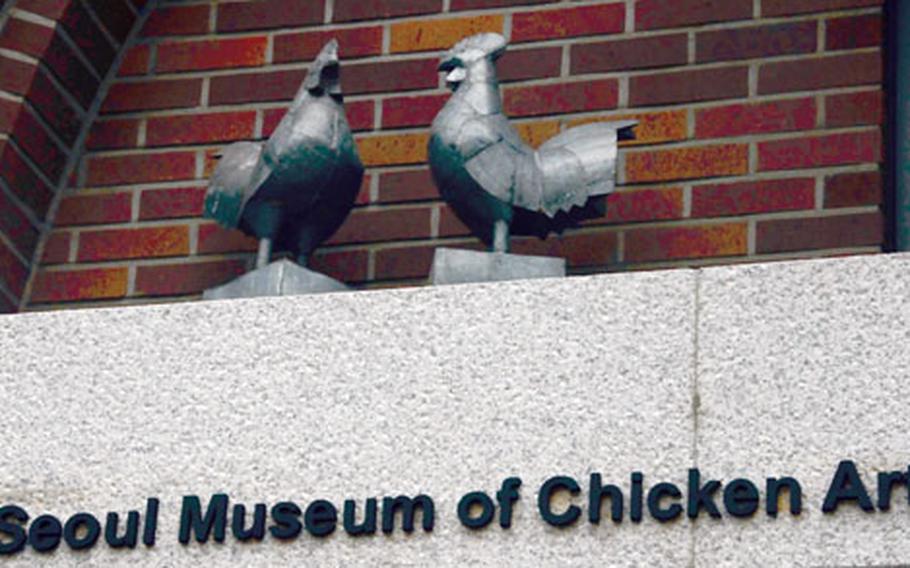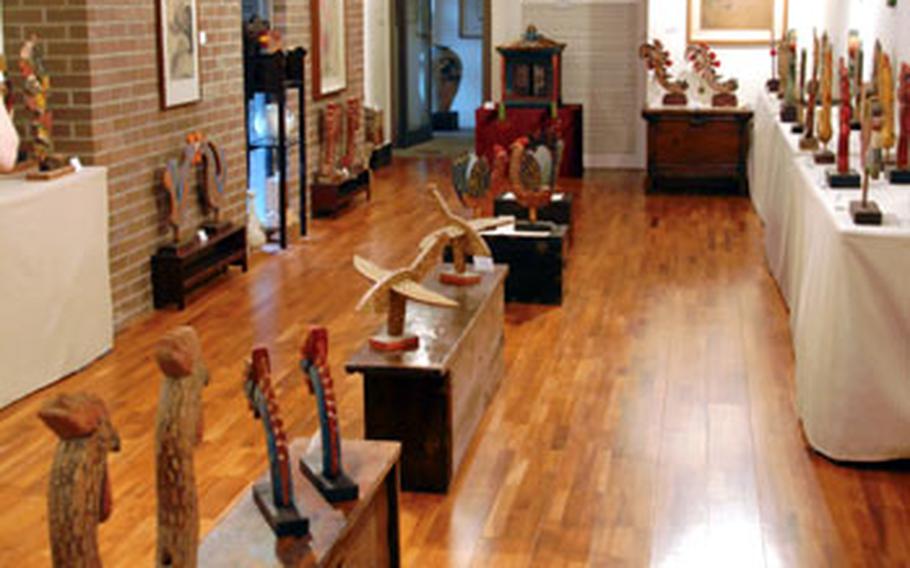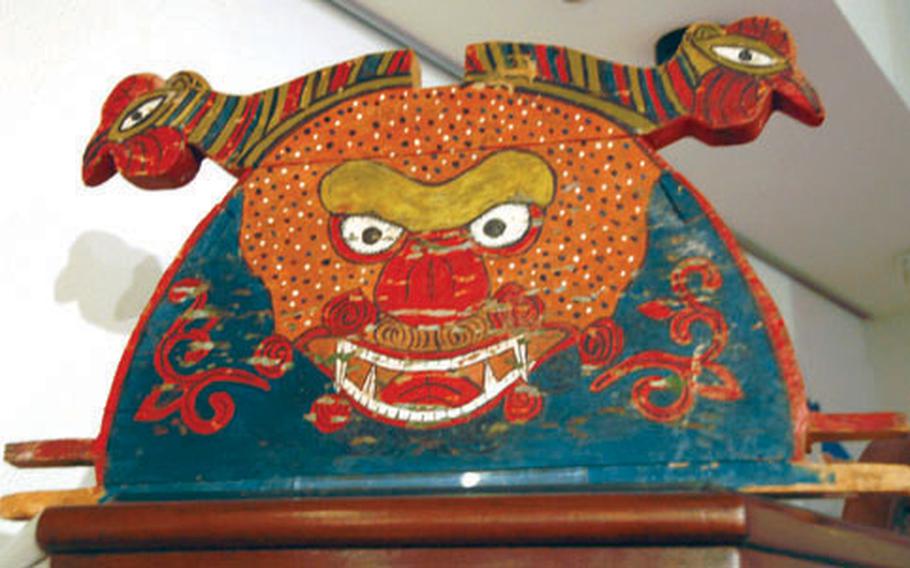 In South Korea, chickens are most likely to make an appearance on your dinner table — maybe in a ginseng-soaked stew, or fried and ready to be washed down by beer or soju at a bar.
But 69-year-old Kim Cho-Kang believes chickens are more than tasty grub. And she wants to make sure the rest of Korea feels the same.
"The stereotype of the chicken needs to be broken," she said. "It can be art."
Kim, a retired education professor from Seoul's prestigious Ewha Womans University, is the unlikely creator and director of what may be Seoul's quirkiest art gallery: The Seoul Museum of Chicken Art.
Yes, this is a real museum, and it even looks like one. Located on the outskirts of the chic Samcheongdong district — best known for its art galleries and upscale restaurants — Kim's collection is housed in a modern brick building with rooms the size of a chicken coop.
Kim opened the museum in December 2006, a few years after she retired as a welfare and education professor from Ewha. A collector by nature, she never intended to become an expert on poultry art. She just found that chicken figures were among the easiest things to gather.
As her collection grew, so did her appreciation of the fowl. For much of history, roosters have been the first thing people heard when they woke up, she said. In Korea, they were used in weddings as a fertility symbol and at funerals to represent the link between the living and the dead.
"They have been with us in every important point of our lives," said Kim, who doesn't eat chicken.
Today, she estimates that she owns 3,000 pieces of chicken art, bought over the last 30 years with nearly $1 million of her own money.
Some of her pieces are housed in the museum's two narrow exhibition rooms. On the top floor, there are dozens of brightly-colored wooden chickens, some hundreds of years old, that once decorated traditional Korean funeral biers.
The bottom floor holds what Americans would describe as "kitsch": salt and pepper shakers, mugs, plates, glass figurines and other chicken-embellished items from around the world.
Kim can also spout out chicken trivia: That Roman soldiers once watched cockfights for motivation, because the roosters bravely fought each other to the death. Or that the chicken almost beat out the eagle to become the symbol of America's military, but lost by one vote, she said.
The museum averages 10 to 20 visitors on weekdays and 30 to 40 on Saturdays and Sundays. About one-third are foreigners – mostly Canadians, Americans, and the French, whose national bird is the chicken, she notes. Most people come because they've heard about it and are curious, Kim said.
"Their normal reaction is, 'Oh! Amazing and stunning,'" Kim said.
The museum earns some revenue from ticket and souvenir sales, but it costs five or six times that to operate it, Kim said. She pays for the difference herself, and said she runs the museum to give something back to the community, not to make money.
"I hope people see chickens not just as meat," she said. "They are always close to us, and they help us realize the truth of our lives and bring us luck."
Know and GoSeoul Museum of Chicken Art
Location: Kawhoedong, near Seoul's Insadong and Samcheongdong districts
Hours: 10 a.m. to 6 p.m., closed Mondays and holidays
Admission: 3,000 won for adults, 2,000 won for children
Directions: Take the subway line # 3 to Anguk station. Take Exit 2, transfer to Bus 2 and get off at the Anguk Sunwon stop. Or, walk 10 minutes from the subway exit to the museum by following the signs.
---
---
---
---