'Die Hard' director Moore discusses movie's family values
---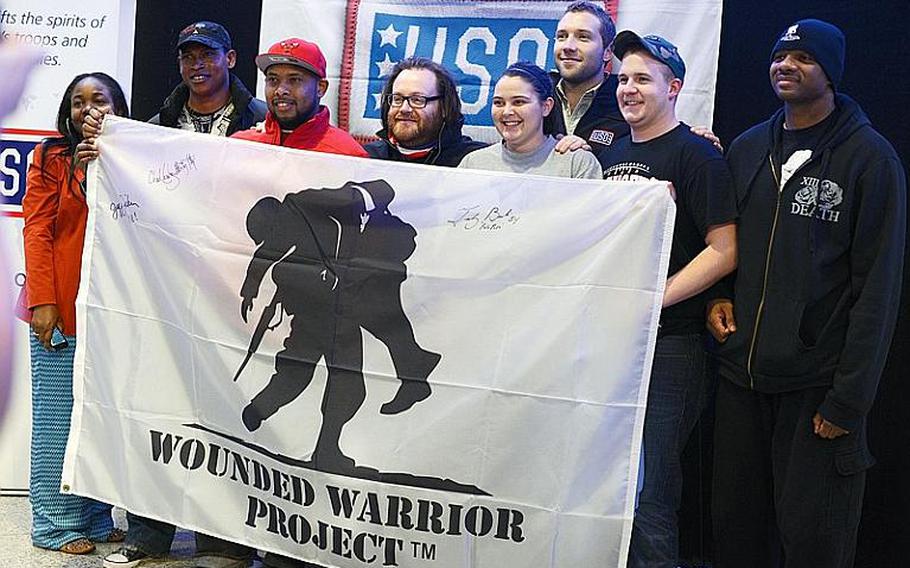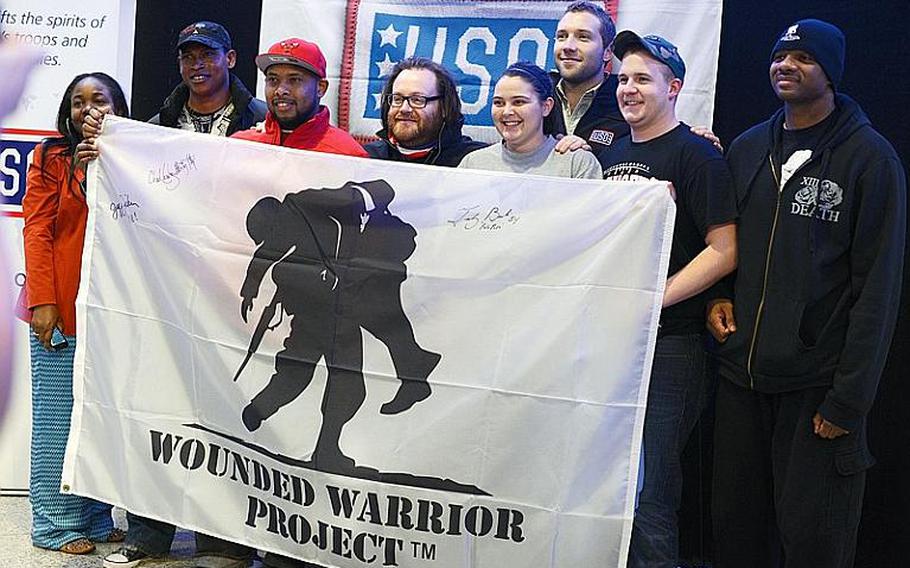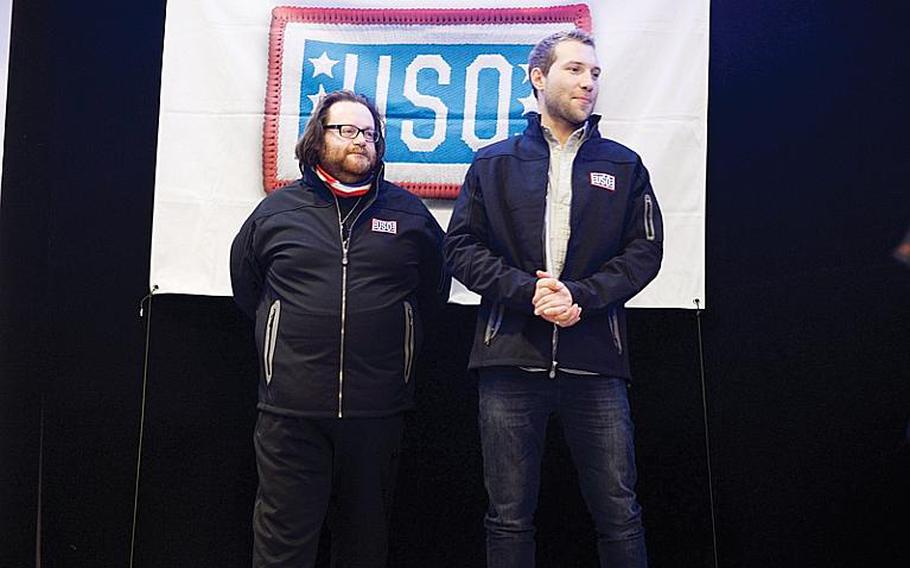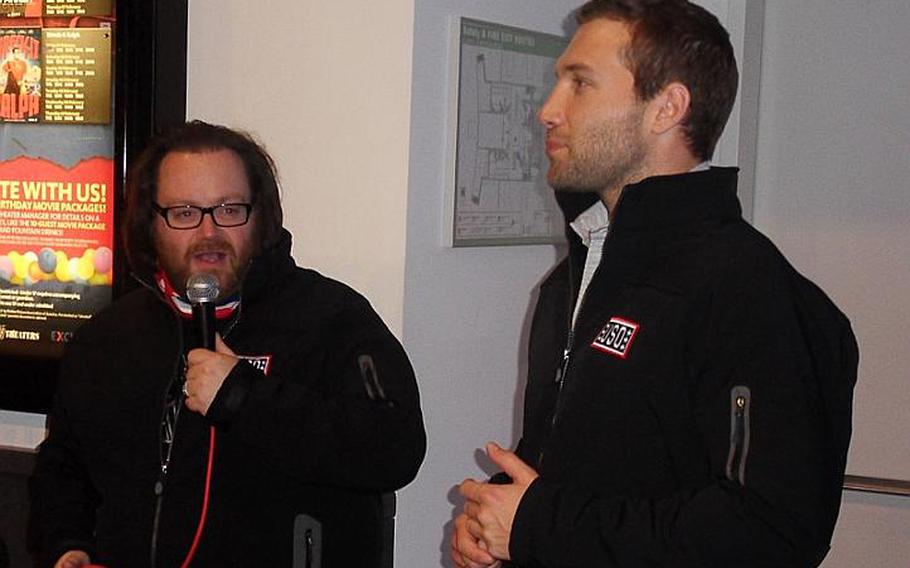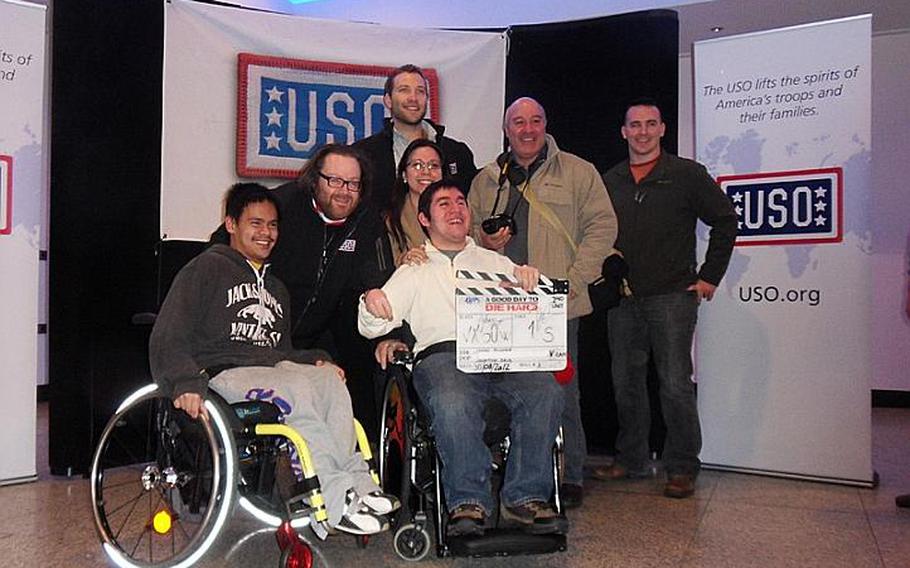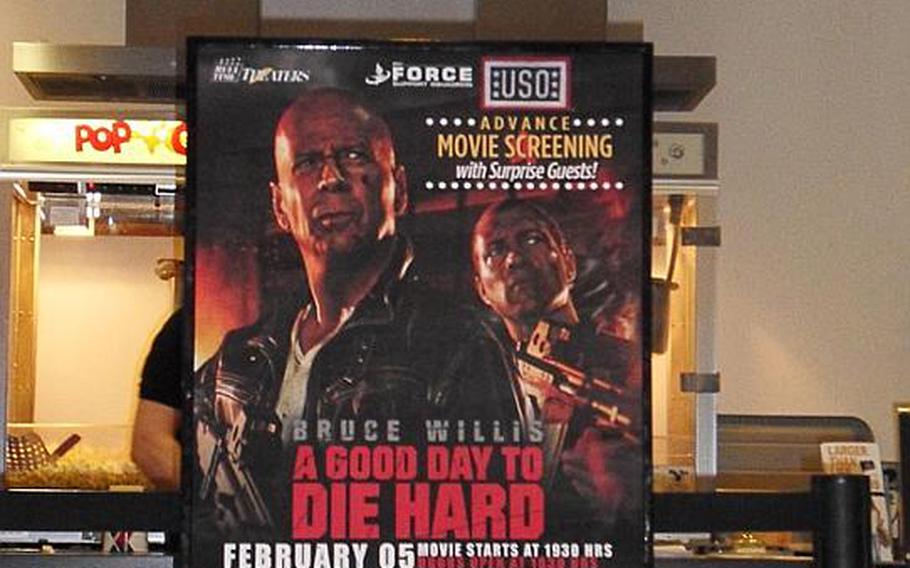 It was a good day to "Die Hard" recently in Ramstein, Germany, as the USO hosted a prescreening of the movie for wounded soldiers.
After the show, director John Moore and Jai Courtney, who starred in the film, posed for photos with those in attendance.
Stars and Stripes chatted with Moore about the family themes of the fifth movie in the "Die Hard" franchise:
Stars and Stripes: In your new movie, "A Good Day to Die Hard," there seems to be a story within the story. You have a story that serves to drive the action. It is about hunting down the bad guys. But then you have this Russian father who is terribly betrayed by his daughter, and there is also the relationship between Bruce Willis and his son, one that's full of tension. Is there a message?
John Moore: The subtext of the movie is all about family. It is the idea that blood is thicker than water. It does not matter what your kids do to you or what your parents have done to you, they are still your parents and you are still their kids. The bond of love will always last through no matter what sort of storms or difficulties it endures. I think that is a good message. It is a reassuring message. Everybody is a child or a parent, no matter what way you cut it, and that is what is universal about the movie.
Does the extreme action help to contrast this subtext?
Yes, I think so. It is … the action is not just. … It is actually meaningful if you are worried about the person who is in peril. That is why "Die Hards" have always worked. It is because it is not just any guy that is running around, it is a guy that we care about. We got to know John McClane in the first 10 minutes of that first movie, and he is a character that has not changed in 25 years but the people still turn up. He is the sort of guy you want to buy a beer. You want to invite him for your barbecue.
What makes action movies attractive to so many people?
It is pure escapism. There is this very simple moral message, the triumphing over evil, and who doesn't want to believe in that? It's pure escapism. This is why we were so keen to bring this movie to the USO. These guys work hard, and you got a difficult station and a difficult posting and it can be difficult being away from home. So if we can let them escape for two hours and, you know, just put their worries to one side and just have a ball … I am not trying to change the world with "Die Hard"; I am trying to make the people to have fun for 90 minutes or two hours, and I think and I hope that we have done that.
How was it to work with Bruce Willis?
He is a very funny man. He's always keen to make people laugh, he shares a joke; he is easy to work with and he is also very professional. He has done also a lot of work for the USO. He's visited guys — he's a guy's guy, so he's kind of easy to get along with. Yeah, I enjoyed it.
What made you direct "A Good Day to Die Hard"?
I mostly do action stuff. And this is like the world championship, this is the World Series of action movies, so I've always wanted to, you know, and then I met with Bruce and I guess I did not screw up the interviews. He enjoyed it!
---
---
---
---