Developers improve music-making games
---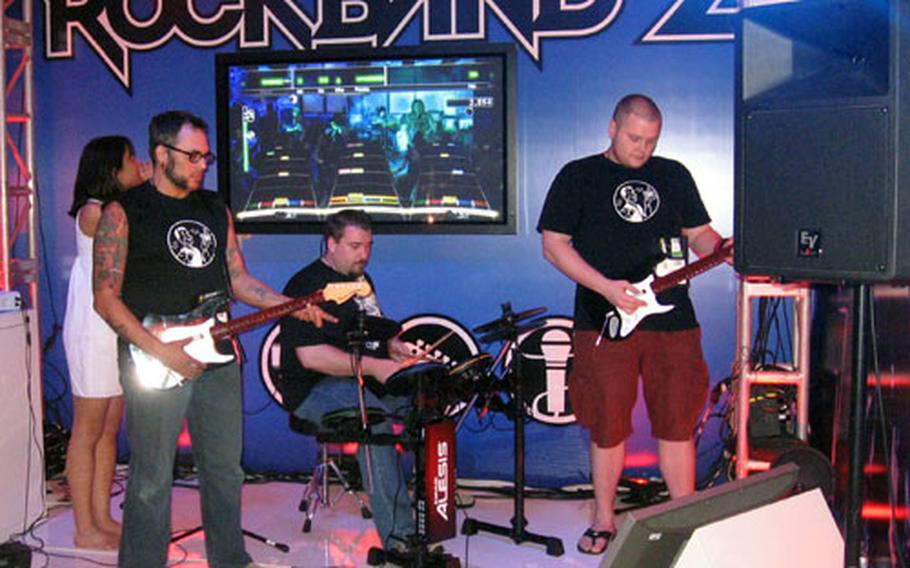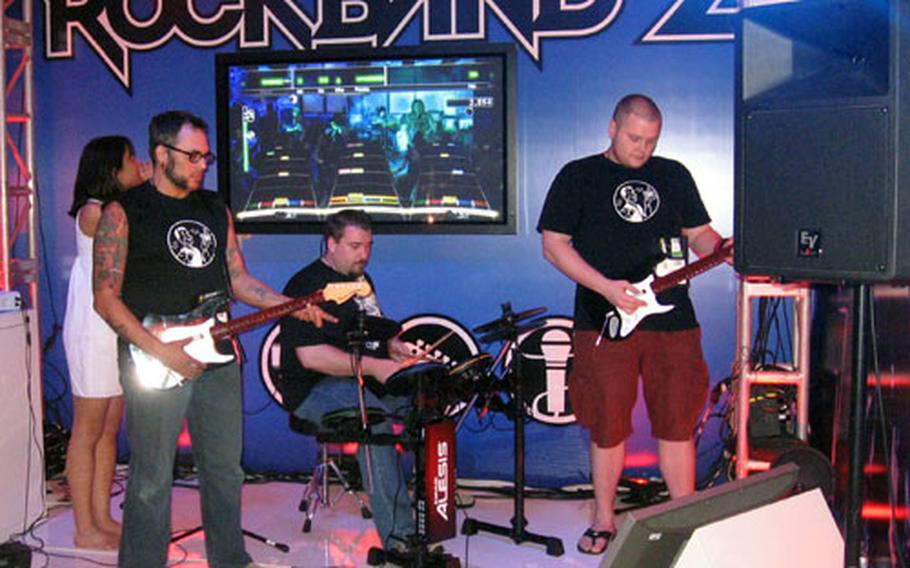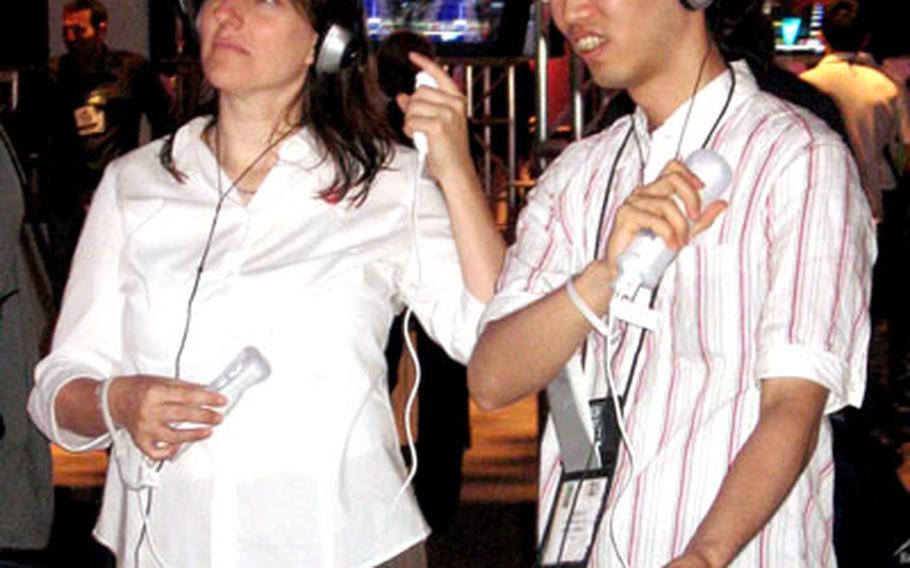 The first shots in a new battle of the bands were fired at the recent E3 Media & Business Summit.
MTV Games and Harmonix turned up the volume for "Rock Band 2." And while Activision didn't participate in E3, its "Guitar Hero World Tour" got some exposure during the Microsoft press briefing. However, the upstart Komani popped up to prove these weren't the only games in town. Finally, Nintendo gave a new spin to the whole band idea.
During E3, "Rock Band 2" made the most noise. It started with Alex Rigopulos of Harmonix telling the Microsoft briefing that "RB2" will premiere on the Xbox 360 this fall but appear on other consoles later this year.
The game will come with 84 songs, including the first tracks provided by ACDC and Bob Dylan for use in a video game. In addition, all of the songs from the original "Rock Band," including those available for download on Xbox Live and the PlayStation Network, will be transferable to "RB2." Harmonix plans to keep adding songs to its downloadable treasure trove. By the end of the year, the company plans to have more than 500 songs available.
During a later demonstration, Harmonix reps said the company's plans for "Rock Band" called for innovating and then perfecting. "RB2" represents a big step toward perfection.
In their efforts to improve the equipment, developers listened to gamers — especially concerning the drums. Major improvements include making the drums wireless and sturdier. The drum pads are softer, quieter and can sense the intensity of the impact. On the guitars, buttons are softer — meaning there will be less "click-clacking" — and more responsive.
Wannabe rock stars also can shell out extra cash to buy full-size Fender guitar and bass controllers and an Ion drum kit, which can be turned into a real electronic drum set. For a truly over-the-top experience, you can even get a "Rock Band" fog machine.
Since Activision wasn't really active at E3, details on "Guitar Hero World Tour" were relatively sparse.
However, during the Microsoft briefing, Kai Huang of Red Octane described how "World Tour" will be the first title in the incredibly successful "Guitar Hero" franchise to offer wireless drums and a mic. The song list will contain 85 tracks, including work by Metallica, Van Halen and the Eagles.
The game, which will come out this fall, will also let players make their own music and share it with friends online. Huang said he hopes this will create a "community of aspiring artists who will become the next big rock stars."
That could end up being a large community if sales of "World Tour" come close to those of "GH2" and "GH3." Five of the top 20 game titles of 2007 contained the words "Guitar Hero."
But these dueling titans weren't the only acts looking to become America's favorite way of making music. Konami offered "Rock Revolution."
The maker of "Dance Dance Revolution" and "Karaoke Revolution" has plenty of experience with rhythm games. In joining the band business, Konami appears to be targeting gamers who have older versions of "Guitar Hero" and are looking at "Rock Band" with drum envy.
"Rock Revolution" offers a drum kit and a game disc — and that's it. Developers are counting on people using the guitars they already have lying around from other games. As a result, the game will be compatible with all available guitars.
It will be available on PlayStation 3, PlayStation 2, Xbox 360 and Wii. However, the Wii version won't come with an actual drum set. It will rely on players mimicking drumming actions with their motion-sensitive remotes.
"Rock Revolution" will come with 40 songs and is due out this fall.
Taking a different track, Nintendo set out to prove that instrument-shaped controllers aren't really needed for a good band. "Wii Music" uses only the Wii's motion-sensitive remote and nunchuck and pressure-sensitive balance board to make music.
Playing "Wii Music" is a much less formal affair than the other games. You don't have to match notes streaming by on the screen. All you have to do is select a song, pick from a list of more than 50 instruments and then move your controller like you would your instrument.
If you're playing the steel drums, you rap out a rhythm in thin air. If you're playing the bagpipes, you hold the remote to your face and hit buttons in time to the music. If you're playing the violin, you draw the remote across the nunchuck just like a bow across strings.
In all of this — whether it's a guitar or a sitar — you just move to the music and hit the notes you want. You can add notes, skip notes, do whatever you like. It's just an easy-going jam session without many rules — but with a lot of fun.
"Wii Music" is due out for the holidays.
---
---
---
---