Despite being marred by numerous mechanical glitches, Ghost Recon Breakpoint offers fun cooperative gameplay
---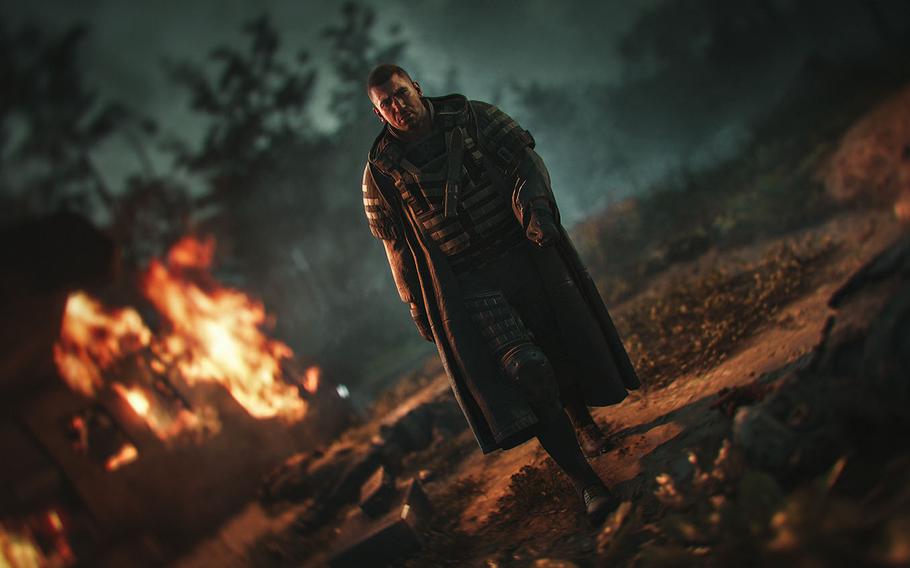 When the Xbox 360 and PlayStation 3 ruled the gaming world, Ubisoft's Ghost Recon franchise delivered exceptional tactical shooters built around ingenious gadgets, stealthy combat and enthralling cooperative play. Missions were intense and every action had significance.
A console generation later, the franchise is a ghost of its former self. Instead of using its earlier incarnations as a template for its latest versions, Ubisoft has turned to other games in its catalog for inspiration. As a result, Tom Clancy's Ghost Recon Breakpoint — like its immediate predecessor Wildlands — feels like a lightweight mashup of The Division and Far Cry rather than the heir of its forbearers.
This isn't necessarily bad since both of the other series are quite solid. In fact, Breakpoint can be a lot of fun to play, especially in co-op, which can accommodate up to four players. However, it does feel like a missed opportunity to recapture the deep, intense gameplay of the earlier titles.
Breakpoint is a third-person shooter set on the fictional South Pacific archipelago of Auroa, home to a settlement of high-tech pioneers whose effort to built a better society — World 2.0 — has gone astray. You play as Nomad, a special operator whose unit has been sent to respond to the sinking of a ship. As your helicopters approach the island, a swarm of tiny drones brings them crashing down. From there, you must try to round up survivors, find allies and investigate the sinister military contractor who has co-opted World 2.0 and turned its plans for utopia into a ruthless police state backed by killer drones.
The game unfolds as a series of investigations. Almost everyone has an agenda, a grudge and something to hide, so expect plenty of twists and turns as you get to the bottom of the trouble on Auroa. This provides a good framework for Breakpoint's storyline.
But while the story is intriguing and relatively well developed, the game falters because of its light take on the Far Cry and Division formulas.
A typical series of missions plays out something like this. You get a request to find, rescue or attack someone. You then cross swamps, snow-capped mountains, beaches and towns to gather information. Along the way, a few gunbattles and/or stealthy infiltrations unfold before the mystery is solved and a big battle occurs. You then repeat this a few dozen times until you reach the final fight.
In most encounters, you have the option of leaving nothing but footprints or gunning down every enemy in your path. Either way, you'll probably want to use your small drone to figure out where enemies are and what they're doing. You can then gain an edge by using other items, such as mines, sensor grenades, electromagnetic pulse grenades and sync-shot drones that allow you to take out several enemies simultaneously.
Aside from the reliance on gadgets, much of this will be familiar to Far Cry fans. On the other hand, Division fans will recognize a reliance on loot and gear scores. So, in addition to gaining experience and abilities by eliminating enemies and accomplishing missions, you boost the strength of your weapons and armor by looting the bodies of your foes and opening chests scattered around the landscape. As you loot more chests, your gear score increases.
However, this mechanic doesn't play out quite like it does in The Division. In that franchise, it's absolutely essential to keep boosting your gear score because enemies even a wee bit stronger are incredibly difficult to kill. But in Breakpoint, few enemies are invulnerable and most are downright stupid. As a result, most encounters seem relatively easy aside from those involving the elite soldiers known as Wolves and Behemoth drones.
Breakpoint offers a mixed bag of technical pluses and minuses. It benefits from good control and gameplay mechanics and solid map design.
Making connections with friends is remarkably easy. However, the connection isn't always stable. It's not uncommon to suffer lag and even momentary stalling, which can lead to uncomfortable moments in battle.
But connection issues are only the start of technical minuses. The audio is problematic, with hitches ranging from sound effects that just don't sound right to voices that drop off mid-sentence. Graphics are lackluster and visual glitches are common. The most amusing was watching a friend hop into my helicopter and then seeing his character soaring through the sky about 10 feet outside the aircraft.
In addition to the regular missions, Breakpoint offers a player vs. player mode, which is integrated with the campaign so the progress you make in one carries to the other. But to keep late-game players from rolling over beginners, certain attributes are retuned.
Despite all of its issues, my co-op partner and I enjoyed playing Breakpoint. We just had to remember that stealthy infiltrations were much more challenging and rewarding than simply running into a base and gunning down every dim-witted enemy in sight.
In addition, there's a good possibility that the game will improve with age. Developers are planning a wide range of additions and expansions in the next year, including cooperative raids, new character classes and new missions. Ubisoft has followed a similar course with Rainbow Six Siege, For Honor, The Division and even Ghost Recon Wildlands, and history has shown that developers have responded to players' concerns and improved the titles dramatically over time. I'm hoping the same will occur with Breakpoint.
Bottom line: C- Tom Clancy's Ghost Recon Breakpoint is flawed but there's still fun to be found, especially in cooperative play.Rating: Mature, primarily for violence.Platforms: Xbox One, PlayStation 4, PCOnline:ghost-recon.ubisoft.com
Ubisoft provided a copy of the game for review purposes.
---
---
---
---